Wellbeing At Home

Welcome to our Wellbeing at Home
complimentary
live sessions! Every Saturday morning we bring to you live discussions and interactive classes with leading experts in the wellness field covering physical, psychological and emotional wellbeing.
We have covered a plethora of topics from nutrition, breathwork, mindfulness and positive mindset to name a few and have many more exciting topics in the pipeline.
With our many years in the wellbeing industry we understand how fundamental physical and mental health are to ones happiness and how closely the two are interlinked. These sessions empower our community to take control of their own health and happiness for long term benefits and sustained progress. The sessions are an hour long and are
presented with practical tips and demonstrations you can follow at home. We conclude with an interactive Q & A session with the participants and the expert.
Reviews
In my opinion, in this extraordinarily strange year of 2020 companies are going to be judged on how they behave in lockdown. Your inspirational idea to hold regular Wellbeing Escapes at home via Zoom is so impressive. The variety and enthusiasm from all your guests has been fab, a treat in a very grey world.
Jackie Thomas
I have found the Saturday morning at Home sessions incredibly valuable - it has been a very positive experience for me and certainly given me some very useful tools to look after myself better, not just during these unusual times, but forever. Thank you.
Sally Morton
This has been an extraordinary few months and your generosity in providing these weekly sessions to fill the travel void is massively valued and appreciated. I've learned so much from your Saturday guests, building on my love of yoga and general interest in all aspects of wellbeing. I now have a new perspective on so many new things!
Sheena
Thank you for organising the various well-being sessions that you have hosted on zoom during lockdown; they have been really good and a nice mix of different topics with new insights into different techniques and well-being treatments. It was a fab initiative and great to tap into at a very difficult time.
Mary S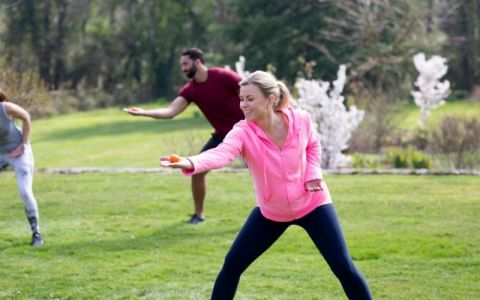 Qi Gong with Katie Brindle
Katie Brindle is a practitioner of Chinese medicine, self-health expert and author of the best-selling book 'Yang Sheng, the art of Chinese self-healing'. Katie is a founder of the Hayo'u Method which is translating the remarkable but complex wisdom of Chinese medicine into simple self-care techniques for a modern Western world. Katie's aim is to empower individuals with the tools to self-heal.

During her Wellbeing at Home session, lovely Katie took us through an introductory Qi Gong class and told us about the benefits of this ultimate self care and healing technique that is easy to do and accessible for all.
To view a snippet of her session click here.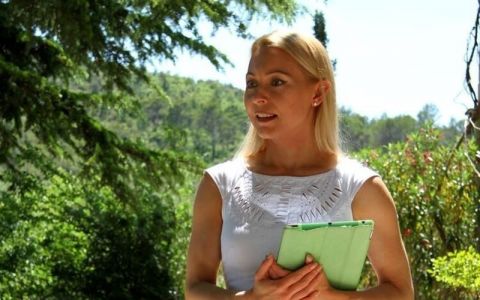 Healthy Digestion with Olga Hamilton
Olga Hamilton is one of the UK's leading nutritional therapists, the resident nutritionist at Bodhimaya retreats and TEDx speaker. Olga's approach is thorough and science based, applying the latest research and advances in the field of nutrition, nutrigenomics, nutrigenetics and functional medicine. Olga works with highly complex biodata to identity imbalances within the body and rebalance them through targeted advanced nutritional interventions.

Wellbeing at Home session with Olga was one of the most popular. Over 2 part series, Olga was able simplify the mechanisms of the digestion process making the topic accessible to all and demystify the causes of digestive complains with simple home tests as well as remedies.
Check out this little preview with Olga here.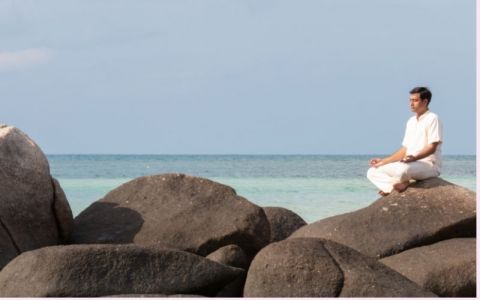 Mindfulness with Sujay Seshadri
Sujay Seshadri
is a personal coach and life skills trainer at Kamalaya Wellness Sanctuary in Thailand. For the last 16 years Sujay has been enabling people to discover greater levels of commitment, success, love and increased physical and emotional wellbeing. Sujay believes that life is a constant process of learning and feels motivated and blessed to share his learning and experiences with others.
In this Wellbeing at Home session we were exploring the popular practice of mindfulness which allows us to ground ourselves in the experiences of the present moment bringing calm and balance to the mind and body. Sujay told us about the basics and guided us through a mindfulness practice.
Preview his calming session here.
Why Wellbeing Escapes?