Caribbean
Come to Caribbean and enjoy this diverse islands. Regardless of which island you chose, you can expect the endless sun, secluded, palm-fringed beaches with powdery sands, turquoise blue waters and protected rain forests. Islands are truly stunning stunning and easy to access from the UK. Caribbean is your perfect destination if you are looking for an exotic and easy going destination to focus on your health, wellbeing and happiness. Head off for sun, sea and a wide variety of wellbeing activities on a sociable fitness retreat at Body Holiday Saint Lucia. The Reteat in Dominican Republic is perfect for those looking for a small retreat with personalised, holistic approach. For an ultimate luxury and privacy, visit Petit St Vincent which is a private island resort.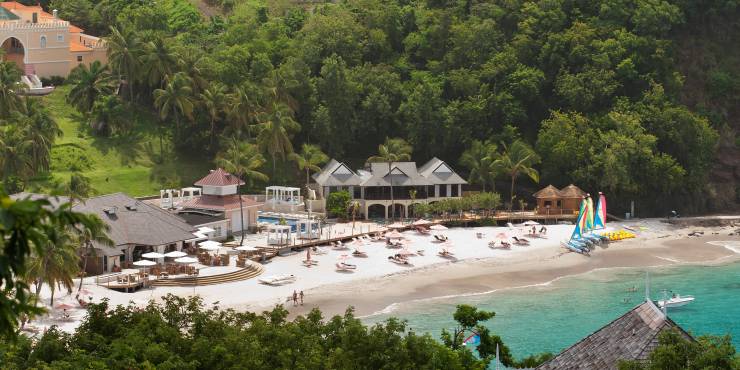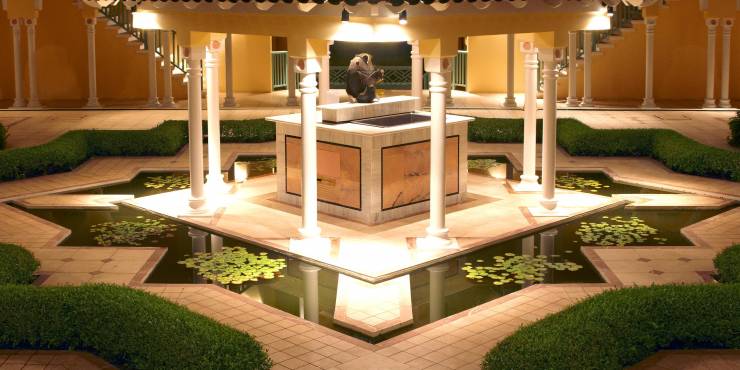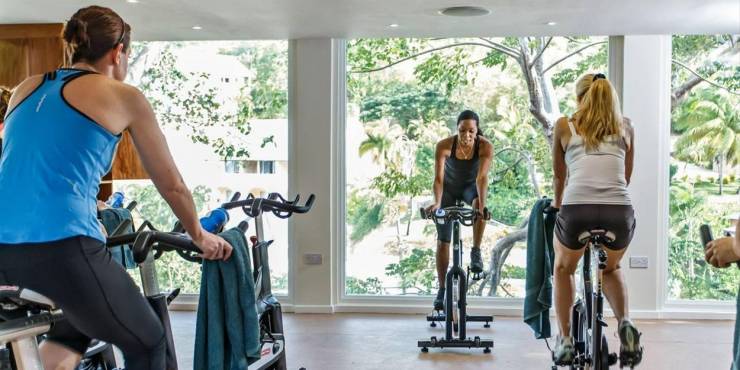 Soak up the Caribbean sunshine and discover everything that this fitness and spa resort has to offer. There's a dazzling list of daily activities including yoga and cardio as well as water sports like sailing and water skiing. Add in a swish spa, multiple dining options (with an all-inclusive concept) and a great single traveller vibe, this is a one of a kind wellness resort. Central to the resort's philosophy for a healthy holiday is their wellness pillars including relaxation, restorative beauty, exercise and good diet. At the wellness centre, all treatments are designed to relax, rejuvenate and reawaken your senses, leaving you with a renewed sense of self and wellbeing. A wonderful bonus is the complimentary 50-minute spa treatment that you get for each full day of your stay.
Saint Lucia, Caribbean
Wellbeing Escapes Benefits
Please contact us for personalised quote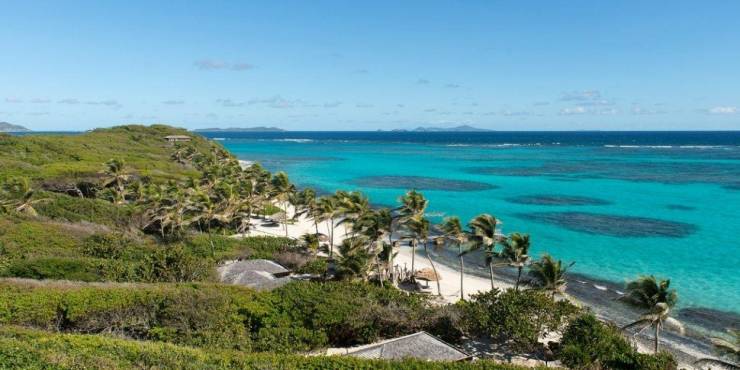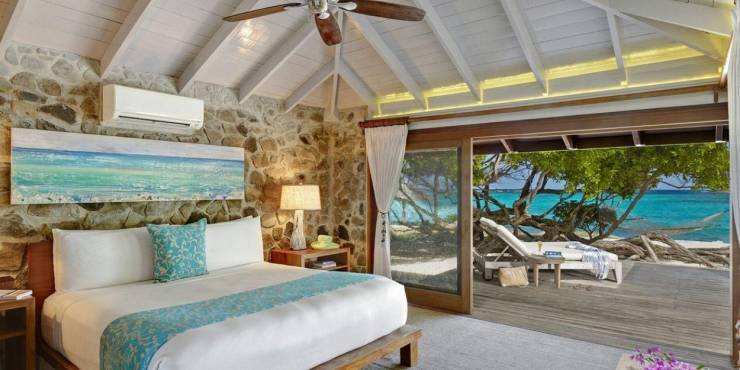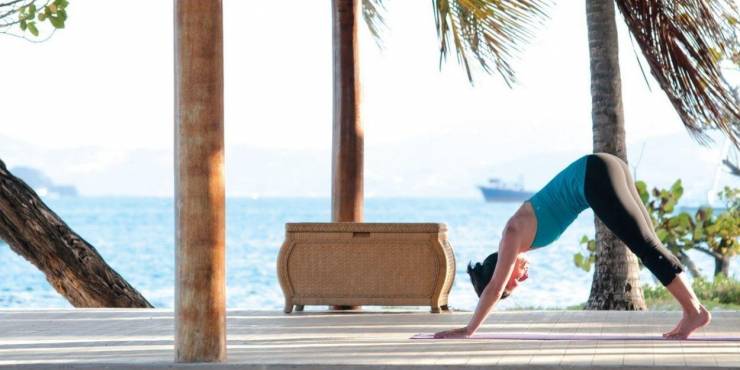 Petit St Vincent is a true gem for those who are looking for a luxury boutique holiday experience. This secluded private island resort in Grenadines offers chick, low-key luxury. With only 22 cottages spread over 115 acres of land, palm fringed beaches, sugary sands, lush vegetation and relaxed Caribbean attitude, Petit St Vincent is what you need to completely and truly unwind and forget the stresses of your busy life. Get a massage in the spa, swim with tropical fish, take advantage of the variety of water sports, relax with a drink while watching the sunset or dine on freshly caught lobster. If you are a keen diver or wish to try it for a first time there is Jean-Michel Cousteau dive centre. For an ultimate paradise escape head to Petit St Vincent!
**The resort is closed between 01 August - 31 October **
Petit St Vincent Private Island Resort
Petit St Vincent, Caribbean
Wellbeing Escapes Benefits
Winter Escape 2024*

- Stay 5 / pay 4 or Stay 7/ pay 5 PLUS complimentary inter-island transfer from Barbados to resort (min stay 10 nights)

- For stays between 1 Jan - 30 April 24, must be booked by 30 March 24

Free Night Offer:*

- Stay 7 pay 6 valid for stays between 5 Jan- 31 March 2024

- Stay 7 pay 5 valid for stays between 1 Nov - 19 Dec 23 & 1 Apr - 31 Jul 2024
* Offers are not combinable
Not found what you were looking for? Please call +44 (0)20 3735 7555 for more info!