Greece
Greece has a special place in our hearts and for very good reason – think crystal-clear waters, pretty beaches and warm, friendly locals. Healthiness comes naturally to the Greeks and their cuisine (especially in Crete) is known to be well balanced with plenty of fruit and vegetables and rich in olive oil. We have some wonderful spa holidays where you can restore yourself to glory with holistic spa treatments and daily fitness activities. You may want to enjoy gentle yoga or Pilates or how about running on the beach or water fitness sessions in the sea? You can also find Thalassotherapy treatments which you should definitely try as they are highly restorative and excellent for skin and circulation problems. So, call one of our wellness specialists today and we can advise you; whether you want a serious, 'focused' spa holiday or a relaxing break with an element of wellbeing.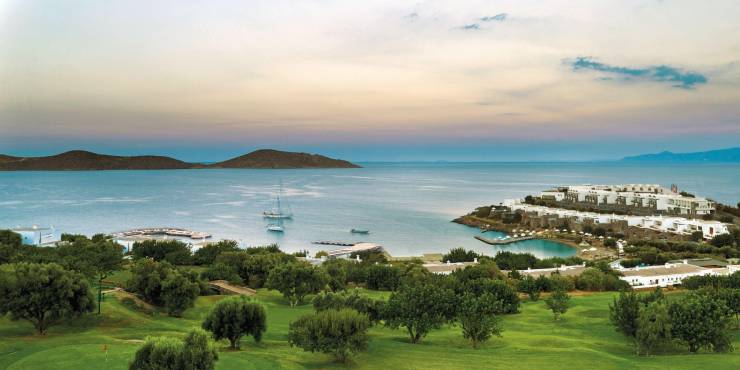 Porto Elounda Golf & Spa Resort is an award-winning luxury spa overlooking a beautiful private bay. It's located in Crete and enjoys 300 days of sunshine a year. It's home to the famous Six Senses Spa so you can expect a high level of experience and service. Spa facilities are vast and include a hydro pool, various saunas and an authentic Turkish hammam. As well as the spa, there are plenty of fitness classes and places to explore nearby. The views over the sea and distant mountain ranges are simply beautiful.
Porto Elounda Golf & Spa Resort
Elounda, Greece
Wellbeing Escapes Benefits
1 Complimentary full body signature massage (50 mins, within a spa programme)
Single traveller discount – save up to £330 for a 5 night stay (not valid 27 June 19 - 05 September 19)
Complimentary room upgrade (min. 5 nights, subject to availability at time of arrival, not valid 27 June 19 - 05 September 19)
Loyalty offer - Stay 7 Pay for 6 nights (not valid 27 June 19 - 05 September 19). Please contact us to make a booking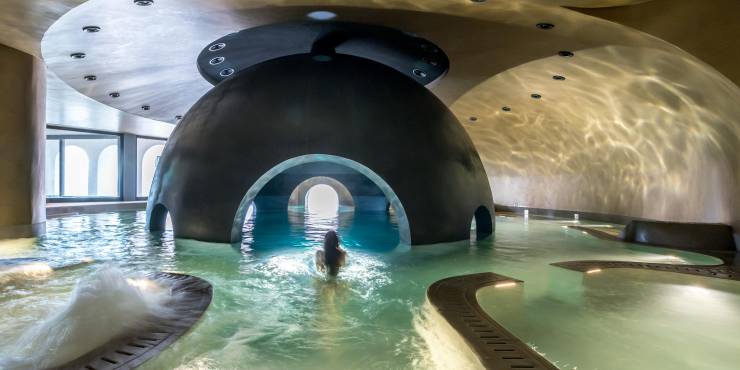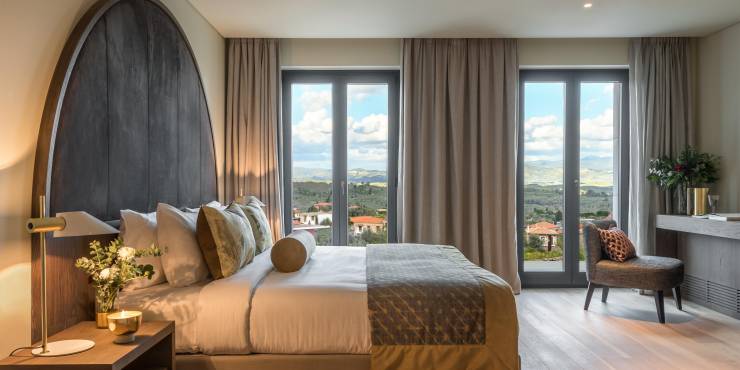 Euphoria Retreat is one of those 'wow' destinations that you will fall in love with at first sight. It's been 10 years in the making and this holistic wellness retreat is very special indeed. 'Euphoria' means a state of wellbeing with mind, body and soul balanced which reflects its ethos – to help you to transform and heal yourself and give you the necessary tools to live a happier and healthier life. The wellness programmes are inspired by the ancient Greek healing philosophies alongside modern medicine. The food is a real highlight with most of the ingredients locally grown and designed to support anti-aging and your immune system.
Mystras, Greece, Greece
Wellbeing Escapes Benefits
Free upgrade to Superior Deluxe room (worth approx. £460 per week)
Discounted transfers from Athens and Kalamata airports
Not found what you were looking for? Please call +44 (0)20 3735 7555 for more info!