Address Wellbeing Escapes:
Kings Cross HQ
344-354 Grays Inn Road
London WC1X 8BP
Opening Hours:
We will be closed on Monday 28 August for the bank holiday.
"Give your mind the same attention as your body on a Wellbeing Escapes retreat"
-- Vogue UK
Our Story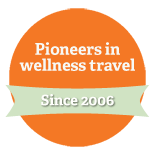 In 2005, Stella Photi had an idea. Largely to meet her own longing of being able to plan a break that would make her feel better on every level. At the time she was looking for a yoga holiday for herself and came up with over 200 choices on the web. How could she decide which was the best one for her and even which one was any good without spending extensive amounts of time on research? Time that she didn't have. Stella was and still is a typical working woman, trying to juggle the demands of her work, family and keep up with her own interests and frequently feeling overwhelmed. That's when the idea of Wellbeing Escapes was born and she created a company that would lead the way in pioneering wellness travel.
Her quest was to make healthy breaks accessible and exciting for everyone. Stella and the team put together a wide range of holidays that were researched extensively and would deliver on expectations.
Today wellbeing Escapes is the UK's most established and largest wellbeing holiday company, having won awards along the way and partnering with major brands such as American Express, Kuoni and The Telegraph. They offer down to earth and objective advice and the team will always do their best to find a break for you that fits your needs. That's why their clients return to them year after year for their wellbeing holiday fix!
Fast Facts
2005 Wellbeing Escapes created to offer a wide range of researched healthy breaks
2013 Finalists in British Travel Awards
2012 Wellbeing Escapes offers online booking for convenience
2016 Wins Telegraph Travel Award for best specialist tour operator category
2017 Runner up in Telegraph Travel Awards
2018 Wins Gold Trusted Service Award with Feefo
2020 Wins Platinum Trusted Service Award with Feefo
Meet The Team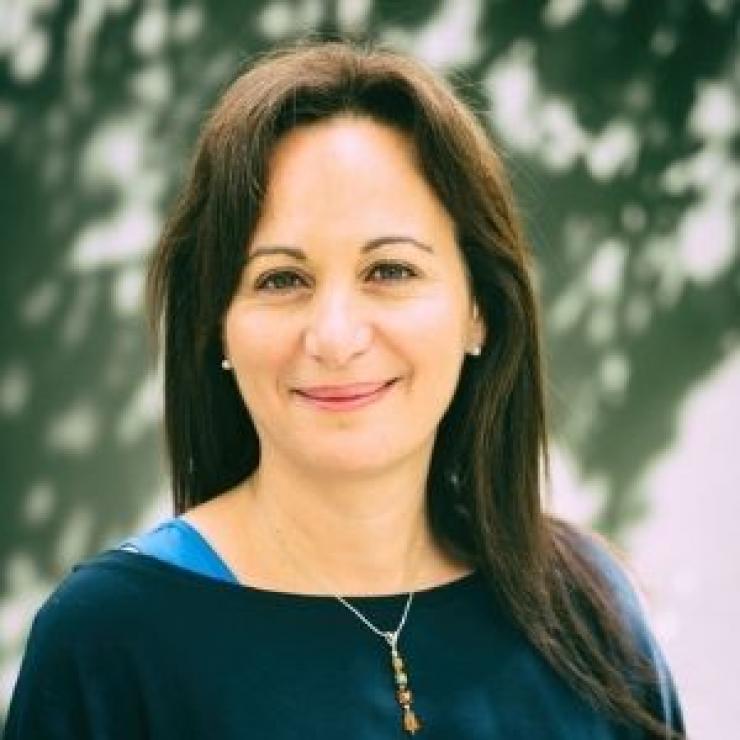 Stella Photi, Founder & Managing Director
Stands for: 'Everyone deserves a little Wellbeing...'
Stella founded Wellbeing Escapes over 11 years ago when she saw a growing need in today's hectic world for people to take time to recuperate from their busy lives. Quite the jet-setter, Stella has visited over 54 different countries and has tried well over 100 different treatments. It's fair to say that Stella certainly knows a thing or two about wellbeing travel and has lent her expertise to many different media publications as well as being a leading member of the International Health and Wellbeing Alliance.
Favourite Healthy Holiday: Kamalaya Wellness Sanctuary
Favourite Fitness Activity: Walking in nature is a great stress reliever and I make sure that I walk my dog Louis in the park for least 30 minutes daily. I also love dance classes, especially Latin Dance or Zumba. They are really energising and keep the brain working as you have to remember and learn all the new routines.
Favourite Wellbeing Activity: Meditation. Even if it is for just 10 minutes. If you lead a busy and stressful life it is a life saver.
Favourite Treatment: Shirodhara
Favourite Place in the World: That's a tough one – Bali or India...
Top Travel Tip: Once you get on the plane do a 10 minute meditation. Concentrate on your breathing - inhale for a count of 5, hold for 1 second and exhale for 5. This will relax and put you in a good state of mind to start your Wellbeing Escape.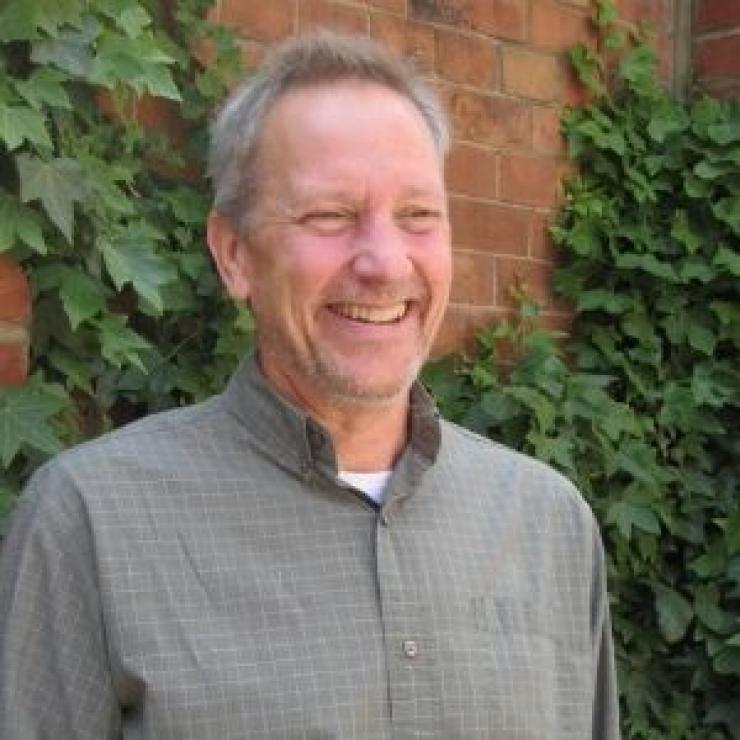 Peter Stearn, Sales Director
Stands for: "Done is better than perfect."
Peter came to Wellbeing Escapes in 2005, joining his business partners Stella Photi and Robert Keysselitz. Having always been involved in lots of team sports and fitness as well as having travelled extensively, Wellbeing Escapes is a great fit. He grew up in Southern California and came to London on a 3 year job assignment...in 1997. Asked if he has settled into London finally, Peter says: "I don't think London ever lets you settle anything, but it is a great place to live and work."
Favourite Healthy Holiday: Lefay Resort & SPA Lago di Garda, Italy
Favourite Fitness Activity: Hiking, the more challenging the better!
Favourite Wellbeing Activity: Stop and breathe, so simple, so good
Favourite Treatment: Watsu, if you have ever done it, you'll know...
Favourite Place in the World: I have been lucky to visit a lot of fantastic places, but I am not sure there is a better area than the California coast south of Monterey
Top Travel Tip: Pack light and take your music
Dominika Palicova, Manager of Product & Sales
Stands for: 'Be kind and respectful to everything and everyone.'
Dominika joined the Wellbeing Escapes team in Janurary 2017. After working in Thailand as a yoga teacher and travelling solo around Asia for year and half, she came back to London and joined Wellbeing Escapes. Dom has a hotel and event sales industry background and is also a certified Reflexologist and Reiki healer.
Favourite Healthy Holiday: Euphoria Retreat, Greece
Favourite Fitness Activity: Ballet or barre classes - my thighs burn but I love the gracefulness of it.
Favourite Wellbeing Activity: Yoga. Particularly classes where I can chant and have my eyes closed most of the time.
Favourite Treatment: Reiki
Favourite Place in the World: Kuta on Lombok or Lake Toba in Sumatra. Also a little slice of paradise where I lived in Thailand must be on my list.
Top Travel Tip: Always use sunscreen, wear a hat and never drink water from the tap. Learn about the country and its customs before travelling. And travel solo - you meet some incredible people along the way.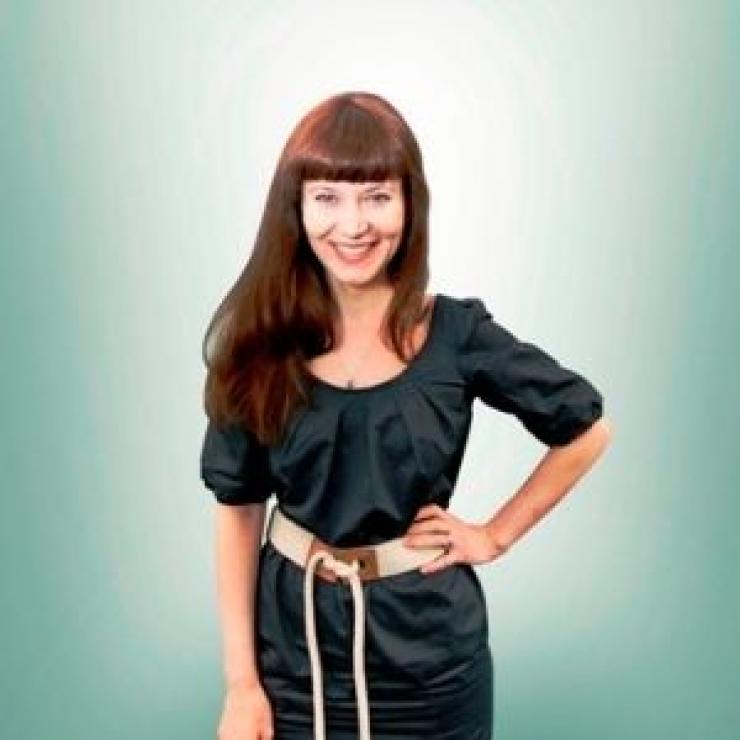 Inna Gasimova, Contracts & Revenue Control Manager
Stands for: It's all about a healthy balance
Inna is our systems whizz kid. With a mind mathematically wired for numbers she diligently ensures all of our contracts are ship-shape, trouble shooting any hiccups and ensuring all of our amazing offers are in place. A talented linguist too, Inna travelled to the UK from Azerbaijan in 2002 and speaks three languages, Russian, English and Azerbaijani.
Favourite Healthy Holiday: SHA Wellness Clinic, Spain
Favourite Fitness Activity: Swimming and walking. I love to take long walks along the Thames with my family!
Favourite Wellbeing Activity: Curling up with a good book and reading, especially about history, knowledge keeps the mind sharp and active.
Favourite Treatment: A deep tissue massage to work out all the knots in my shoulders.
Favourite Place in the World: Paris, France is just so fun and Azerbaijan for the food, sea and people.
Top Health Tip: Don't wait until something is wrong before you get a treatment. Prevention is better than cure.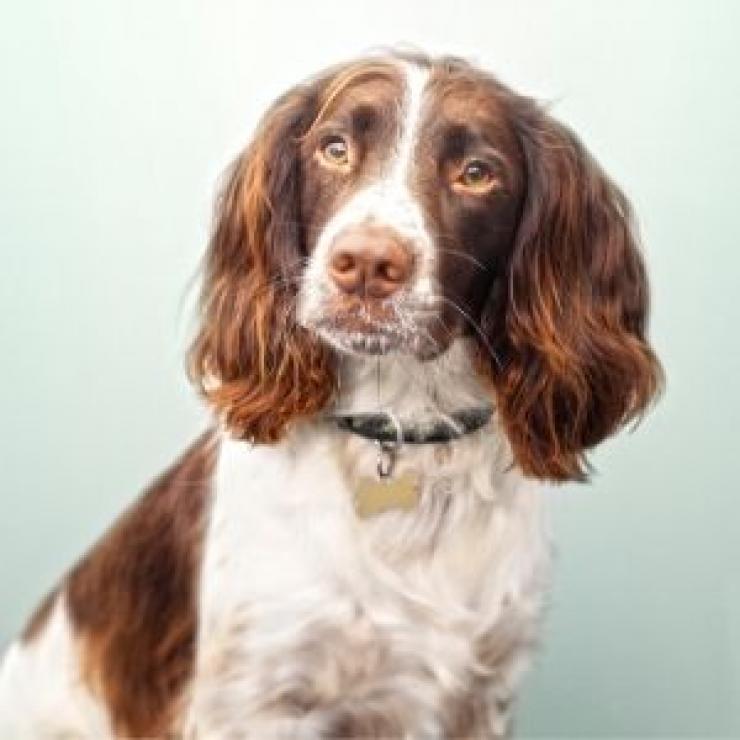 Louis The Dog, Office Dog & Anti-Stress Manager
Louis, aka King Louis, loves flirting with the office ladies and can be found snoozing under desks for most of the day. Apart from raiding bins, or imploring you to play, Louis likes to attend meetings; they help him sleep. Louis' top skills include sitting, doing paw, and looking adorable. While not as well traveled as the rest of the team, he's partial to a dip in the sea when he gets the chance.
Favourite Healthy Holiday: Barking Bubbles Spa
Favourite Fitness Activity: Raiding Bins - you never know what exciting treasures you might find
Favourite Wellbeing Activity: Doga (doggie yoga)
Favourite Treatment: Pet-icure
Favourite Place in the World: The Park - chasing sticks and meeting other dogs
Top Health Tip: Roll on the floor for as many cuddles as possible
Life Motto: "Petting, scratching, and cuddling a dog could be as soothing to the mind and heart as deep meditation."
Megan Brown, Social Media Manager
Stands for: Compassionate thoughts, compassionate actions
Megan joined the Wellbeing Escapes team in early 2022. She brought with her a natural passion for wellbeing, self-development and growth, spirituality and complementary therapies as well as enthusiasm and knowledge in social media management and content creation. Megan has a background in teaching, a passion for perfume and natural skincare and is also a qualified beauty therapist.
Favourite Healthy Holiday: Paradis Plage
Favourite Fitness Activity: HIIT training or circuits. I've grown to love pushing my body (and mind) to limits I never thought possible; it's taught me that I have the strength to overcome the hardest of challenges and to persevere through challenging times.
Favourite Wellbeing Activity: Meditation. Learning that my thoughts are just thoughts and not me has been a revelation.
Favourite Treatment: Indian Head Massage
Favourite Place in the World: Northern Italy; It can be enjoyed during winter and summer months. The lakes the cities, the mountains and the FOOD are spectacular.
Top Travel Tip: Try to learn some of the language before you go. Speak to the locals and get your recommendations from them!
Oliver Ostick, Wellbeing Travel Specialist
Stands for: The first step on the path to self-knowledge is admitting that you know nothing!
Oliver or Oli spent almost a decade in the highlands of Guatemala teaching scuba diving and running a retreat centre. He recently chose his son's education over lifestyle and moved to Spain where he now lives with his family. He has a passion for wellness and travel having spent years trotting round the globe. He has one continent left on his list, but his wife thinks it might be a bit cold…
Favourite Healthy Holiday: SHA Wellness Clinic
Favourite Fitness Activity: Scuba Diving, snorkelling, swimming, anything involving the sea!
Favourite Wellbeing Activity: Meditation
Favourite Treatment: Shiatsu
Favourite Place in the World: Underwater with the fishies but seriously…. Lake Atitlan, Guatemala
Top Travel Tip: Eat like the locals, try everything and always be respectful!
Simone Bishop, Wellbeing Travel Specialist
Stands for: Knowledge is power and only comes from trying things you never have before
Simone is interested in wellbeing, spirituality and self-healing. She has taken two long self-healing journeys visiting Thailand, India, The Philippines, Indonesia and Vietnam. Simone is currently on her way to qualifying as a person-centred talking therapist.

Favourite Healthy Holiday: Fivelements, Ubud, Bali (Indonesia)

Favourite Fitness Activity: Cycling by the sea – there's nothing more freeing and lung opening.
Favourite Wellbeing Activity: Gong Baths
Favourite Treatment: Aromatherapy massage
Favourite Place in the World: Siargao Island, The Philippines – the beautiful landscape is full of coconut trees. Each time I've been I've lost my breath scanning across Coconut View and Cloud9 beach is one of the best places in the world to surf.
Top Travel Tip: Pack a rose quartz face roller and some essential oils in your hand luggage and gently massage your face an hour before landing. The calming smells will prepare you with the relaxation you need before entering a new environment.