Fiuggi, Italy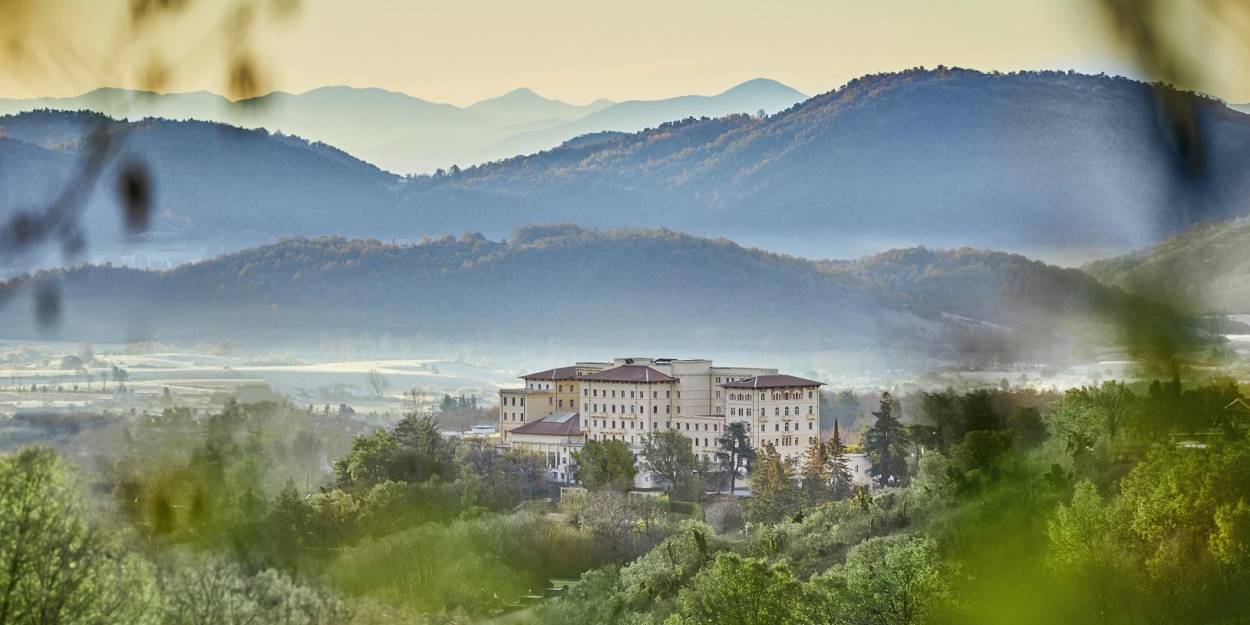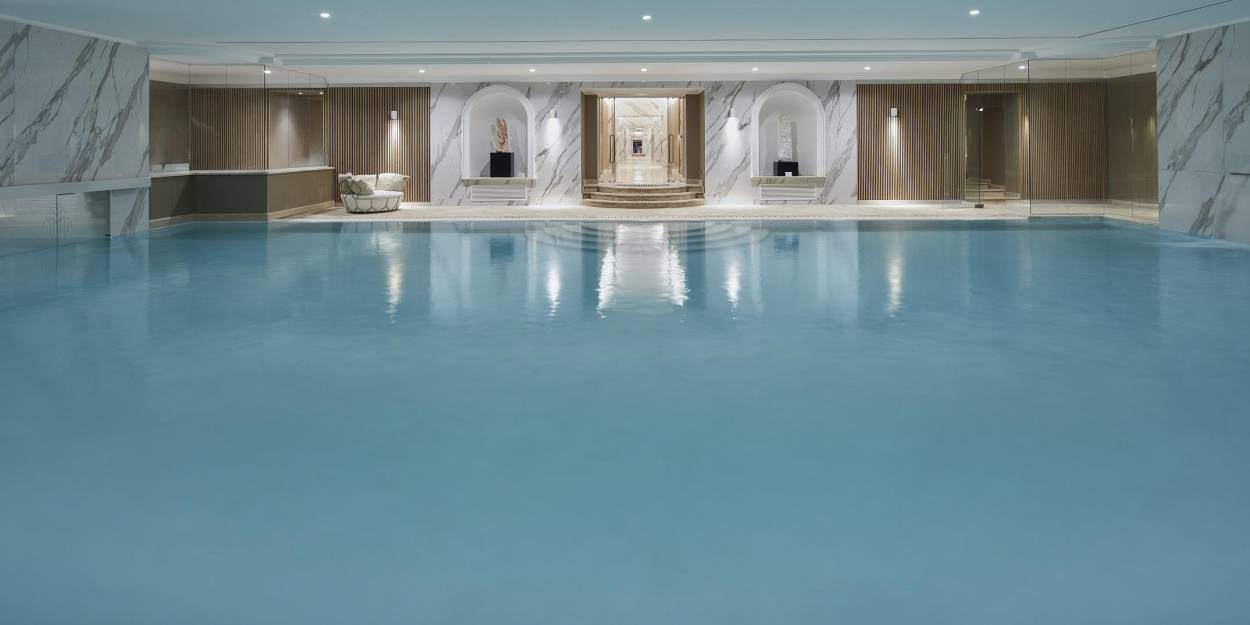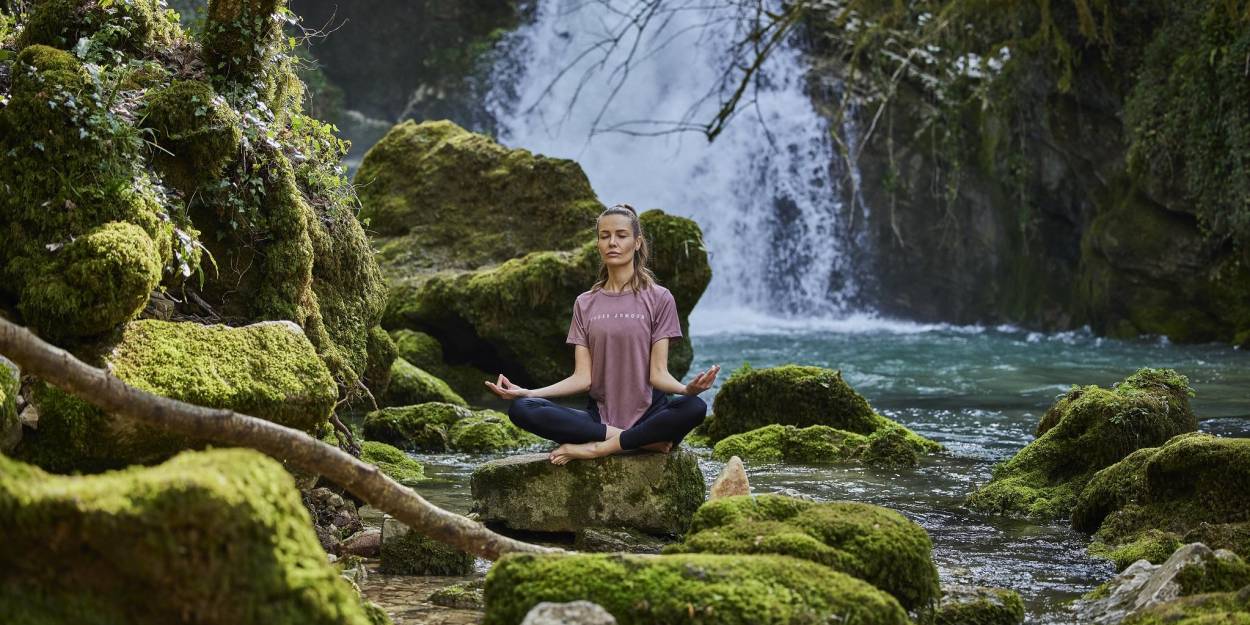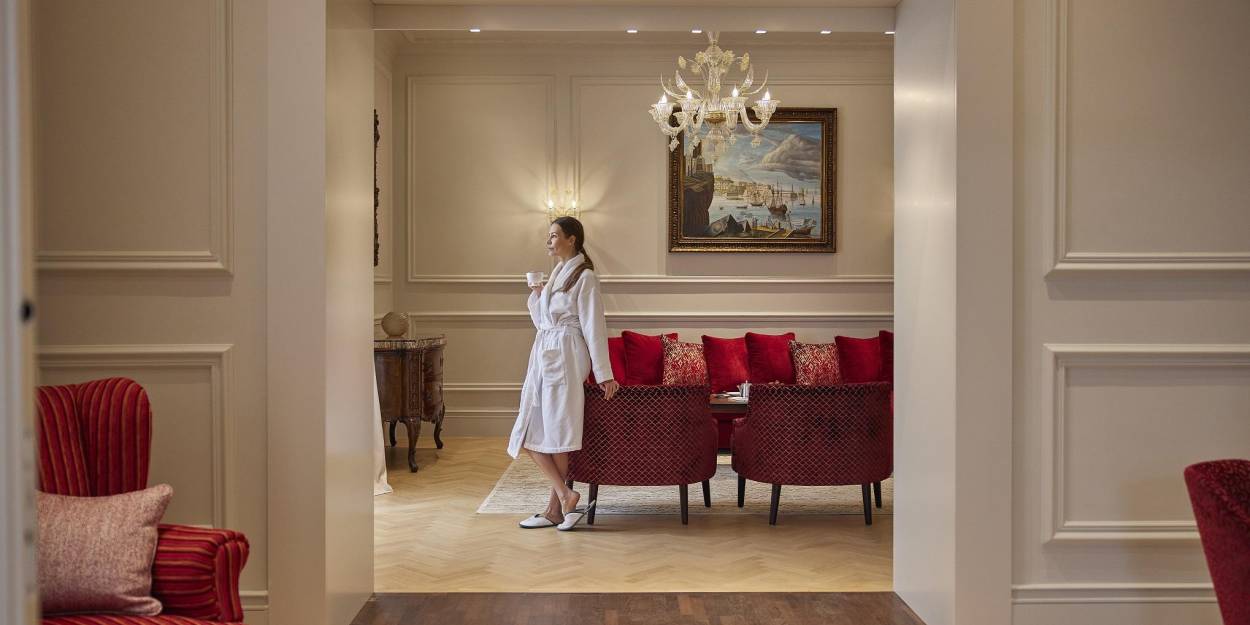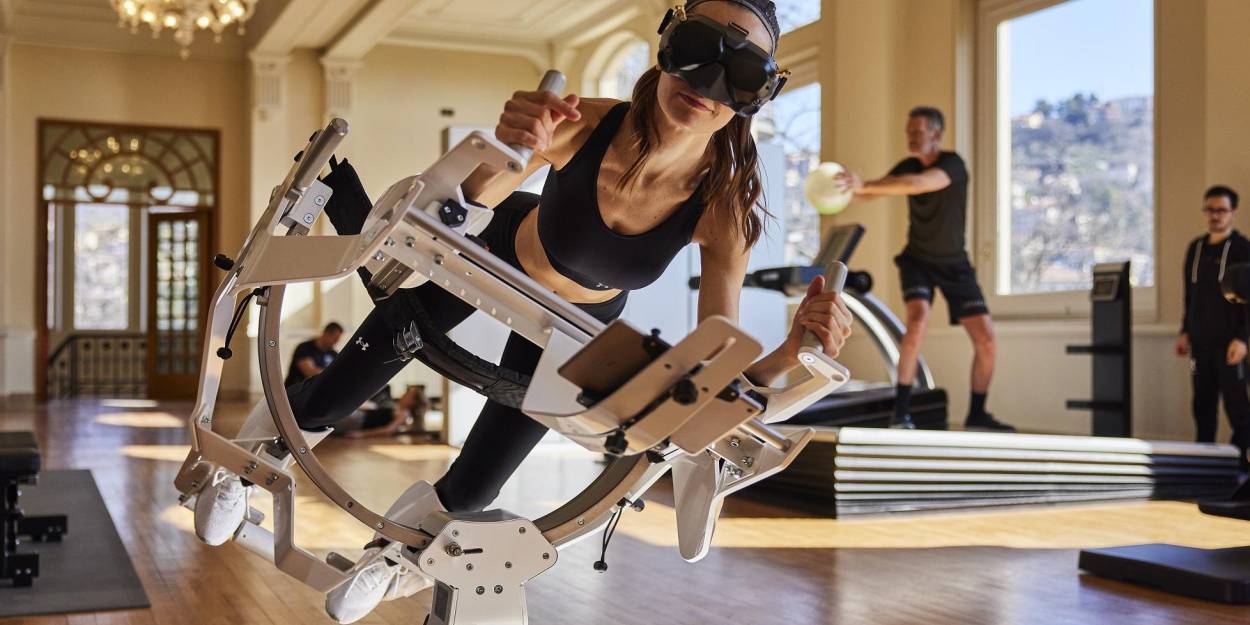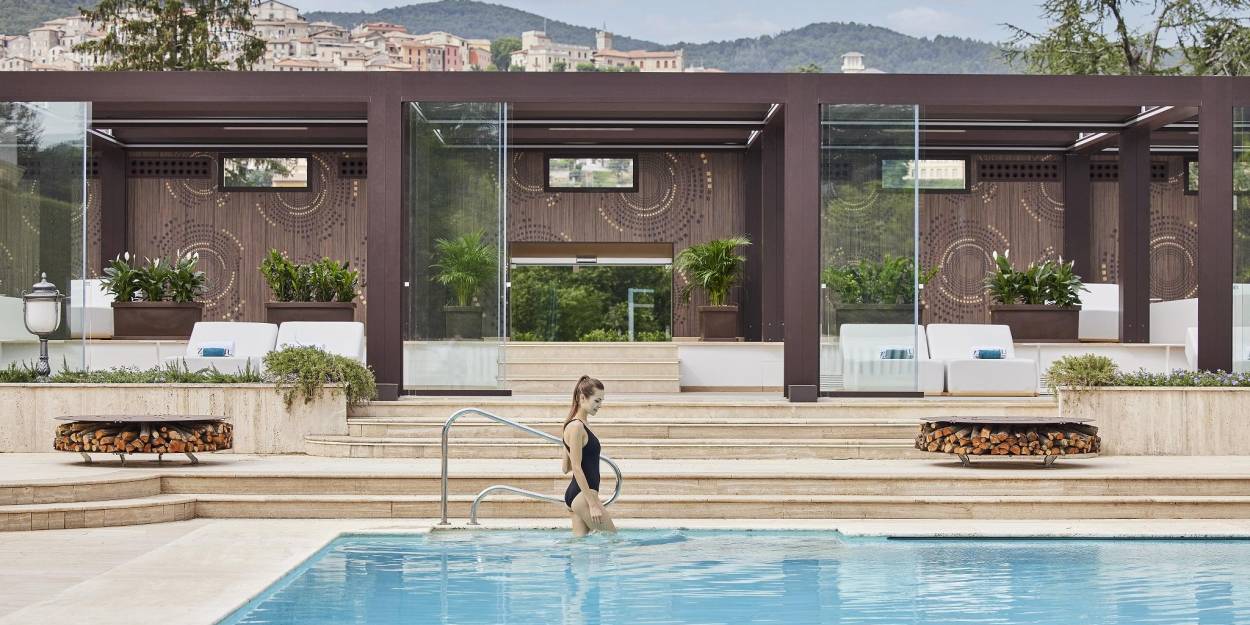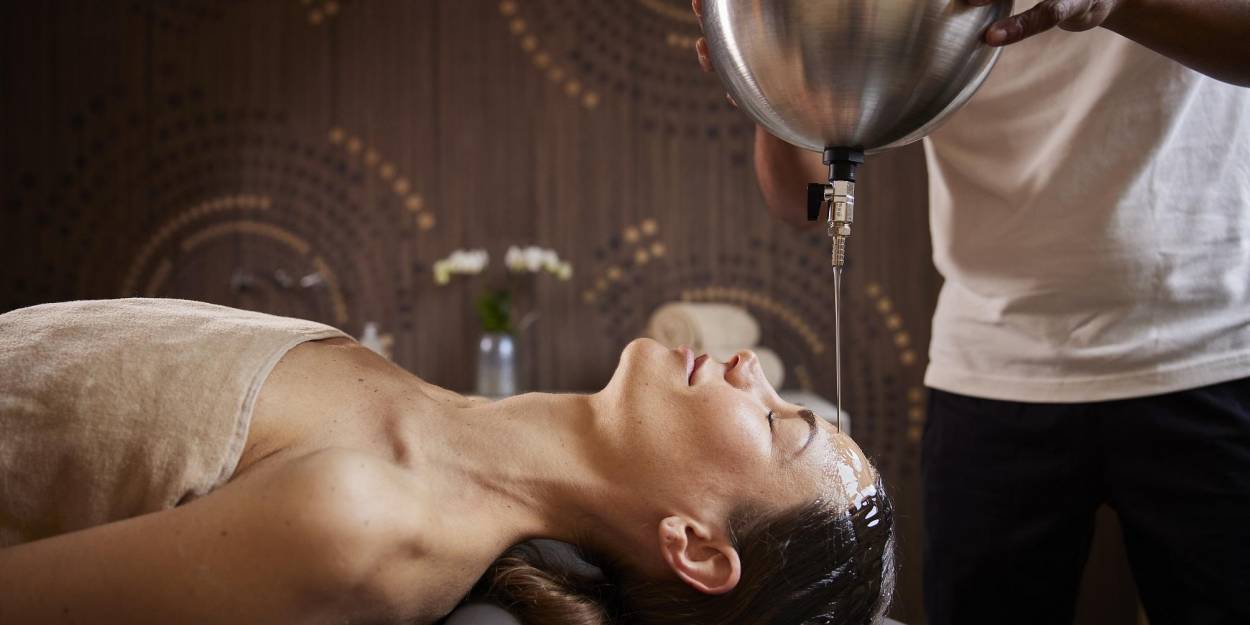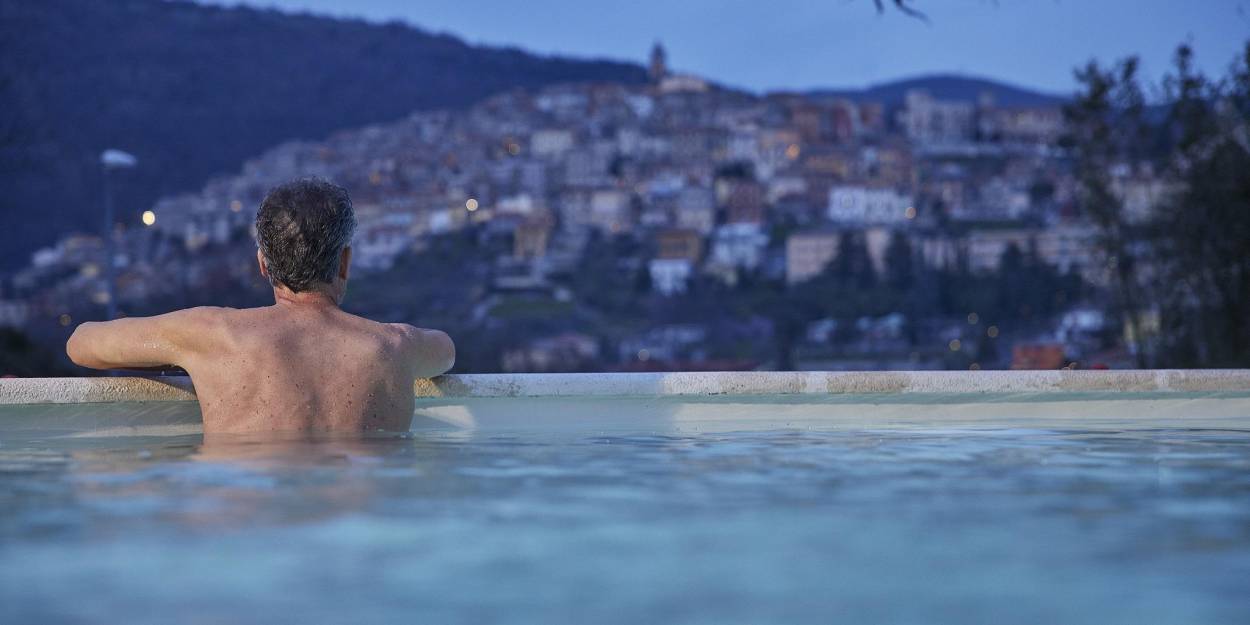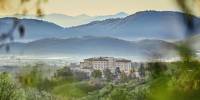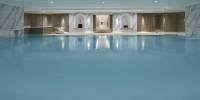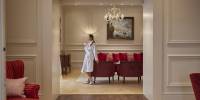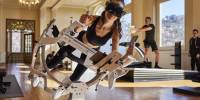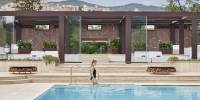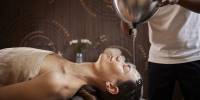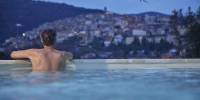 Overview
Set in a breathtaking 8 acres of woodland in the Roman countryside where the famous Spring of Eternal Life emerges to the surface, Palazzo Fiuggi Wellness Medical Retreat is the home of wellness for body, mind and soul. Fusing ancient holistic disciplines with the keystones of traditional Western medicines, Fiuggi's natural springs, celebrated for their purifying and healing powers since the ancient Roman times, are the secret to a longer life, lived better. The building itself provides an elegant and historical backdrop to the therapies. Dating back to 1913, Palazzo Fiuggi exudes the sinuous Art Nouveau – or Liberty – architectural style that flourished in the region at the beginning of the twentieth century.
When to go
What we love
The holistic approach to wellbeing delivers great treatments for every need
The waters of the Spring of Life are infused in all water based therapies
The central location on the territory allows for daily trips to the most beautiful cities in Italy
Who should go
Couples or single travellers looking for a complete wellness experience in the most luxurious and meditative surroundings.
Offers
Please contact for details
Wellness
The Fiuggi Method is a 360-degree approach to health that supports the journey to body and mental health and wellness by focusing on the Four Pillars for a whole body health: Purify, Nourish, Energise and Connect.
The programmes focus on specific goals, but every guest can expect a personalised program with precisely tailored treatments that deliver measurable results.
Palazzo Fiuggi wellness and medical spa facilities expand on 6000 sqm of stone and marble. The main swimming pool dates back to 1936 and it's the first outdoor pool to be built in Europe. It is surrounded by a relaxation area in the shade of its centuries-old sequoia trees. The indoor pool connects via a panoramic tunnel to an outdoor heated pool with a view of the ancient city of Fiuggi, allowing guests to enjoy the natural beauty, scents and colours of the seasons.
The facilities also include 3 thalassotherapy pools infused with the spring's healing waters, state of the art yoga and pilates rooms and a private spa suite that cater for couple experiences.
New generation detox treatments combine Far Infrared Rays (FIR) technology, which stimulates metabolism and detoxification, with Plasma Light Therapy (PLT) for visible rejuvenation of the skin after the first use go hand in hand with ancient therapies such as the Psammo therapy and the vibra sound healing therapy.
Your journey begins with a targeted evaluation and diagnostic consultation, where a team of scientists, doctors and gurus will create a customised pathway designed to deliver tangible results.
Activities
Activities available at resort
Yoga

Sound Healing

Meditation

Kinesis

Cognitive Fitness
---
Activities available at the surrounding area
Hiking
Biking
Golfing
Sightseeing (Rome, Naples, Florence)
Padel
Tennis
Sample Weekly Class Schedule
Please note - Classes are subject to change and seasonal adjustments
---
Rooms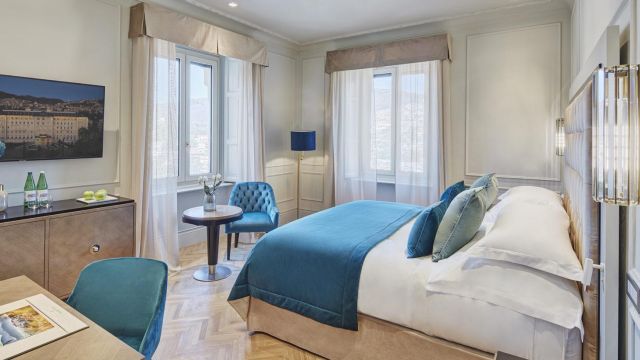 Charme
Charming 30-37 sqm room with expansive view; some with a balcony or terrace.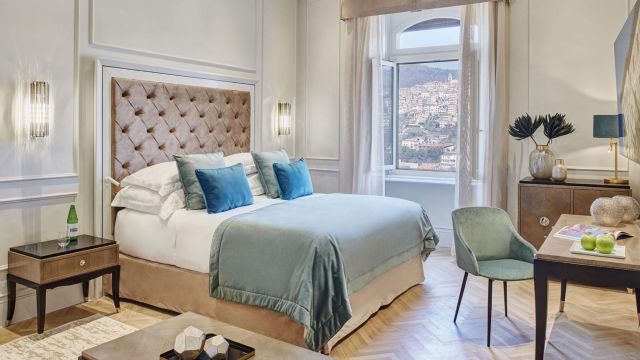 Prestige
Elegant 33-38 sqm room with living area. Panoramic view; some with a balcony or terrace.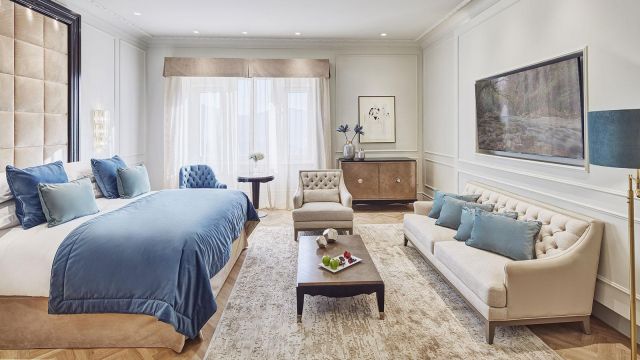 Junior Suite
Spacious 35-50 sqm suite with living area, bedroom, bathroom with bath and shower. All offer superb views; some include a balcony or terrace. The suites incorporate mellow parquet flooring and are furnishes with luxurious fabrics such as linen, cashmere and velvet. The decorative schemes are unique in each case, accessorized with antiques and objets d'art.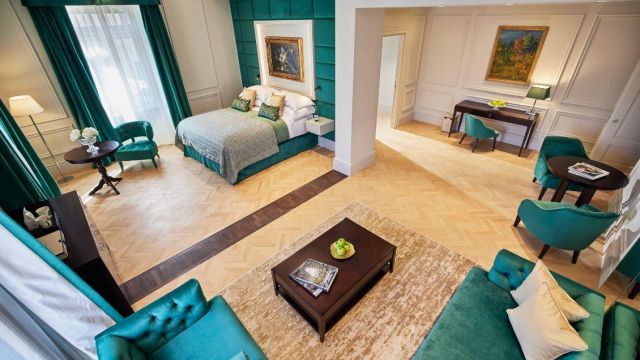 Suite without balcony
Luxury 60-76 sqm suite with living area, bedroom, bathroom with bath and shower and separate WC. All offer lovely views;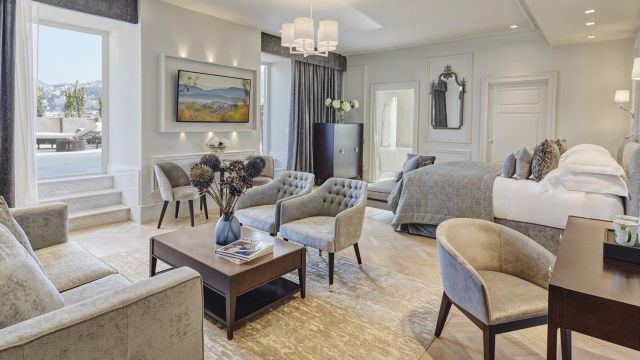 Imperial Suite
A generous 55 sqm suite with 100 sqm terrace overlooking the old town. Living area, bedroom, walk-in wardrobe, bathroom with bath and shower. Furnished in contemporary style and evoking the mood of the beautifully verdant Mediterranean Macchia.
What's on the menu
Three-star Michelin chef Heinz Beck, expert in Natural Bioenergies and Prof. David Della Morte Canosci, senescence and genetics specialist have developed the Palazzo Fiuggi Food Line. They will create light and healthy personal menus for each guest, using natural, local ingredients. The Food Line is a new and completely unique diet concept that successfully targets fat reduction without adversely impacting muscle mass and doesn't demand guests follow a punitive regimen. Instead, it harnesses the power of essential nutrients and micro-nutrients to create delicious meals that achieve safe weight loss, without the usual feelings of hunger.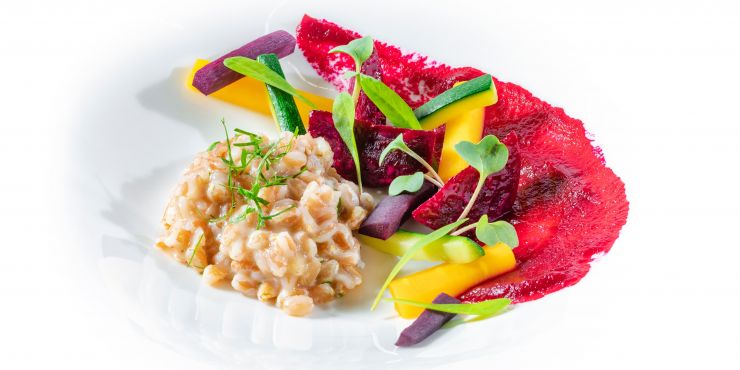 Personalized menu
Built around you
With local, natural ingredients
Location
The hotel is located just south of Rome, in the Lazio region. The surrounding area offers beautiful countryside and Fiuggi city has all the local amenities. An hour drive from the main train station linking Rome to Florence, Venice, Milan and Naples allows for daily trips to other cities in Italy.
Nearest airport
Nearest airport is Ciampino which is 46 miles away, car transfer takes about 55 minutes.
You can also fly to Fiumicino which is 67 miles away and transfer will take 1 hour and 10 minutes.
Both airports offer frequent, low-cost flights from all major airports in the UK.
---
Why Wellbeing Escapes?