Turgutreis, Bodrum, Turkey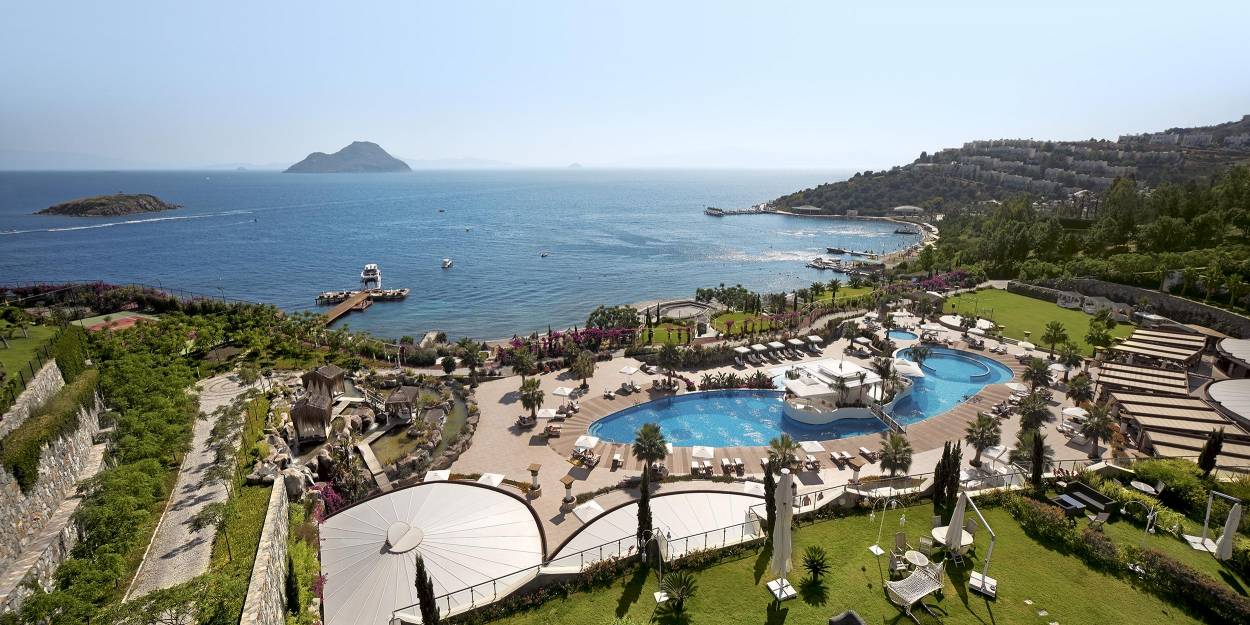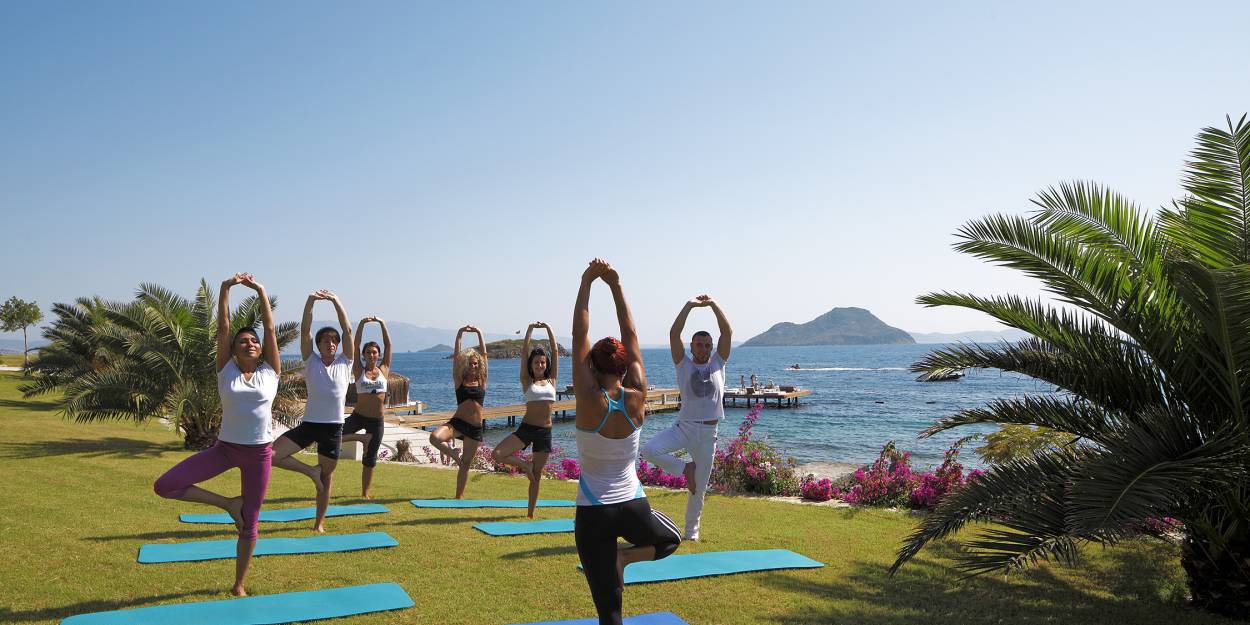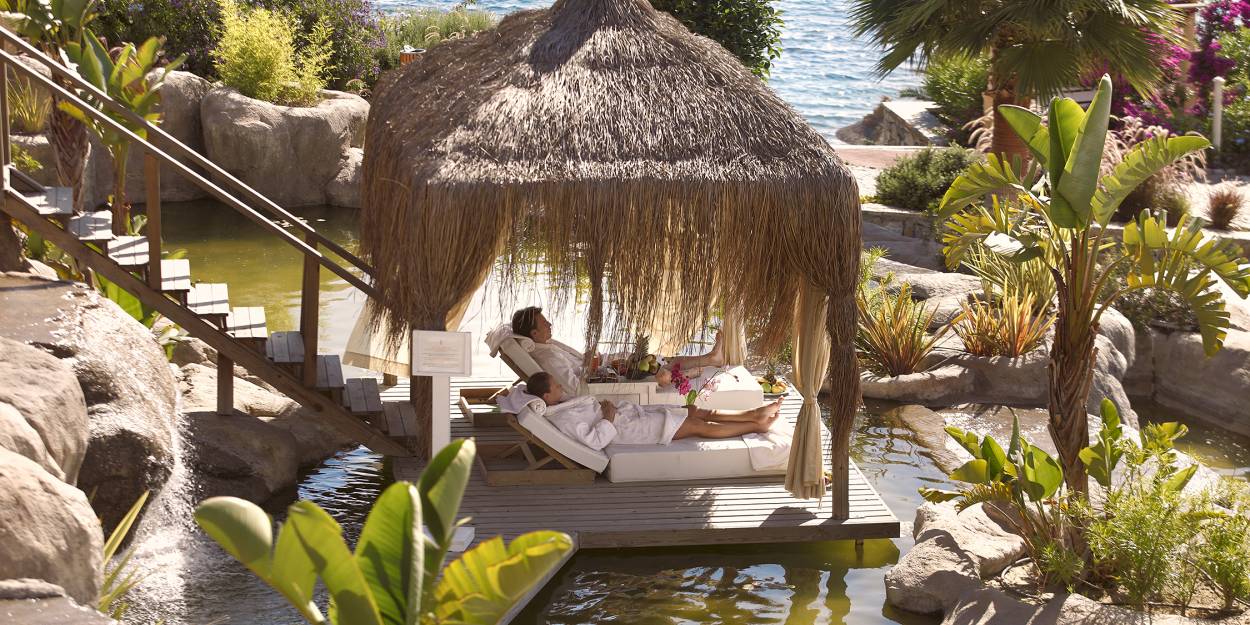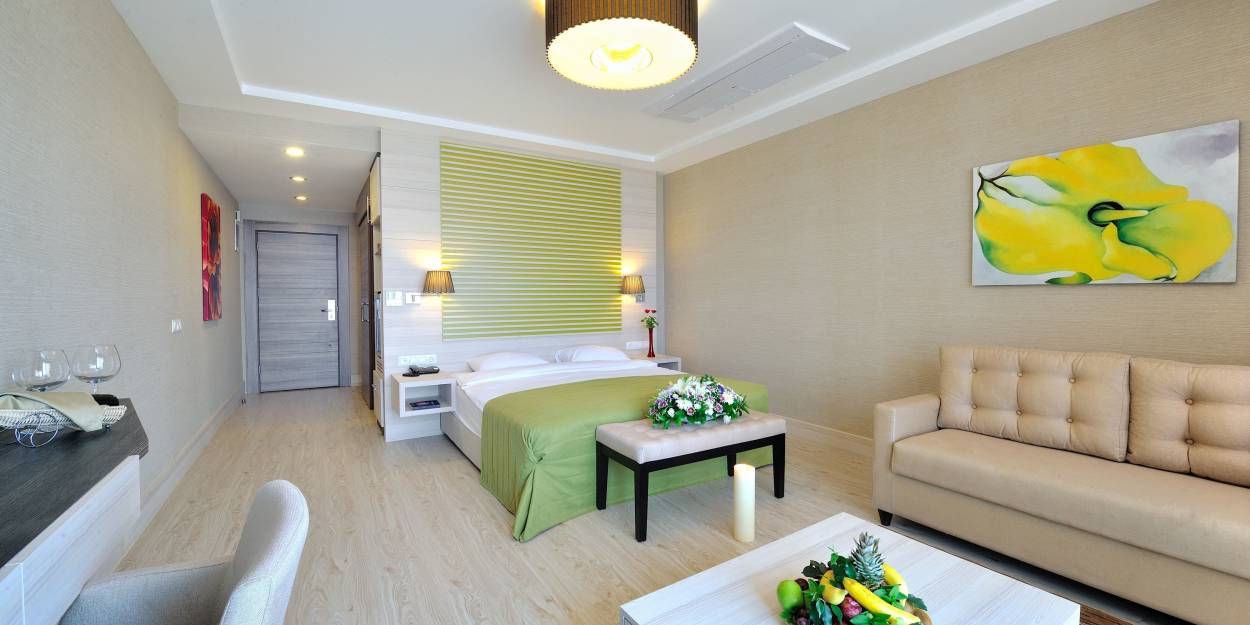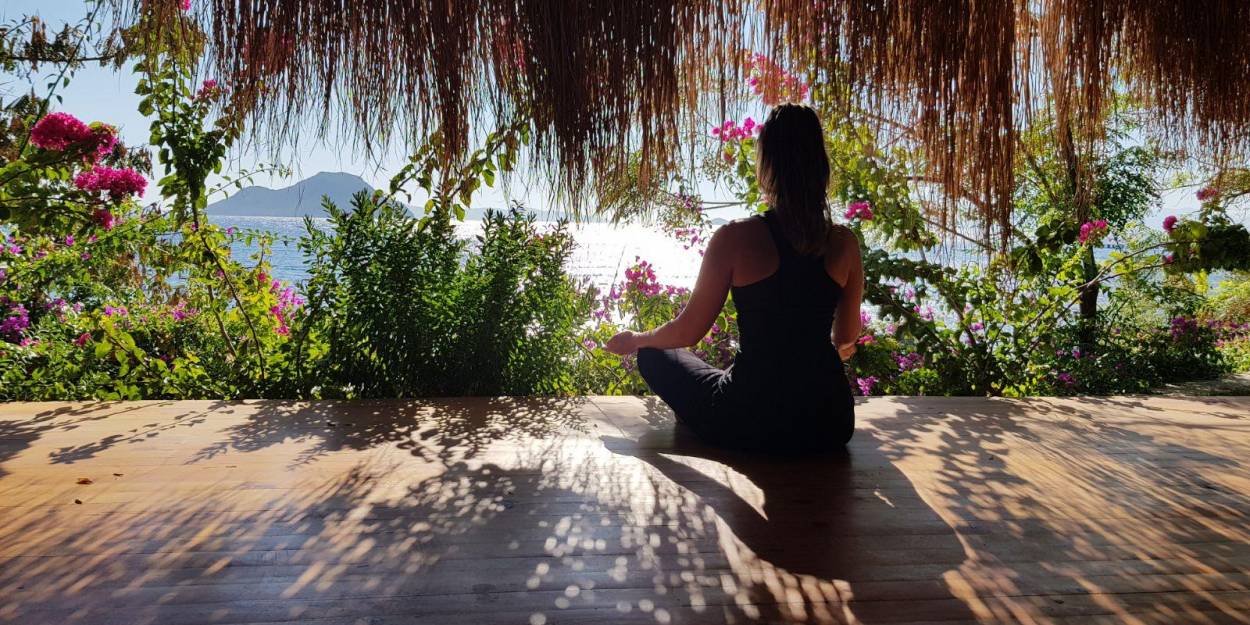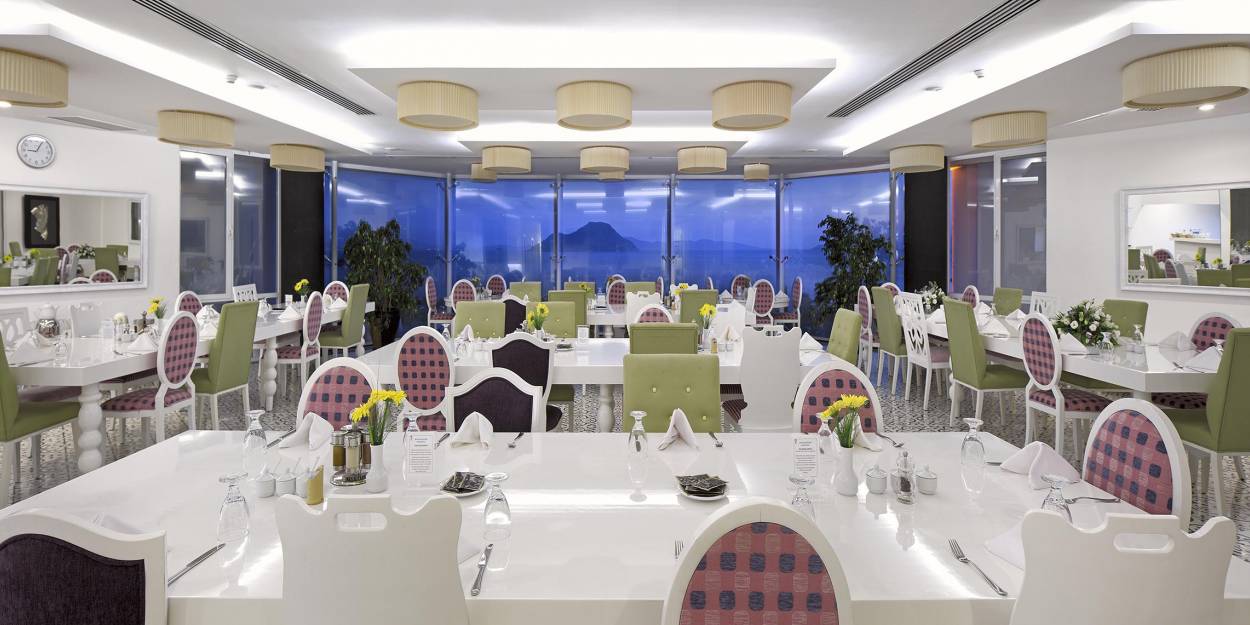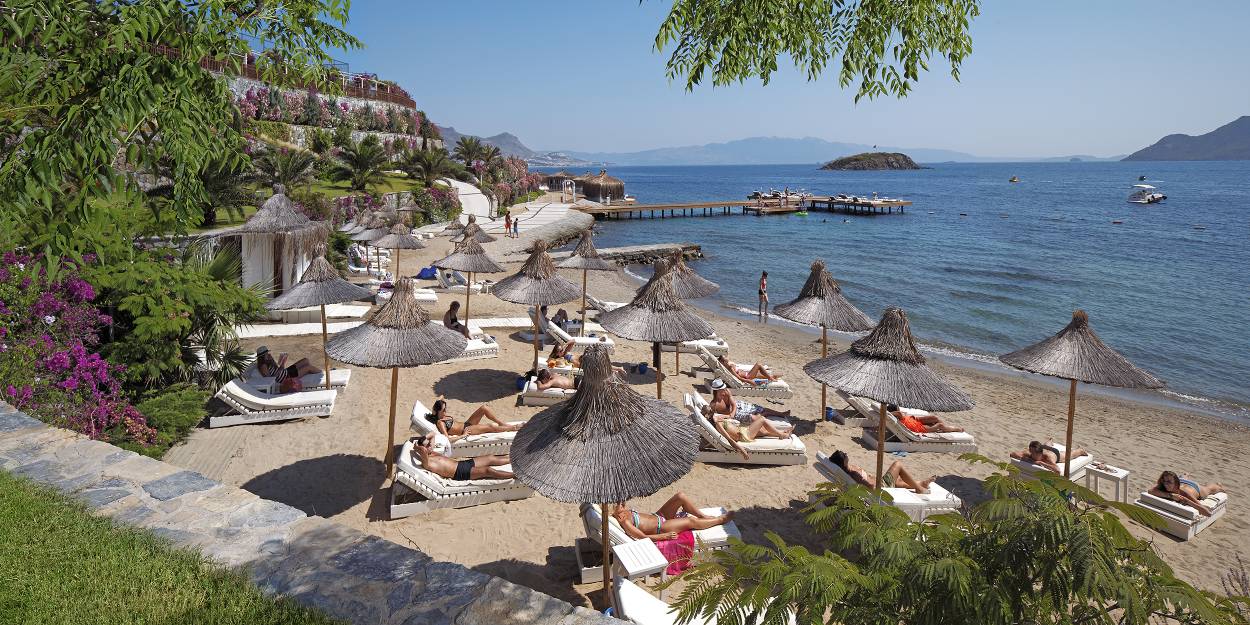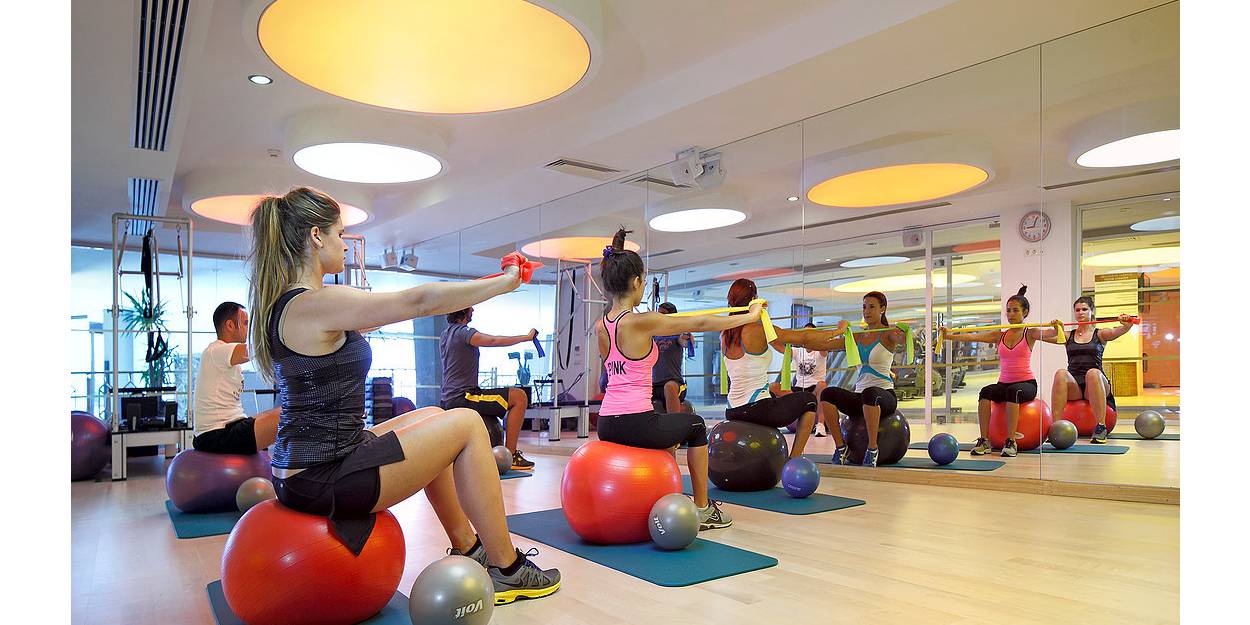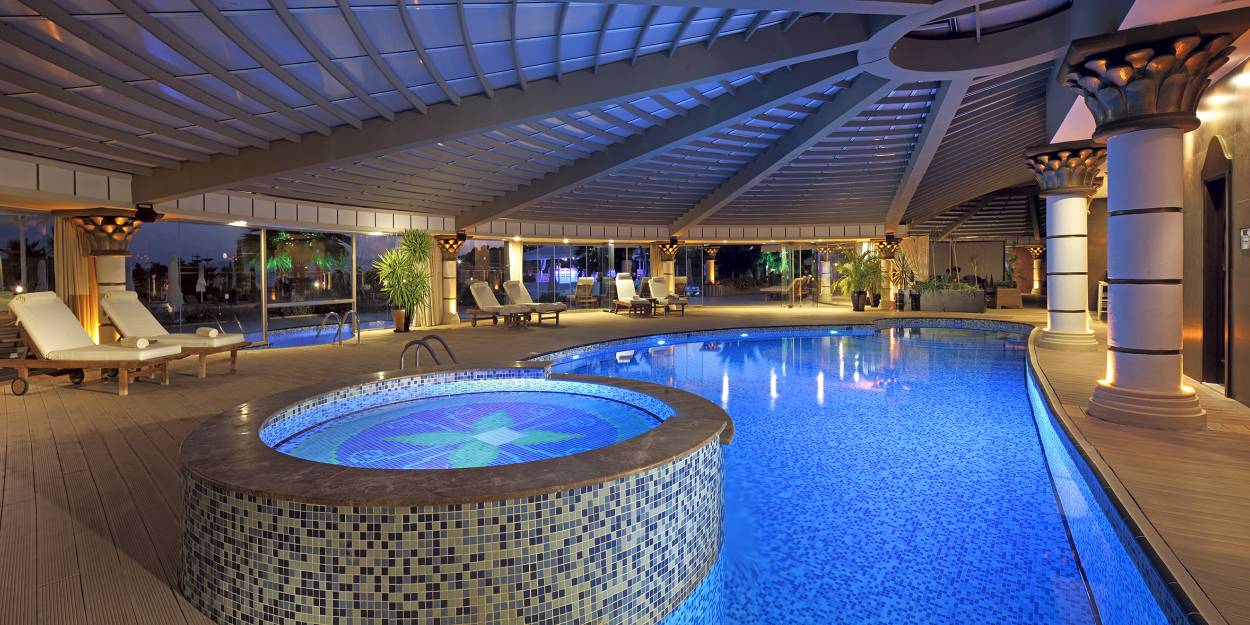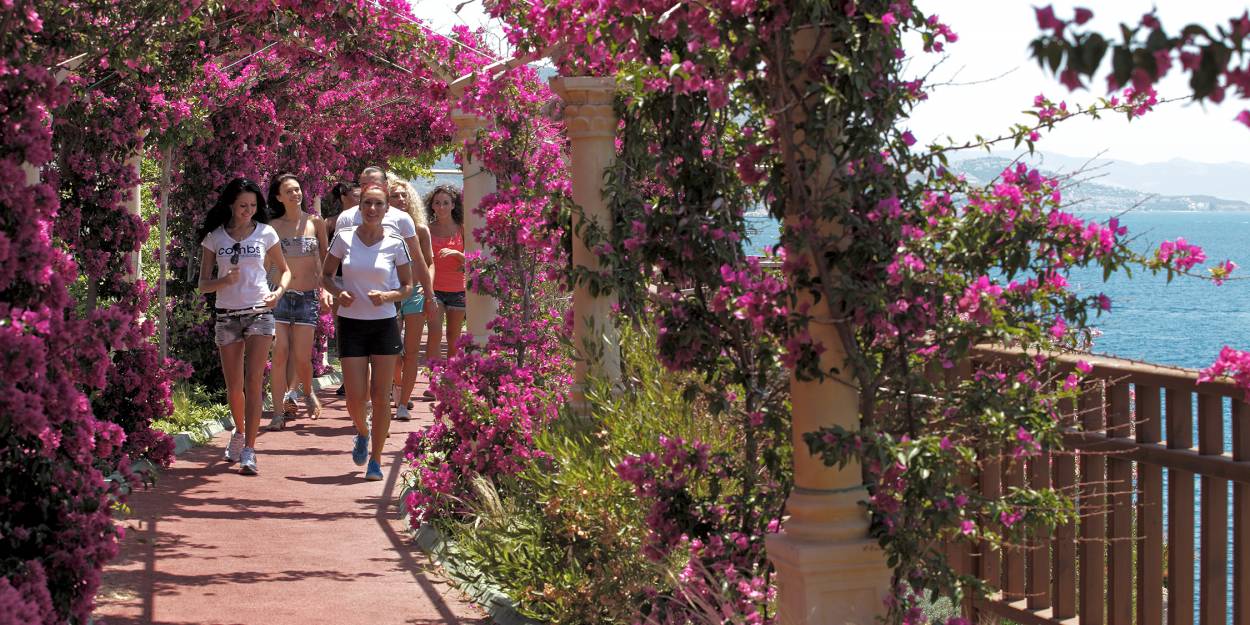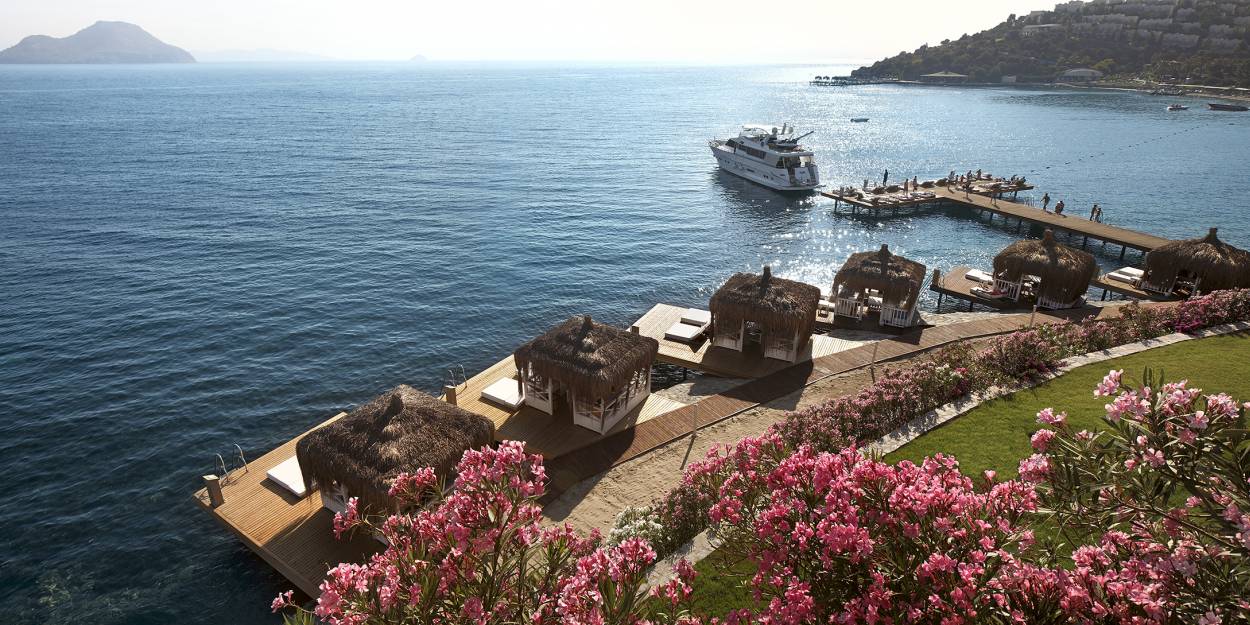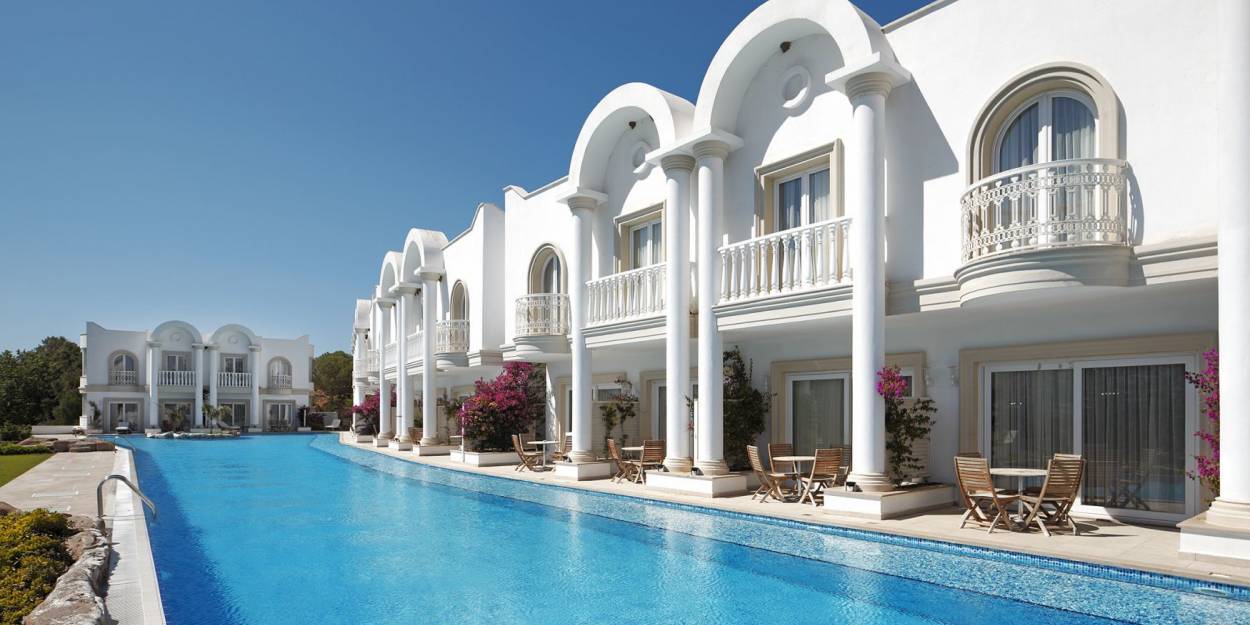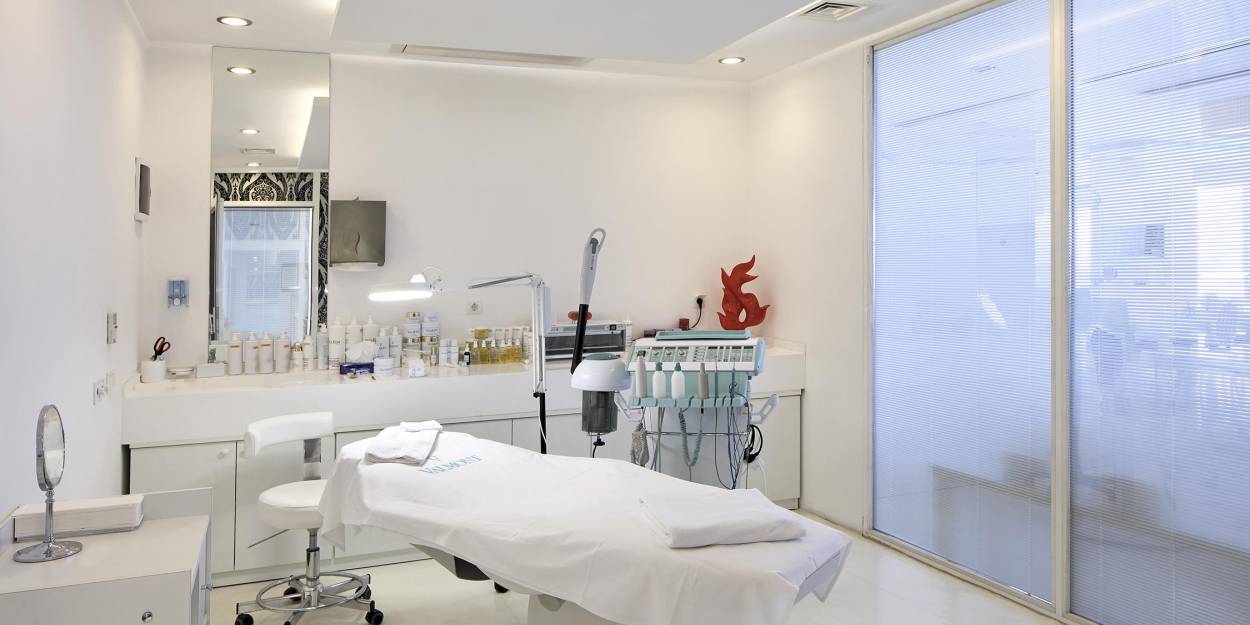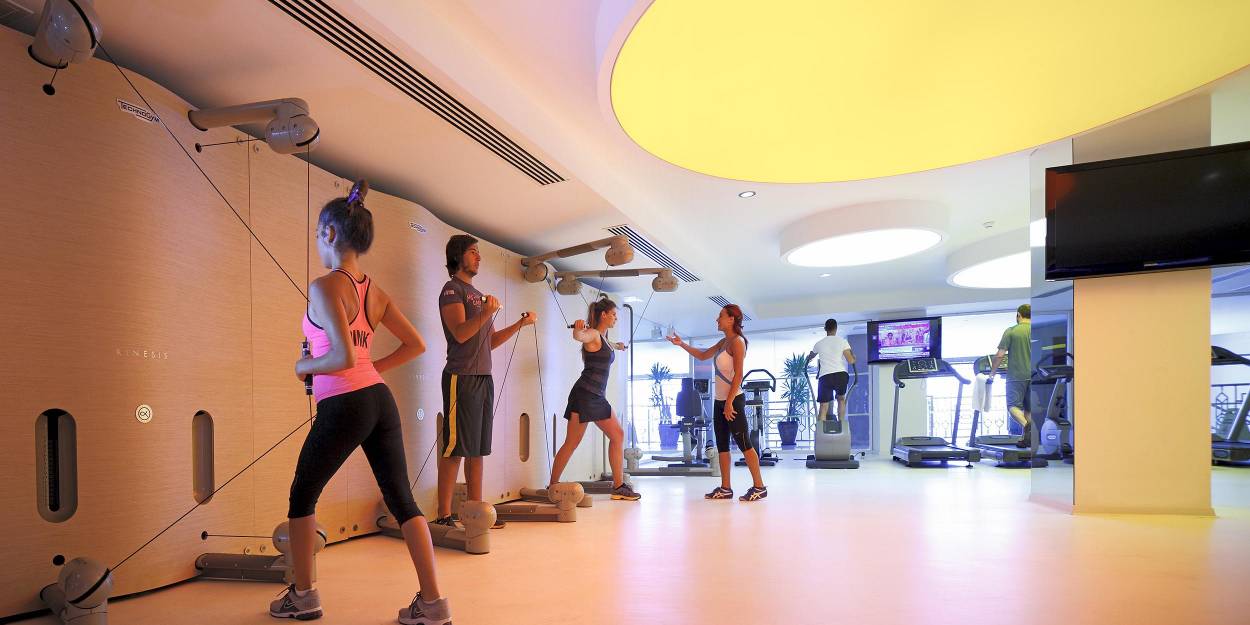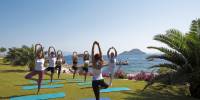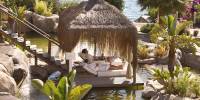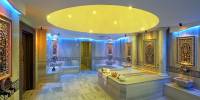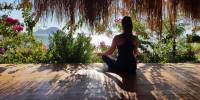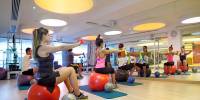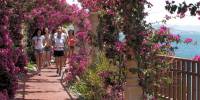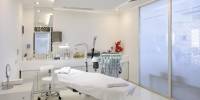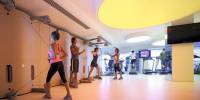 Overview
Embracing the sea near the historical shoreline of Bodrum, Sianji Wellbeing Resort is a welcoming family-run hotel. Sianji is a perfect place for those in search of great value but with a positive effect on their health. Relaxed combination of wellbeing and leisure will suit those who want to take it easy. The is a range of detox programmes such as juicing or raw food which will please wellness junkies. Let's not forget that the warm Mediterranean climate makes this a top destination to soak up some Vitamin D all year round.
When to go
Bodrum has a warm climate all year round. The summer months are hot with average temperatures of 30 degrees. For cooler temperatures, visit in spring or autumn.
What we love
The effective detox programmes including juicing, raw and vegan and alkalizing option gives great results
The lifestyle seminars from visiting therapists and detox specialists with great tips to take home
Its location is stunning with un-interrupted sea views and beach access.
Who should go
Those looking for an effective detox as Sianji is renowned for its powerful detox programmes
Independent solo travellers looking to invest in their health or for a relaxing getaway
For those looking for a value for money - it may not be super luxurious and not all the staff can speak English but it's fantastic cost-effective option.
Offers
20% discount on stays until 31 December 20 if booked by 30 September 20

Exclusive discount, already included in the price. This saving is worth over £200 per week.



Free Hammam Scrub (30 mins) & Massage (30 mins). Cannot be exchanged or refunded.
For repeating guests: 10% discount on accommodation (valid for a minimum stay of 5 nights, when booked through Wellbeing Escapes before)

Ketogenic Diet
Min 5 nights. A weight loss programme that strictly limits carbs intake and allows body to use healthy fats as a source of energy. Recommended stay is at least 14 days.
Room price
Nights
Price per night
Programme price pp
Total
£1,060
5
£212
+
£0
= £1,060 for 2 adults
Master Detox - Juicing
Min 5 nights. Master detox is a low-calorie juice fasting programme with no solid foods. Programme is aimed at resting your body and renewing your organs. All liquids are prepared from fresh local and seasonal ingredients.
Room price
Nights
Price per night
Programme price pp
Total
£1,060
5
£212
+
£0
= £1,060 for 2 adults
Raw Food Detox
Min. 5 nights. Designed to obtain maximum nutritional value from food to gain energy, purify your body and improve general health. All meals are using a creative preparation techniques.
Room price
Nights
Price per night
Programme price pp
Total
£1,060
5
£212
+
£0
= £1,060 for 2 adults
Anti Ageing Detox
Min. 5 nights. An enriched Mediterranean diet programme that reduces the effect of ageing and increases body's alkaline reserves.
Room price
Nights
Price per night
Programme price pp
Total
£1,060
5
£212
+
£0
= £1,060 for 2 adults
Wellness
Sianji caters for a wide variety of different guests. It's home to a pampering spa which helps to rejuvenate and enhance health and wellbeing. Since 2009 Sianji's Muu SPA & Sianji Life Wellbeing Center is improving life quality of its guests with detox programmes. 3 detox meal options – juicing (Master detox), raw & vegan and alkalizing are suitable for novices as well as those with detox experience. You will be guided by a detox specialist.
There is music and entertainment during the high season. If you prefer peace and quiet, you're better off visiting in spring or autumn.
Facilities include 3 indoor pools, sea water outdoor pool, Turkish baths with steam room, hammam, 2 saunas, heated Thalasso pool, relaxation area, gym and yoga pavilion by the beach.
Example treatments at Sianji Wellbeing Resort
Hammam
Swedish massage
Traditional Balinese massage
Chi Nei Tsang
Reflexology
Shiatsu
Activities
Activities available at resort
Nature walks
Swimming
Tennis
Water sports
---
Activities available at the surrounding area
Visit Bodrum for exclusive marina, local boutiques and the remnants of a rich ancient history
Play golf as the nearest course is about 10km away
Walk into the local village to enjoy the market full of traditional Turkish produce but be careful the walk can be more steap.

Typical Group Classes
Yoga (hatha, flow, Yin)
Mat Pilates
Tabata
Aqua gym
Circuit training
Meditation

Sample Weekly Class Schedule
Please note - Classes are subject to change and seasonal adjustments
---
Rooms
There are 139 comfortable rooms and suites. Most suites have balconies and some of the higher room categories have a private Jacuzzi. If budget allows, we recommend upgrading to a Suite Sea View for a guaranteed balcony and sea views.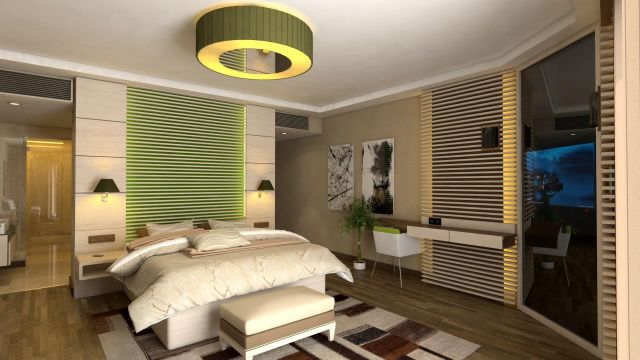 Junior Suite
The Junior Suites are 40-45 m2. They have a double bed, seating area, desk and some have balconies.
A sea view is not guaranteed.
Each has a private en-suite bathroom with showers, bathrobe, slippers, complimentary toiletries and a hairdryer.
Facilities include flat satellite TV, telephone, radio, safe, air-conditioning, tea making facilities.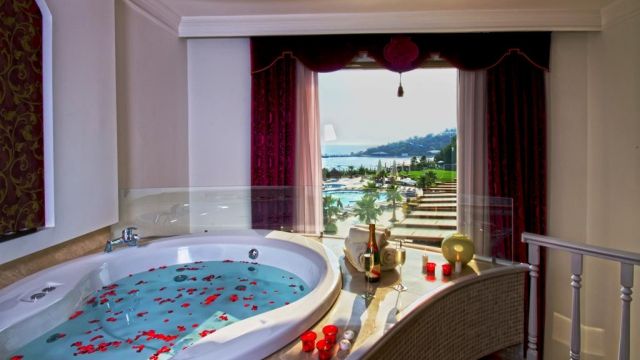 Suite sea view
The Sea View Suites
have a double bed, separate living area with sofa and dining table. They feature a balcony or terrace pool view. Some suites have Jacuzzis.
Each has a private en-suite with showers, bathrobes, slippers, complimentary toiletries and a hairdryer.
Facilities include flat satellite TV, telephone, radio, safe, air-conditioning, tea making facilities. Most suites have balconies and some of the higher room categories have a private Jacuzzi.

What's on the menu
At Sianji Wellbeing Resort, variety is the spice of life and it shows in their range of dishes and delicacies. Sianji is home to some great detox programmes but not everyone has to follow this plan. 'Normal' food is widely available too. If you are following a detox programme you will dine in a separate restaurant to the 'leisure' guests to avoid any temptations.
Sianji has built a certified organic farm to produce our own organic vegetables, fruits and eggs.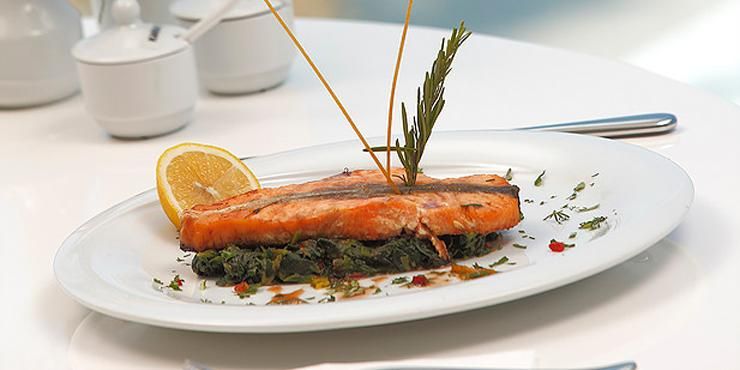 Eiffle Restaurant
Also known as the Alkaline Diet Restaurant serves 80% Alkaline 20% Acidic food. Eiffel is a cafe style restaurant with a spacious lounge with sea views.
Sianji Life Café Raw Food restaurant and Juice bar
This spacious restaurant next to the indoor pool serves detox guest all meals, juices and shakes. Non-detox guests are welcome too.
Nunu Resturant
For those who are dining on the all inclusive menu - breakfast, lunch and dinner is served here. Breakfast and dinner is buffet style with a choice of Turkish and International cuisine. You can grab snacks and lunch throughout the day from here too.
Location
Sianji is located on the Bodrum peninsular off the south west coast of Turkey and overlooks the glittering Aegean Sea. Hotel is surrounded by beautiful greenery, olive groves and a stunning bougainvillea walkway.
Nearest airport
Transfer time is 1 hour from Bodrum Airport. Daily flights are operated from London and other major UK airports. There are no direct flights from London to Bodrum during winter however you can take a connecting flight via Istanbul.
We've Been Here - Sianji Wellbeing Resort in Turkey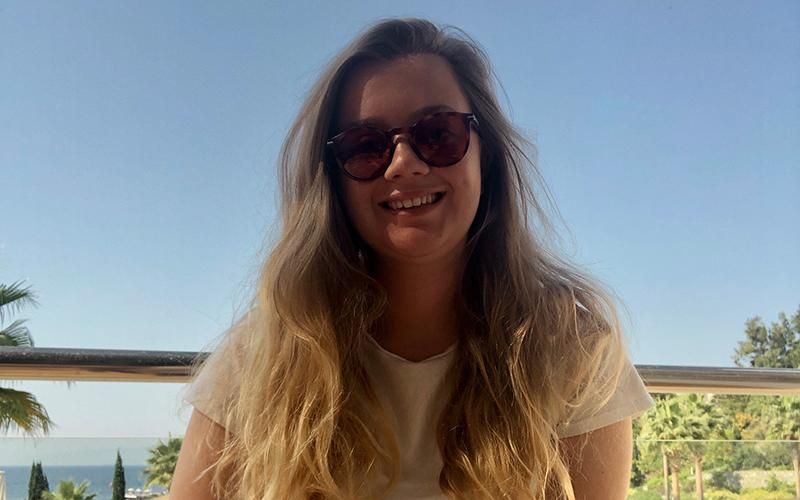 Our Travel Review of Sianji Wellbeing Resort in Turkey
Read Lisa's inside track on her stay at Sianji Wellbeing Resort in Turkey
Families, Children & Infants
Everyone is welcome at Sianji Wellbeing Resort. The Mini club is for ages between 4 – 12 years during summer season but is closed from October to May. A baby sitting service is available at €20 per hour in 2018 (the price is subject to change).


Reviews
Beautiful resort, good for saintly detoxers and for sinful excercising drinkers like me.
Andrew Leach
Great detox programme - been 3 times now and its like a second home
Anonymous
Beautiful setting, great food, extremely helpful and pleasant staff. However very little English is spoken or understood. So if one experiences an issue or there is any deviation from the standard you will have problems. It's a top dollar resort and they are charging Euro prices and many of the services are rather expensive I would have expected better. I would however return and I would recommend the Siaji
Kathleen harding
Overall good value for money. I was on the 80/20 diet and the quality and variety of food can be improved. The salads could be more varied, the quality of soup served much better and more filling, the boiled eggs too hard and the vegetables were way too over cooked to name but a few areas.
Anonymous
all staff great, from Yoga to juice bar staff
Fiona Raglan
The resort was in a beautiful location with excellent service and is very good value for money.
Lindsay Hewson
Sianji is the perfect destination in Turkey for me. It is not perfect t for everyone if you expect 5 star service and sometimes there are little things that don't always work but it doesn't mater, the staff are amazing, the spa is incredible, the food programmes are wonderful and I just love it. I've been 6 times for a complete detox and relaxed time and I come back feeling more refreshed each time with the batteries fully recharged! I have a stressful job and this is the perfect antidote. My advice would be to try and find out more about the vast array of treatments they offer as sometimes they need more explanation and they have such a variety!
Siobhan Murphy
Regarding the resort I rate it below average and expensive. I think they need to have more structured program especially for first timers, and a good comprehensive orientation to manage expectations would be nice Regarding the resort I rate it below average and expensive. I think they need to have more structured program especially for first timers, and a good comprehensive orientation to manage expectations would be nice, this dos not require only knowledge but also a pleasent personality that can coach the guest through the program Generally the staff is ok, but they don't make any efforts for that extra mile to meet your expectation. They do "just enough" to meet the contractual obligations. Example: a true genuine nice smile can be a good start The other issue I noticed is that they don't have language issues, they have communication issues because you never feel that they are trying to communicate as if they are trying to punish you for not understanding their language!!!
Ahmed Shaker
Very good value for money.
Karen Holtge
Excellent hotel, facilities, food, fitness classes and location
Anonymous
This is my 2nd visit to Sianji which is in a lovely quiet area with beautiful scenery. The variety of food options including detox/ raw food or full board means there is something for everyone and the facilities are modern and clean. Last year I went solo and this year took a couple of friends and it is perfect for both. There were a couple of small children around but on the whole very quiet and relaxing but I'd go out of season if you want to avoid children. There are local markets and restaurants which are great if you want to break of of the detox or just explore the local area. I would love to go again next year.
Anonymous
Just returning from a great two weeks at the Sianji Weel-Being Resort near Gümüşlük Turkey over 6kg lighter (that's a stone) raw food vegan diet which was delicious, no alcohol or caffeine !!! 5km walks every morning,Pilates,Aqua Gym etc. The service from the guys at the juice bar is first class ensuring you keep to diet with lots of encouragement and useful tips.
Robert
I could not fault this resort. The room was clean and spacious with modern decor. The staff were friendly and always willing to help you with anything you required. The facilities were absolutely brilliant and the spa particularly was excellent.
Abi Harper
Nice 5 star hotel but not great if you are expecting peace and quiet for what has been marketed as a Wellbeing break. Very noisy. Need more than 1 yoga session per day. Poor customer service from reception/service staff with little English language skills.
Julia Collis
Mixed review - location and hotel great. Facilities great. Reception desk average. Food could have been a little more interesting even though it was the 80/20 diet. I tried to move rooms after the first couple of nights as I was overlooking the pool and it was extremely noise from the live bands and also the neighbouring hotel. Dance music continued until 1am most nights. I asked to move and was initially not able to due to high guest numbers then was moved but the room was still extremely noise. As the hotel was fully booked there were no other rooms available. Suggest that wellbeing guests are put into room at the back of the hotel in future
Anonymous
Would go back again tomorrow
Anonymous
This is a resort with a detox spa attached, so there are other people enjoying a 'normal' holiday with drinks and music round the pool, and great food, which is a little challenging for those on a juice detox to see! Wellbeing Escapes managed by expectations well, so I wasn't expecting the luxury and serenity of other escapes, so for the price, I felt this was fine. Rooms are spacious and well equipped, if a little 'corporate' in feel. Staff are generally friendly, though the standard of English spoken varies, which makes communication difficult on occasion. If you are looking for an activity holiday, you may find the daily classes insufficiently challenging and varied: I'd like to see some more strenuous workouts added to the schedule. The juice detox element is well organised, and I found it surprisingly easy. The spa is good, but very expensive (easily London prices) to add additional treatments. Whilst the resort is away from the towns, you can walk to a small village in 20 minutes and the nearest town is 15 mins on the bus, or an hour walk down the beach. There's a great market and marina there. Getting to Bodrum is 2 buses or a rather expensive taxi, but worth the trip. I'd recommend Sianji for anyone looking for a cheap detox holiday who is happy to swap the long haul flight for the Asian spas for a little less zen and luxury.
Anonymous
---
Why Wellbeing Escapes?