Top 5 Spa Holidays for Stressed-Out Professionals in 2020
Stress in the workplace is on the rise, and our dependence on technology has meant that we are constantly 'on' and a slave to our devices - and our emails. Stressed-out professionals everywhere can relate to an overflowing inbox and an ever-growing list of tasks to action. Finding the 'off' button can feel like a constant battle and, of course, the days are long gone when your working day ended when you left the office. We so rarely get proper down-time and this is incredibly bad for our stress levels and sanity!
We need to find a balance - it's been proven that high stress levels impact on many areas of our life from causing sleep issues to increasing the risk of conditions such as heart disease and depression. It has a knock-on effect in both your professional and personal life, so it makes sense to address it. Why not consider a Wellbeing Escape in 2020 where you can receive expert guidance on how to manage stress and overload as well as learn the necessary 'tools' to put in place and keep you on the right path once you are back in your normal routine. Our top picks are below: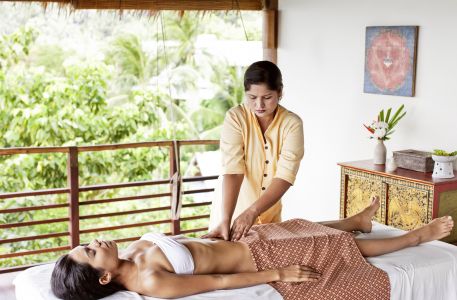 Kamalaya Wellness Sanctuary in Thailand
Kamalaya has won a series of international awards over the years as one of the best destress holidays in the world. Its guests are largely professionals who routinely invest in a week or two there as an antidote to their high levels of stress. Choose from one of their programmes designed specifically for dealing with stress and burnout. The Relax & Renew 3 day programme lives up to its name with restorative treatments to help renew depleted energy levels. If you are well on your way to burnout or are suffering from adrenal fatigue, choose one of the Balance & Revitalise programmes that help you get to grips with your lifestyle through naturopathic lifestyle and stress management consultations.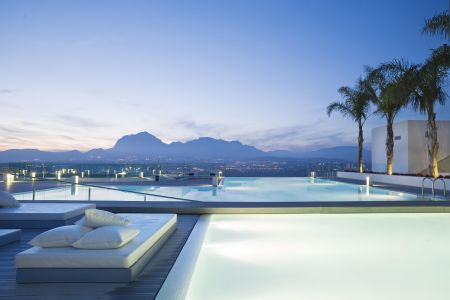 Sha Wellness Clinic in Spain
The impressive SHA Wellness Clinic is now into it's 10th year and is amongst the top European destress holidays. They specialise in goal orientated programmes to help executives achieve measurable results and make changes to their lifestyles. SHA combines Eastern and Western medical practices and therapies to support their guests in reaching optimum state of health. The stress management programme is carefully designed to boost energy levels and re balance stress levels through addressing nutrition, fitness and mindset, alongside replenishing natural therapies. They even have a cognitive behavioural unit to boost mental state if you want to invest in your mental wellbeing.
Manaltheeram Ayurveda Beach Village in India
Ayurveda takes a completely holistic view of our health and combines soothing Ayurvedic treatments, yoga and mental relaxation with the appropriate nutrition for our dosha (our individual constitution). The idea is that we get to physiological and psychological balance as it is all interconnected. If this holistic approach appeals to you, the team at Manaltheeram have won numerous awards in delivering Ayurvedic programmes over the years and we have sent them many stressed out guests who have come back rejuvenated. The beach setting on this destress holiday helps you get into that much needed state of relaxation.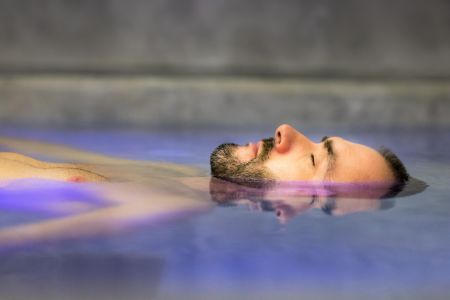 Longevity Cegonha Country Club in Portugal
A small, friendly and easy to get to retreat placed next to the Vilamoura National Park in the sunny Algarve. There are no doctors here or medical facilities but very proficient therapists who can help ease away the stress and knots in tense bodies. The stress management programme is a good combination of healing treatments like osteopathy, relaxing massages and even flotation therapy to help you drift into a blissful state. Nourishing meals, daily fitness and yoga sessions round it off to provide a restorative destress holiday.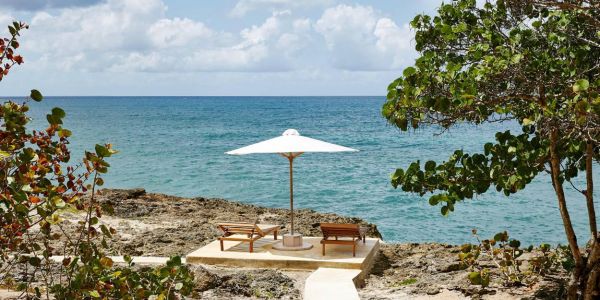 Wellbeing Escapes Retreat in Dominican Republic
If you are a stressed out professional, the Wellbeing Escapes Retreat should be your go to destress holiday. With year-round sunshine and warm weather, this retreat will welcome you with warmth, serenity and beautiful ocean views. Escape the city and re-connect with nature whilst enjoying a combination of healing treatments, activities and food. Whether you are looking for a deeply relaxing holiday filled with Ayurvedic Massage, Mud Cleanses and Reflexology, or you are looking to learn something new such as Healthy Cookery classes, Yoga or Mandala drawing, this destress holiday has it all...
Why Wellbeing Escapes?