Longevity Cegonha Country Club
Vilamoura, Portugal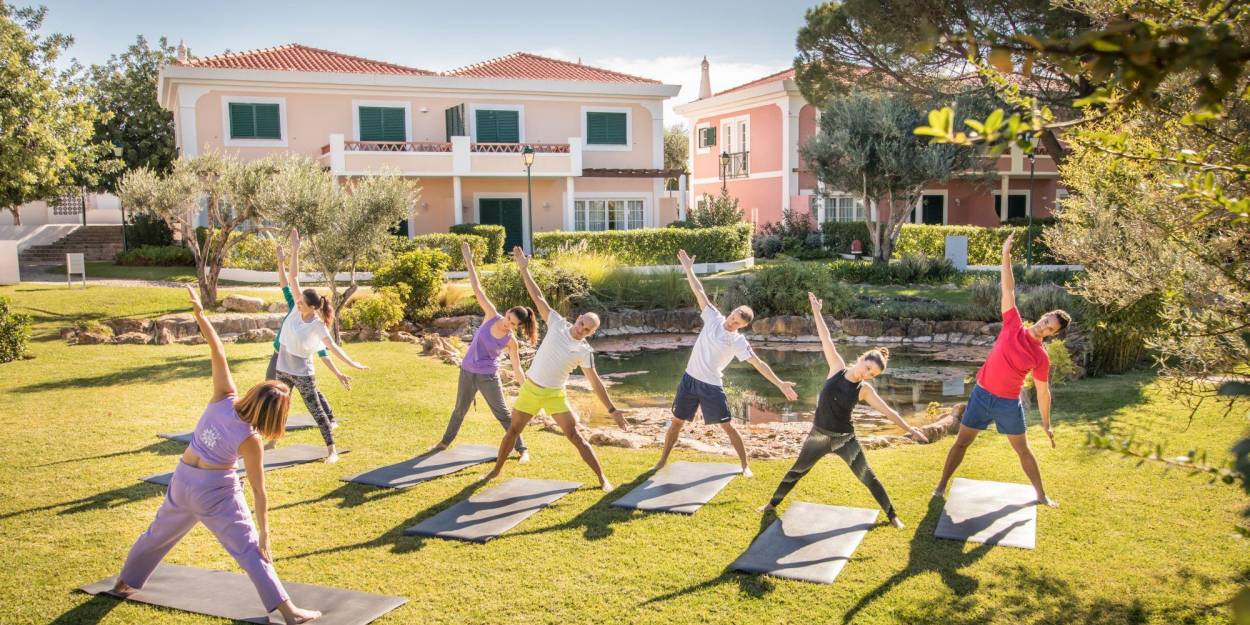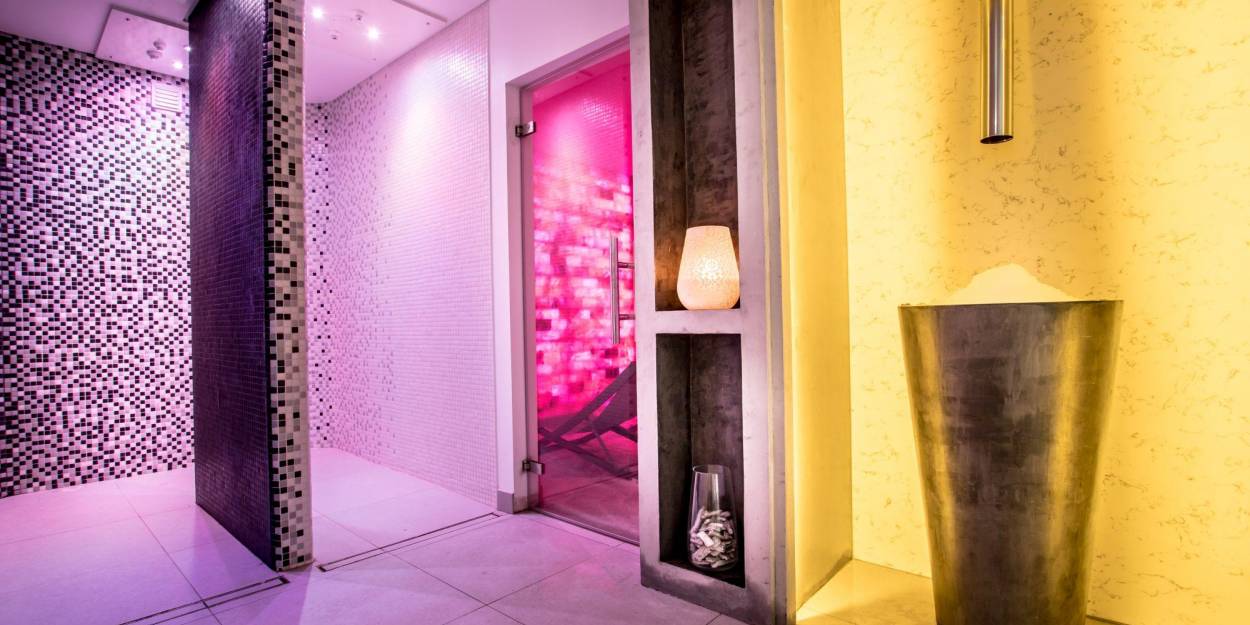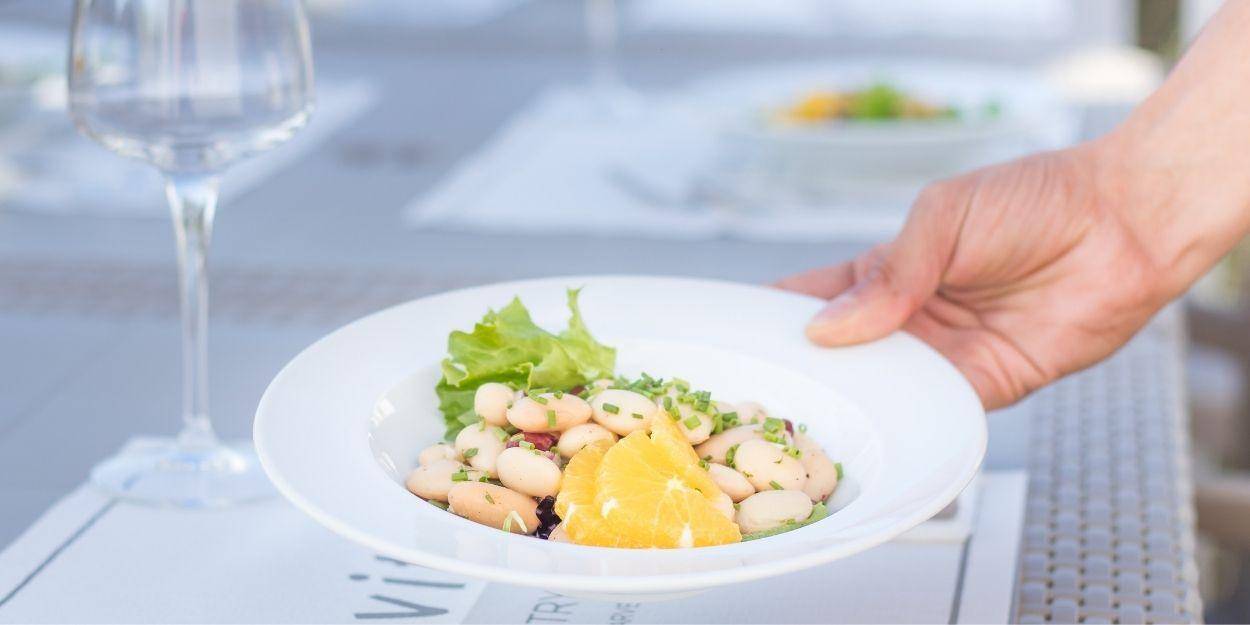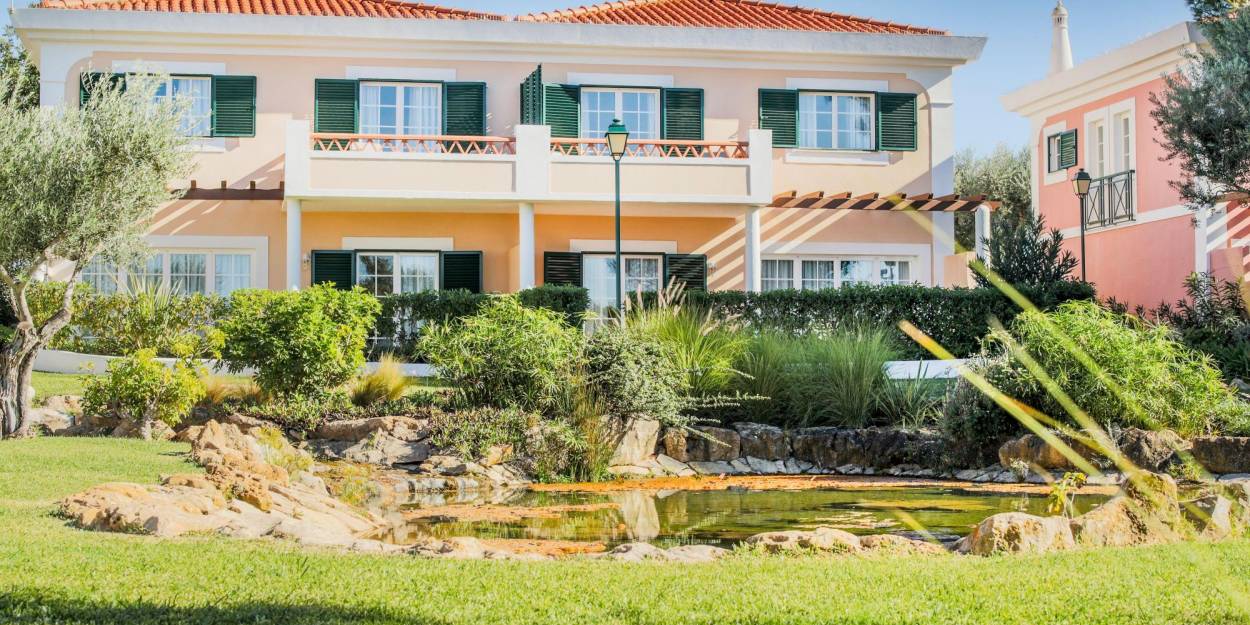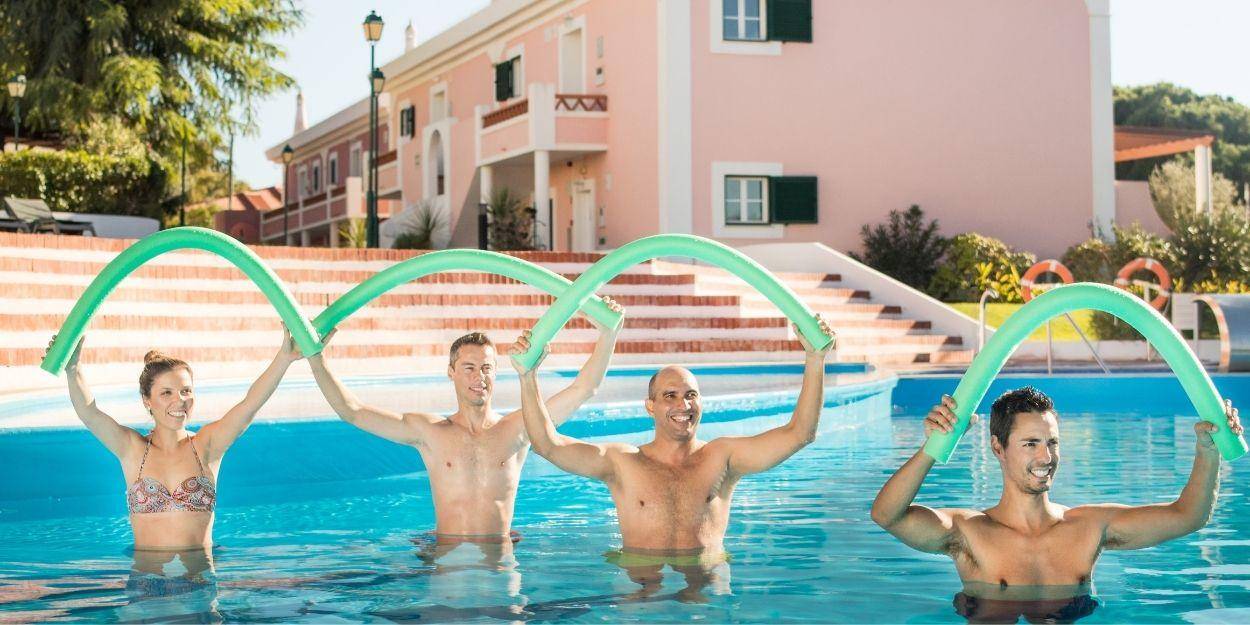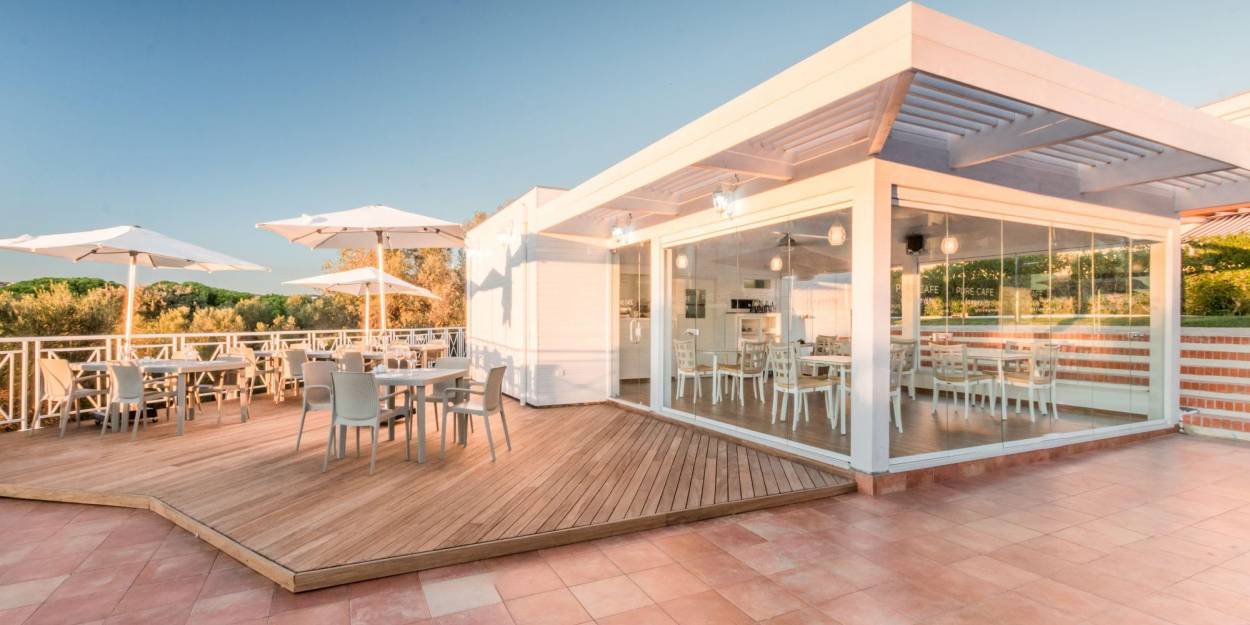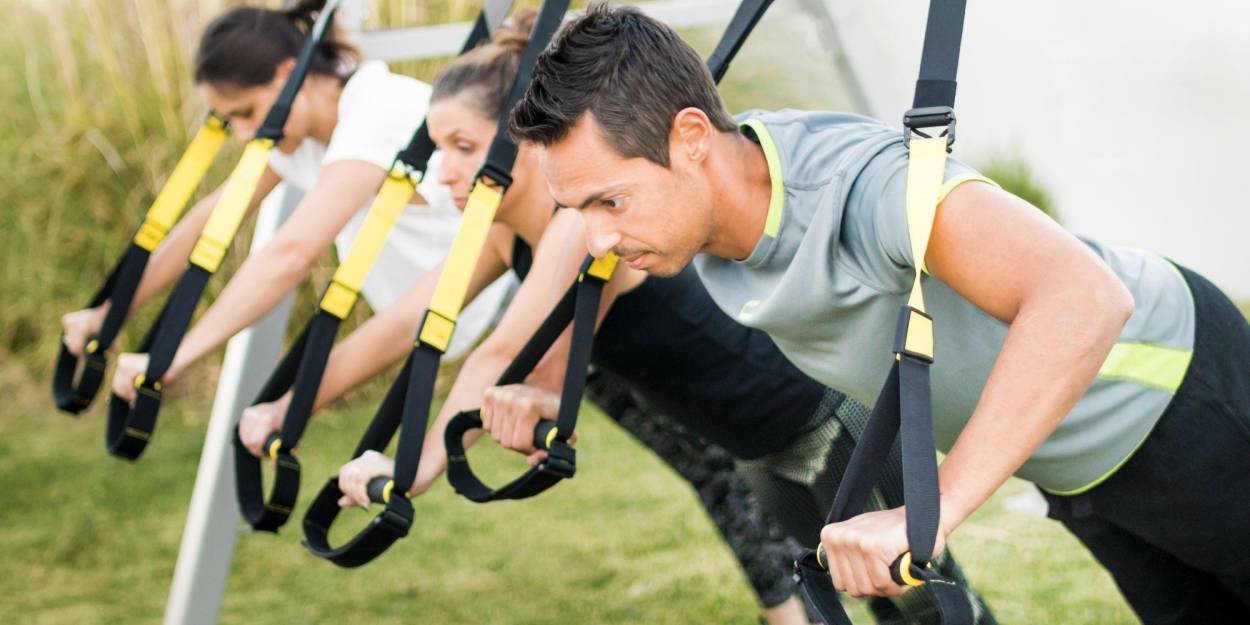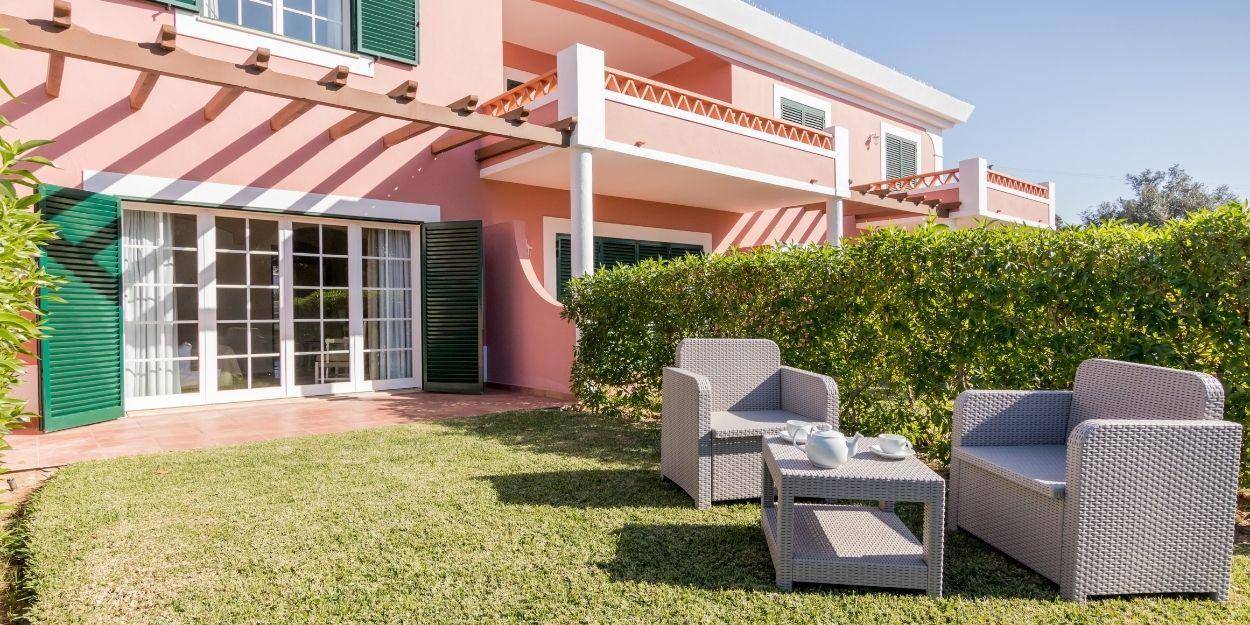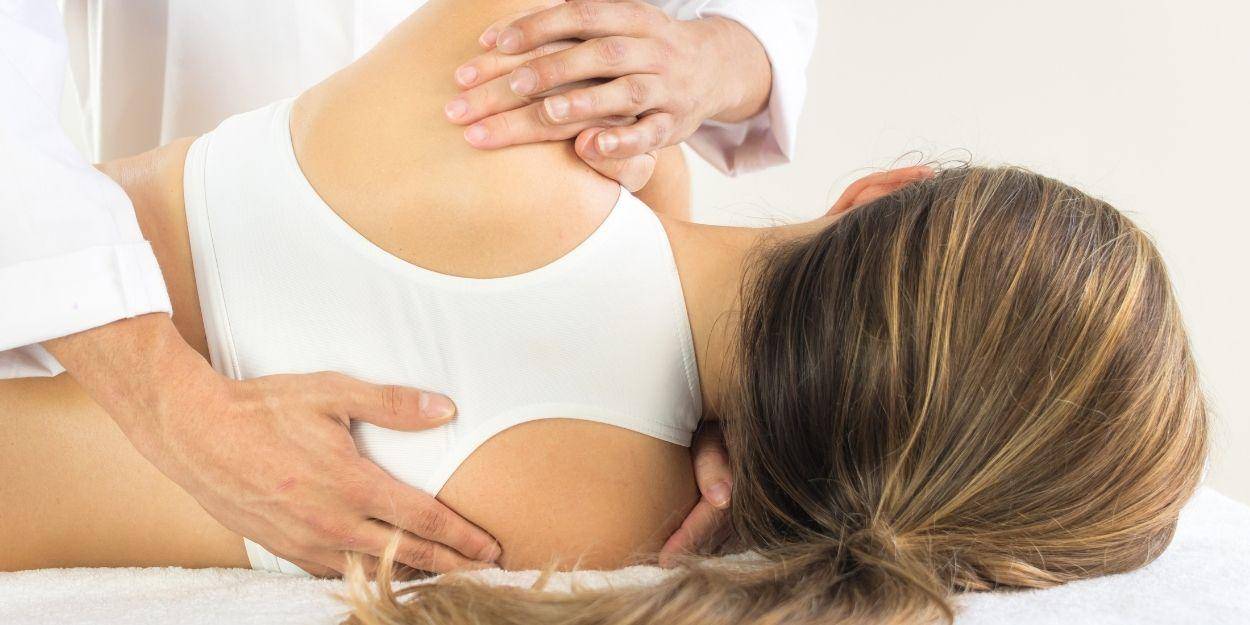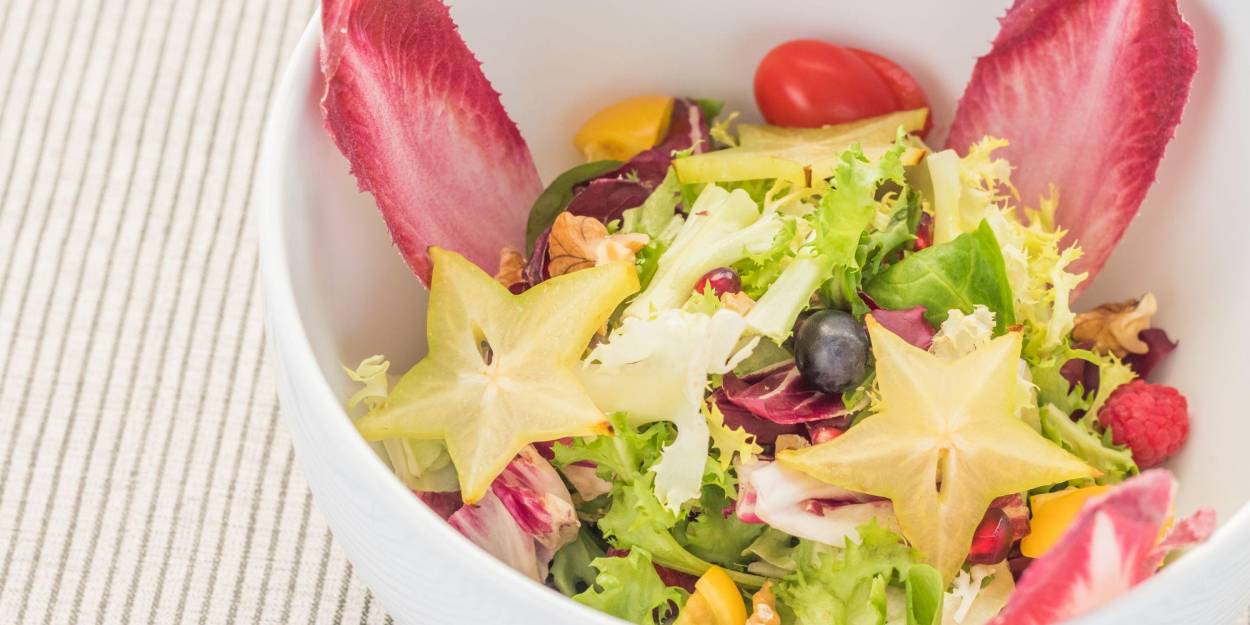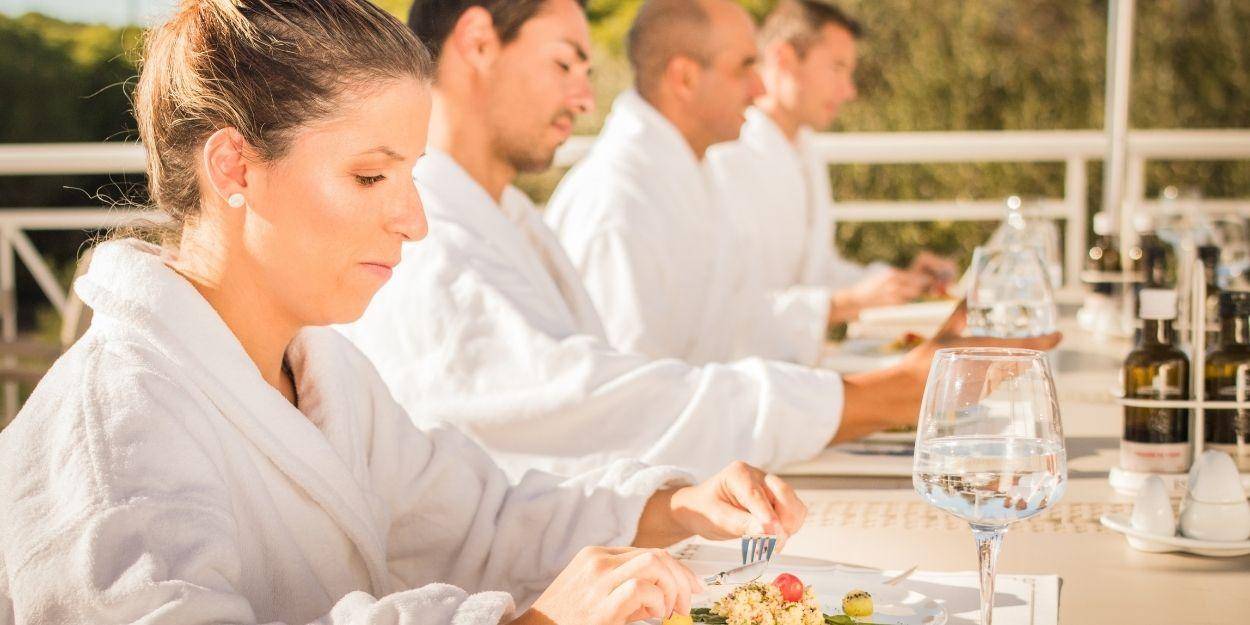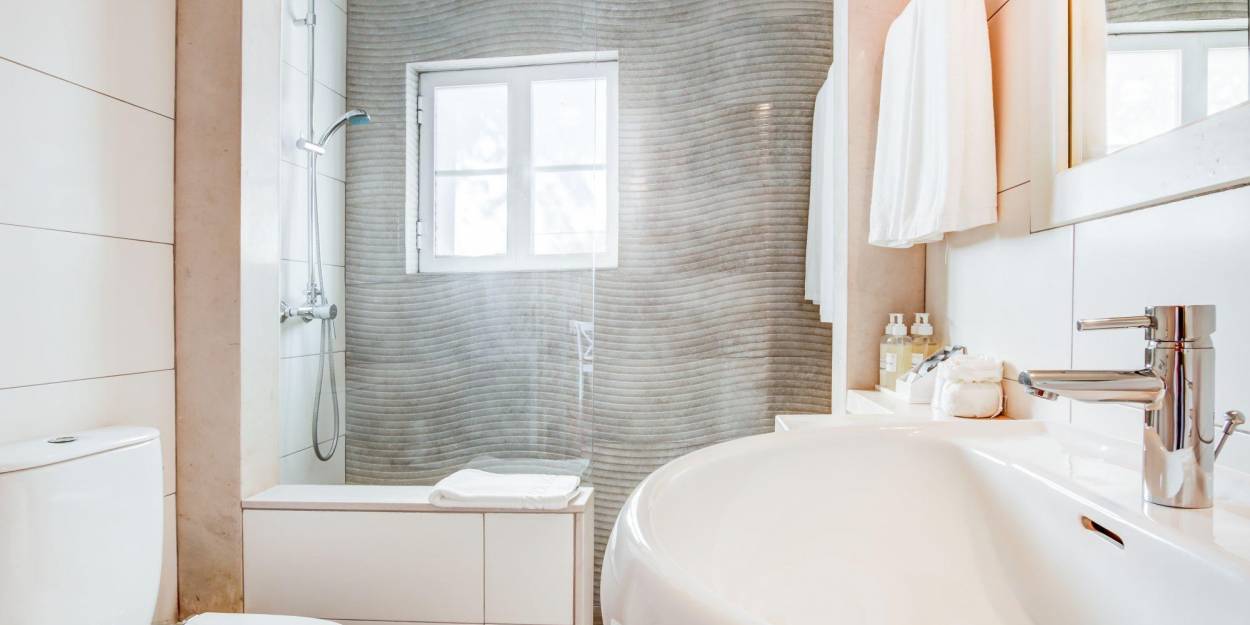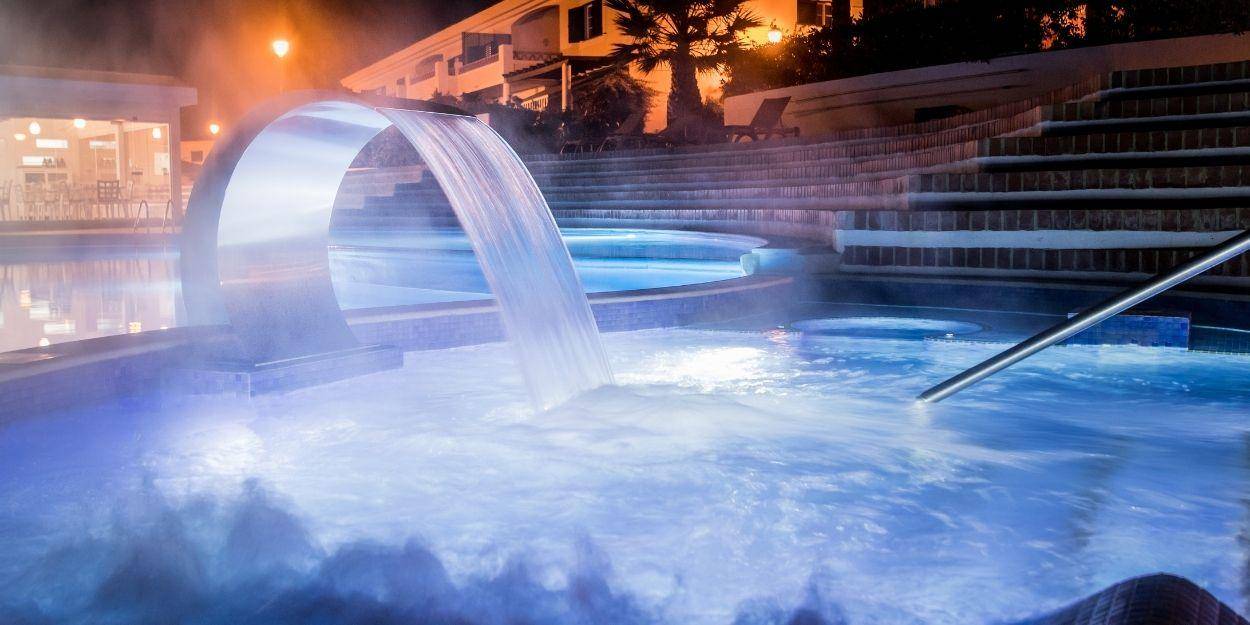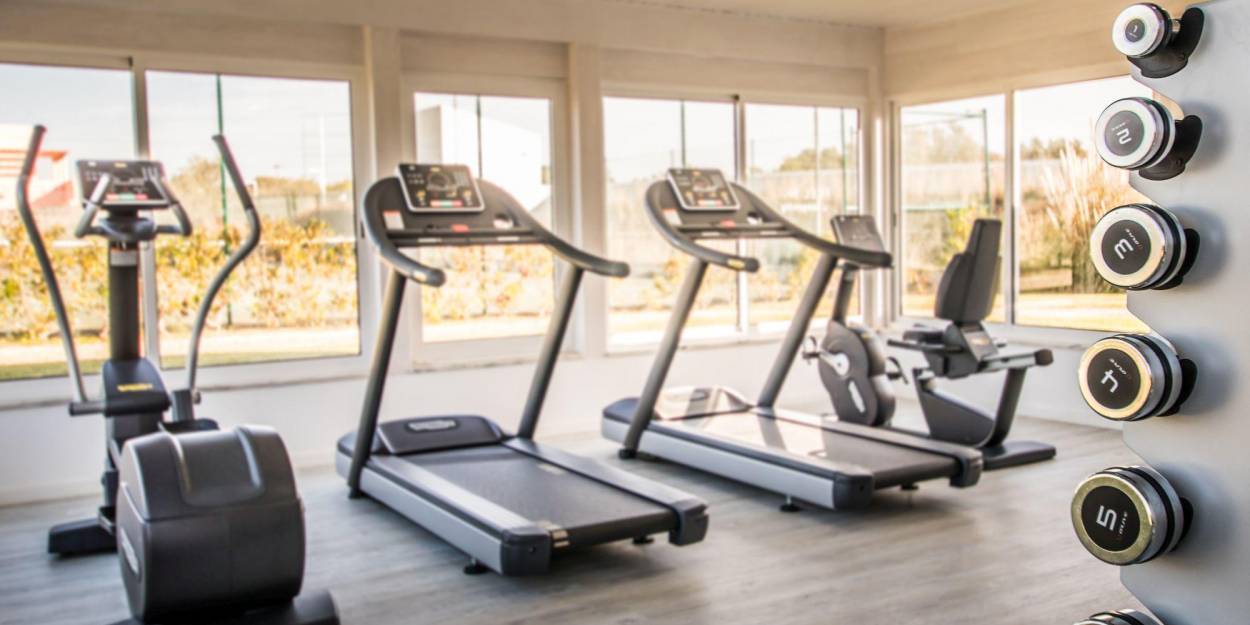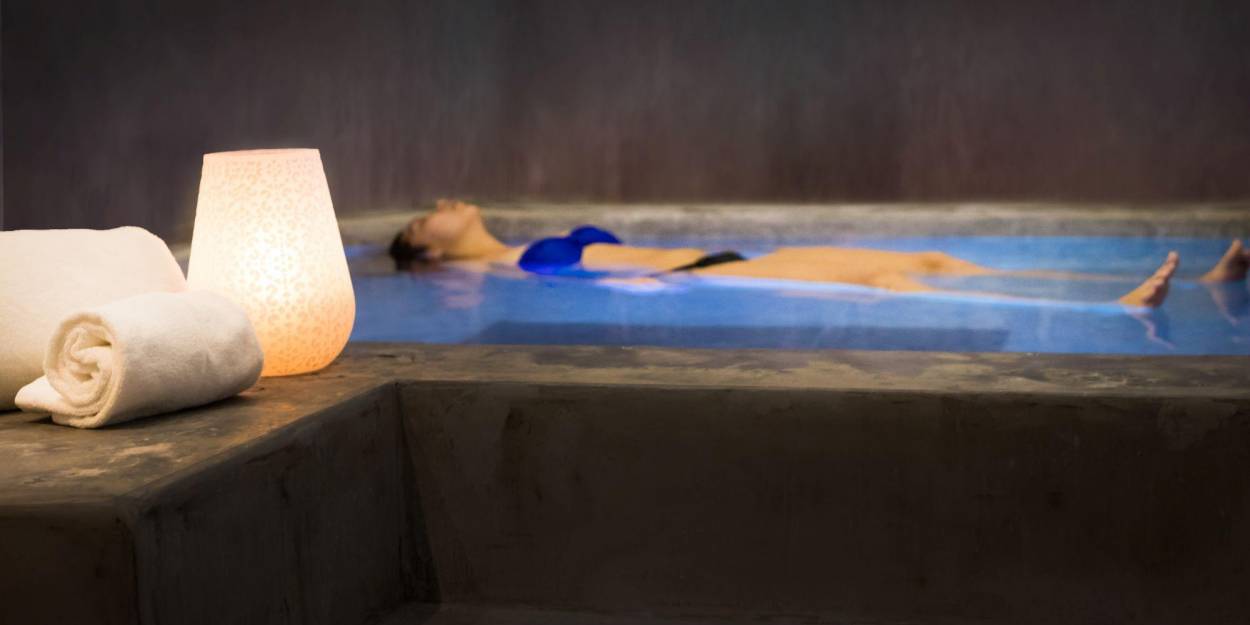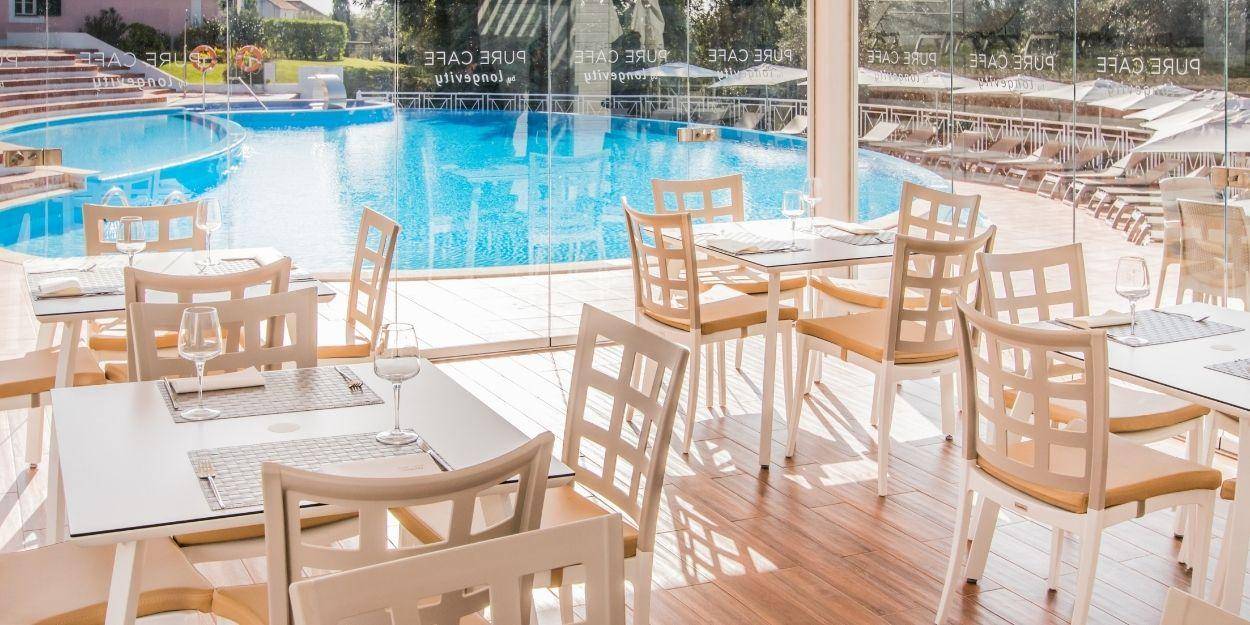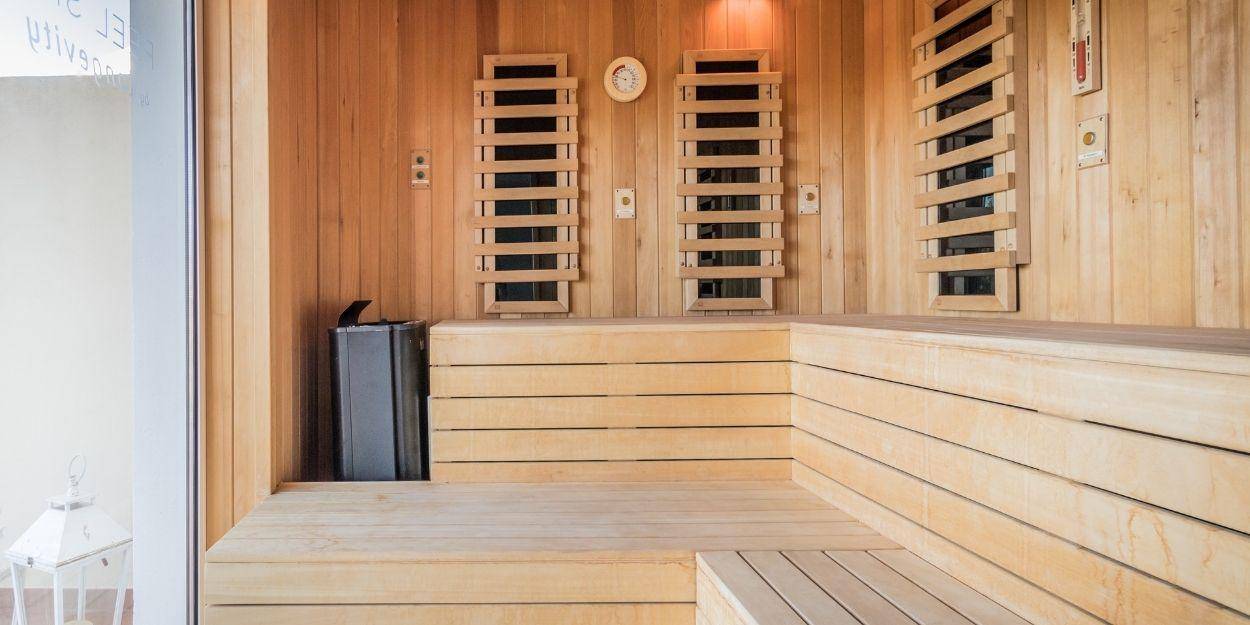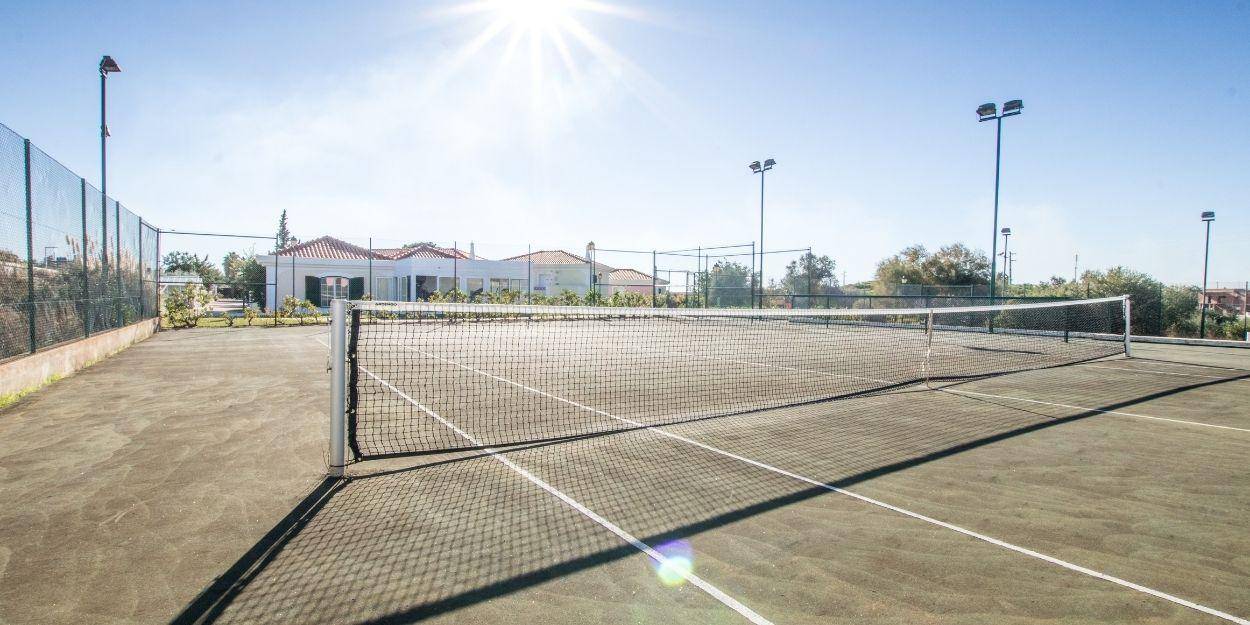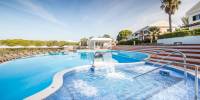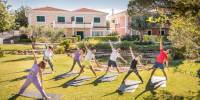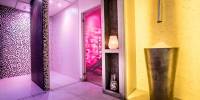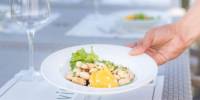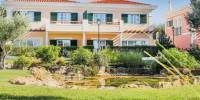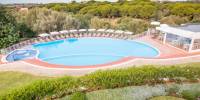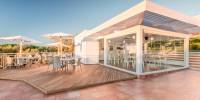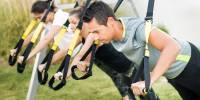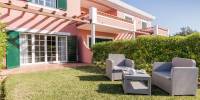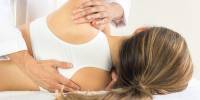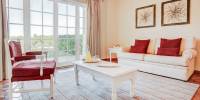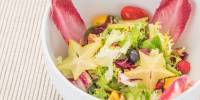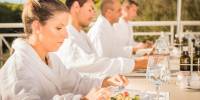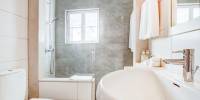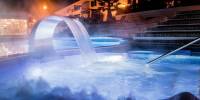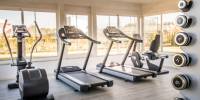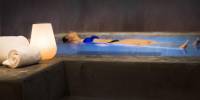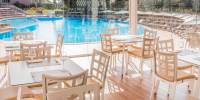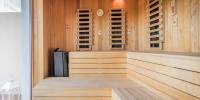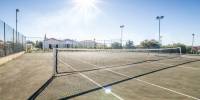 Overview
Longevity Cegonha Country Club is located in the upmarket 'golden triangle' of the Algarve, surrounded by lush greenery so has a peaceful and relaxing ambiance. It's a spacious, low-rise hotel with an easy, Portuguese charm. The retreat is renowned for its effective detox programmes which are based on juicing and liquid diets but it's also the place to come if you are into your fitness or want to kick-start an exercise regime. Add in holistic spa treatments, yoga and sunny days for most of the year. Cegonha is a perfect short – haul destination to de-stress, detox or improve your fitness.
When to go
The Algarve is generally mild all year round. The hottest months are June to September.
What we love
That there is a free shuttle service to the marina at Vilamoura and the beautiful beaches
Yoga classes with Vera where she focuses on yoga philosophy, meditation, yoga nidra and pranayama
The weekly workshops with different topics such as juice and water detox or crystal energy healing.
Who should go
Single travellers are well looked after and can meet other guests
Those who want to keep themselves busy with lots of fitness activities
If you want to be in small, sociable environment - there's only 32 rooms so you're bound to bump into the same people.
Offers
Min stay 3 nights - Spa credit voucher worth €50 per person
Min stay 5 nights - Spa credit voucher worth €75 per person
Min stay 7 nights - Spa credit voucher worth €100 per person
For returning guests: above benefits + free room upgrade to 1 bed apartment (subject to availability at time of arrival)
** Spa credit voucher requires pre-booking of the treatments before the arrival in order to guarantee availability and is only applicable for bookings including a pre-purchased spa package.
This hotel is not fully available from 01/11/2021 until 01/01/2022. Please
email
or call us on +44 (0)20 3735 7555 to find our more details about availability.
Bed & Breakfast Stay
Just the hotel, no programmes
Room price
Nights
Price per night
Package pp
Total
£92
1
£92
+
N/A
= £92 for 2 adults
Exclusive Wellbeing Booster
Minimum 3 nights stay. Our signature wellbeing booster programme promises to relax your body and soothe your soul. Enjoy 3 spa treatments, join any group activities or simply relax in their detox and wet circuit area.
Room price
Nights
Price per night
Programme price pp
Total
£276
3
£92
+
£196
= £668 for 2 adults
Exclusive Flexible Fitness
Our signature flexible fitness programme gives you a choice of one daily private fitness activity for 5 day. Each class is 55 minutes long and you can mix and match the way you like. Increase your overall fitness, try something new or simply have fun! Minimum stay is 5 nights.
Room price
Nights
Price per night
Programme price pp
Total
£460
5
£92
+
£381
= £1,222 for 2 adults
Wellness
The 'Feel SPA by Longevity' focuses on detoxification, relaxation and fitness.
The spa offers a range holistic massages. T
here is a complimentary "Longevity Vitality Plan" so you can stay active and healthy with a daily schedule of group activities aimed at boosting both mind and body. Plan is changing weekly but you can expect various sports, yoga and meditation classes as well as group hikes throughout the week.
Facilities include outdoor swimming pool, jet pool, 3 treatment rooms, flotation chamber. There is also detox & relax wet area circuit consisting of infra-red sauna, steam room, salt room, ice fountain and a sensational shower tunnel experience. These are all included in your stay and you can use facilities and classes as much or as little as you like and create your perfect wellness break!
If you fancy a little detox you can book on their detox packages. These programmes consists of wellness breakfast and unlimited meal plan of liquid diet (water, teas, shakes and juices) and free refills of soups & salads for lunch and dinner. Please note that this detox programme is not supervised and there is no nutritionist in - house.
** Please note that due to Covid 19, spa menu is reduced for 2021 season **
Example treatments at Longevity Cegonha Country Club
Anti-aging facial
Sports massage
Pure & detox body treatment
Honey, fig & carob body scrub
Relax massage
Localised massage
Activities
Activities available at resort
Cookery workshops
Bike tour once a week (book in advance)
Visit to local markets once a week (book in advance)
Swimming
---
Activities available at the surrounding area
The beautiful beaches in the Algarve
Head into Vilamoura to soak up the culture
Try your hand at one of the many golf courses in the Algarve
Boat tours
Typical Group Classes
Yoga
Pilates
Stretching
Meditation
Core training
Tone & fit
Fitball
Walks
Sample Weekly Class Schedule
Please note - Classes are subject to change and seasonal adjustments
---
Rooms
This small retreat has only 32 bedrooms and suites, set over 3 buildings. Each room has a private terrace or garden patio with outdoor furniture so that you can take in the lovely views.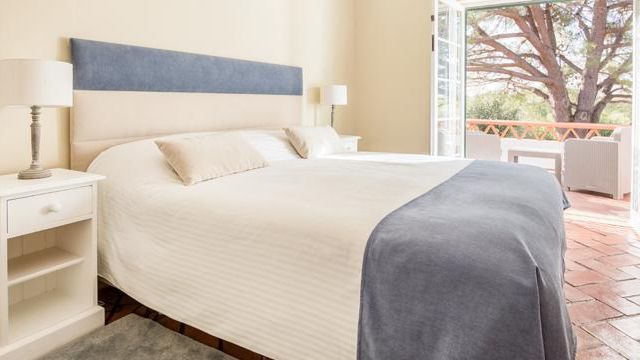 Classic
The Classic Rooms are 40 m2 and they are located on the first floor. They have a private balcony overlooking the gardens.
They have either a king-size or twin beds and a small kitchen.
The en-suite has a bath with overhead shower.
Facilities include TV, complimentary Wi-Fi, air conditioning, safe, telephone and organic toiletries.
PLEASE NOTE - THIS ROOM IS NOT AVAILABLE TO BOOK FROM 16 JULY to 31 AUGUST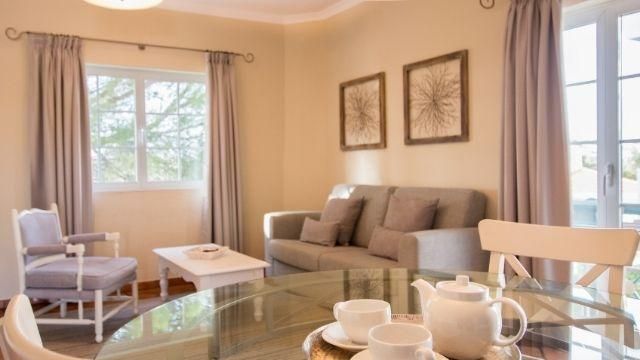 Suite
The Spa Suites are 70 m2 and they are located on the ground floor. They have patio doors leading to a garden patio.
They have either a king-size or twin beds and a small kitchen.

The en-suite has a bath with overhead shower.
Facilities include TV, complimentary Wi-Fi, air conditioning, safe, telephone and organic toiletries.
What's on the menu
The food is an important element of your stay with an emphasis on healthy and delicious cuisine. There's no buffet here. The restaurant (which caters well for vegetarians) serves salads, fish and meat dishes. Ingredients are locally sourced. Organic wine is available. If you are on a detox programme you will be served a detoxifying diet or shakes, juices and soups as well as detox infusions and supplements. Standard wellness full board consists of healthy breakfast, lunch and dinner plus morning and afternoon snack. If you fancy a little detox you can book on their detox packages. These programmes consists of wellness breakfast and unlimited meal plan of liquid diet (water, teas, shakes and juices) and free refills of soups & salads for lunch and dinner.
Please note that restaurant is closed from 1 July to 31 August 2021.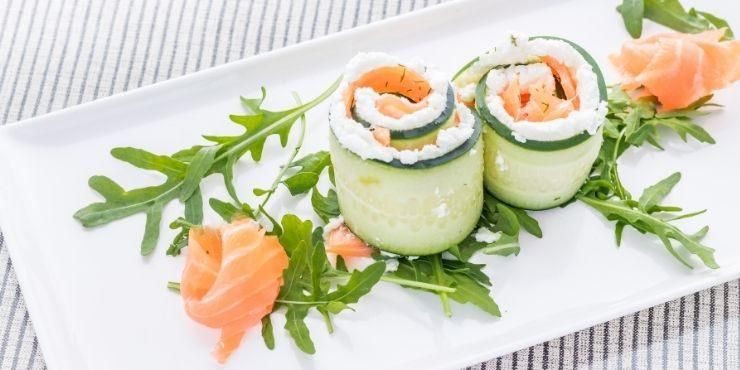 PURE Café by Longevity
The hotel's only restaurant is centrally located next to the pool. There is no sharing table but the restaurant serves as a social / community area.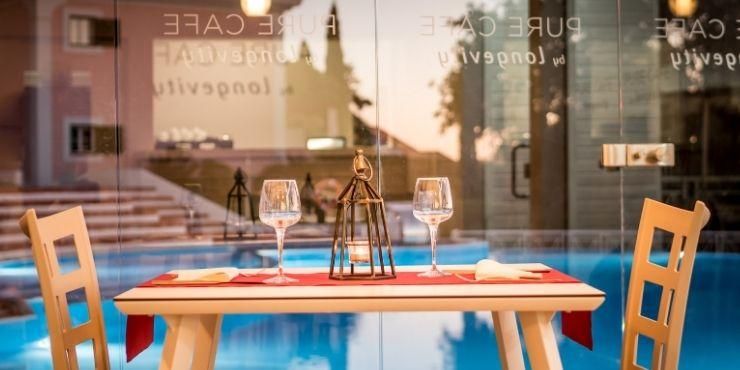 Service at PURE Café in 2021
PURE Café will be open daily until 6pm only serving breakfast, morning snack, lunch and afternoon snacks between March - June & Sept - October. Dinner can be taken in your room. Cafe is closed in July and August.
Location
The hotel is located on the door step of the Vilamoura National park and away from all bustle and bustle of the busier areas of the Algarve. Buzzing Vilamoura marina and beaches are nearby (a free shuttle bus is in operation). There are lots of activities in the area including golf, walking and biking trails. The hotel's activity schedule also includes a weekly trip to visit Loule market.
Nearest airport
The transfer time from Faro airport is approximately 30 minutes by car. There are frequent flights to Faro all year round. The flight time is approximately 3 hours from London.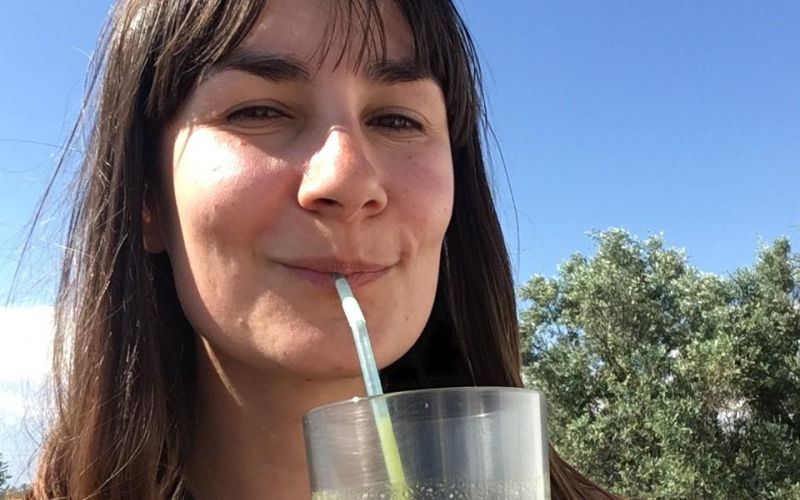 Our Travel Review of Longevity Cegonha in Portugal
Read inside track on Dominika's visit to Longevity Cegonha in Portugal
Families, Children & Infants
Minimum age to stay is 16 years old apart from July & August when younger guests are allowed to stay. There is no kids club. Access to gym, relax & detox area and group fitness classes is only allowed from 16 years of age.


Reviews
I was here on a 5 day wellness package to improve my general health and to relax. The hotel is in a lovely quiet location close to nature walks and away from distractions and temptations for guests on a calorie restriction. The spa has a comprehensive range of treatments and facilities. Spa staff are lovely and clearly know what they are doing. The rooms are generously sized; rather spartan and bare but very clean, comfortable bed and everything one needs is there. In need of modernising. The gym and fitness room is very well equipped and the PT and yoga instructor are both excellent. The cafe is well run and the staff are great. The food is fresh, colourful, beautifully presented, nutritious and excellent. This is let down badly by the lack of communication somewhere between the nutritional advisor and the kitchen. Neither the guest nor the kitchen seem clear what food one is supposed to have on one's program. There should be a written food program for each guest on the arrival day. Any health/nutrition assessment should be on arrival day even if that's a Sunday or only receive guests on a day the assessment can be done. The gardens are immaculate and pretty. The pool is beautiful although I could not use it as the water was freezing cold. Great for summer no doubt. There's no lounge where guests can relax and chat. It would be easy to fix as there's plenty of room to do this. There is no emphasis on exercise for those on juice or wellness packages. Very few classes on offer. This needs to improve and be encouraged. There's no co-ordination of activities and treatments so these regularly clash, meaning guests can't do both and with so few activities there are days when you can do very little. This is so easy to resolve with better planning. There's no entertainment or anywhere near by that's open at this time of year so expect quiet, early nights. This suited me. There is a notable absence of direction and leadership. no management or Director person appeared during my 5 night stay. I would suggest this is the key reason for the lack of communication and coordination and the sense of a 'rudderless' team. The flotation tank, part of the jacuzzi, the IR feature in the sauna and the salt room did not work. This is at the start of the season! During one treatment at the spa the water supply went off (no ones fault). The treatment could not be completed but I was offered no alternative or discount. That was an opportunity missed to make me feel I was getting good value for money. I arrived on Sunday afternoon ; nothing at all happening at the hotel; I left Friday morning. So in reality my 5 day programme was 4 days. This has left me feeling that the program is rather over priced. I would suggest the hotel itself is more 3 star than 4. Overall I had a very relaxing stay with great food and spa. i will shop around before re-booking a wellness retreat.
Anonymous
Nice large apartments, some very nice staff and the fresh food was delicious. However, there were very few guests there and there seemed to be some disorganisation at reception. No one understood what food options there were if you were not on a liquid diet. The staff seemed ruled by the strong personality nutritionist and were afraid of her ,which we all felt. Spa Treatments were scheduled at the same time as exercise classes and when we queried it we were told that the spa was fully booked. Priority should be given to guests staying there paying for a wellness programme , not to external bookings. The final straw on the last day was that i was not allowed to stay in my room until my taxi came in the late afternoon (the place was empty and not high season) but others were allowed to. As they had complained to their UK travel agency This caused problems and meant I left earlier than I intended and sat at the airport for hours . There are better places to go for this money and I would not return. Neither would the few guests that were there
Anonymous
We arrived only a couple of weeks after the resort opened for the season and so there were a few teething troubles such as the jacuzzi not working, staff still learning etc. However this didn't diminish from the overall enjoyment or success of the stay. The staff were very friendly and accomodating, the programme of pilates, yoga, etc. was delivered professionally and with care as were the massages. Accomodation was very spacious and comfortable. We felt very confident in the nutrition within the juicing diet and the programme achieved its objective in weight loss and detox. Restaurant food for outside the diet was limited but nutritious except for our final weekend where we felt that we were served tiny portions of leftover vegetables with a few rocket leaves and two slices of chicken. The weekend before we had had a very fresh and plentiful dish of chicken and salad.
Anonymous
Really good place. Small and friendly in great setting, rooms, food etc all excellent
Louis Manches
Fantastic hotel - the staff are very friendly, informative and do their utmost to ensure you have a comfortable stay. Special thanks go out to Pedro and Cristiano who advised on what to do and go and see in The Algarve during my stay, these experience helped me make the trip a memorable one. The spa treatments were great and also get a special mention.
Matt King
very lovely and peaceful, just what I needed. the team are all very helpful. The gym was more than enough for me and their was a good choice classes and of course the sauna, steam room and the Spa therapies. The food was cooked and served simply in the small restaurant by the pool. all very chilled. No noice, no loud music or loud guests.
Kim Miljus
First class. Definitely recommend a stay here. See my review on Facebook. Great staff, delicious healthy food and beautiful environment.
Jenine Hirst
I was looking for a short relaxing stay, not too expensive and not too far and got I wanted! Cegonha kept me busy with classes and activities. Room was nice with a fab terrace and views! I met some other ladies there and we became friends!!! How nice to meet others and we are still in touch!! We also took a free shuttle to Marina and had a lunch there one day. Highly recommend Cegonha to everyone, this place is social and vibrant!!
Anonymous
---
Why Wellbeing Escapes?