Gozo (Malta)
Malta is a hidden gem and largely under the radar of those looking for a European spa break. We think that it's time that its wellbeing star was on the rise and that you discovered it. In particular, Gozo is a rugged haven of tranquillity with fantastic walks, biking trails and uplifting scenery. Our hotel there (Kempinski San Lawrenz) offers authentic Ayurveda treatments and has been recognised as one of the best Ayurvedic destinations outside of India. You can follow a personalised programme aimed at balancing mind, body and soul and the results can be truly transformative. It also offers holistic spa treatments as well as restorative yoga, Pilates and fitness options so it's a good choice if you want to unwind yet have activities to hand. So go and discover somewhere new on a wellbeing holiday that will put some pep back in your step.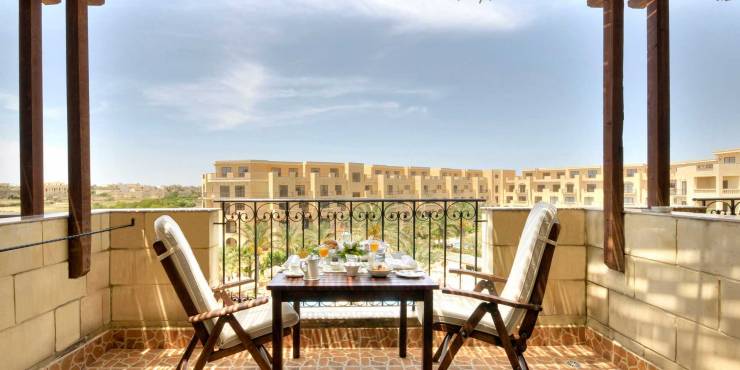 Kempinski San Lawrenz is located on the island of Gozo, a short ferry hop from Malta. This rugged little island is covered in lush vegetation with dramatic cliffs. The resort is situated in a valley on the West of the island, near the village of San Lawrenz. Set amidst 30,000 sqm of semi-tropical gardens, this five star hideaway provides the highest levels of service and comfort for travellers seeking privacy and recreation. It's close to the coast and beaches which are easily accessible. Kempinski San Lawrenz is recognised as one of the most authentic Ayurvedic retreats in Europe with its spa staff trained in the birthplace of Ayuvreda, Kerala.
San Lawrenz, Gozo, Gozo (Malta)
Wellbeing Escapes Benefits
Single traveller discount on accommodation with pre-booked wellness package
Stay 7 and pay for 6 nights only stay in double/twin room. Valid for stays until 31 March 19
Free upgrade for double occupancy rooms. Valid for stays between 01 May - 31 October 19

20% discount on accommodation in double/twin room if booked 90 days in advance. Valid for stays between 01 May - 31 October 19
Offers are not combinable
Not found what you were looking for? Please call +44 (0)20 3735 7555 for more info!