How to Take Your Holiday Home Using the Power of Scent
Nothing feels quite as good as escaping the stresses of daily life and adventuring to one of our Wellbeing Escapes retreats, exploring a beautiful location and taking some time out for yourself. So I think we can all agree, leaving a Wellbeing Escapes retreat and being faced with busy days at work, long to-do lists and everything else that comes with day to day living can be disheartening. After filling your days with things that you love… yoga, spa treatments, meditation, gorgeous food and fitness, it can be quite a shock to the system going home. What's more, at Wellbeing Escapes, many of the retreats have a strong focus on detoxing, reflecting and rehabilitating you physically and mentally. The big question is, how can you continue these positive changes and maintain your relaxed state of mind when you get home? The answer you have been looking for is aromatherapy.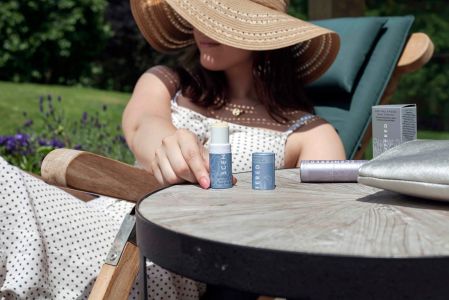 What is aromatherapy?
Aromatherapy has been around for hundreds of years. It is the practice of either burning or diffusing essential oils, thereby releasing a steady stream of their beautifully scented aroma into the air. Inhaling the aroma released by the powerful essential oils can aid the body, mind and soul in so many ways. Each individual essential oil comes with its own benefits, and by blending a combination of essential oils together you can create beautiful combinations that affect the mind and body in different ways. For example, Lavender and Chamomile essential oils are calming and sedative, citrus essential oils like Lemon and Mandarin are invigorating and uplifting, whereas Oud and Frankincense enhances the clarity of mind and visualisation. Whilst essential oils are known to have particular benefits and effect moods in different ways, it is more important to find a combination of scents that you love the most. Whilst one person might prefer the citrusy scents in Scentered's Happy Balm, another person might prefer the exotic smell of Scentered's Escape Balm. Finding the perfect scent for your next holiday is half the fun!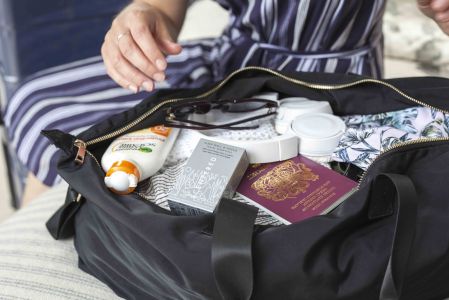 How to create a scent association
Inhaling the aroma of essential oils not only allows you to benefit from its powerful effects, but aromatherapy can also be used for scent association. But what is scent association? Have you ever caught a whiff of cinnamon, an open fireplace or gingerbread and thought 'this smells like Christmas' and you are suddenly transported to last years memories? Well, that is scent association. The mind has a powerful ability to use scent as a trigger point that can release long lost memories and feelings from the last time you inhaled that aroma. This is something that can be harnessed and used on your next Wellbeing Escapes holiday.
At Scentered they have created easy-to-use Scentered's Aromatherapy Balms which allows you to apply your favourite combination of essential oils onto your pulse points. Whilst you are practising your beachfront yoga in Spain, exploring the English countryside or meditating in Thailand you will be releasing a steady stream of aroma as your skin warms the oils. Whilst you are feeling your most content and relaxed on your retreat, your brain will be associating that scent with positive feelings and happy memories. What's more, is they are non-spill travel-friendly! Just pop your favourite balms into your carry on, so you can start your holiday early and apply as needed throughout your stay.
To strengthen this connection even more, once you return to your accommodation for the night, you can light one of Scentered's corresponding Travel Aromatherapy Candles. As you get ready for your evening dinner or read your favourite book before bed, you will be inhaling the relaxing aromas of your favourite essential oils, making sure your holiday really is a sanctuary for all your senses.
How to benefit from scent association when you're home
When you get back from your Wellbeing Escapes retreat, you may be experiencing holiday blues. You could be sat at your work desk dreaming of the Italian lakes (Lefay Resort & SPA Lago di Garda) or the bright blue Moroccan sea (Paradis Plage) you have just had to peel yourself away from. Or, you might just be feeling overwhelmed by the stresses of daily life. This is when you can re-apply your Scentered Aromatherapy Balm, or light your Scentered Aromatherapy Candle and you will be flooded with the warm memories and happy feelings you experienced on your getaway.
If you need some inspiration for your wellbeing holiday, contact our specialist team on 0203735 7555, drop us a message to info@wellbeingescapes.com or browse our holiday types online.
Why Wellbeing Escapes?