Malaga, Spain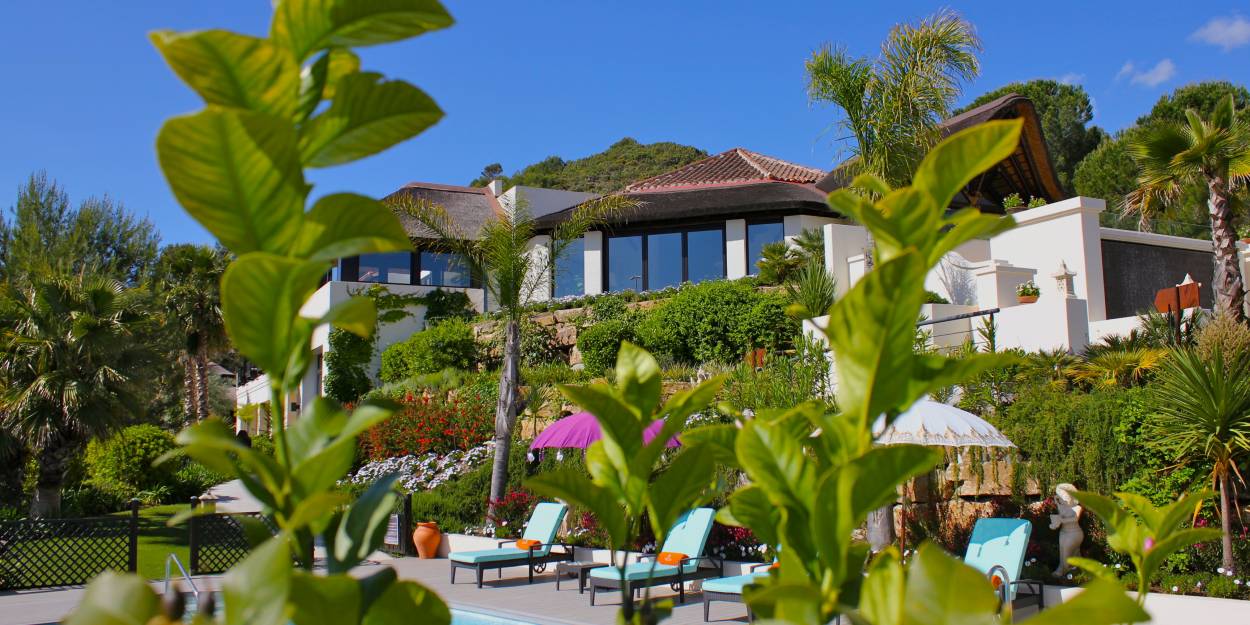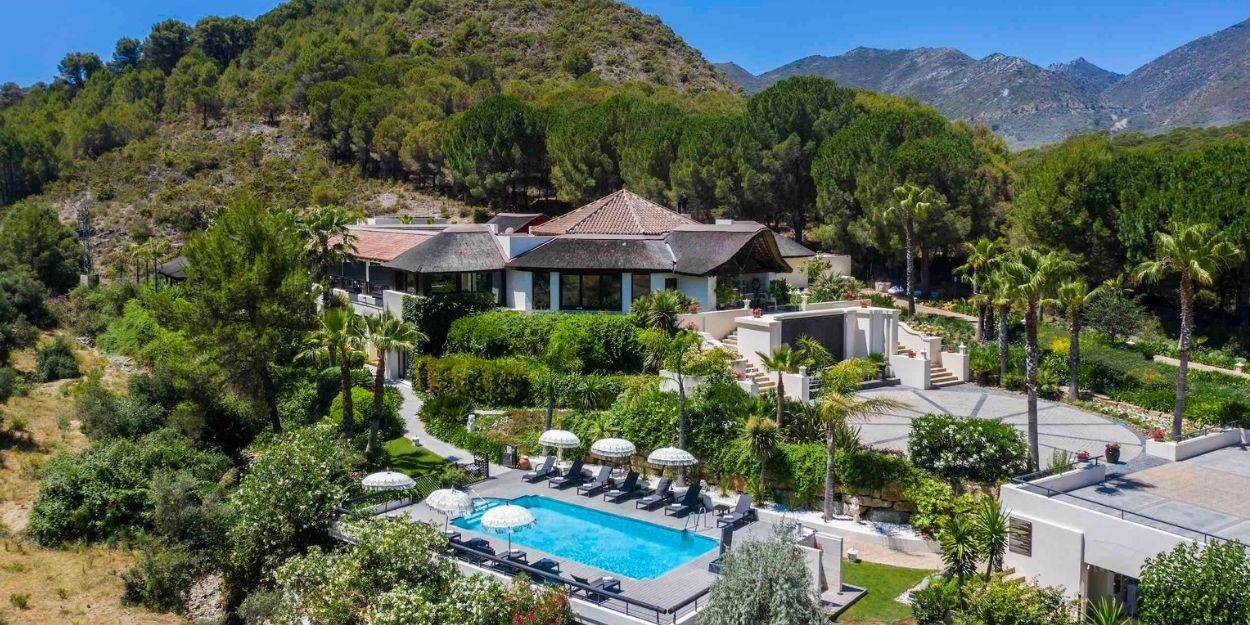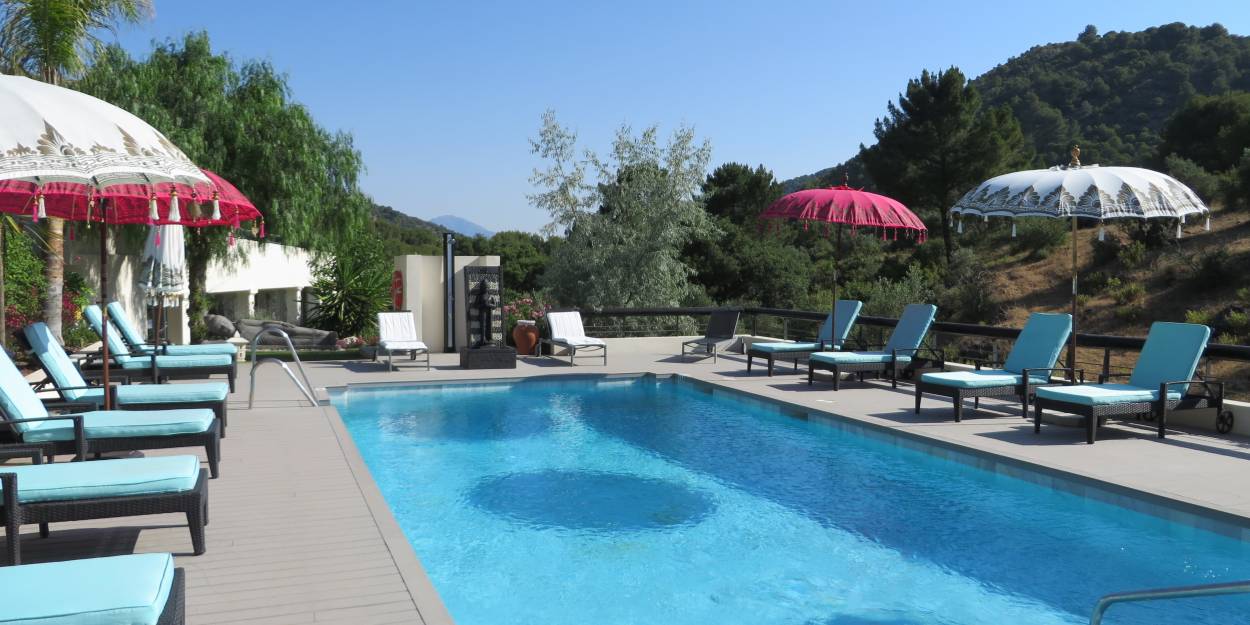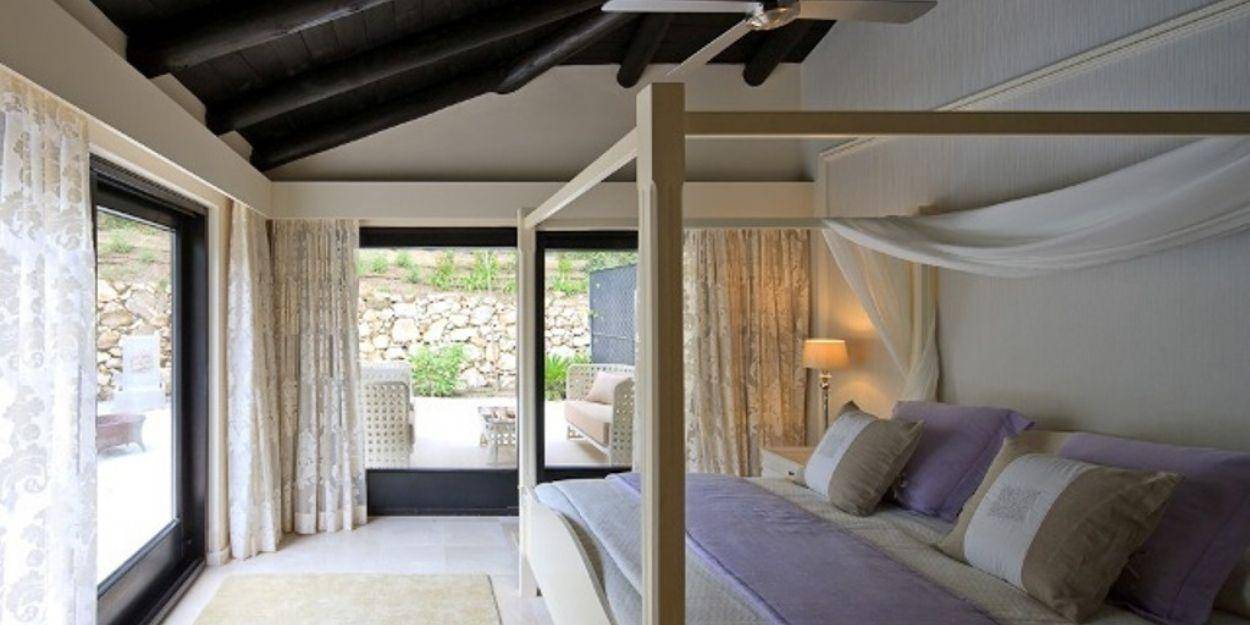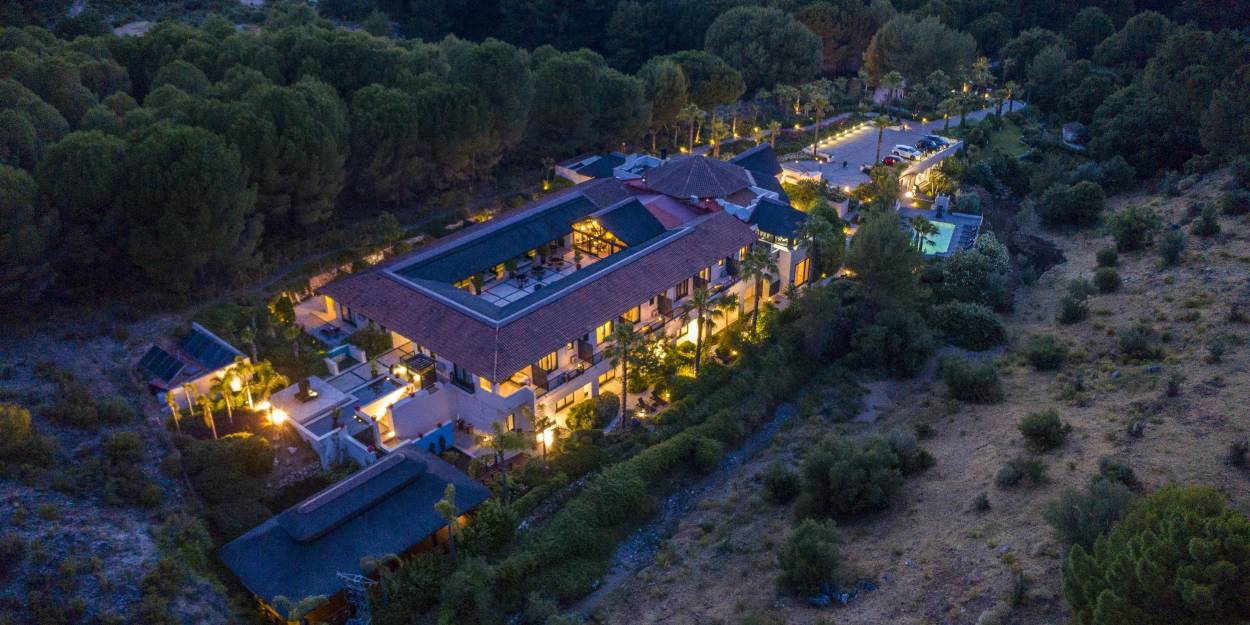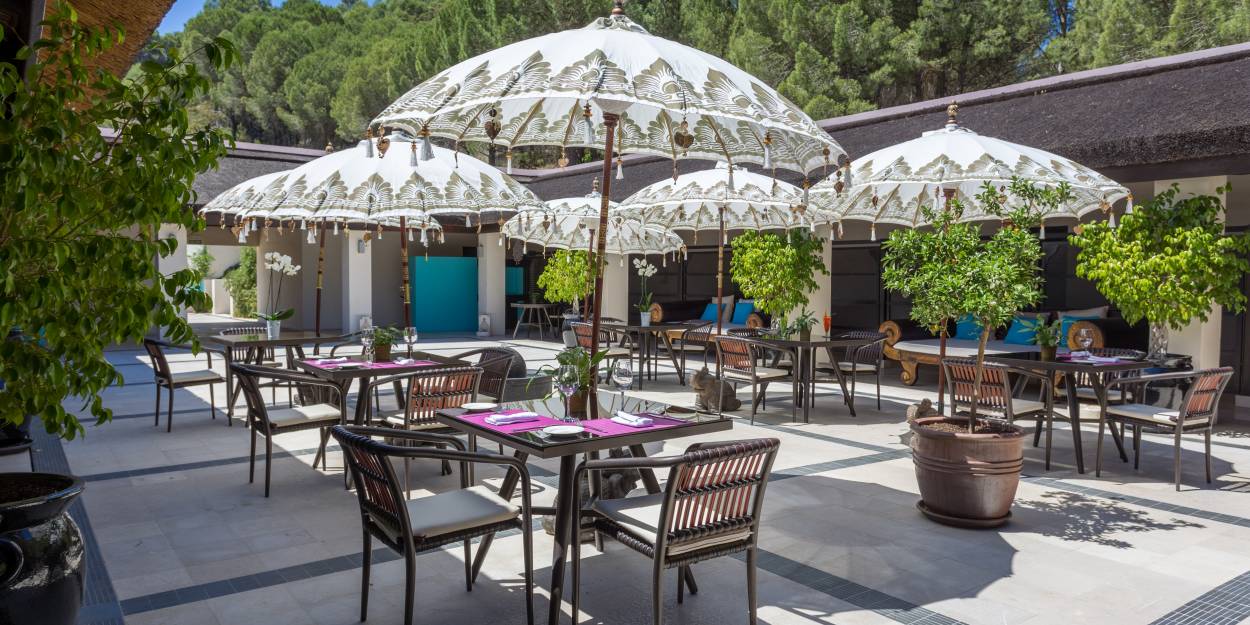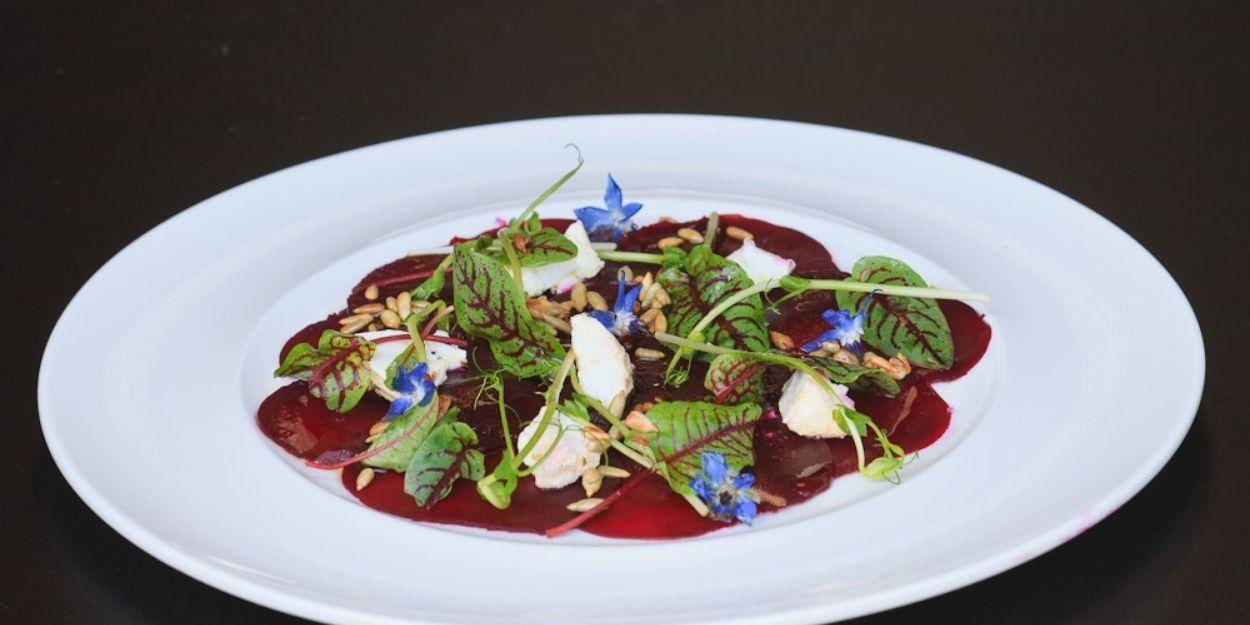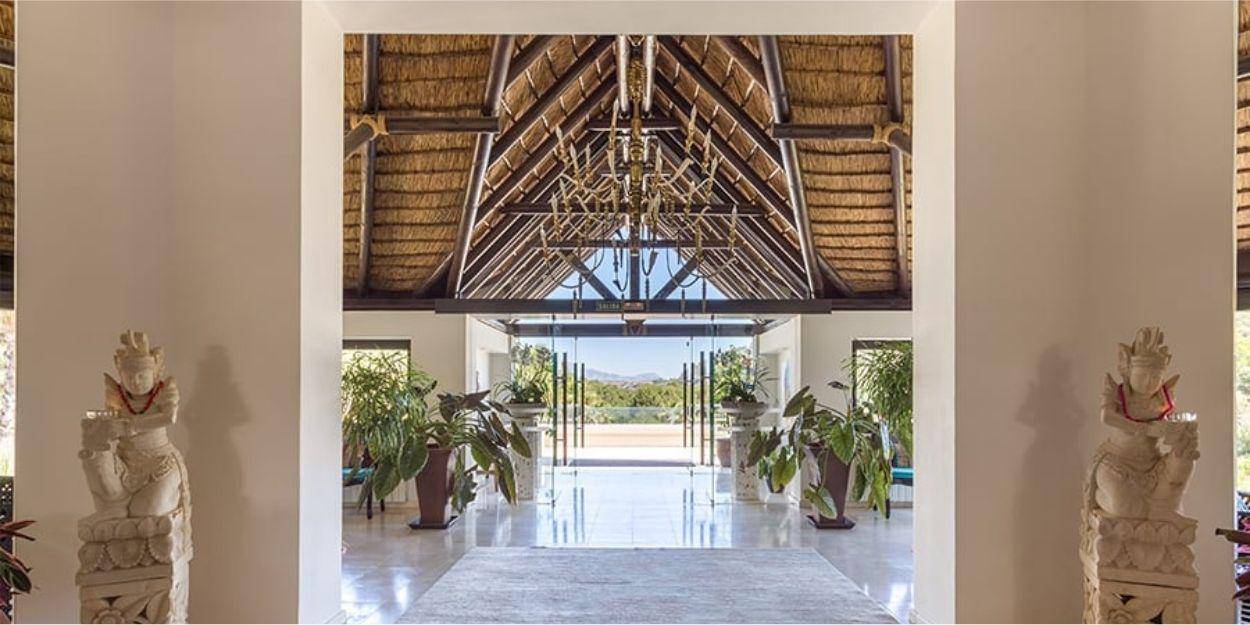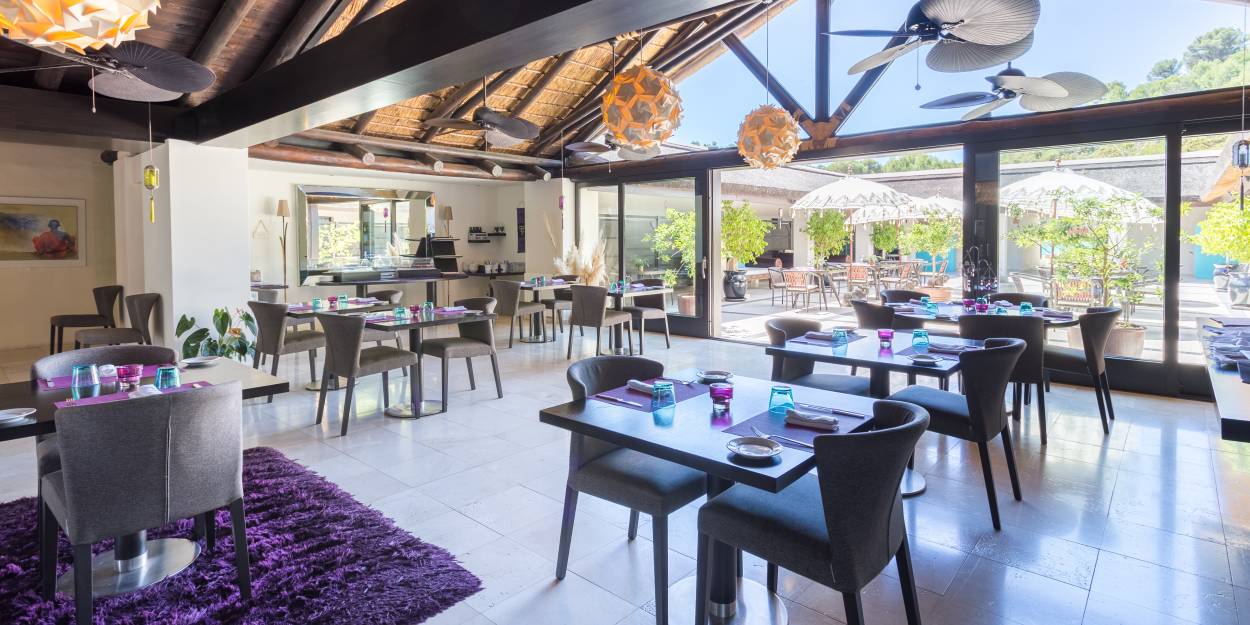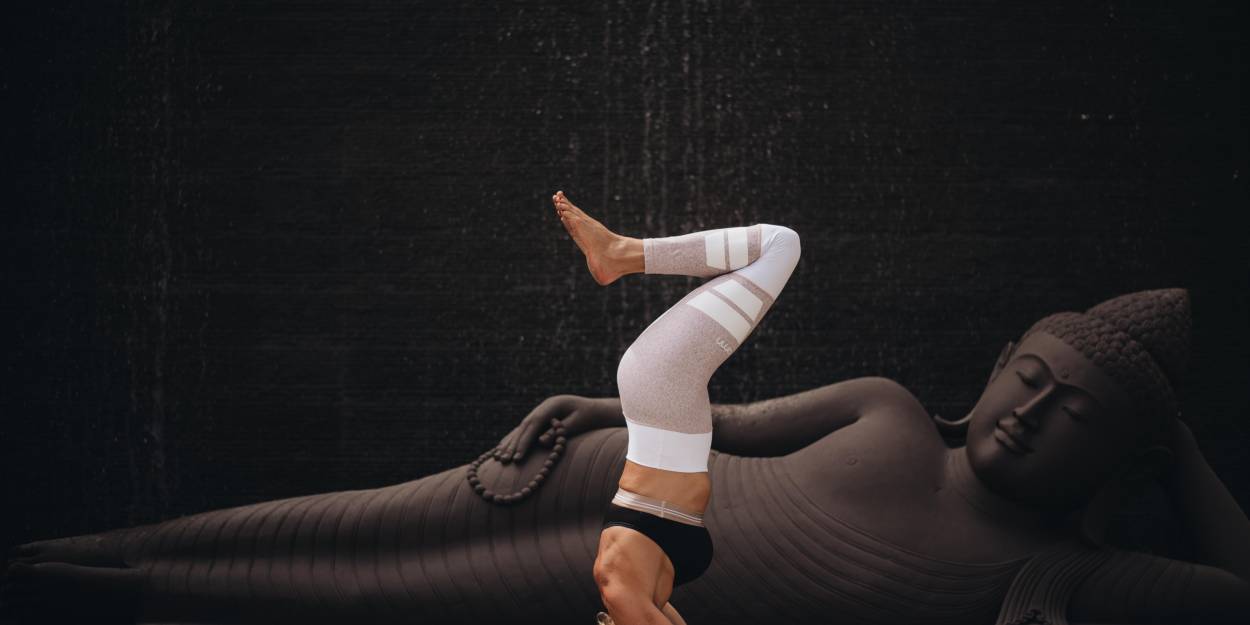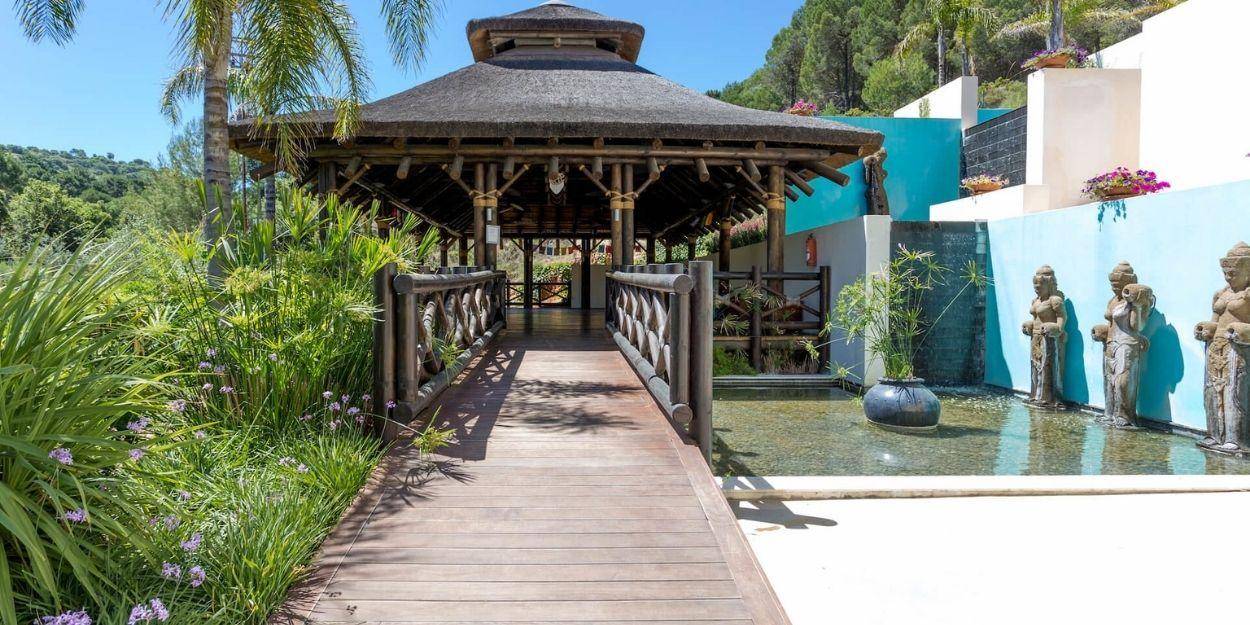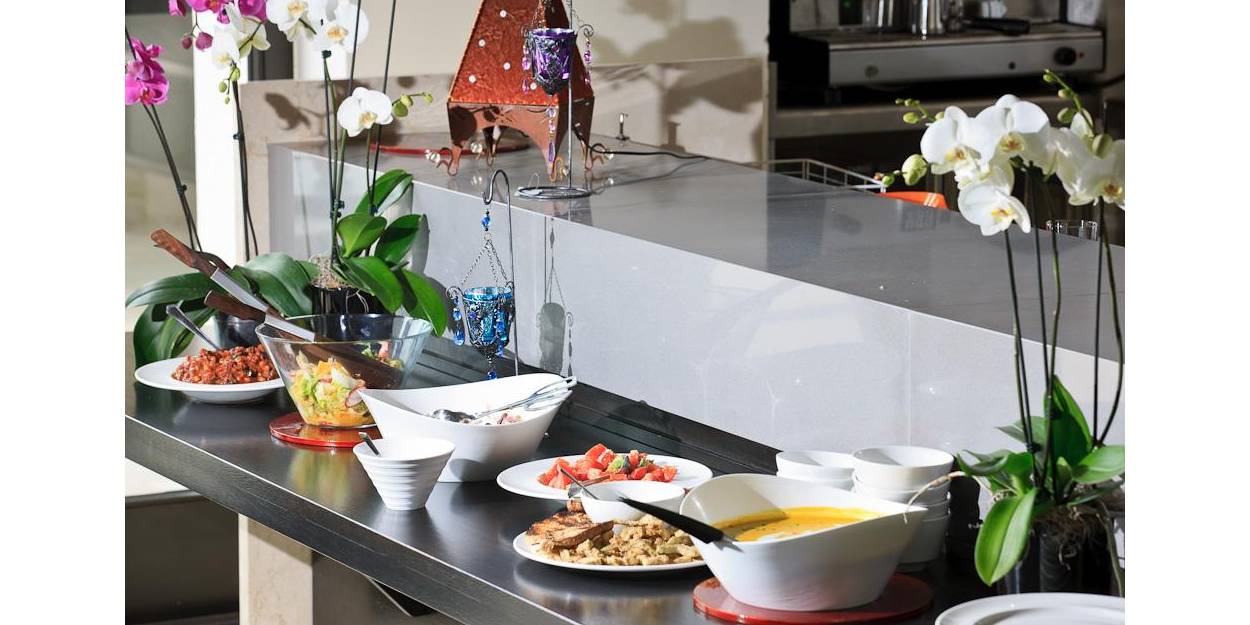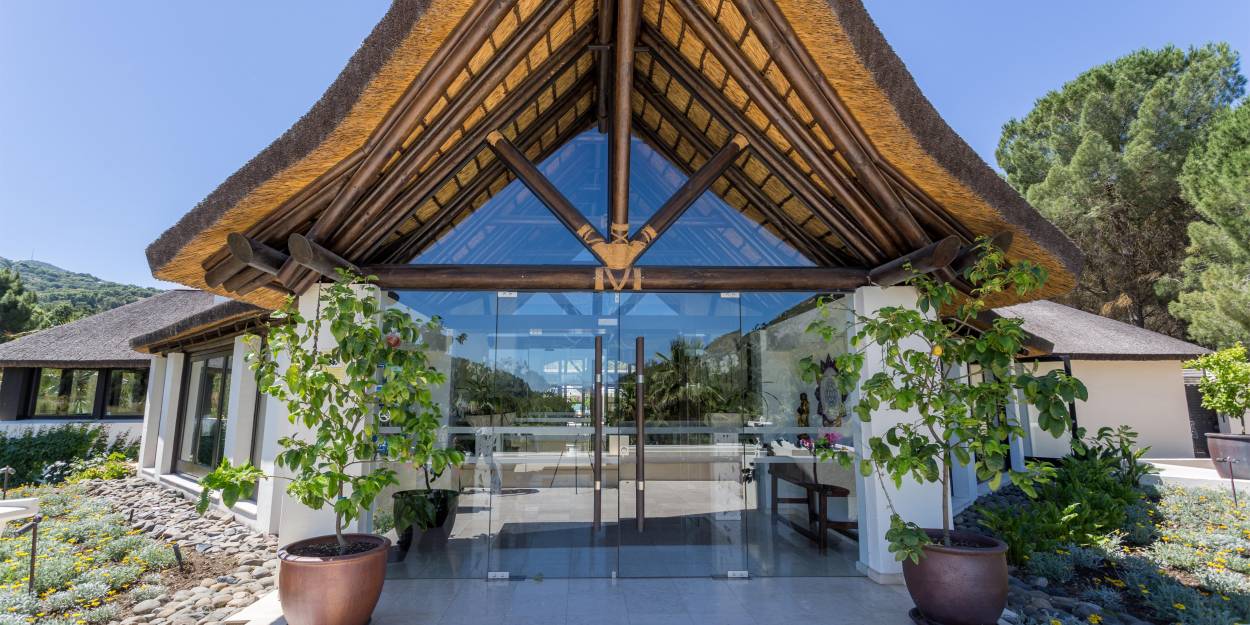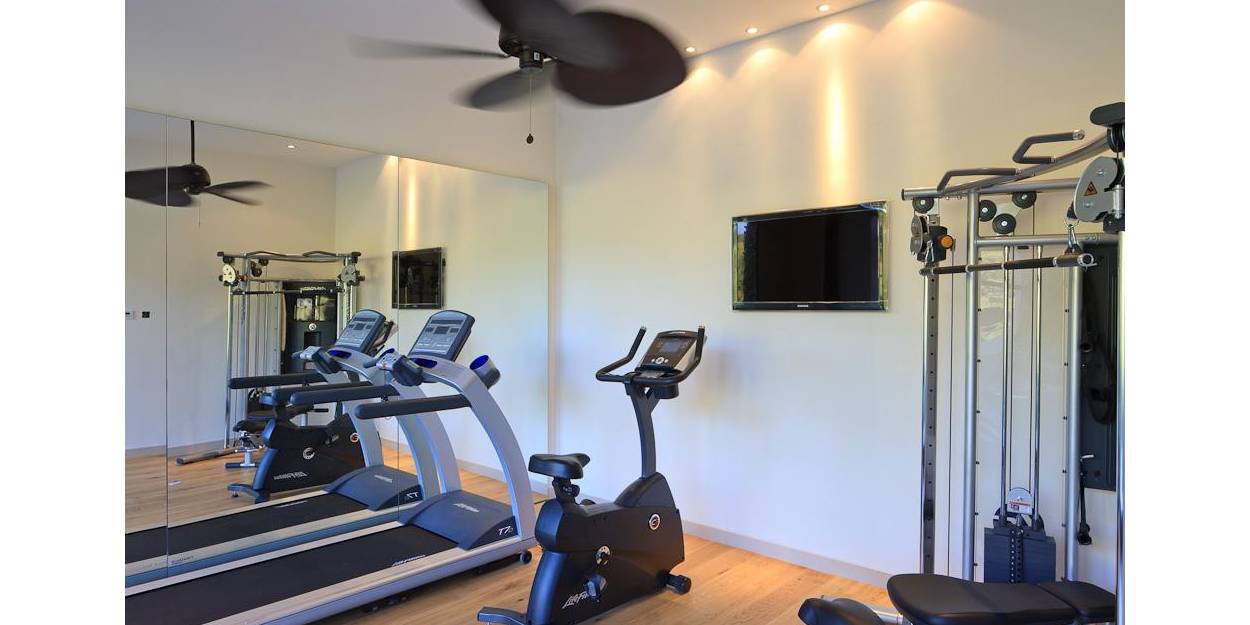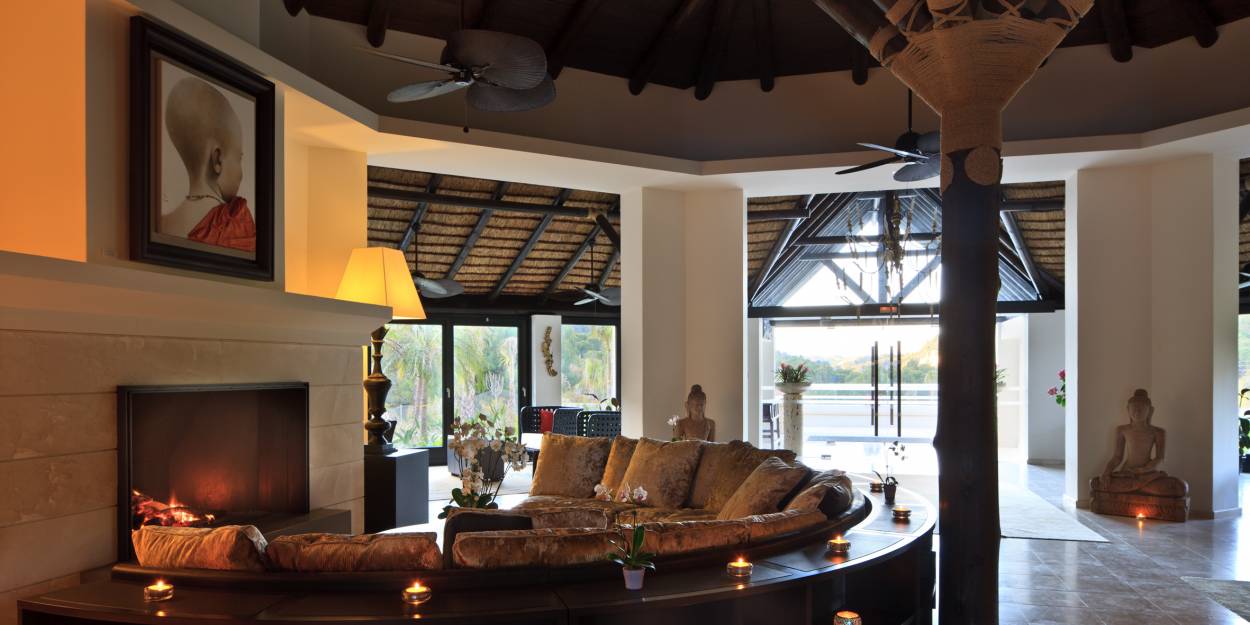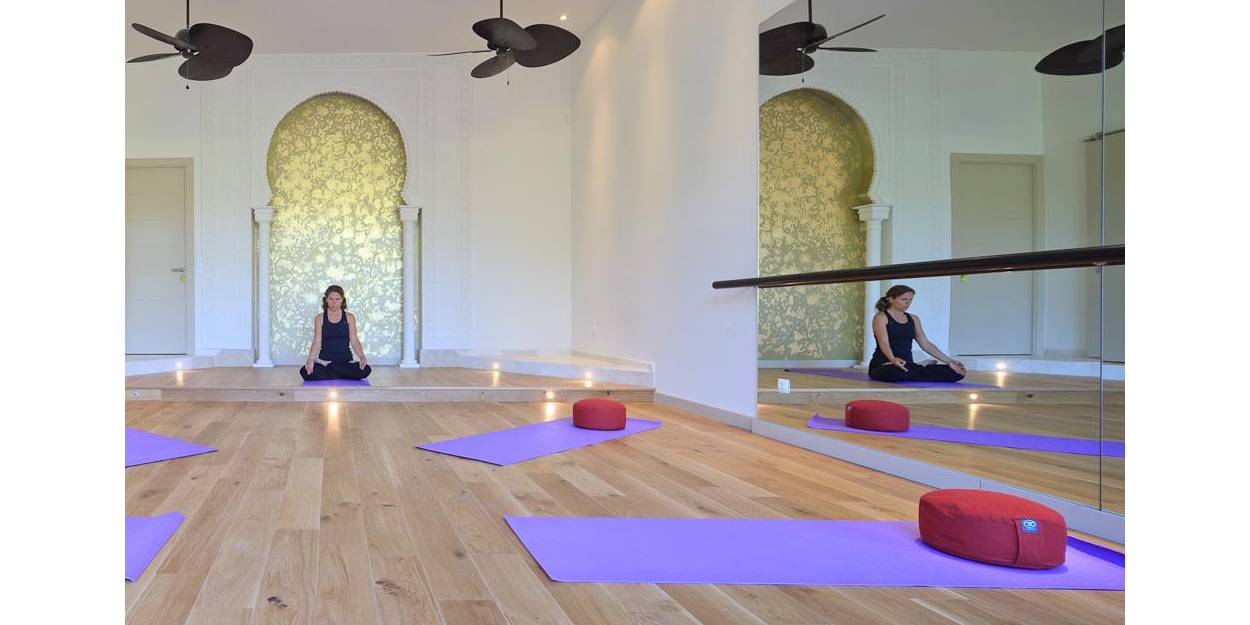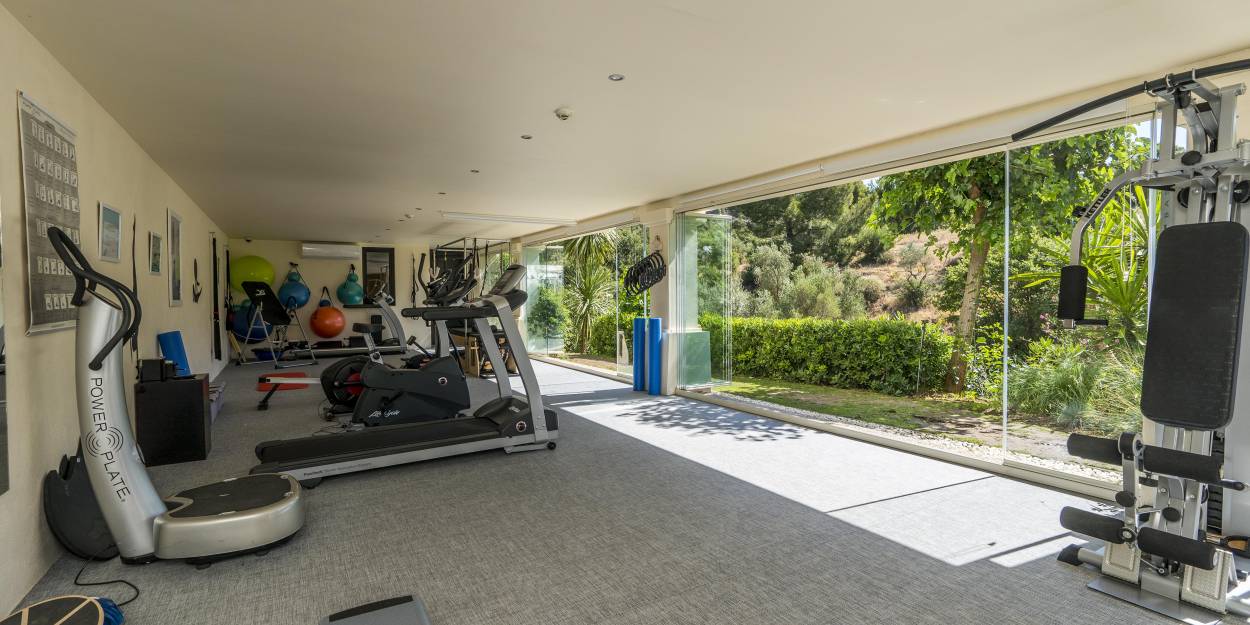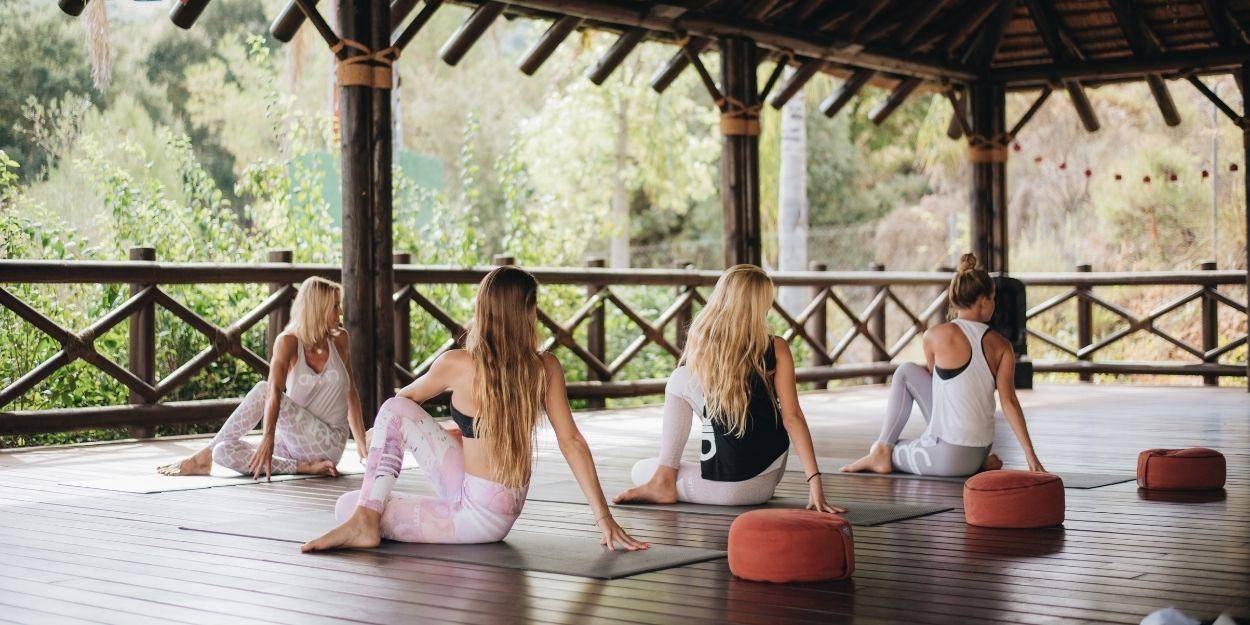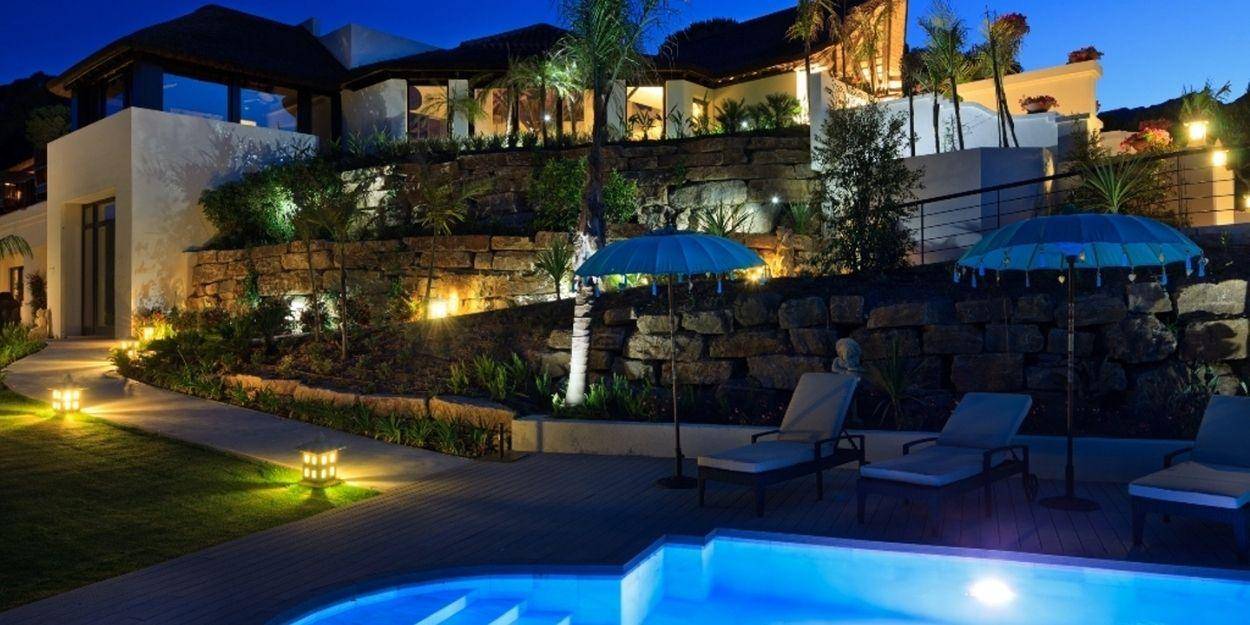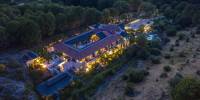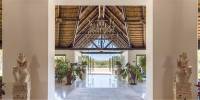 Overview
Shanti-Som, in Sierra de Las Nieves Nature Park near Marbella, is an intimate and tranquil Asian-style retreat. It has been carefully constructed, respecting and incorporating local materials as well as following the guidelines of Feng-Shui. With gardens full of waterfalls, streams and fountains, and a stunning mountain backdrop it's a great place to do some yoga, relax and soak up the sun. The Shanti-Som philosophy draws on the ancient traditions and spa rituals of the East to create a nurturing space where you can reset your system. Mantra is ''to reward, encourage and educate, but never judge you."
When to go
Malaga enjoys wonderful sunny weather. The best time to visit is spring and autumn. It rarely gets cold and the winter months rarely go below 14 degrees.
What we love
Shanti-Som's charitable project Ashiana, which means 'safe haven' and actively supports other local charities, working in the community development in Marbella
Relax in the lounge with a healthy juice or herbal tea - complete with library, fireplace for cooler evenings and comfortable Balinese armchairs
There is no internet connection in the rooms so you can switch off completely. Wi-Fi is available near the reception and in the restaurant only.

Who should go
Solo travellers who would like to be in a more sociable and friendly environment and meet others
Those who are looking for a peaceful and serene place to unwind and de-stress
Yoga practitioners who are looking for a luxury but authentic retreat.

Offers
Save up to £280 for 5 night stay in June - August 22. Discount is included in price already.




Free airport return from Malaga OR free massage (60 min for single room and 30 min per person for double/twin room). Valid for min. 5 nights stay



Free 2 group yoga classes (with min. 5 nights' retreat)
For repeat clients: €80 spa voucher (only with pre-booked package) and a free room upgrade (if available at time of check-in)
Wellness
Retreat's spa area is small and intimate. Treatments available include salt scrubs, facials, body wraps, cocooning, manicures and massages. Pay a close attention to their healing therapies like Reiki or foot healing therapy if you are into new age and spirituality. Shanti Som has a little shop where you can buy skin care products, organic teas, organic chocolates, jewellery.
Facilities include outdoor pool, sauna, oriental steam room, treatment rooms, yoga shala, reformer Pilates machine and small gym.
Example treatments at Shanti-Som
Deep tissue massage
Shiatsu
Hot stone
Lymphatic drainage
Seaweed body wrap
Oriental foot therapy

Activities
Activities available at resort
---
Activities available at the surrounding area
Visit upmarket marina of Puerto Banus or have a beach day. Taxi to Marbella is about € 35 per way
Take your fitness to new heights with an excursion up Marbella's famous La Concha Mountain

Typical Group Classes
Yoga
Pilates

Meditation
Guided hike
Stretching
Fit Ball
Core workout
Circuit
* Some classes are free of charge but some are chargable.
Sample Weekly Class Schedule
Please note - Classes are subject to change and seasonal adjustments
---
Rooms
Small and boutique, Shanti-Som has only 14 bedrooms (12 Premium Rooms and 2 Junior Suites). The are all individually designed taking inspiration from Balinese culture. The rooms don't have numbers but unique names like Passion, Kindness or Knowledge.
Premium Room
The Premium Rooms are 25m2 and have either a king-size bed or can be converted into a twin room.
Each room is individually designed and comes with either a private terrace or balcony with views of the pine forests, gardens and mountains.
The are marble en-suite bathrooms, bathrobes, slippers and a hairdryer.
Facilities include air conditioning, flat screen TV, toiletries and a safe.
Junior Suite
There are 2 Junior Suites. They are 35m2 so are slightly bigger than the Premium Rooms.
Each room is individually designed and comes with either a private terrace or balcony with views of the pine forests, gardens and mountains.
The are marble en-suite bathrooms, bathrobes, slippers and a hairdryer.
Facilities include air conditioning, flat screen TV, toiletries and a safe.
What's on the menu
Food is prepared using fresh local and seasonal produce and inspired by flavours from around the world. Local meat, fish and poultry is available, as well as vegetarian and vegan cuisine. Wine and beer can be enjoyed too. Guests on a weight management programme will enjoy carefully tailored menus, designed specifically for their individual needs. The detox programme is a juice fasting with fresh juices, supplements and broths daily. Half board and full board is a set menu and you can choose between 2 starters and 2 main dishes. You can also choose between dessert, coffee or tea.
Samsara Restaurant
Unique Samsara restaurant is best described as Asian Fusion food with an array of delicious dishes aimed to promote healthier eating. Take advantage of optional sociable sharing table to meet others.
Location
Shanti Som is located 4 km from the town of Monda, nestled in the midst of nature surrounded by the Sierra de las Nieves Nature Park and Biosphere Reserve in Spain.
Nearest airport
The transfer time from Malaga airport is 1 hour by car. There are plenty of daily flights from most UK airports.
By car
There is also an express bus that stops just outside the airport's arrival hall and takes you straight to Marbella. The journey costs around € 6 one way and will take about 45 minutes. From Marbella a taxi to Shanti Som takes about 10 to 15 minutes and costs between €20 to € 25. On Sunday the taxi costs € 35.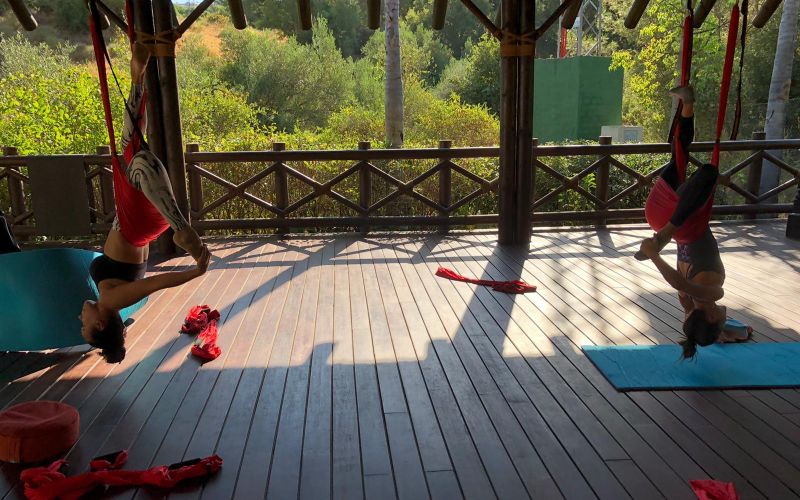 Our travel review of Shanti- Som in Spain
Read inside track on Artemis' visit to Shanti-Som in Spain
Families, Children & Infants
Due to a nature of this retreat, kids are not allowed. Min age to attend a retreat is 16 years.


Reviews
A wonderful, calm, relaxing place with welcoming and just attentive enough staff.
Anonymous
Staff 5 start and service…i loved it. However too much food for me.
Kara Foster
Lovely people food and weather
Sophie Barker
Amazing place and amazing people. A wonderful experience with delicious food and top treatments
Anonymous
Fantastic location, accommodation and staff. I had a very relaxing time in this beautiful setting. Amazing massages and amazing staff willing to go that bit extra to make sure your stay is memorable and holistic. Lastly food was wonderful.
Anonymous
A lovely location with great classes available and well trained professional staff. I particularly liked that there are only 14 rooms so it has a more personal feel to it.
Rosie Tough
Amazing. Perfect place to relax and recover, away from the world. The staff are so kind, they all know your name. Exceptionally clean and quiet.
Anonymous
Excellent customer service, all the staff know you by name. Very friendly and helpful, nothing is too much trouble. The hotel is tranquil, calm, cosy, very relaxing, especially the log fire and candles in the lounge. The massages and facials were the best I've ever had, very professional, you feel like a new person! The food is delicious, one of the chicken dishes is one of the tastiest I've ever had.
Anonymous
Helpful and professional ,
Anonymous
Exceeded expectations on every level - couldn't recommend highly enough for a peaceful, restorative and caring wellness retreat
Anonymous
Great staff. Lovely setting. However, half Board was a highly restricted menu and not that healthy on occasion. Dreadful pillows and Please do something about the wasps, the plastic water bottles and plastic shampoo/ toiletries.
Muriel Muirden
Superb location with everything we could have asked for though we did fine there were mosquitoes and no citronella anywhere on the venue. Additional water stations would have been great as it was very hot.
Donna McGeady
Shanti som is just perfect Had the best holiday Great company , great food , lovely room , the best Pilates , Love it
Davina Tanner
It's was lovely Rooms Food Treatments Pilates All perfect
Davina Tanner
Beautiful and peaceful- not pretentious, very friendly and an absolute delight. I was a solo traveller in a yoga retreat and just loved everything about it. The surrounding forest and mountains just added to the feeling of complete relaxation.
Anonymous
Shanti Som was just an incredible destination for a retreat. The staff were absolutely lovely and so friendly. Nothing was too much trouble. And the resort itself is utterly beautiful. I will definitely stay again and have already recommended it to several friends.
Anonymous
Heaven! The staff were wonderful, the location peaceful and relaxing. Beautiful setting perfect for totally relaxing. Rooms were fine, smaller and a little more basic than we are used to but it really didn't make a difference. The terrace / garden was such a lovely addition to the room and a perfect sun trap until mid afternoon. Food was delicious and service great. Nacho and the lovely blonde lady (sorry can't remember her name) really made a huge difference to our holiday. The spa treatments well fabulous, the ladies really know what they are doing and are happy to advise on treatments they think would benefit you. If you get the chance to go I would highly recommend and am looking forward to going back.
Karlie Miles
Lovely resort and friendly staff.
Susan Hutton
Excellent break. Very kind staff. Exactlying what I needed. Lovely surroundingsoft, room, food, treatments, yoga. 10/10. I will be back
Fiona
I returned to Shanti Som in May/June and was delighted that I did so. The staff are SO friendly and welcoming, the food fabulous and the location is beautiful. I did Yoga everyday, tried mediation for the first time and had a facial, massage and pedicure during my stay- all of which were brilliant. I went on my own but met loads of lovely people there and would recommend this to anyone travelling alone.
Mandy
---
Why Wellbeing Escapes?