Karnataka , India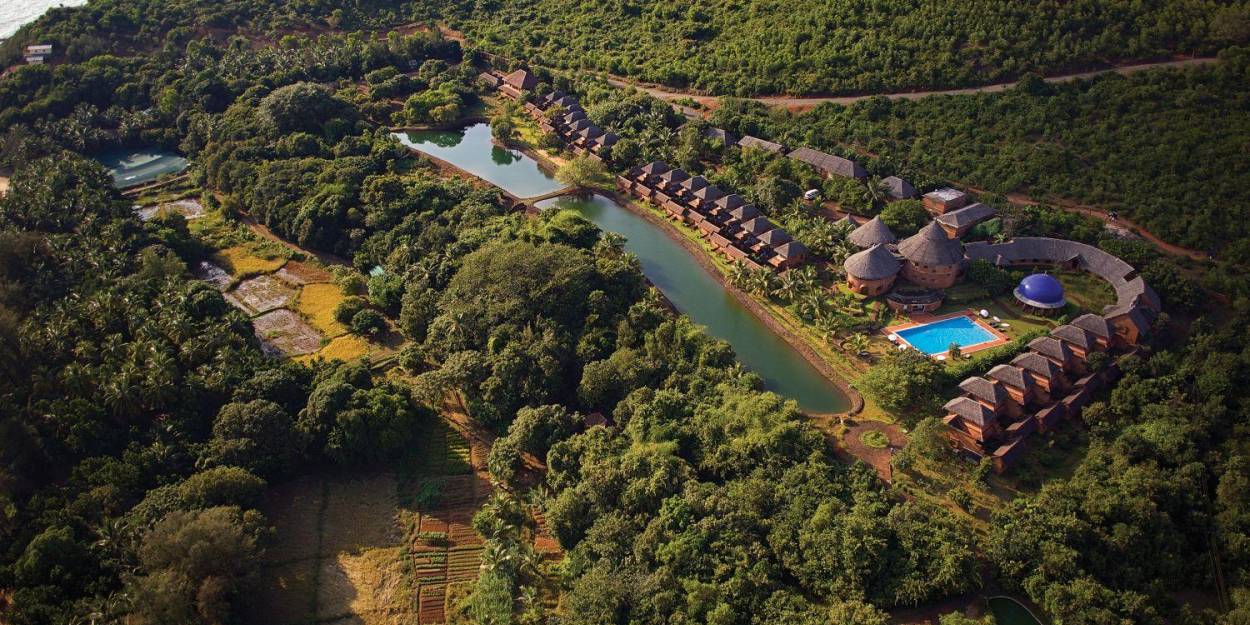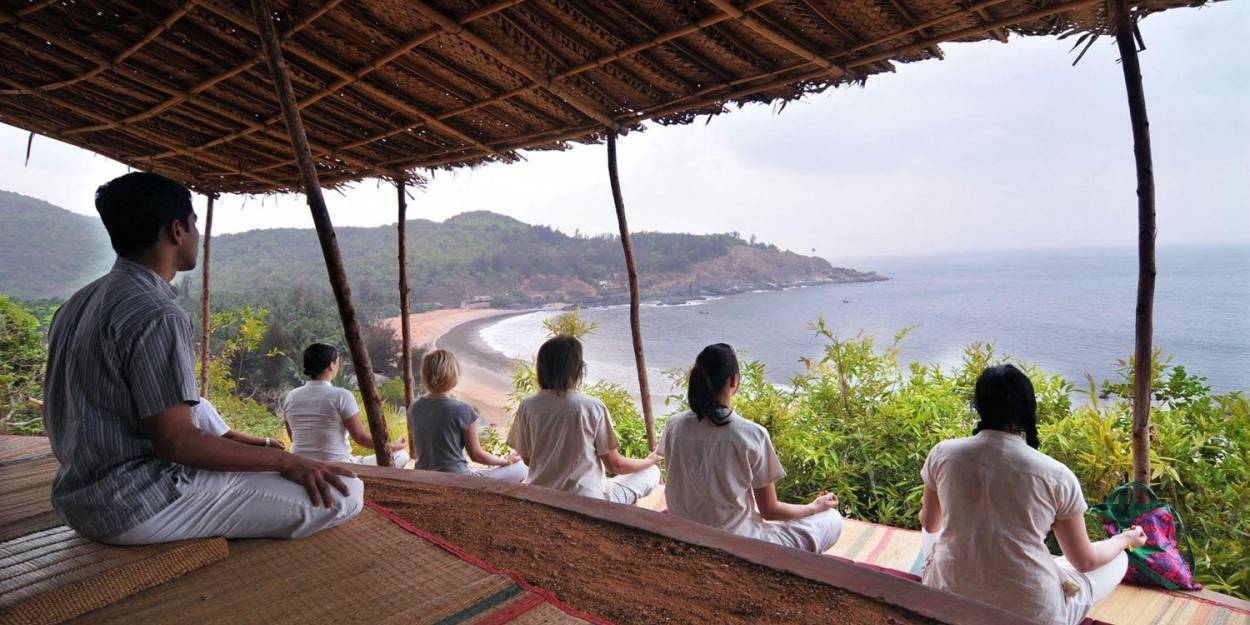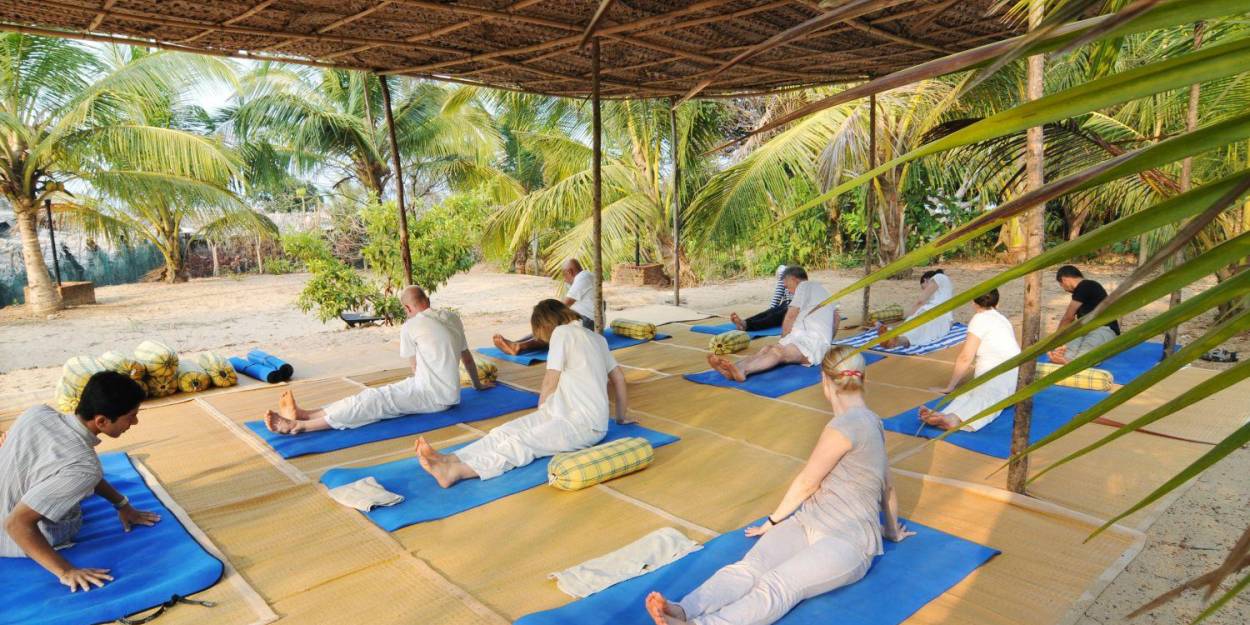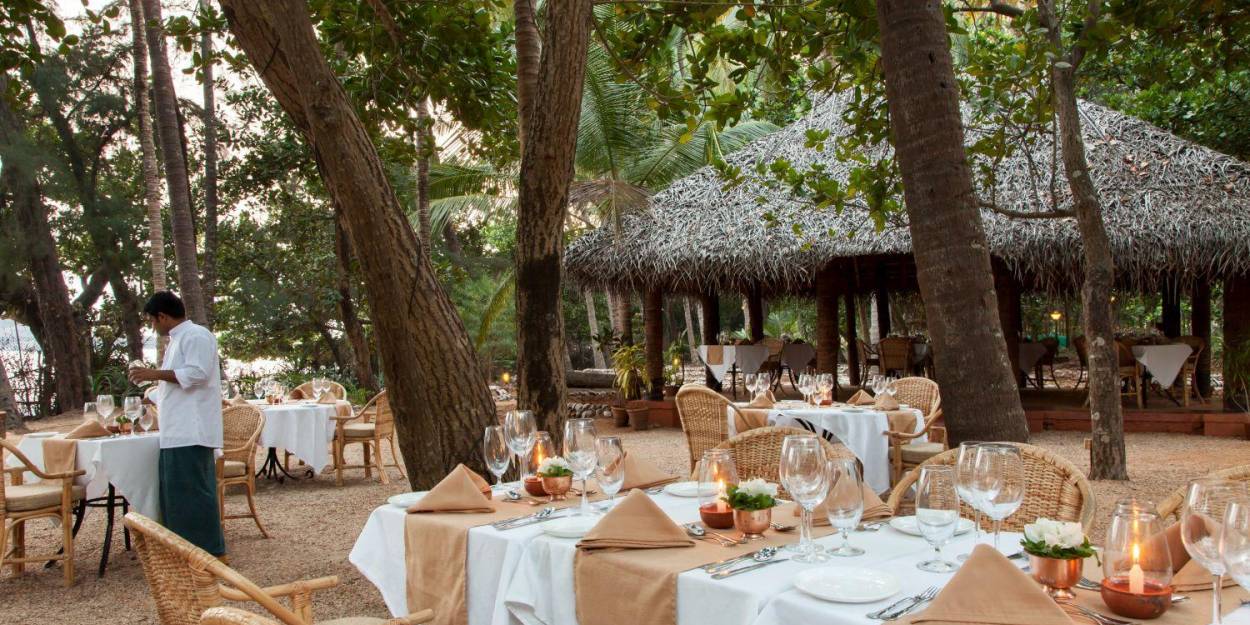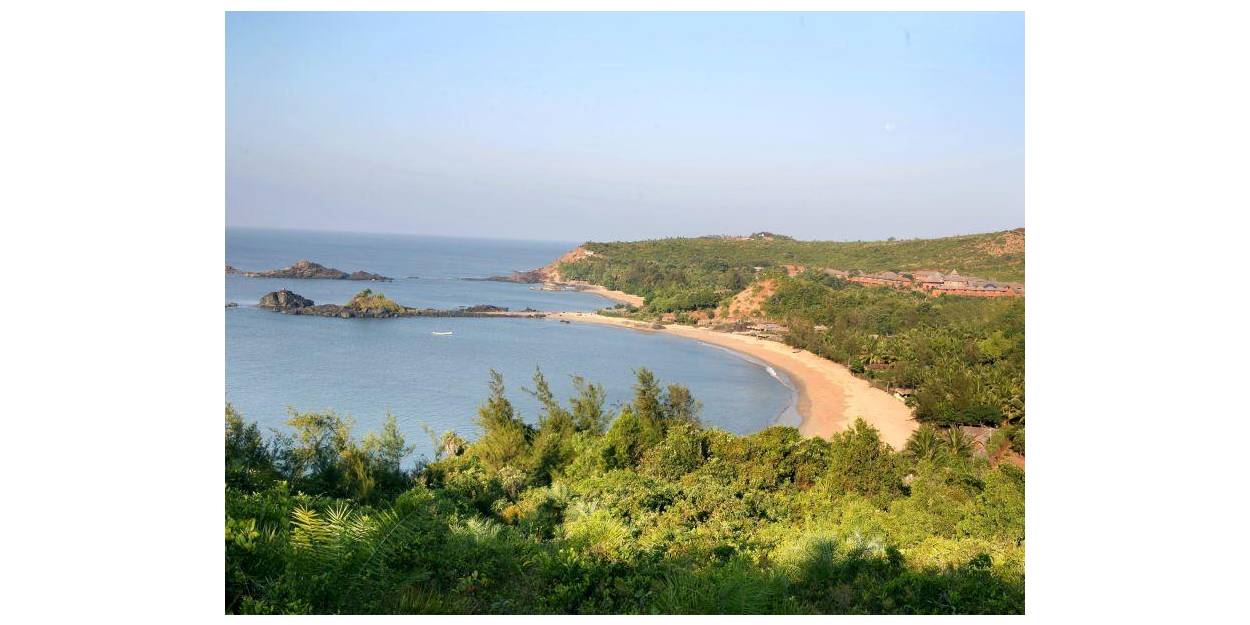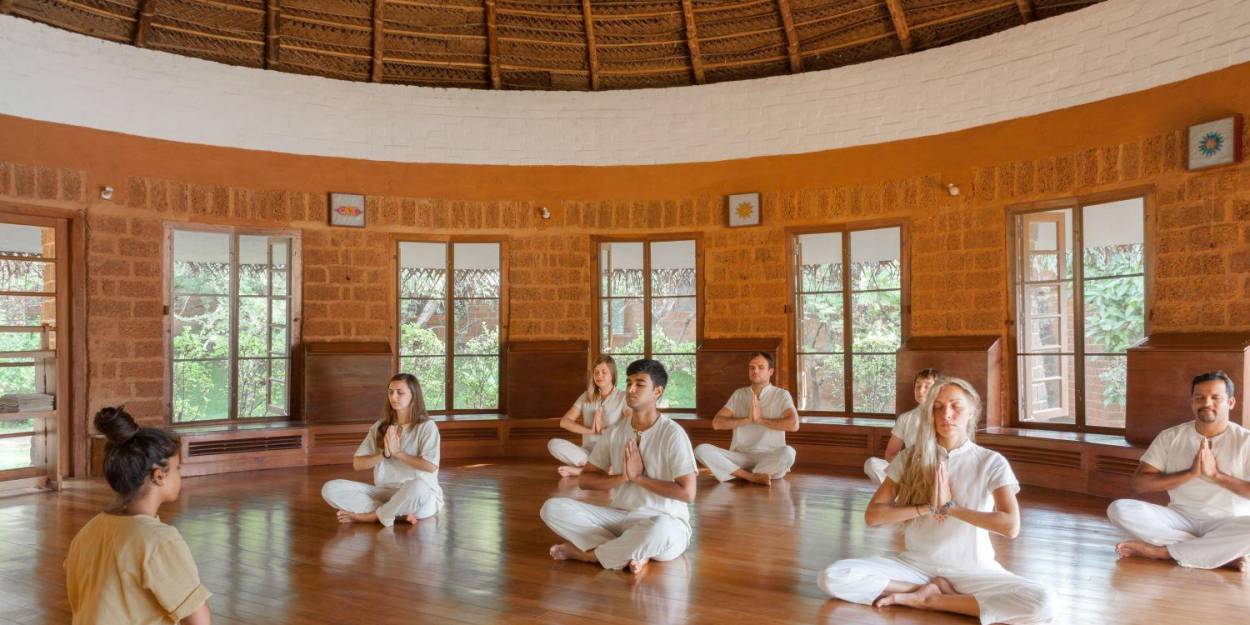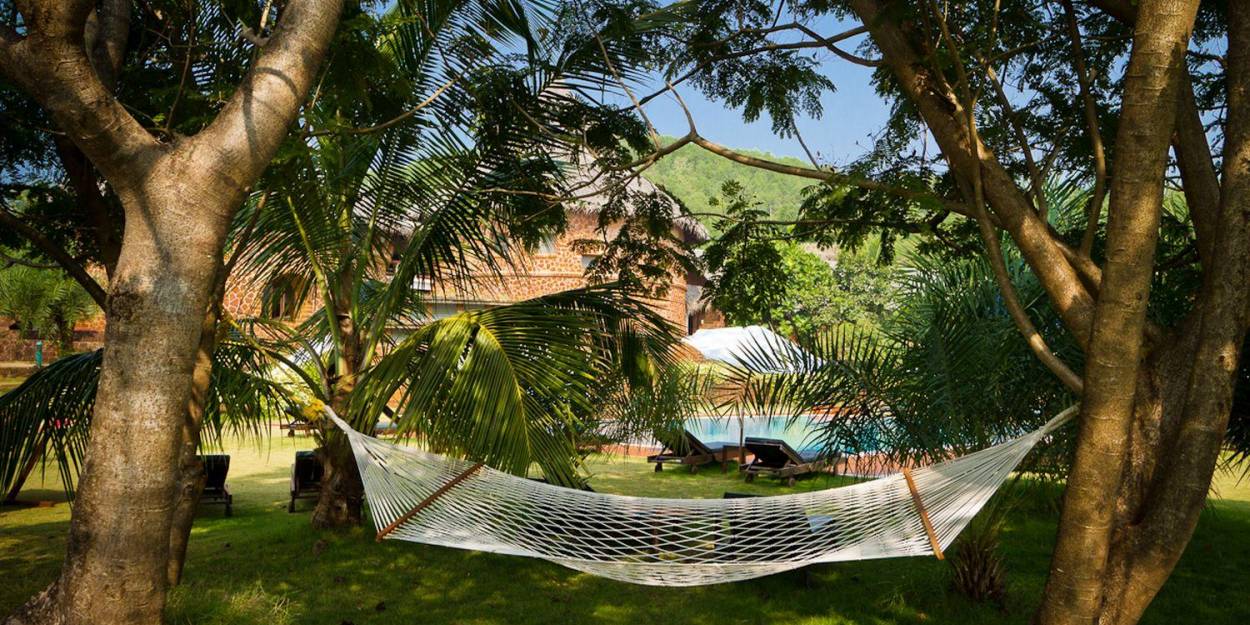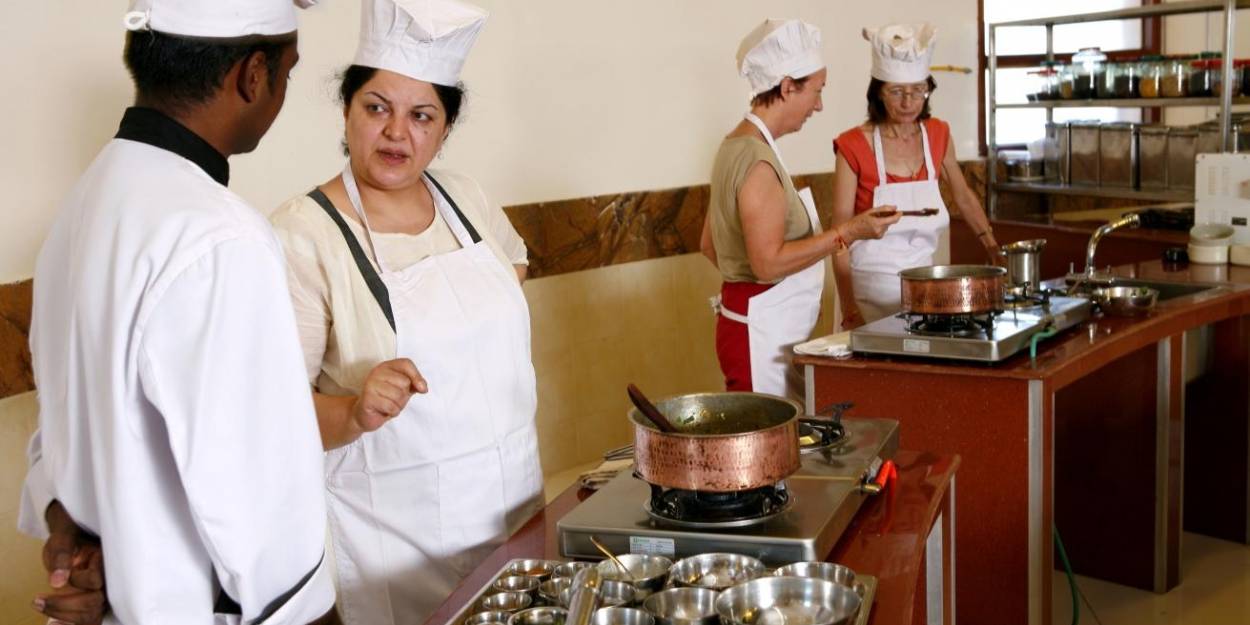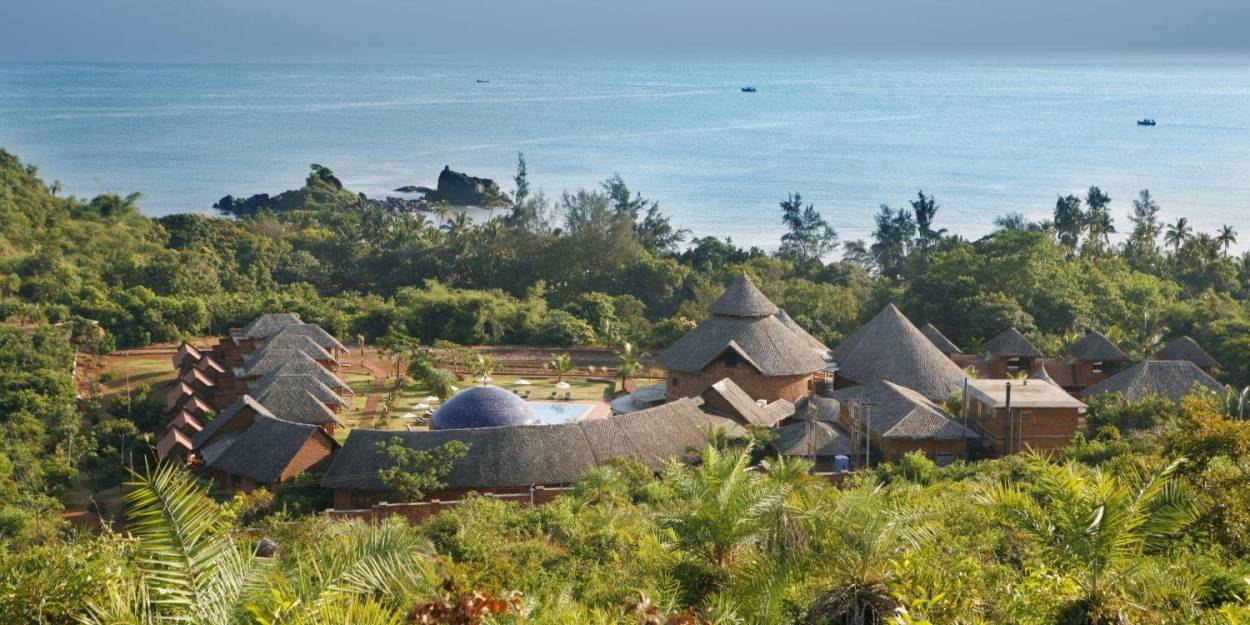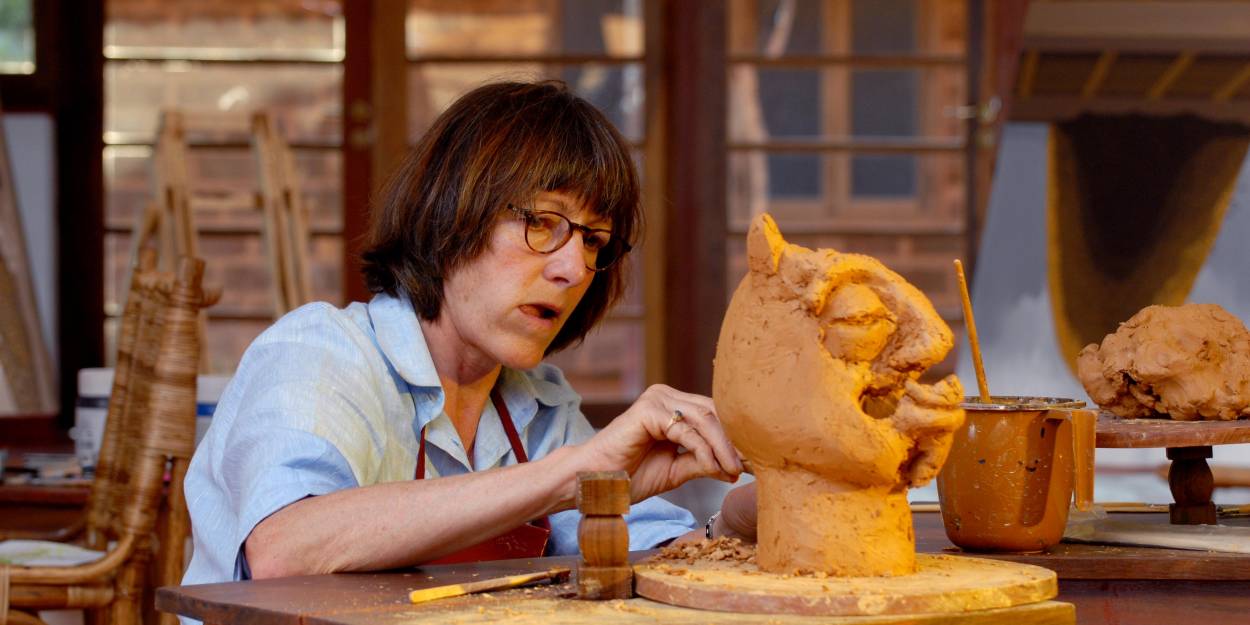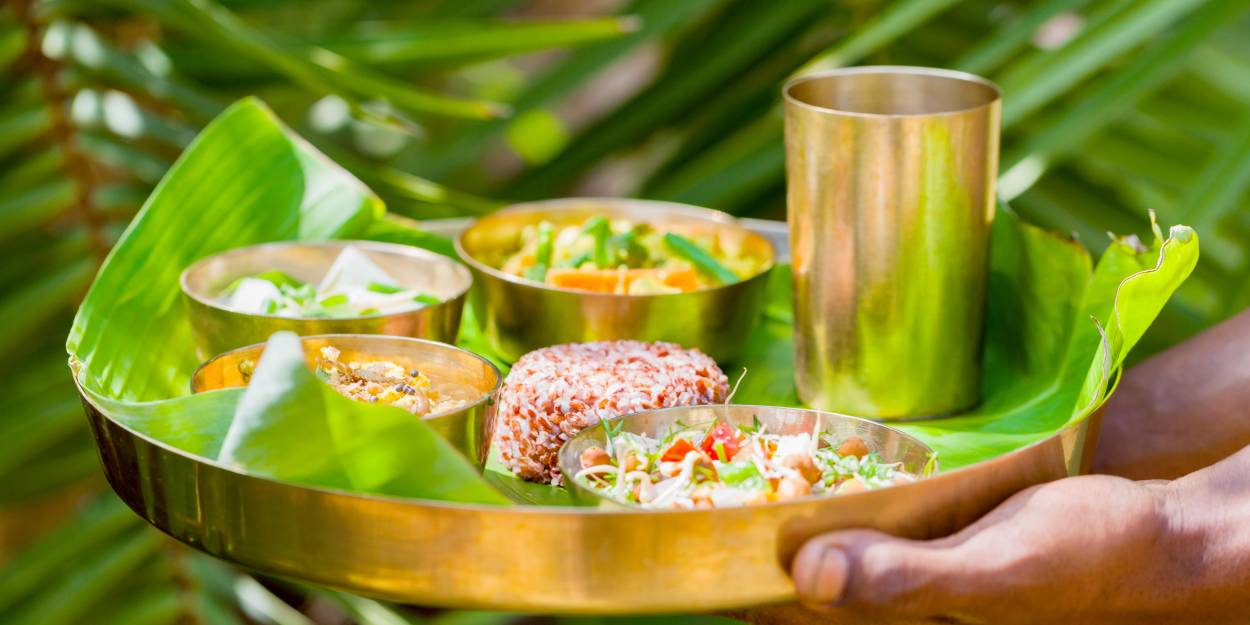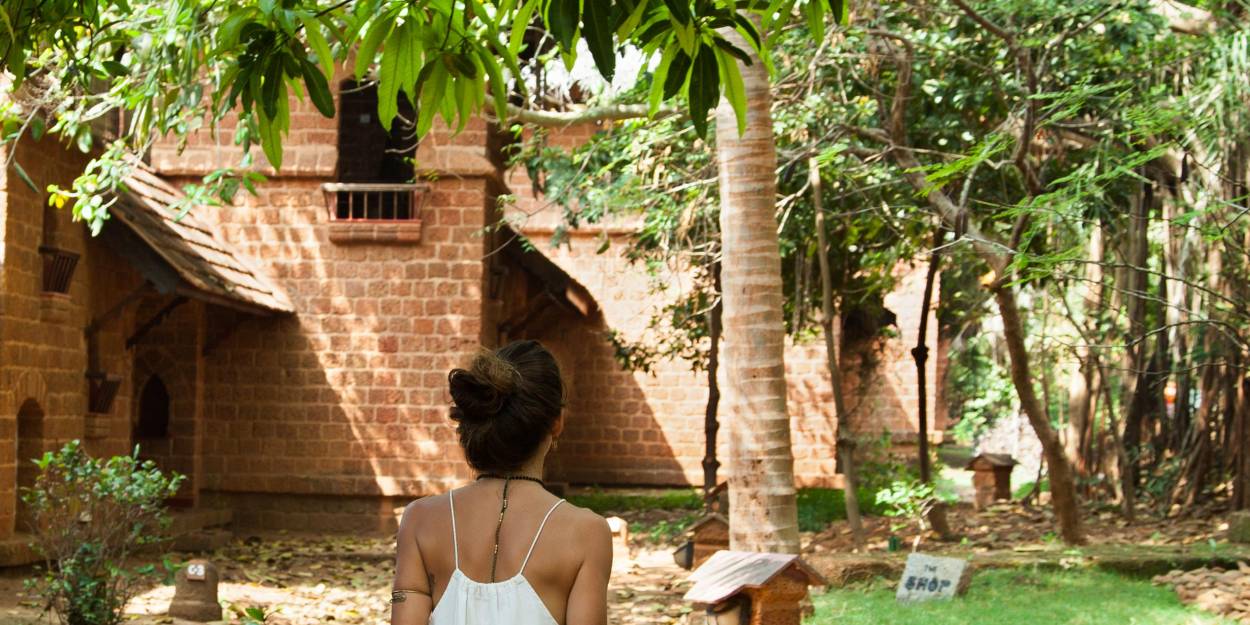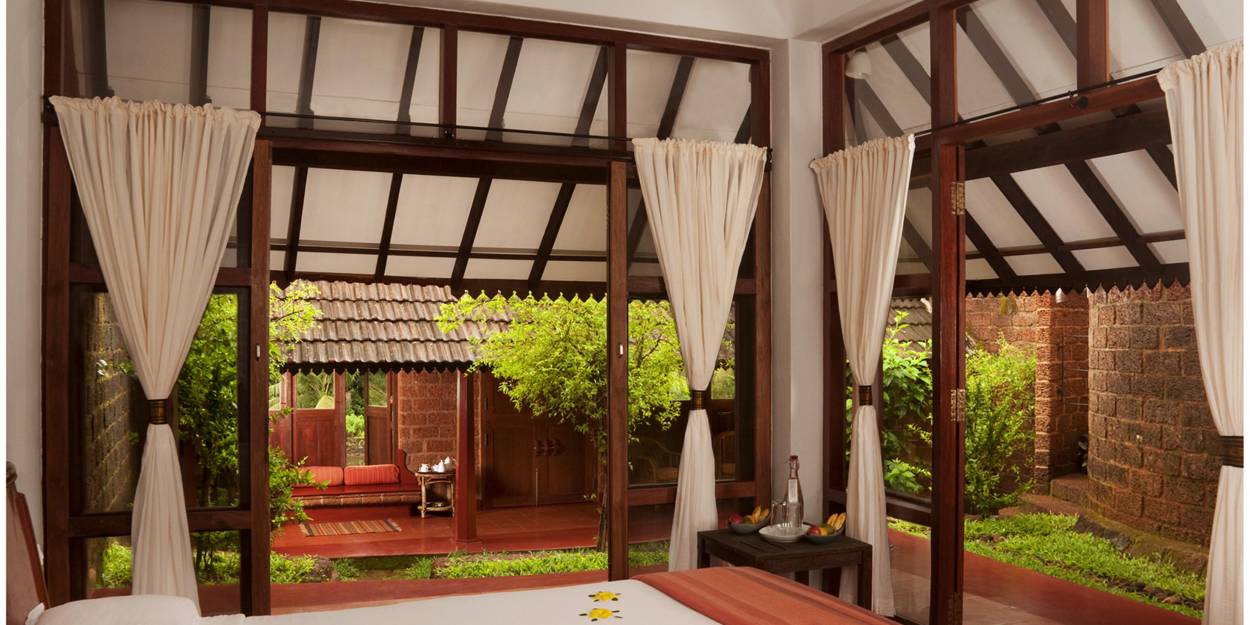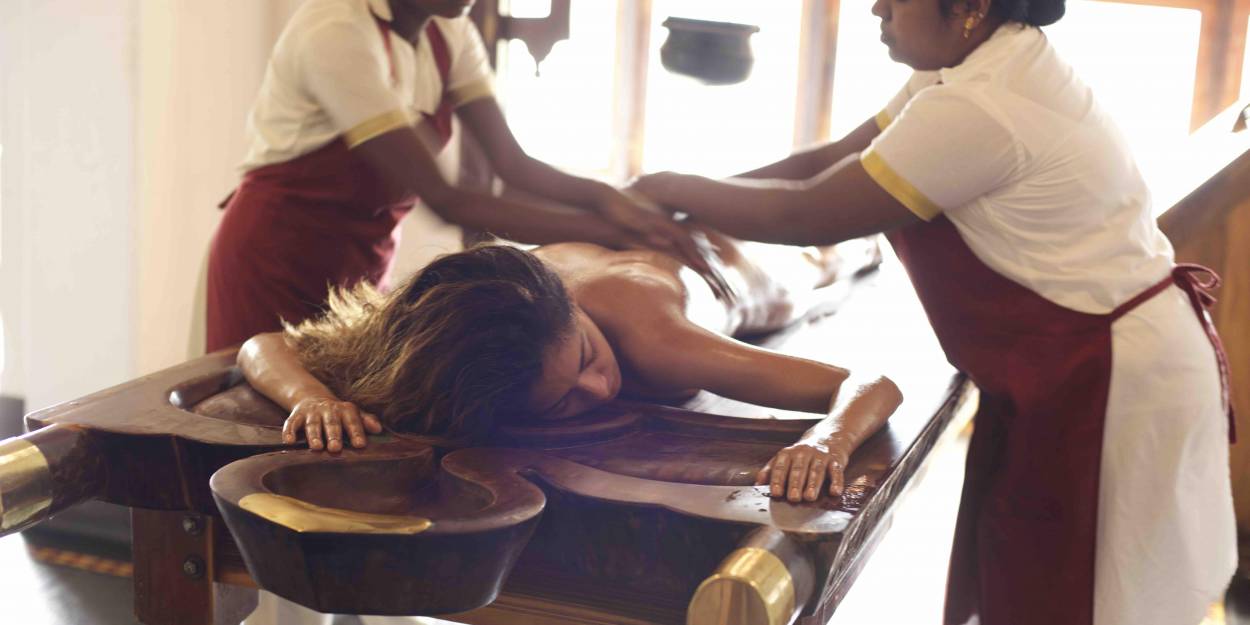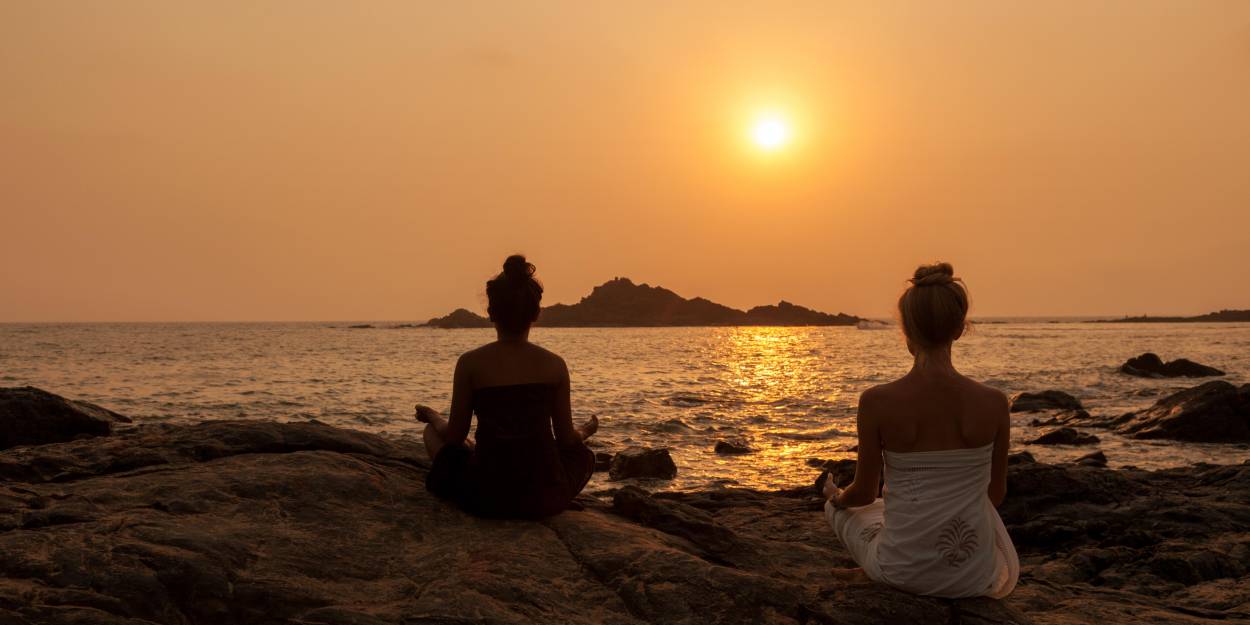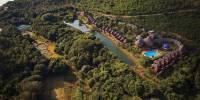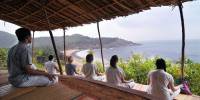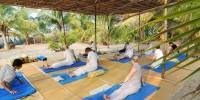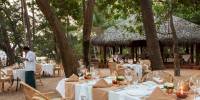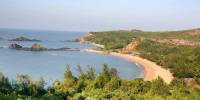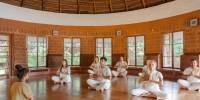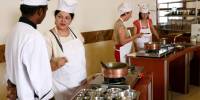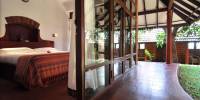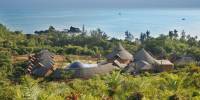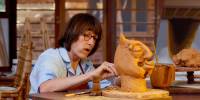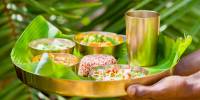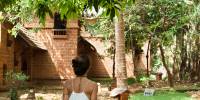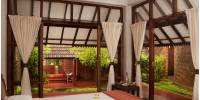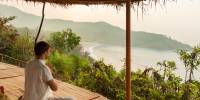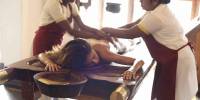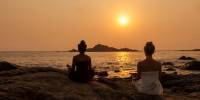 Overview
SwaSwara is a serene and secluded resort spread across 26 acres of land surrounded by gardens, green lawns and coconut groves just besides the pristine Om beach. Yoga and Ayurveda are the key therapies at SwaSwara and it's ideal for both yogis and holistic enthusiasts alike. Daily yoga, meditation, pranayama, Ayurvedic treatments, art classes, an open kitchen and local culture at its door step will make this experience unforgettable. SwaSwara is the gateway to a more profound place that abides within you.
When to go
The monsoon season is from June to August.
What we love
SwaSwara tries to introduce local elements into your stay to remind you of the local customs
Laughter yoga: You may be skeptical at the start of this class with forced false laughter, but you will quickly find this turns to real giggles and is quite infectious
Wifi can only be found in the library to encourage a complete digital detox
Who should go
Yogis who are serious about this ancient practice and wish to dive into it much deeper
Solo travellers who wish to spend some time in a quiet environment but with the opportunity to meet others
People who want to get a taste of Ayurveda for the first time but also those who wish to do a proper detox or Panchakarma.

Watch the video on SwaSwara
Wellness
Yoga is the key therapy at SwaSwara. They have a number of resident teachers offering at least five Hatha yoga group classes a day for different levels of experience. To compliment the ancient Indian practice of yoga, they offer authentic Ayurveda & Naturopathic treatments overseen by qualified doctors. To complete the experience, at the resort's heart sits a thatched meditation dome with some incredible views. Freestyle spa facilities are not available at this holistic wellness resort. There is no shortage of other activities - from exploring your creative side with the resident art teacher, listening to spellbinding storytelling, wandering the Om beach, or learning how to make some truly tasty Indian dishes in their interactive open kitchen.
Facilities include swimming pool, Ayurveda spa, yoga hall and meditation platform.
Activities
Activities available at resort
Art studio
Pottery
Interactive cooking
Boat rides
Bird watching
Nature trails
Library
---
Activities available at the surrounding area
Visit Gokarna and its market and temples
---
Rooms
There are 27 independent villas which
are designed and built in the style of a typical Koncan village using local materials, Think laterite walls, thatched roofs and red-oxide tiled flooring. The villas have an open-to-the-elements aesthetic, with an open inner courtyard and partially open-to-sky bathrooms. Only the bedrooms are enclosed and air- conditioned, while the rest of the villa gets you in touch with nature directly. The yoga deck on the second level offers spectacular views of the forests and glimpses of the ocean, while serving as a perfect spot to just revel in being.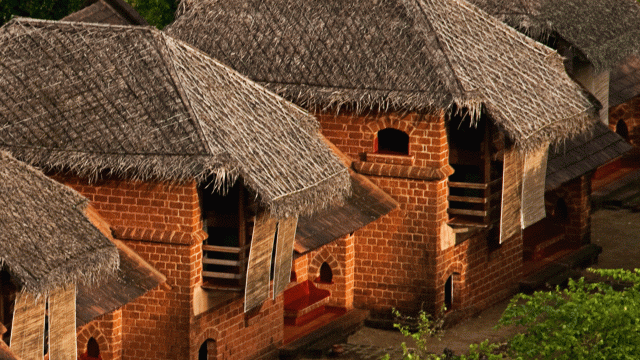 Traditional Konkan villa
The Konkan Villas have a courtyard and garden, around which the different rooms of the villa are grouped
Each villa has an open bathroom with shower, bedroom with king-size bed, air-conditioning and fan, hall with wardrobe, balcony and terrace with bureau and seating area
You'll also be given a bathrobe and loose-fitting clothes for the yoga classes and mediation sessions
Facilities include fridge, selection of teas, bathrobe, hair dryer, flashlight and safe
Wi-fi is accessible in the library only
Rooms have air-conditioning but other premises don't.
What's on the menu
Delicious Ayurvedic cuisine including fresh vegetables and catch of the day is served daily. The resort is keen to teach you how to cook healthy food that compliments your doshas (or body type) or offers the interactive kitchen. If a breakfast curry is a bit too early for you, you can choose a continental breakfast option. All produce is fresh from the organic vegetable farm at SwaSwara and the neighborhood. Daily meals are complemented with juices and herbal teas. Dairy and eggs are limited in their use as is the use of oils in food preparations. For those on lighter programmes wine is offered. The menu does not feature meats, hard liquor, refined sugar or refined flour.
If you are undergoing detox or Panchakarma, these programmes include pure vegetarian diet. Based on the Ayurveda doctor's analysis of your body constitution, you will be prescribed a pure Satvic, Dosha-specific diet, which will have to be strictly followed.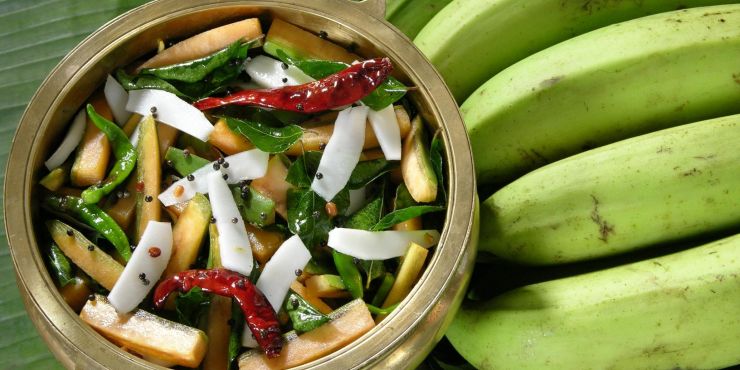 Anamaya Beach Restaurant
Grill restaurant right on the beach. 'Farm to table' concept using unprocessed whole ingredients.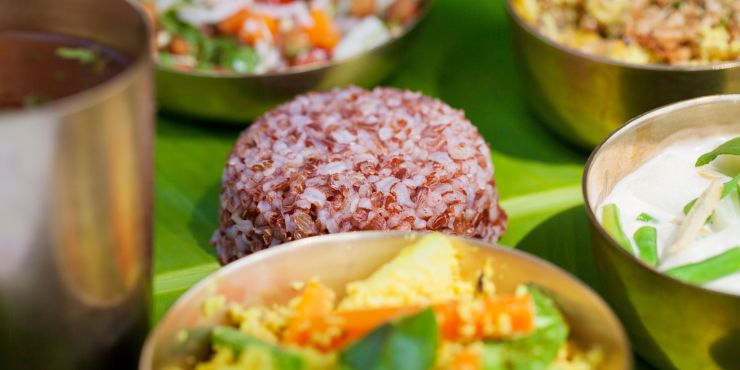 Cocum restaurant
Serving raw and cooked vegetarian with herbs and vegetables grown in the resort's garden.
Location
SwaSwara is situated beside the Om beach near the temple town of Gokarna near Karwar, Karnataka, west coast of India.
Nearest airport
The transfer time is approximately 3.5 hours by car from Goa International Airport by car.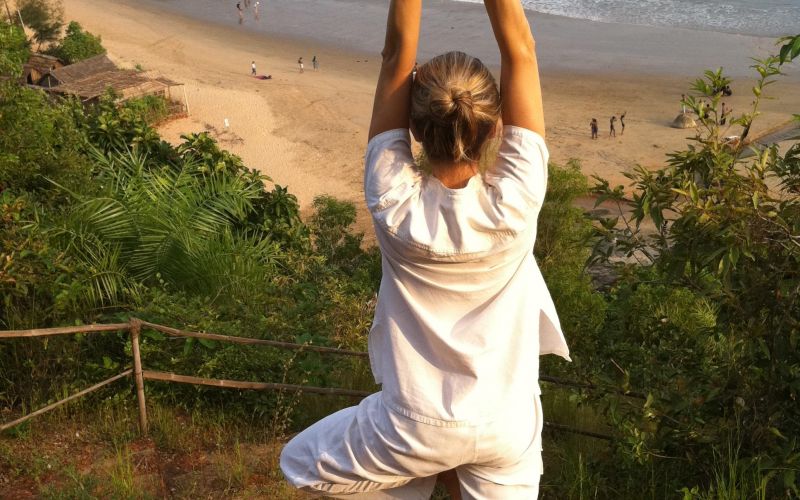 Our Travel Review of Swaswara in India
Read inside track on Helen's visit to Swaswara in India
Families, Children & Infants
The minimum age to stay at SwaSwara is 15 years. The Ayurveda doctor's advice is necessary in the case of medical treatments for children aged between 15 to 18 years. Use of the Indian Spa facilities and therapies are open only to guests who are of the age of 18 years and above. However, those under 18 years can take part in all the other scheduled activities like yoga, meditation, treks, art & pottery and use of the swimming pool.

Reviews
Great experience. Lovely people. I am planning to return!
Anonymous
it was good - not sure if i would go back and i cant quite put my finger on it. I travel / stay at a lot of retreats and spas and this did not meet my expectations. I was dissapointed in the building work, and the large group of guest from Delhi put a whole new spin / atmosphere to the place. One that was not very yogic! The staff were lovely, the food amazing and i got the break i needed, it just wasnt what i was expecting. I think there is a missalignment against their web site.
Anonymous
A wonderful place that exceeded expectations.
Anonymous
I loved my stay at Swaswara, I felt completely at home and as if I was part of a big family. I loved the food and interactive cooking class, and enjoyed being healthy, but also liked the fact that I could order wine if I wanted to. The yoga & meditation classes & tutors were amazing. Also really enjoyed the boat trip to the town and market. The only thing I would change was the massage, (4 hands) it was performed skillfully, but one is virtually naked and the girls performed the massage over the breast area; definitely not for the shy! I would have coped no problem if it was just once, but all four massages were the same set up and by No.4 I didn't want the treatment, i asked if it was possible to have a different treatment but was told they couldn't deviate from the programme.I would have liked more variety and more discretion, even having to shower in front of the therapist was a bit intimidating, although she was absolutly lovely. Overall I would go back and would recommend Swaswara to others.
Anonymous
Lovely, calm, relaxed & everything we could have wished for. Long journey to get there however as 3 &1/2 hrs by car from airport along slightly hair raising roads!
Anonymous
Excellent and kind.
Anonymous
SwaSwara was a great recommendation, thank you!
Anonymous
---
Why Wellbeing Escapes?