Nakhon Si Thammarat, Thailand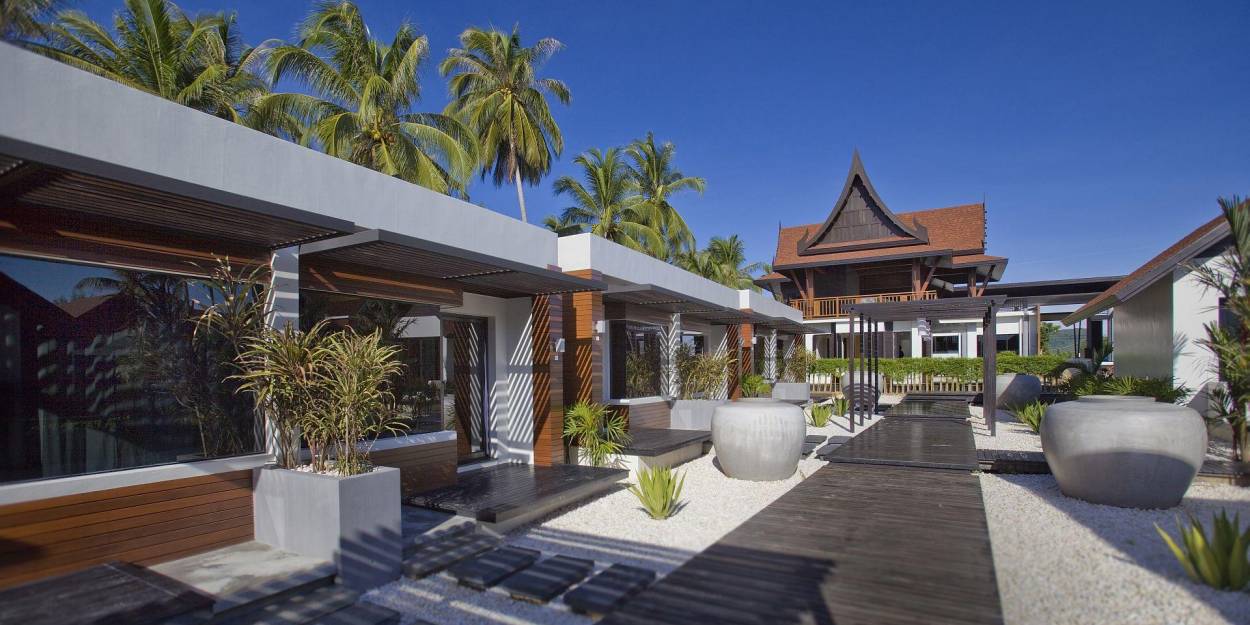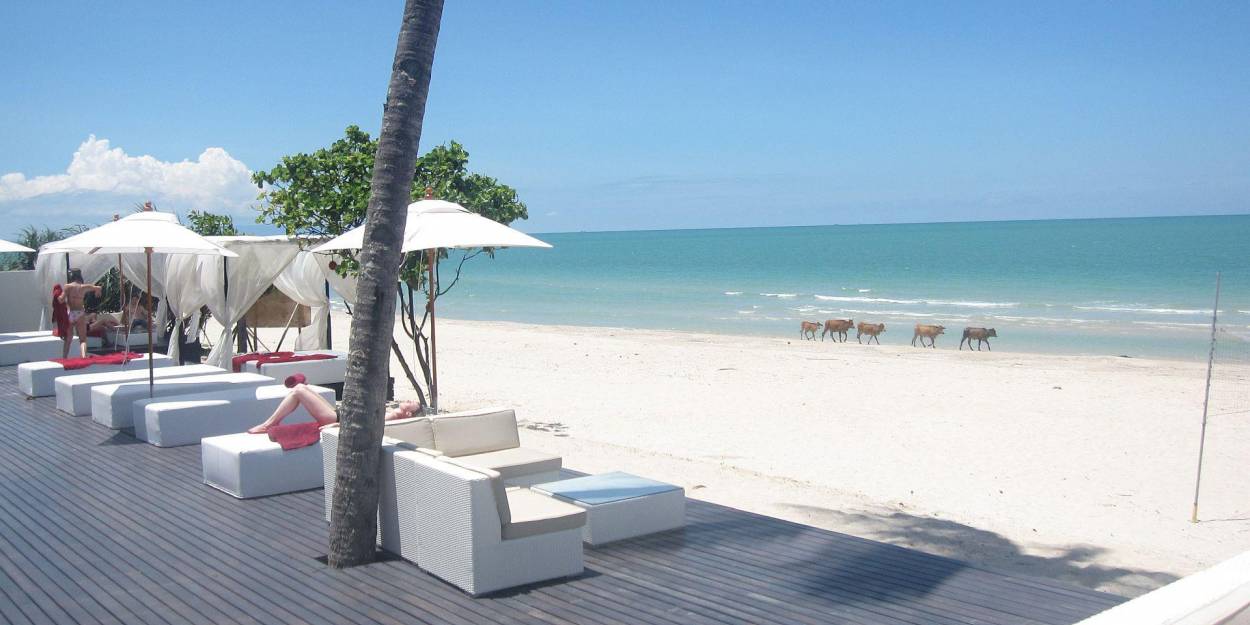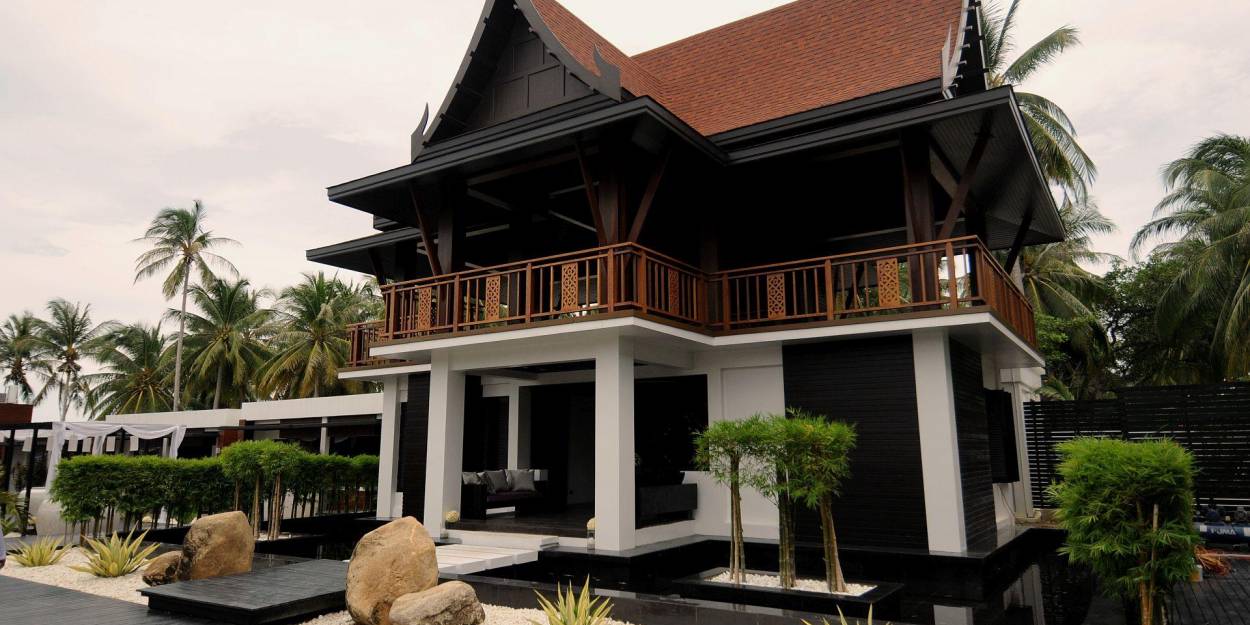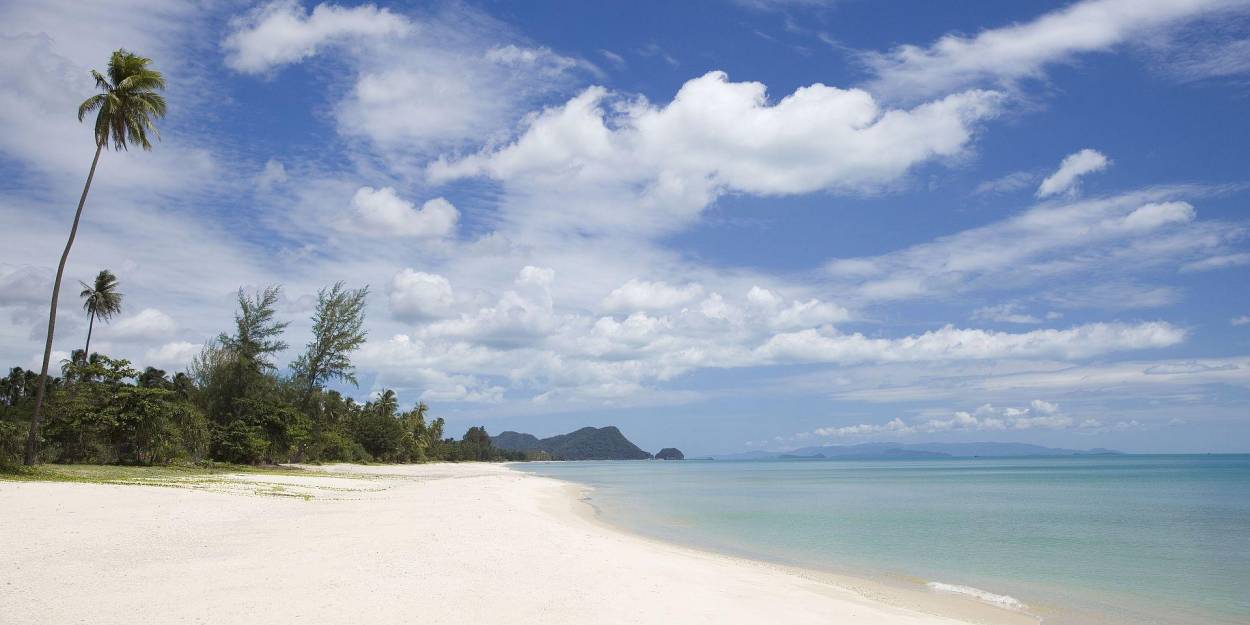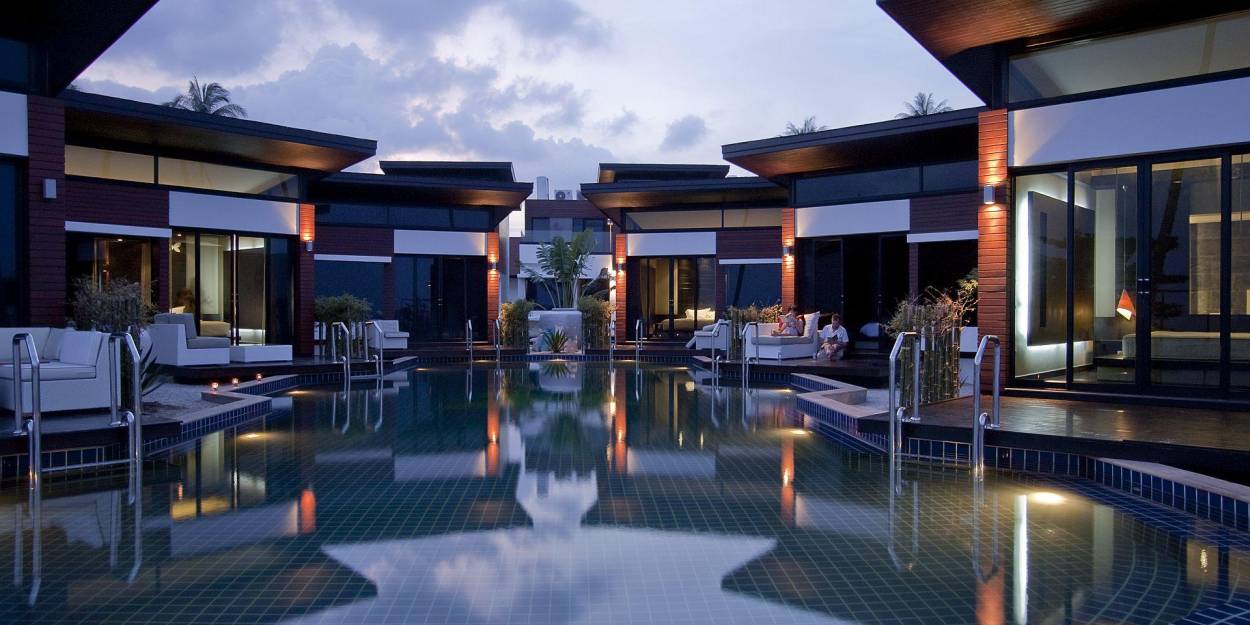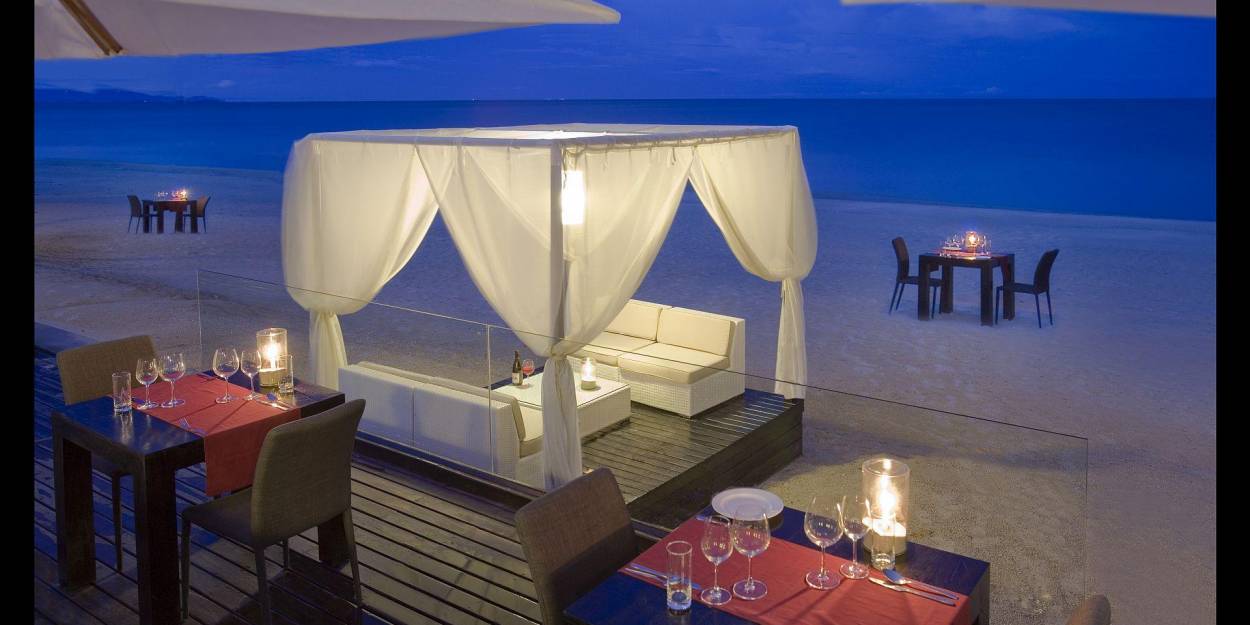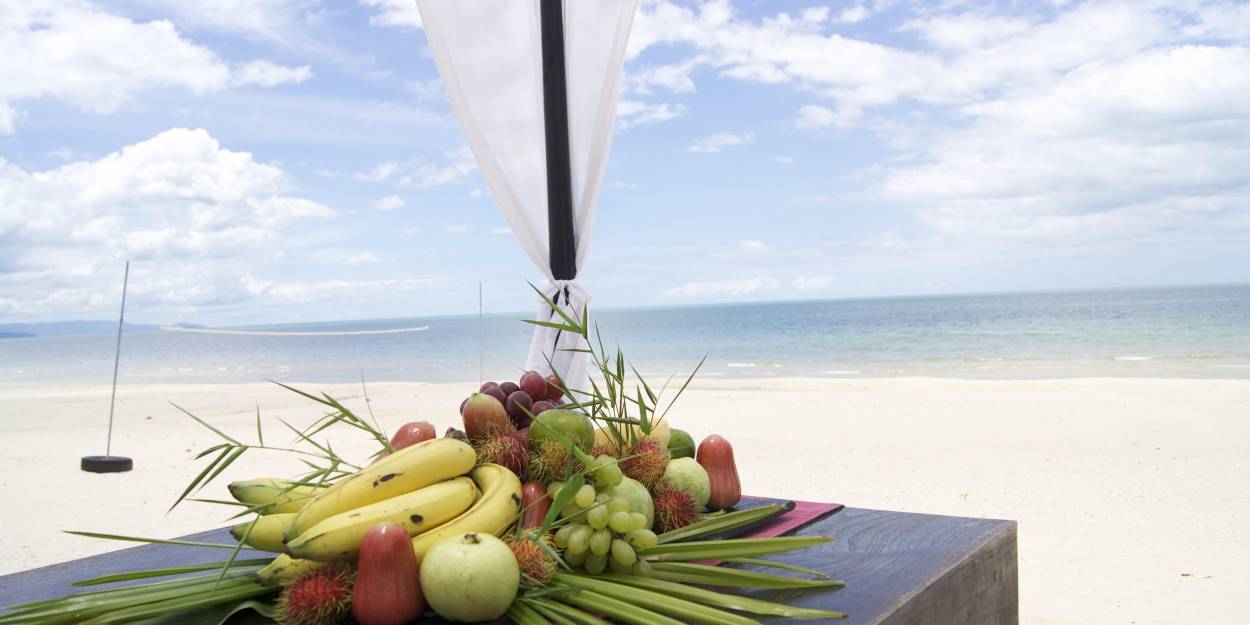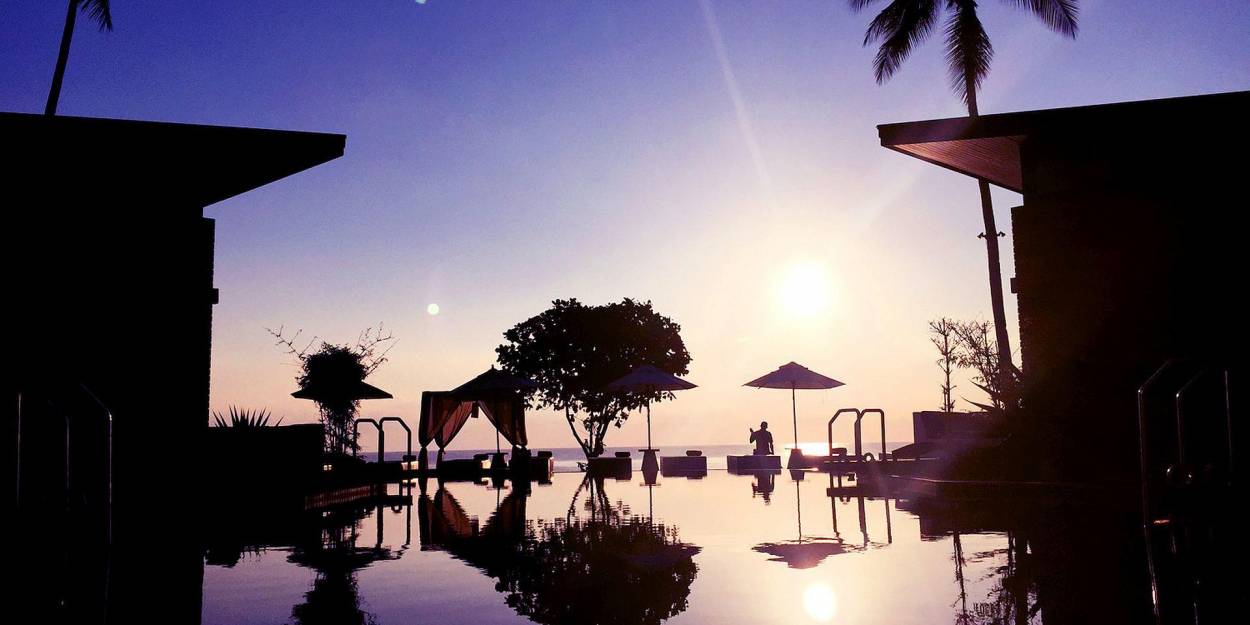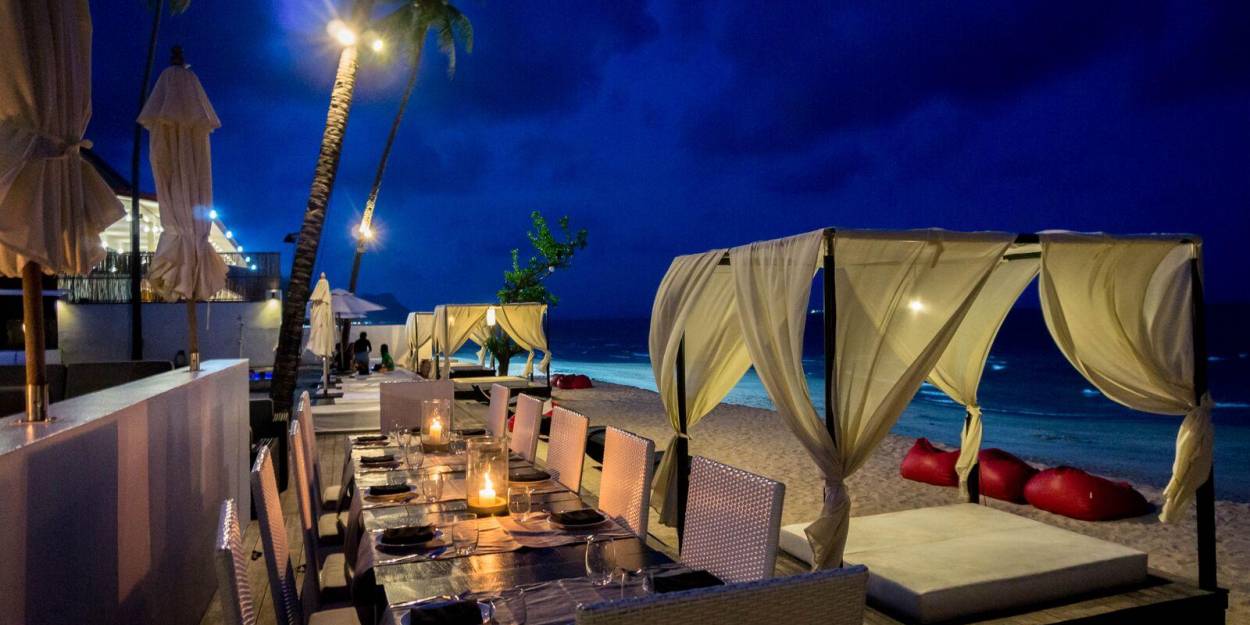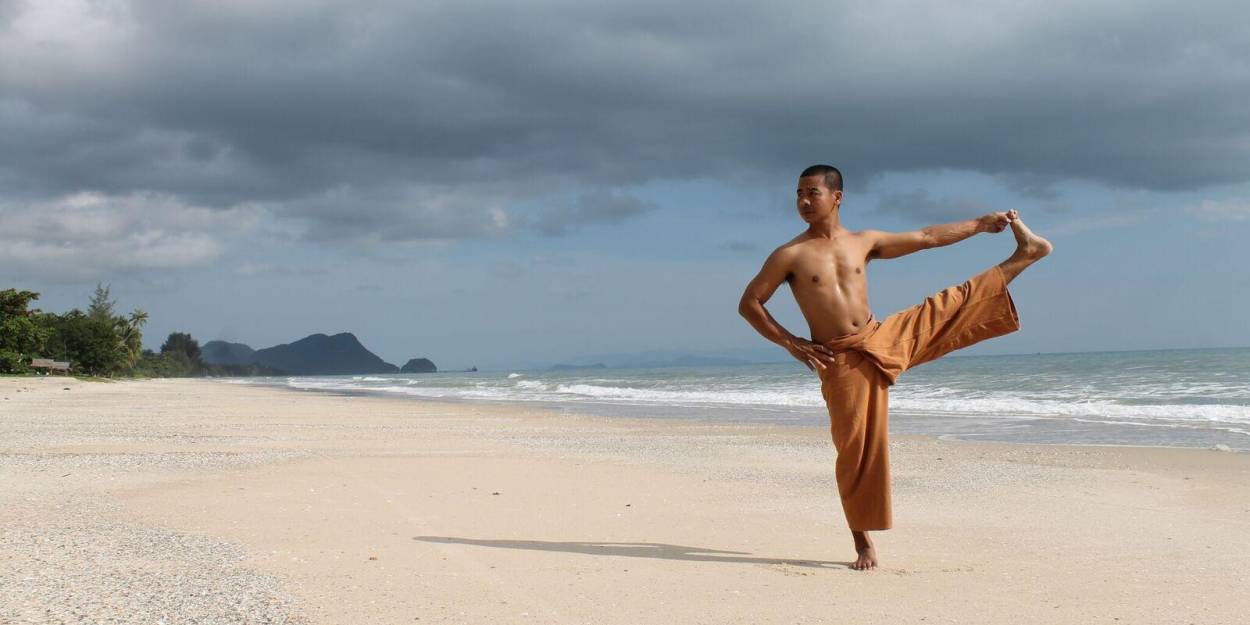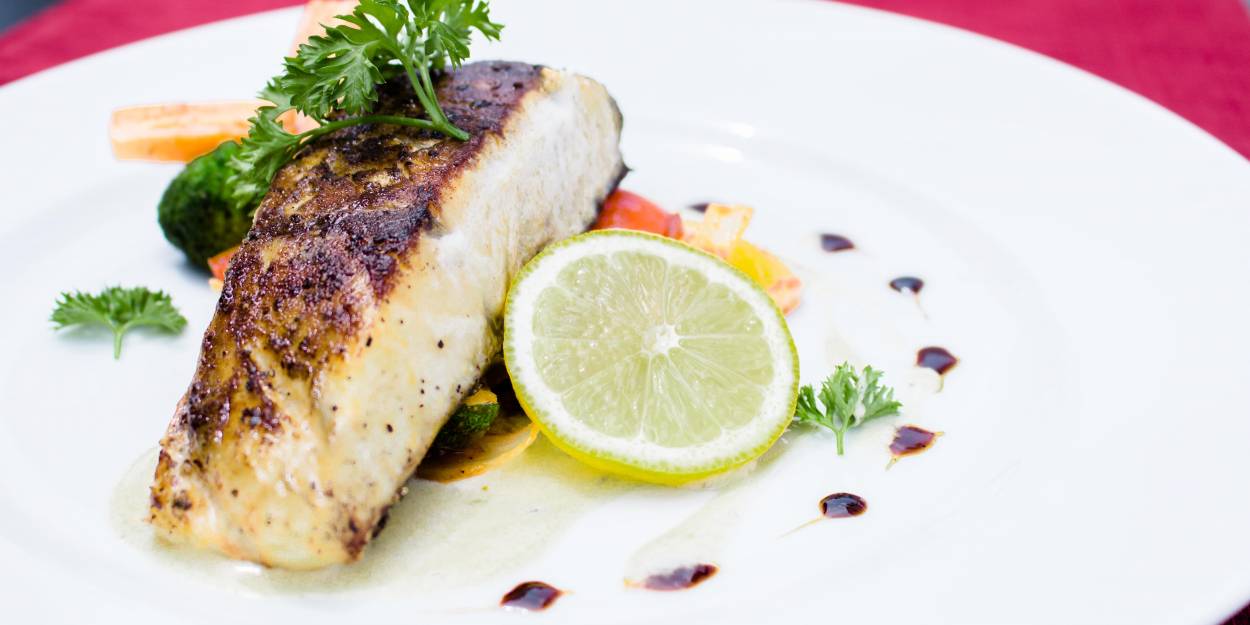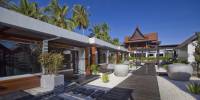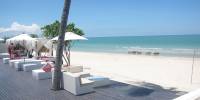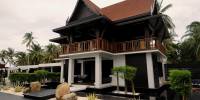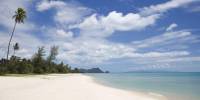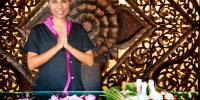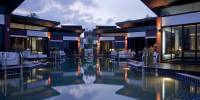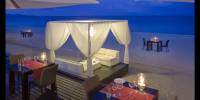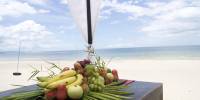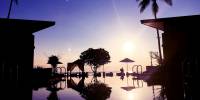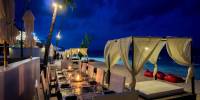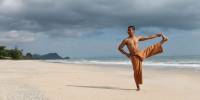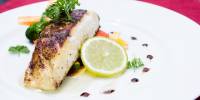 Overview
Located in a tranquil corner of beautiful Thailand, the Scandinavian-inspired Aava Resort & Spa brings contemporary design to stunning natural surroundings. Indulge at this affordable, luxury spa resort and escape from the pace of city living with a dose of Thai Wellbeing. From the 9 km long sandy white beach directly in front of this little, family-run hotel, you can soak up impressive views of lush green landscape and limestone mountains. Aava was listed in Tatler's '101 Best Hotels in the World' guide too.
When to go
Weather is pleasant most of the time. Best time to travel is from December to February. Hottest time of the year is from March to May. Monsoon season is from September to November.
What we love
Aava offers fantastic value, this is affordable luxury
Khanom is home to rare wild pink dolphins. Take a boat trip within our 'Discover & Unwind' programme to catch a glimpse, it's an unforgettable experience
Each room has been cleverly designed with black-out windows, so you can leave the curtains open and keep light coming in, without having to worry about privacy.
Who should go
• Couples who want a romantic healthy holiday
• All those who long for a lazy beach holidays with a couple of spa treatments to fully relax and unwind
• Travellers who want to avoid commercial and built-up Thailand as Aava can still be found off the beaten track.
Offers
Single travellers: Free upgrade to daily half board (breakfast and dinner)

Double/twin traveller: Free room upgrade from Deluxe Bungalow to Superior Bungalow (subject to availability at time of booking)
For all travellers: Free airport return transfer from Surat Thani or Krabi airport
Wellbeing Booster
Minimum 5 nights stay. Our signature introductory wellness programme includes a combination of soothing treatments, access to daily group fitness classes and the spa facilities. You'll also enjoy a private 60 minute one-to-one session with a choice of Tai Chi, Pilates or yoga.
Room price
Nights
Price per night
Programme price pp
Total
£450
5
£90
+
£153
= £756 for 2 adults
Discover and Unwind
Minimum 5 nights stay. Our discover and unwind programme has been designed so that you can enjoy a combination of spa treatments but also gives you the opportunity to get out to explore the local area. As well as a Thai massage and body wrap or scrub, you'll also go on a nature tour with the possibility of seeing the iconic pink dolphins and a cultural Khanom discovery tour.
Room price
Nights
Price per night
Programme price pp
Total
£450
5
£90
+
£183
= £816 for 2 adults
Mind Unwind
Minimum 5 nights stay. If need to detox your mind, this is the programme for you. Our bespoke mind unwind programme will give you the tools you need to switch off from a busy mind so you can recover balance. During your stay, you'll have 3 x private guided meditation sessions and 2 x soothing spa treatments.
Room price
Nights
Price per night
Programme price pp
Total
£450
5
£90
+
£217
= £884 for 2 adults
Yoga Programme
Minimum 5 nights stay. Whether you are already a yoga bunny or perhaps you want to improve your downward dog, this signature yoga programme has been designed to help deepen your yoga practice. You'll enjoy 4 x private yoga sessions with a choice of flow or vinyasa, a Thai massage plus a unique papaya or coffee body scrub.
Room price
Nights
Price per night
Programme price pp
Total
£450
5
£90
+
£262
= £974 for 2 adults
Spa and Wellness
Minimum 5 nights stay. If you want ultimate pampering and relaxation, this amazing programme allows you have unlimited spa treatments for 5 days. As well as this, you also get unlimited access to the daily wellness sessions for 5 days plus 2 x private wellness sessions and a half day pink dolphin tour.
Room price
Nights
Price per night
Programme price pp
Total
£450
5
£90
+
£356
= £1,162 for 2 adults
Wellness
Aava Spa is petite but built respecting ancient Thai traditions of architecture as well as spa treatments. Aava Resort and Spa has a philosophy that you should aim to treat the mind, body and soul to equal levels of relaxation, health and happiness. The spa offers different spa treatments ranging from Thai massages, body therapies to facial treatments. They only use natural products. What we love is their wellness practitioner who leads their daily group classes, such as Pilates, Tai-Chi and yoga, often on the beach.
Facilities include swimming pool, treatment rooms and sauna. In 2021 hotel built a wonderful new yoga studio and also expended their spa team so more treatments and expertise is now available. Also new programme Yoga, Nature and Wellbeing has been designed in 2021. It is a combo of nature based excursions, yoga and wellbeing activities so perfect for those who want to see the local area but have some relaxing wellness experience too.
Example treatments at Aava Resort & Spa
Thai Massage
Foot Reflexology
Papaya Wrap
Four Hands Massage
Tamarind Salt Scrub
Aava Facial

Activities
Activities available at resort
Beach walk
Snorkeling
Evening entertainment
Bike rental

---
Activities available at the surrounding area
Pink dolphin tour
Khao Sok national park
Fishing tour
Kayaking

Typical Group Classes
Yoga
Stretching
Tai Chi
Pilates
Thai boxing
Pranayama

Sample Weekly Class Schedule
Please note - Classes are subject to change and seasonal adjustments
---
Rooms
The fresh, unique style of Aava Resort & Spa is apparent in the design and décor of the bungalows and villas which are decorated harmoniously with the natural surroundings. There are 8 deluxe bungalows, 10 superior bungalows, 6 poolside villas and 4 family villas.
The Scandinavian owners have certainly brought their love of contemporary, clean lines to the design of this hip new property.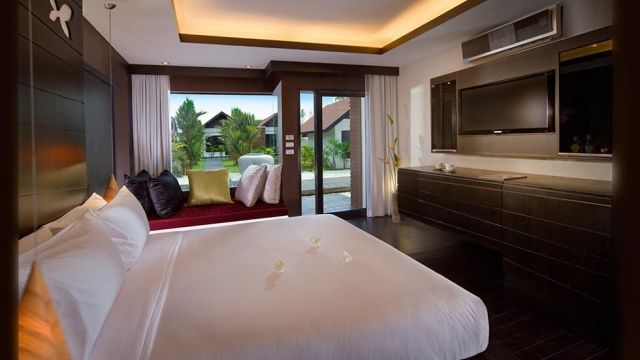 Deluxe Bungalow
The Deluxe Bungalow's are 25m2. They have either a queen-size bed or twin beds.
They have spacious en-suite bathrooms and a front terrace.
Facilities include LCD television, air-conditioning, mini bar, day bed, coffee making facilities, safe, telephone, hairdryer, bathrobe, slippers and Wi-Fi.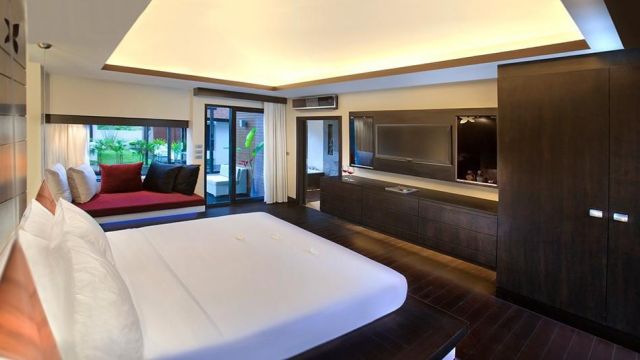 Superior Bungalow
The Superior bungalows are 34m2. They have either a queen-size bed or twin beds.
They have a private en-suite with bath and a private garden terrace.
Facilities include LCD television, air-conditioning, mini bar, day bed, coffee making facilities, safe, telephone, hairdryer, bathrobe, slippers and Wi-Fi.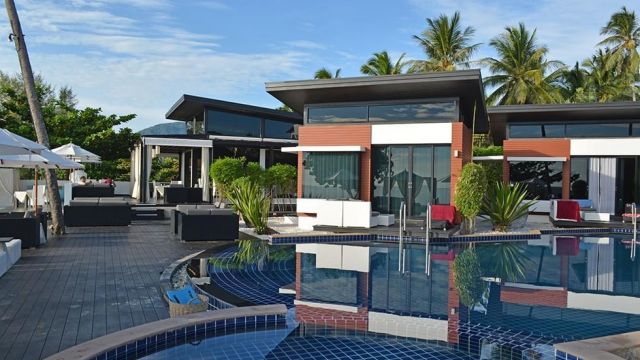 Poolside Villa
The Poolside Villas are 38m2.
This villa features direct access to an infinity pool and the beach is only steps away.
There is a large private 11m² terrace. Beds are king-size and the private en-suite has a bathtub and separate shower. Facilities include LCD television, air-conditioning, mini bar, day bed, coffee making facilities, safe, telephone, hairdryer, bathtub, bathrobe, slippers and Wi-Fi plus pool access and a poolside terrace.
What's on the menu
Drawing inspiration from Asian and European cuisine, the menu is a fusion of new and delicious flavours. They use only the highest quality imported and regional ingredients, with fresh local seafood delivered daily. The key is balance here – you can be as healthy or as indulgent as you want, the choice is yours.
There are special weekly evenings in Aalto including Thai on Wednesday, beach BBQ on Friday or wine dinner on Saturday.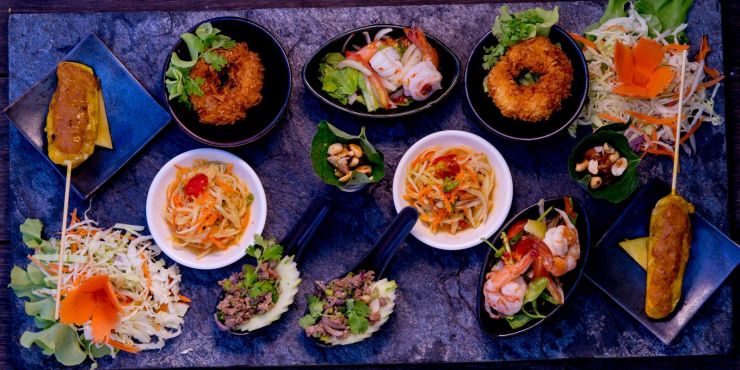 Aalto Restaurant
The Aalto restaurant provides guests with an intimate and stylish atmosphere, serving food on the beach.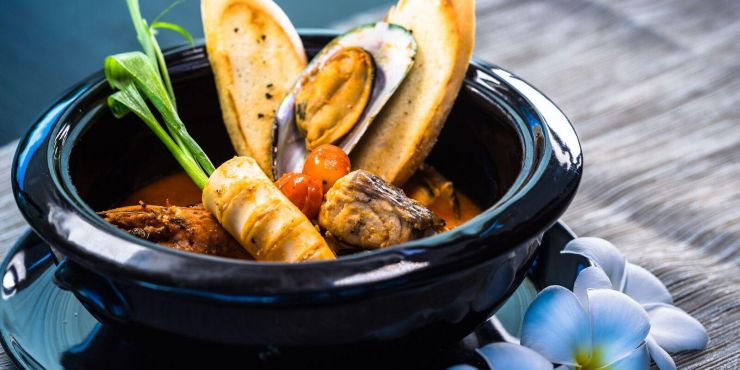 Aava Pizzeria & Bakery
Family-friendly option where you can find traditional wood-fire oven pizzas, freshly baked breads and pastry treats.
Location
Aava is located on Nadan Beach in Khanom, Nakhon Si Thammarat, Southeast Thailand. Khanom is a small, quiet, town with beautiful natural scenery. Hotel's beach is very secluded and you may not see a soul as you walk along the shore.
Nearest airport
Transfer time by car is approximately 2.5 hours from Krabi Airport (the most popular airport), 1 hour from Nakhon Si Thammarat Airport, 1.5 hours from Surat Thani Airport or it's a 45 minute ferry ride from Koh Samui island.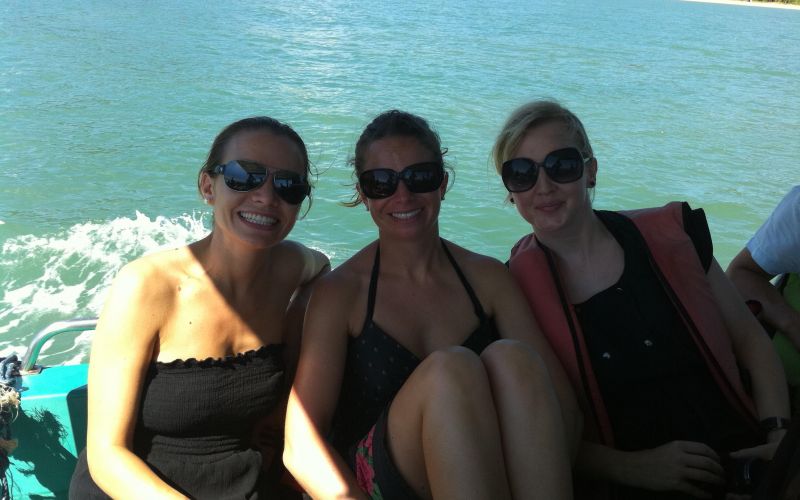 Our Travel Review of Aava in Thailand
Read our personal review on a stay at Aava Resort in Thailand
Families, Children & Infants
Everyone is welcome at Aava Resort & Spa, with its free Kids Club and free access to two private nannies, for evening babysitting or to care for younger guests (subject to availability).


Reviews
Amazing resort spa was great the classes were excellent plus they organise trips out too !! Staff were all so friendly and the food excellent everything was perfect for me as a solo traveller
Vicky Ballantyne
A great experience that resonates with me 6 weeks after returning home chiefly due to the wellness instruction at the spa and hospitality of the staff together with its location in Khanom. The mixture of guests is interesting, young and retired couples, single travellers and families with young children all of whose needs were well catered for. I read some less positive reviews after booking. At the time I came to the conclusion my agent only has the best on its portfolio and my holiday more than met my expectations, not only because of the hotel staff and guests I met.
Anonymous
Beautiful place with friendly staff and great facilities.
Anonymous
Tired & worn out resort. in the throws of a divorce!
Peter Holt
---
Why Wellbeing Escapes?