Palasiet Thalasso Clinic & Hotel
Benicàssim (Castellón), Valencia, Spain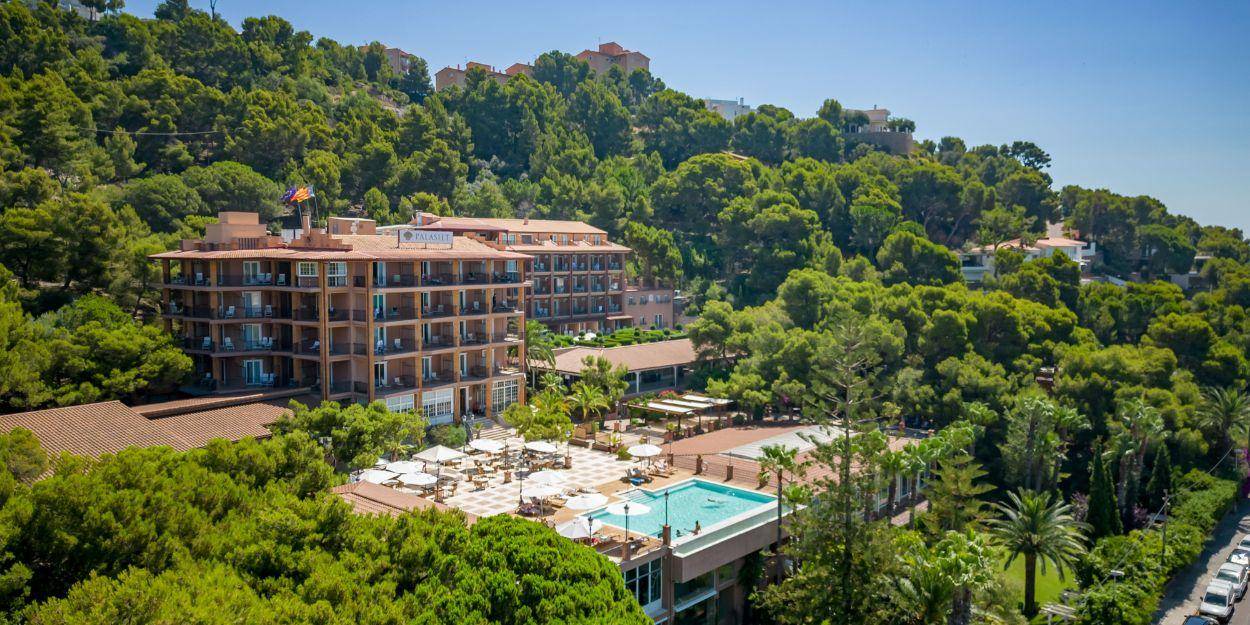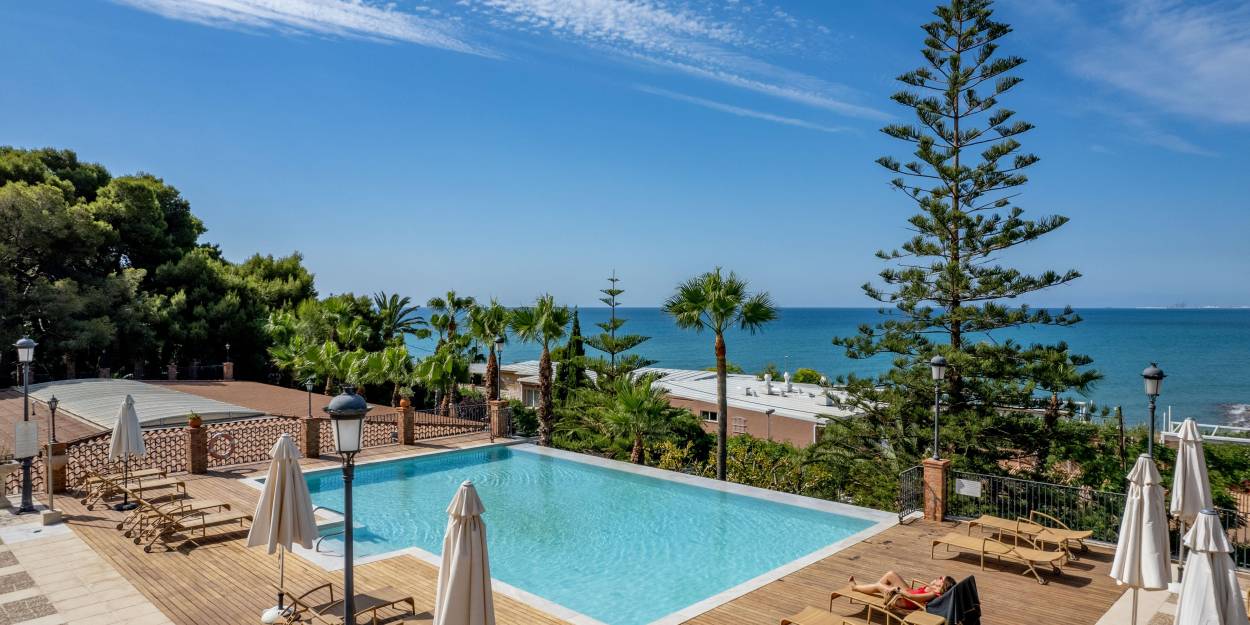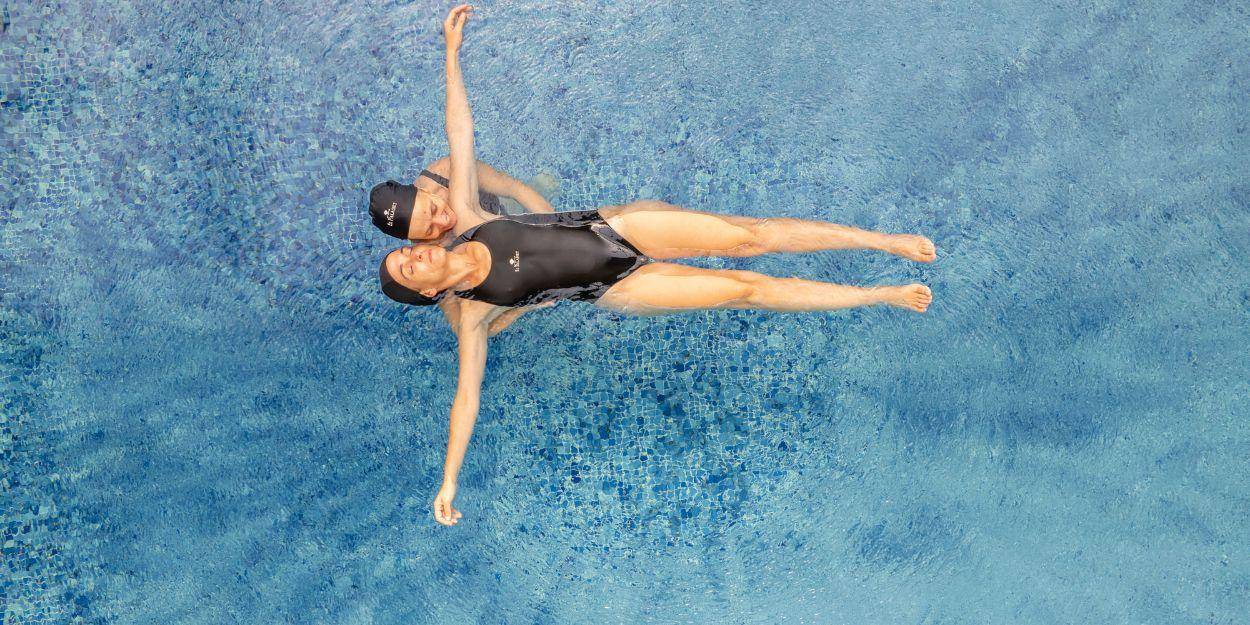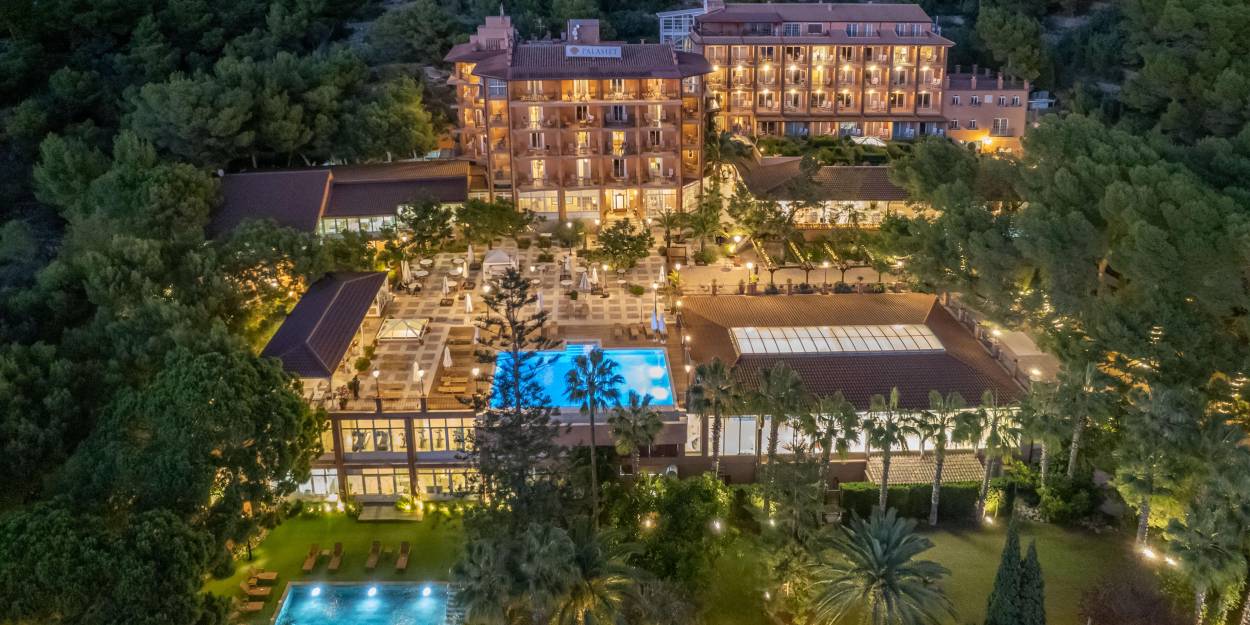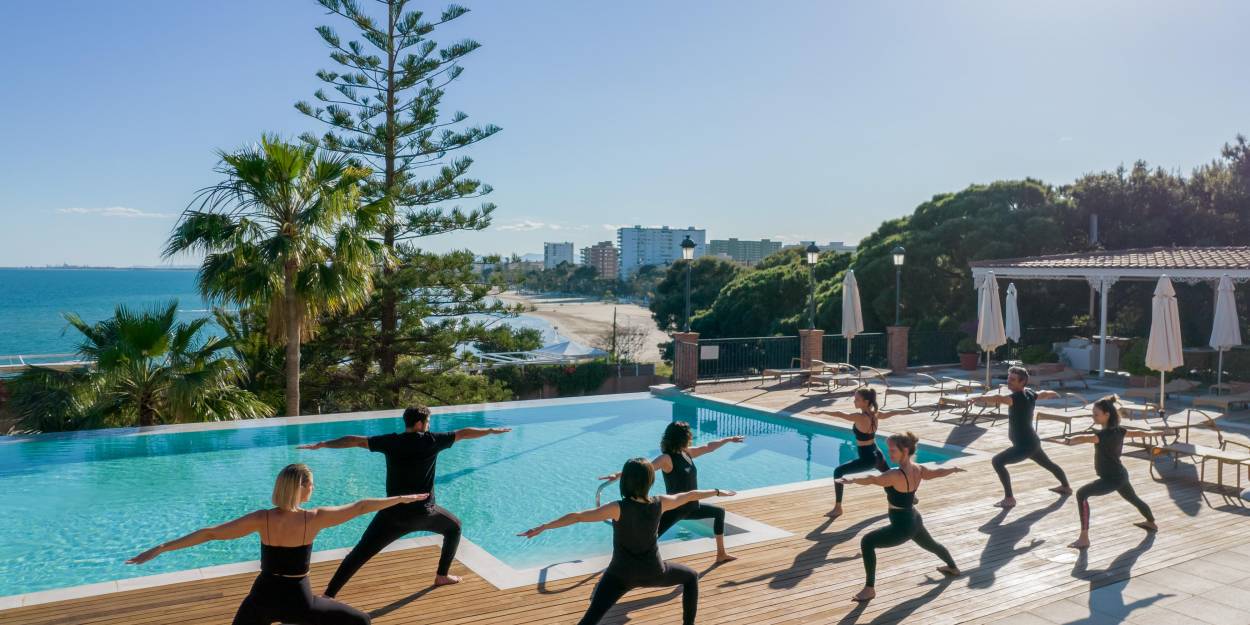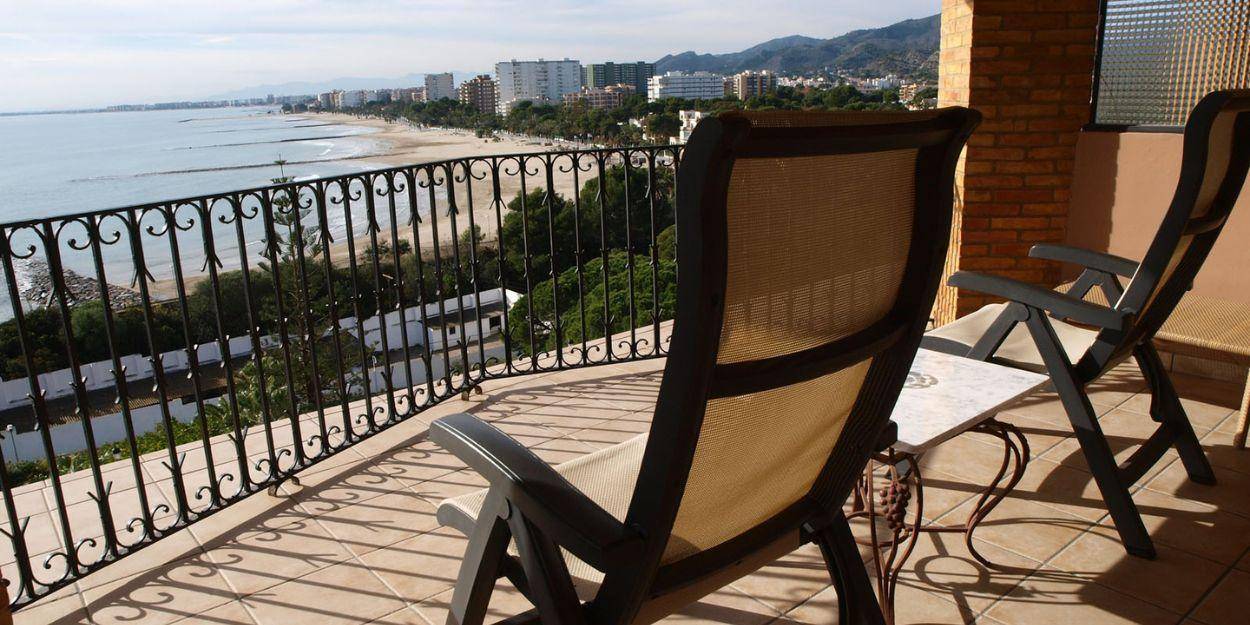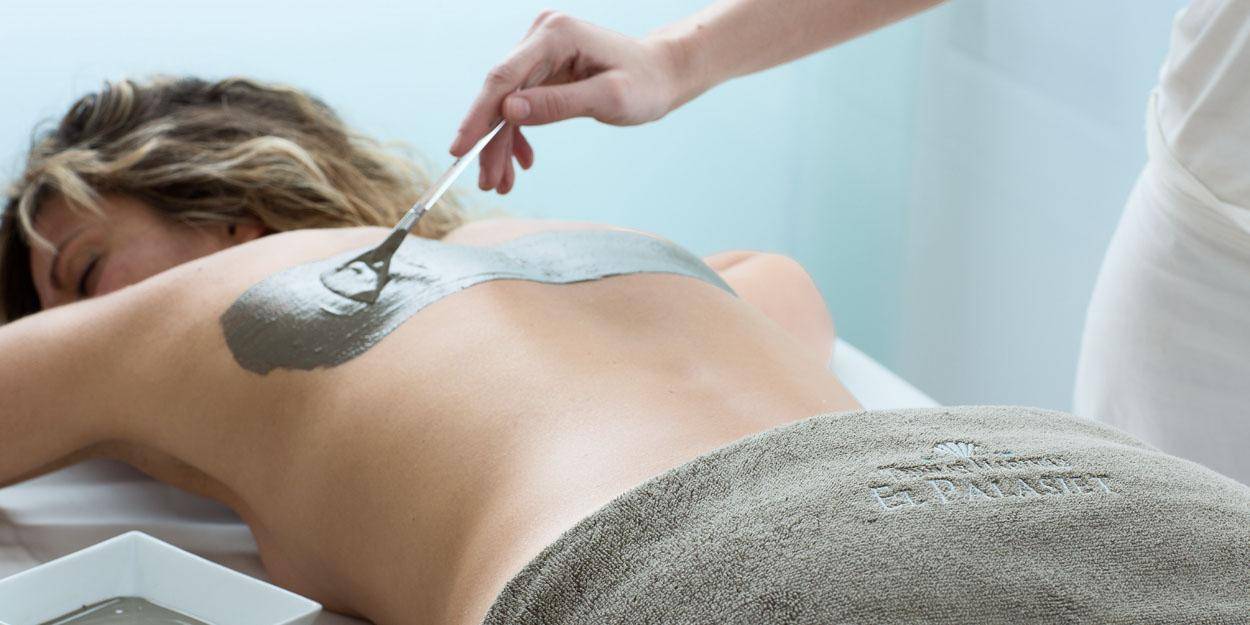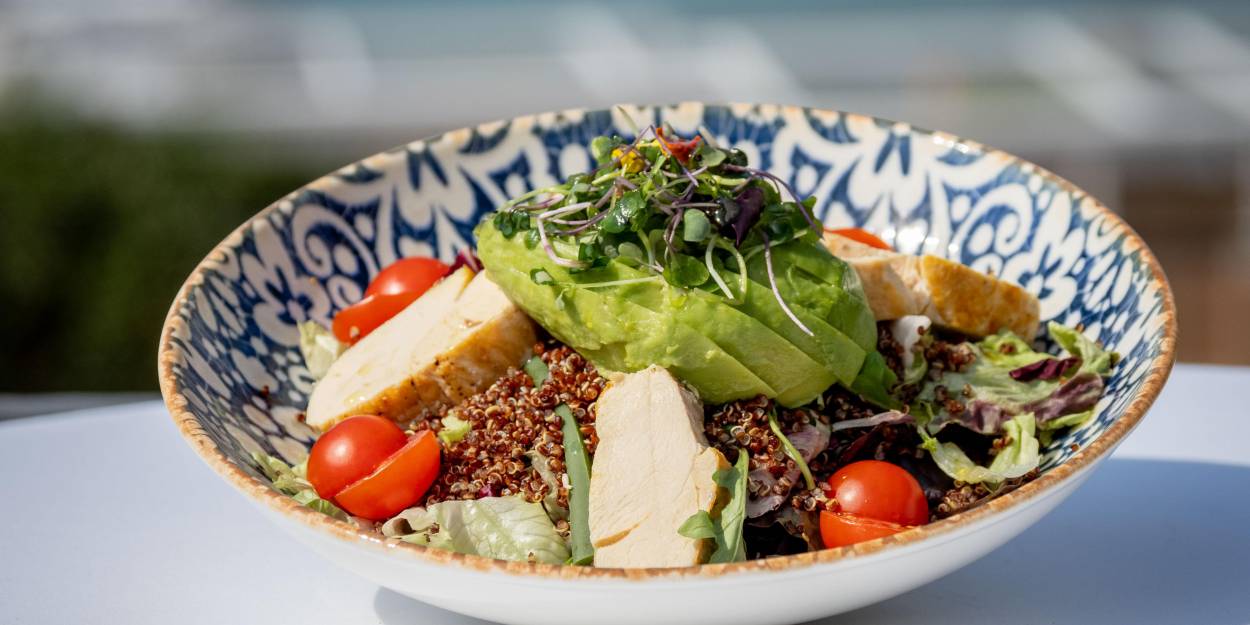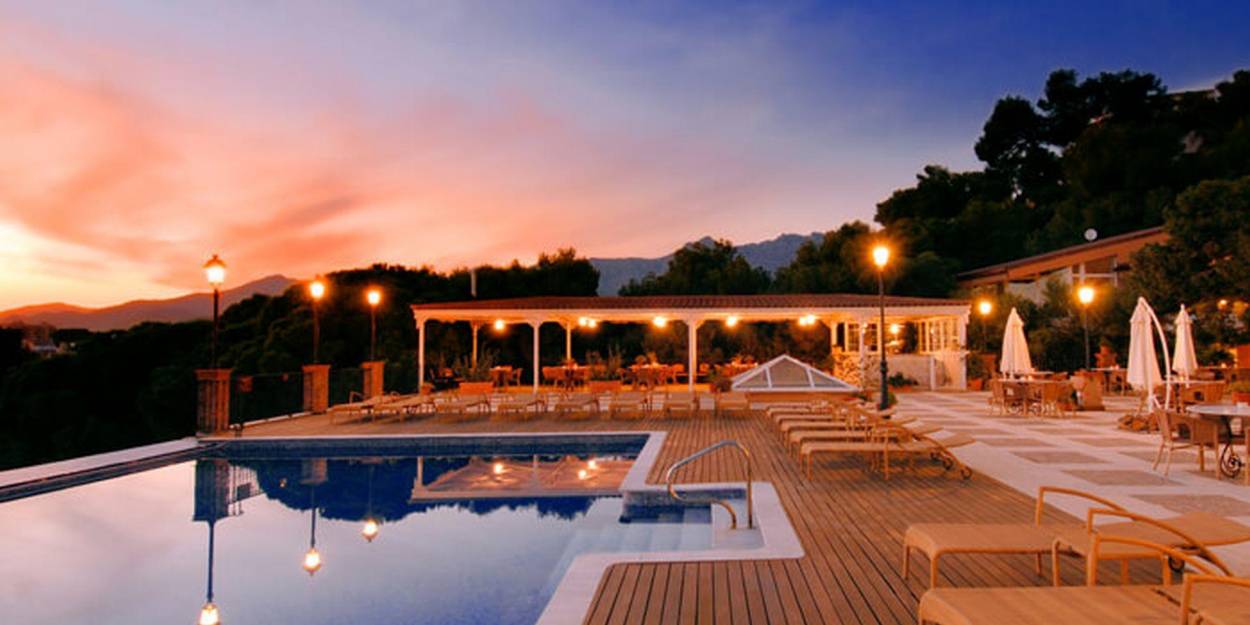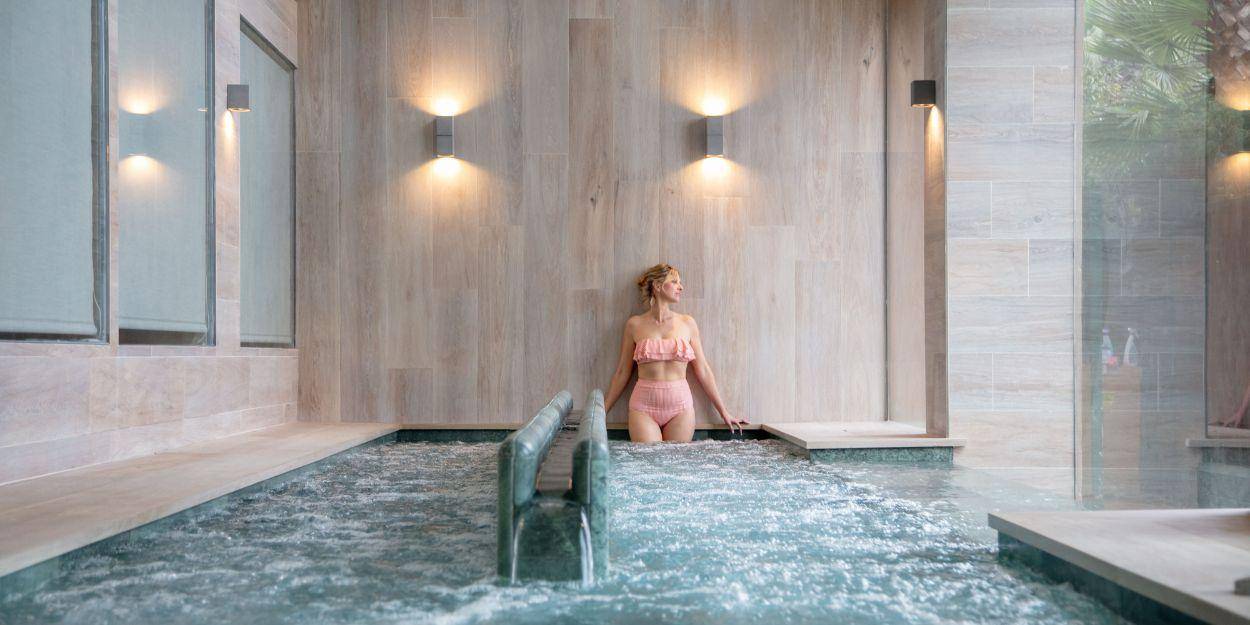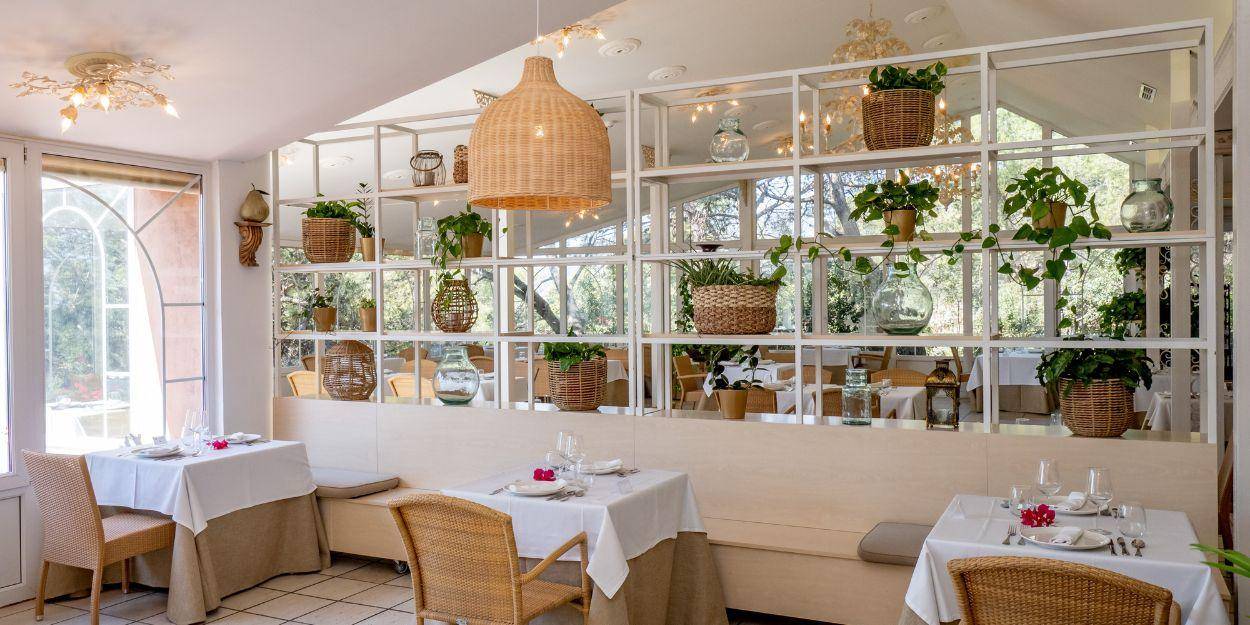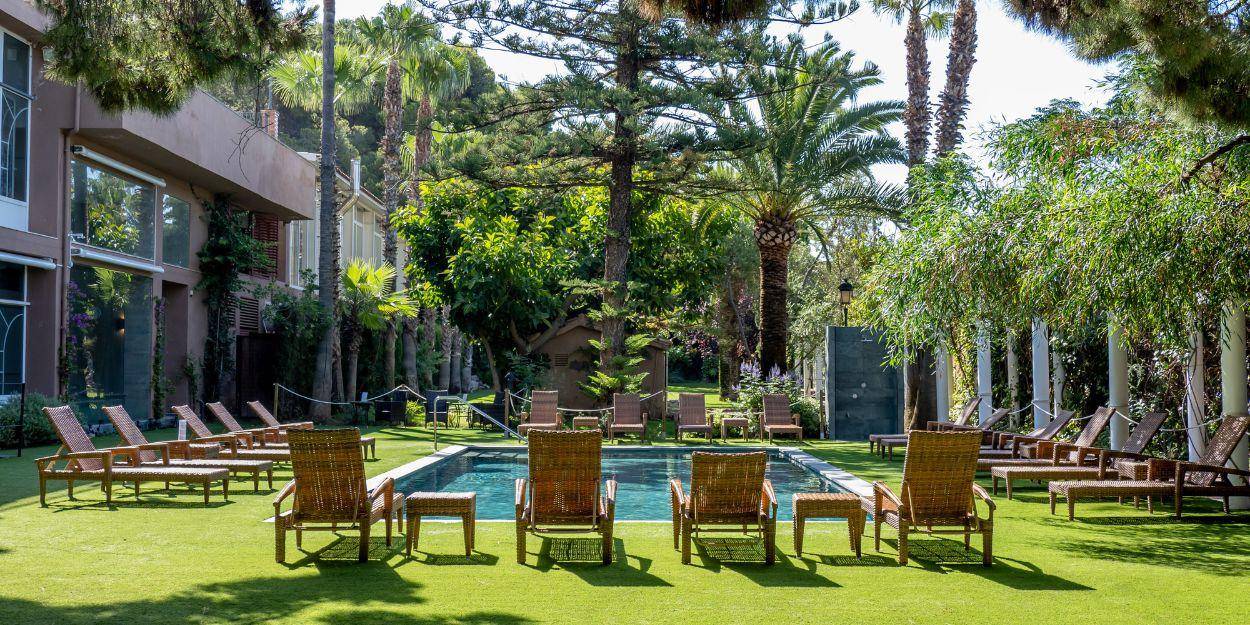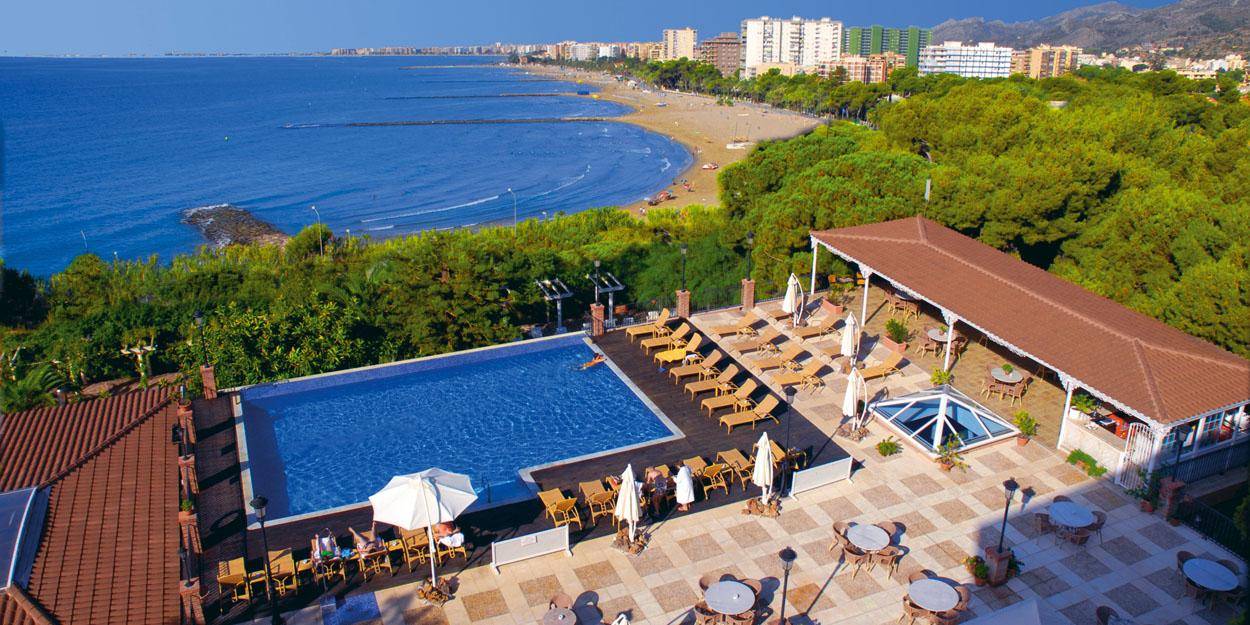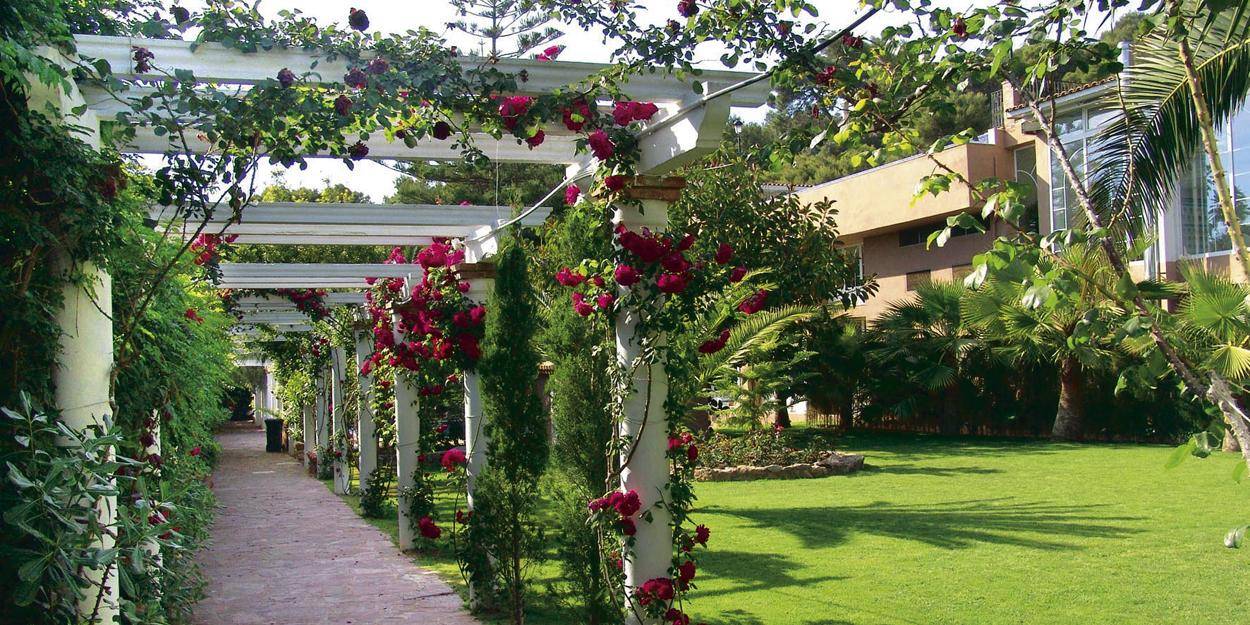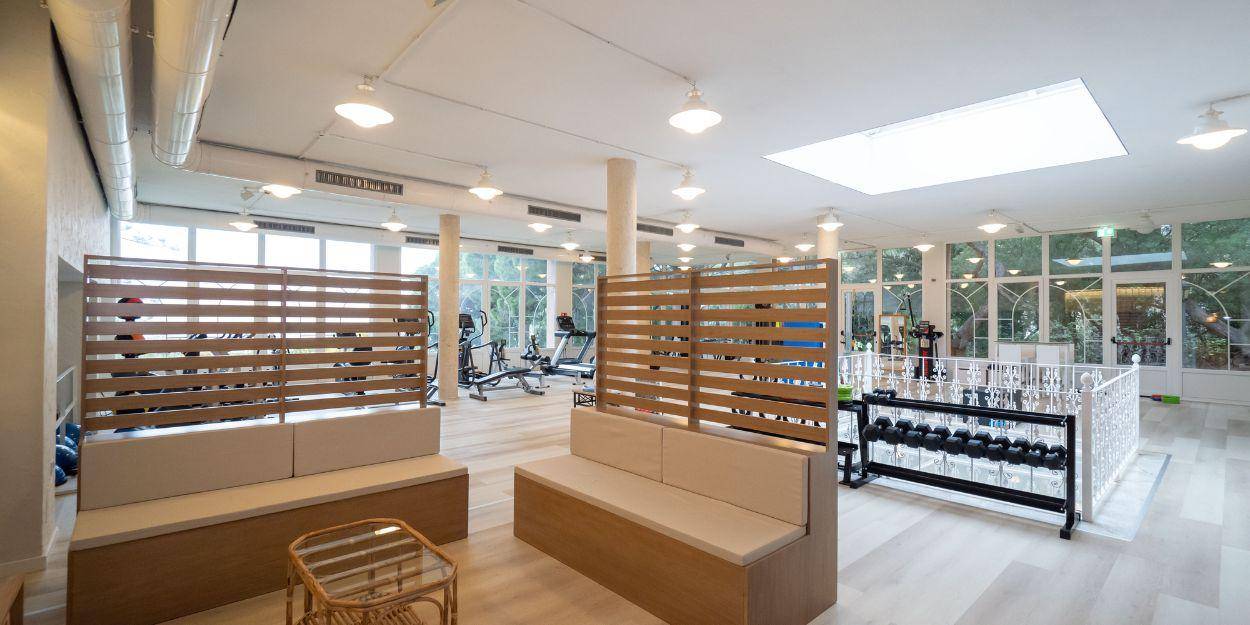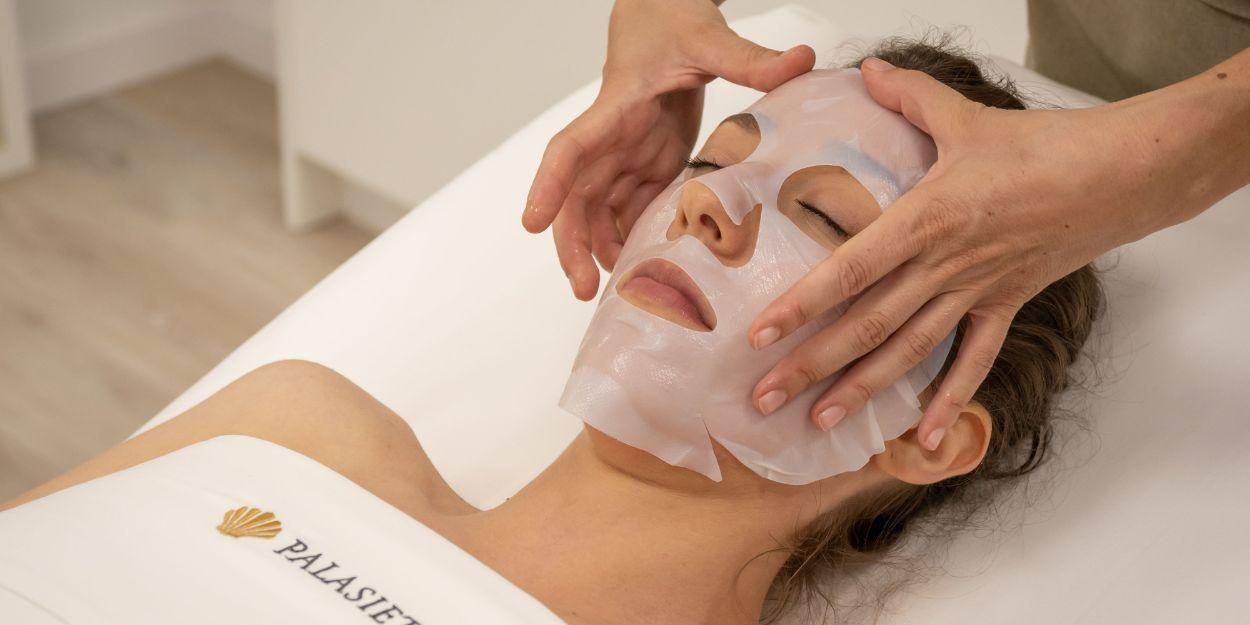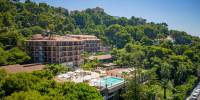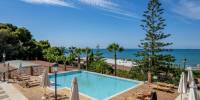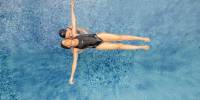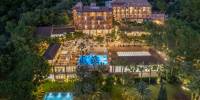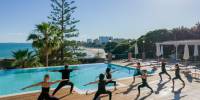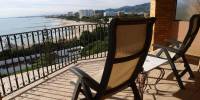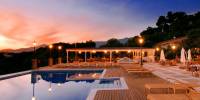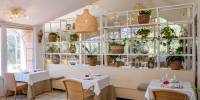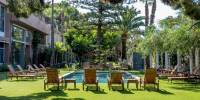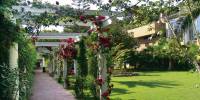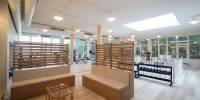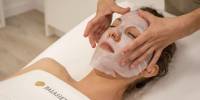 Overview
Palasiet Thalasso Clinic & Hotel is set within the gardens of a 19th century classical villa along the Mediterranean coast. This family-owned, four-star hotel and spa has been offer healing Thalassotherapy treatments since the 1970's so it's safe to say you are in great hands. It is the leading centre of thalassotherapy in Spain. The hotel is full of character and tradition with views across Benicassim bay and beach which is just a 5 minute walk away. Go here to enjoy healing Thalassotherapy treatments, healthy Spanish cuisine and all in a relaxing location.
When to go
Spain enjoys mild weather all year round. The warmest months are from June to September.
What we love
The superb Thalassotherapy treatments which we guarantee will leave you feeling amazing
The location is ideal as you are just 5 minutes to the beaches
The bike tour along the 'Via Verde' (Green Road). Request a bike to hire from the hotel and see for yourself how this stunning route got its name.

Who should go
If you are serious about Thalassotherapy this is the ideal choice
Solo travellers who want to combine a healthy holiday with a relaxing beach holiday
If you are looking to lose some weight, the programmes here are tried and tested.

Offers
Spa credit voucher - 30 Euro per person with min stay 4 nights or 50 Euro per person with min stay 7 nights (credit can be used for any treatments in the clinic except in aesthetic medicine, hair and cosmetic products)
Wellness
The hotel has been a dedicated Thalassotherapy Centre since 1970 so knowledge and expertise are assured. It is the leading center of thalassotherapy in Spain. Thalassotherapy has been proven to help with physical and mental health and its benefits are numerous from helping with stress, aiding sleep to improving circulation. It also accelerated body fat reduction, improves respiratory conditions and chronic skin conditions. The medical team including doctors and dieticians are there to support you with your wellness goals.
Facilities include seawater thermal indoor swimming pool, sauna, hammam, vaporarium, cervical waterfalls, hydro-massage baths, 10 treatment rooms, Vichy showers and seaweed & sea mud body wrap cabins.
Accompanying guests or guests without programs can have access to the circuit for a extra fee of €20 (per visit).
Example treatments at Palasiet Thalasso Clinic & Hotel
Thalassotherapy treatments
Kobido Massage
Magnetotherapy
Hygiene Facial
Marine bath sensation
Anti-cellulite lymphatic drainage

Craniofacial wellbeing massage
Bamboo rods massage
Algae therapy wrap

Activities
Activities available at resort
Cooking demonstration
Swimming
Personal training
Healthy eating talks
Walk around gardens

Yoga
Pilates
---
Activities available at the surrounding area
Hike in nature reserve Centro De Interpretacion Paraje Natural Del Desert De Les Palmes
Head to Castellon or Valencia for shopping or galleries

Typical Group Classes
Pilates
Yoga (Hatha, power)
Power walks

Circuit training
Stretching
Aquatraining
Please note that all classes are in Spanish. Ask us about private classes for English speaking instructors
Sample Weekly Class Schedule
Please note - Classes are subject to change and seasonal adjustments
---
Rooms
There are 74 comfortable rooms and suites, each with private terraces and views of the sea, Bay of Benicassim or the surrounding manicured gardens.

Standard double
The Standard Double Rooms are 21m2. They have either a double bed or twin beds.
These rooms have private balconies or terrace with sea views (front or side).
All rooms have en-suite bathrooms with either a bath or shower.
Facilities include air conditioning, heating, ceiling fan, minibar stocked with juice and water, safe, background music channel, satellite TV and complimentary Wi-Fi.

Superior Deluxe Room
Larger rooms (25m2) with direct sea view over the Bay
Modern bathrooms have either bathtub or a shower.
Facilities include air conditioning, heating, ceiling fan, minibar stocked with juice and water, safe, background music channel, satellite TV and complimentary Wi-Fi.
What's on the menu
Food is a very important part of the experience here. The aim is to prove that healthy eating doesn't need to be tasteless. The head chef and the in-house nutritionist have created menus which fuse traditional Mediterranean cuisine with a modern approach. The restaurant prides itself on its variety of food menus and can meet your specific dietary needs. There is also a bar which serves light refreshments and snacks.
El Palasiet Restaurant
The light and airy El Palasiet restaurant offers healthy food throughout the day. Breakfast is a buffet style whilst lunch and dinner are set A La Carte menus. If you select a weight-loss programme, the in-house nutritionist will work with you to create a specific menu, so there are no temptations.
Location
Palasiet Thalasso Clinic & Hotel is located in Benicassim on the Costa del Azahar in Spain. It's a 5 minute walk into the town and beaches. If you are looking for a bigger city, head into historical Castellon which is approximately 30 minutes by car or Valencia which is 1 hour away.
Nearest airport
The transfer time from Valencia Airport is approximately 1 hour by car. Or the transfer time from Castellon Airport is shorter with 30 minutes by car.
There are frequent flights from London and other UK cities. London has a regular Castellon route which is operated by Ryanair.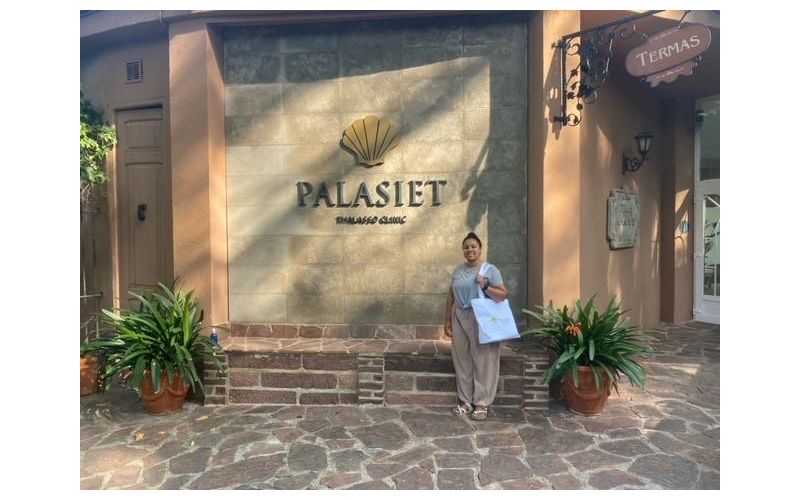 Simone's Visit to Palasiet Thalasso Clinic & Hotel
Families, Children & Infants
Everyone is welcome at the hotel although due to the nature of the Thalassotherapy, it is mainly adults. There is no children's club or babysitting service available.
Reviews
I was very pleased overall with my stay at El Palasiet. It was almost entirely what I was hoping for, which is lucky when you're visiting somewhere for the first time. The spa treatment programme was very good, as were the hotel facilities, and I left after a week feeling refreshed, physically and mentally relaxed. It's worth highlighting that it's not brilliantly set up for non-Spanish speakers (I couldn't join every single class), but in general staff went to a lot of effort to accommodate this and I didn't feel it detracted significantly from my experience. There was one unfortunate incident involving a member of staff and my purse. As nothing was lost in the end, I don't feel it's fair to say more. The management took it very seriously: I was satisfied this was a very unusual incident for the hotel and was able to resume my trip satisfactorily, though it did take the edge off slightly. Despite this, I would recommend the El Palasiet to others hoping for a relaxing holiday in beautiful surroundings, with an excellent spa and thalassotherapy experience, friendly staff and good facilities.
Anonymous
Lovely staff, great location, very clean, big room, proper service across every level. Food plentiful and very well presented even on fitness programme, perhaps a little bland. Lack of speaking Spanish was a minor hindrance and not anything major. Good classes. A couple of things could have been explained more clearly but overall a great experience and definitely going back.
Angela F
Perfect! can't find any fault at all.
Anonymous
My third visit and ideal for my current health needs. Friendly, expert staff, top treatments and good food made for a much needed health boost.
Anonymous
I'd been before so knew what to expect.
Anonymous
I love this hotel so much. I was here last autumn too, and several of the staff remembered me. The sea views, location and rooms are just perfect and the spa and treatments are just wonderful. I like the approach in the spa and the range of treatments available is really good. The food is excellent; delicious, nutritious and healthy (but always with treats available on the menu for those not watching their waistlines).
Mhairi McMenemy
It was good but the food could have been a little more varied.
Anonymous
Wonderful hotel. Beautiful rooms. The thalasso spa was wonderful and the treatments were first class. It's in a beautiful location and even so late in the year it was lovely to sit outside in the sun. The beach is also beautiful. The food is exceptional. I never felt hungry or deprived even though I was largely eating the more restricted menu. There was plenty of choice and always something good to eat. It was a lovely holiday and I will probably be back next year!
Mhairi Clare McMenemy
very nice hotel; good food, lovely surroundings and good service. my only compliant is that I paid for a transfer from the airport as part of the package. the taxi did not turn up and i had to ring the uk and after about an hour a taxi arrived. when i raised this with the hotel they told me that it was the taxi firm not them. no apology and this is not an appropriate way to proceed. the hotel should have taken responsibility
Louisa Taylor
---
Why Wellbeing Escapes?