Shreyas Yoga Retreat
Bangalore, India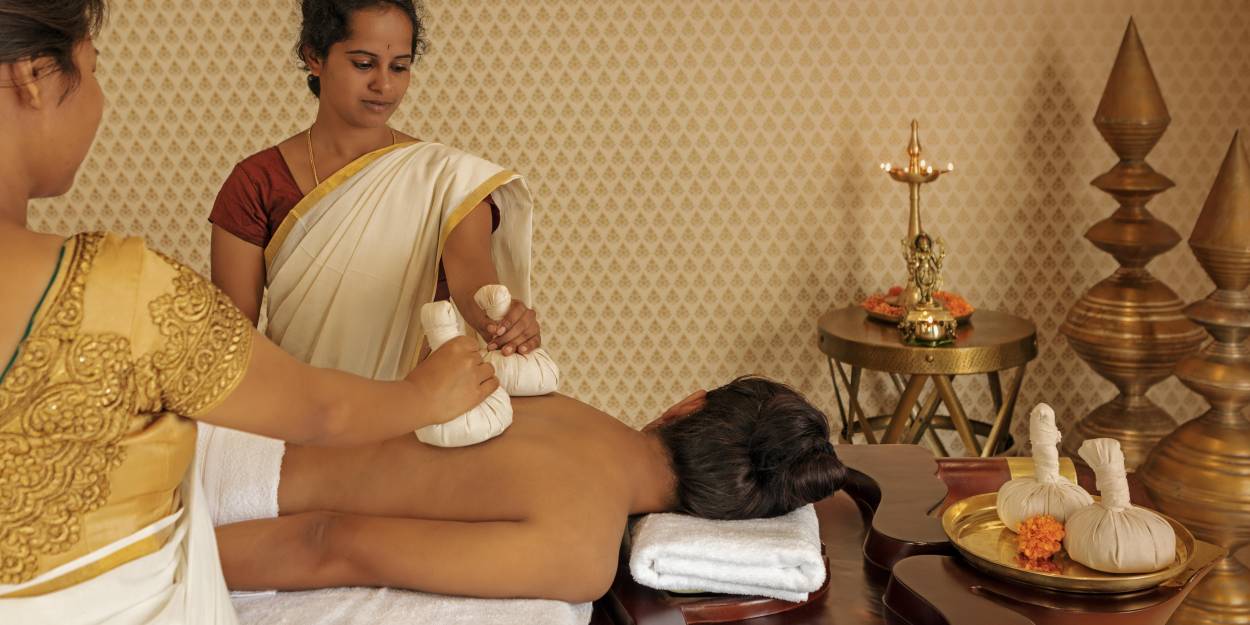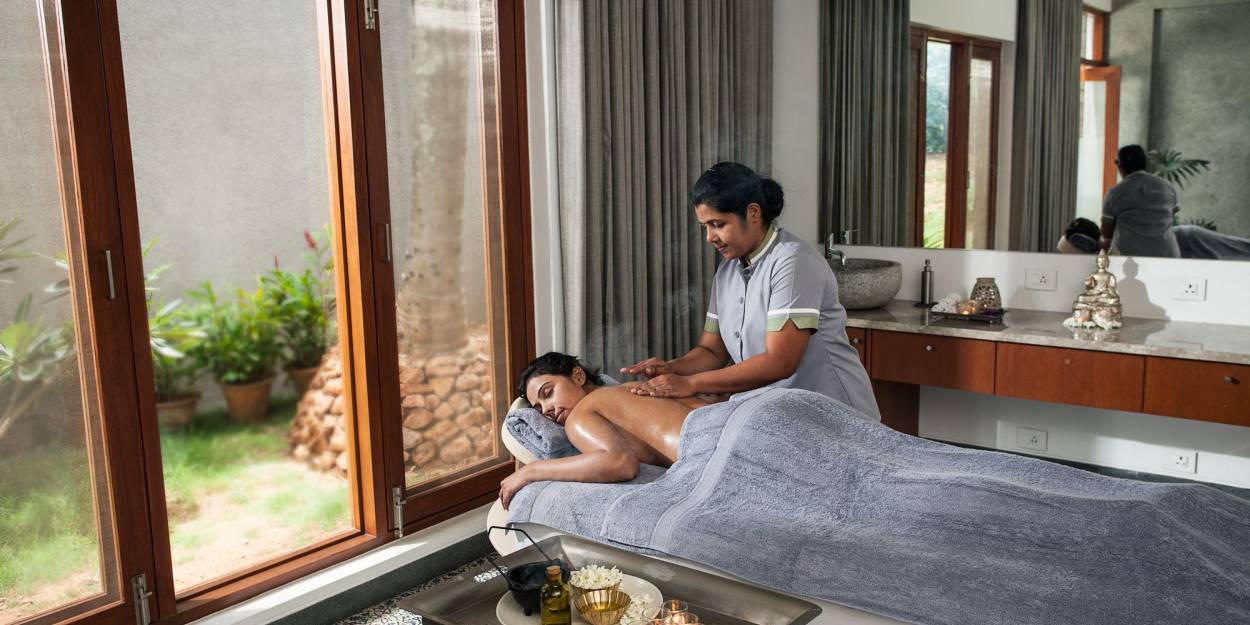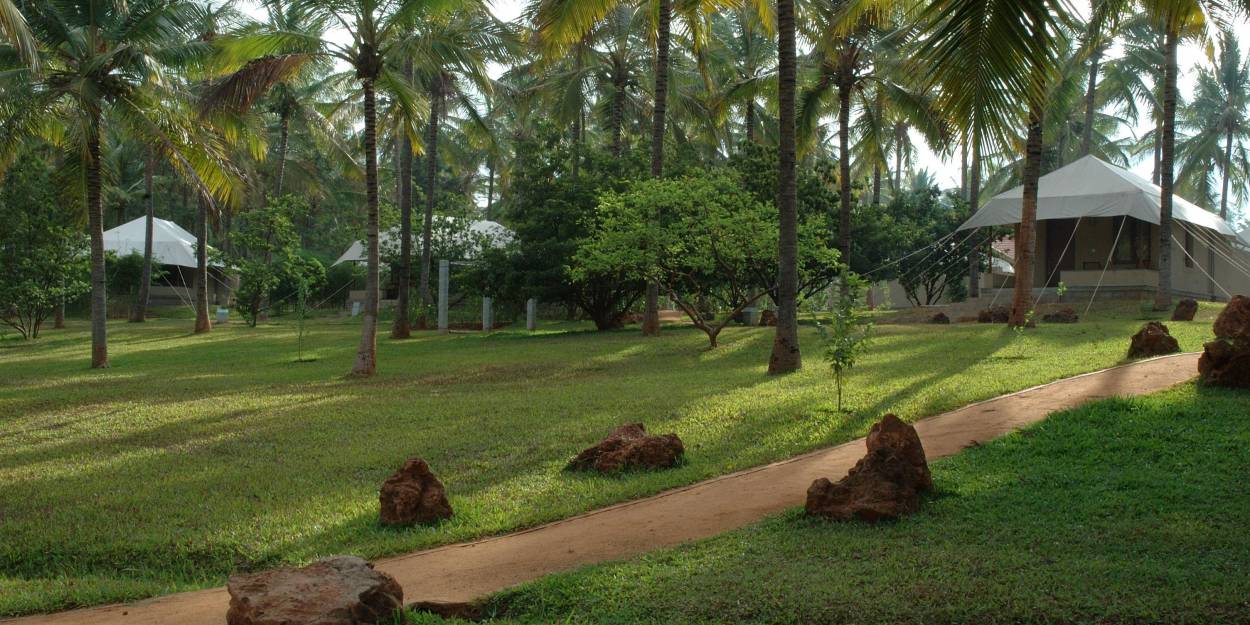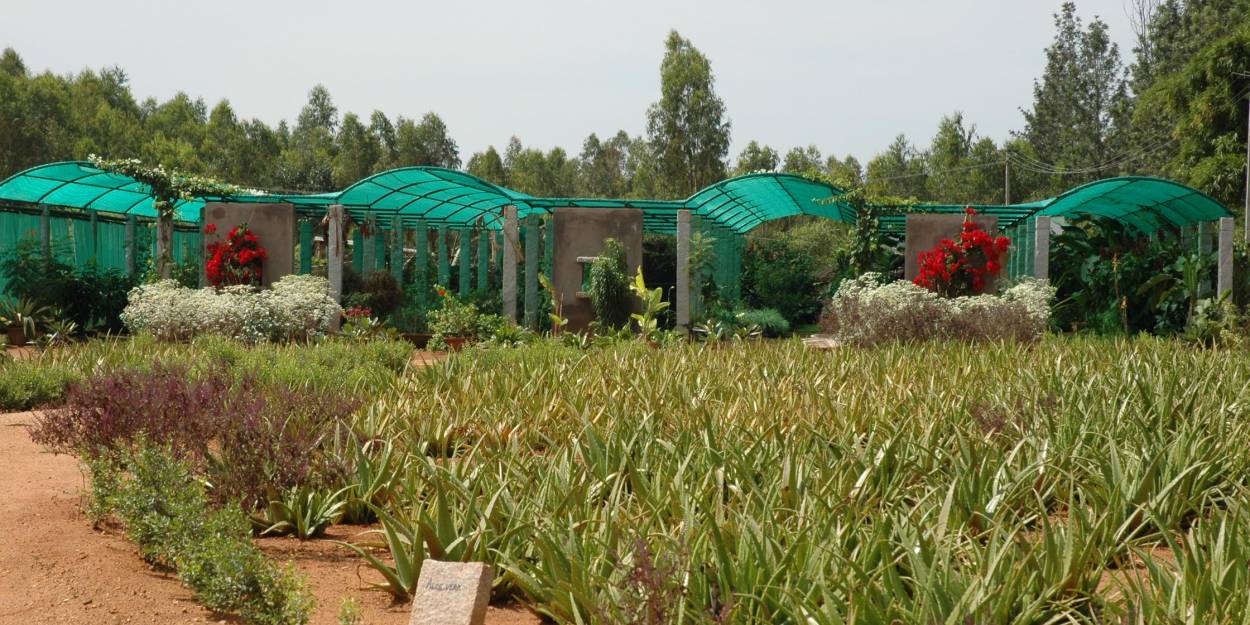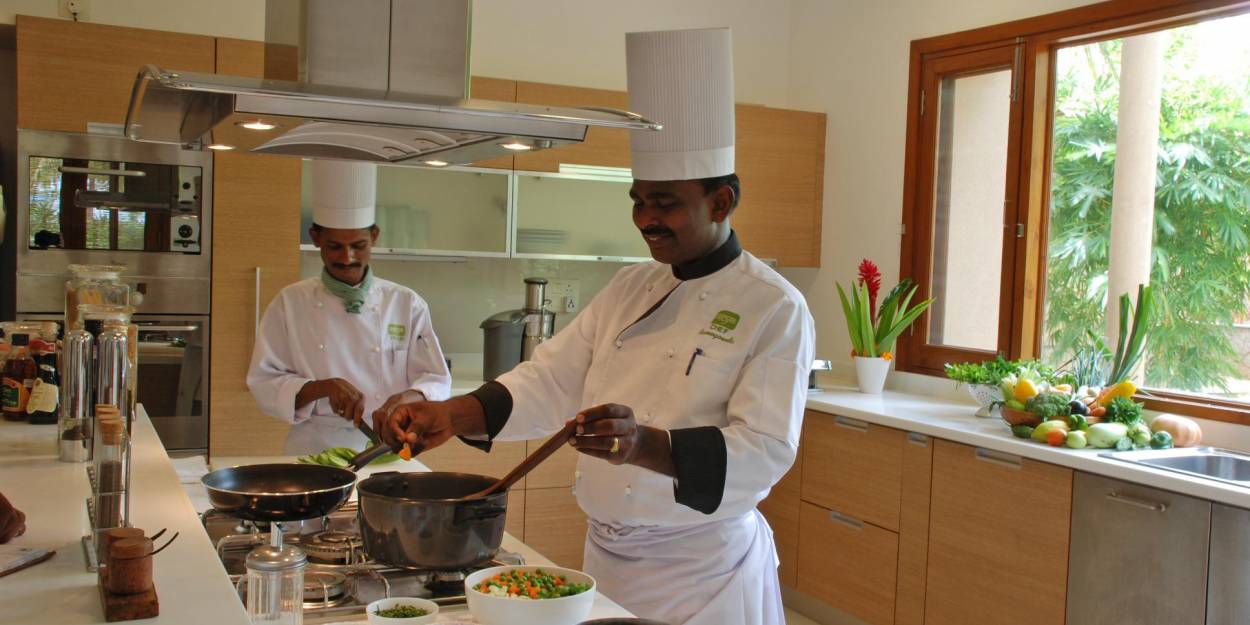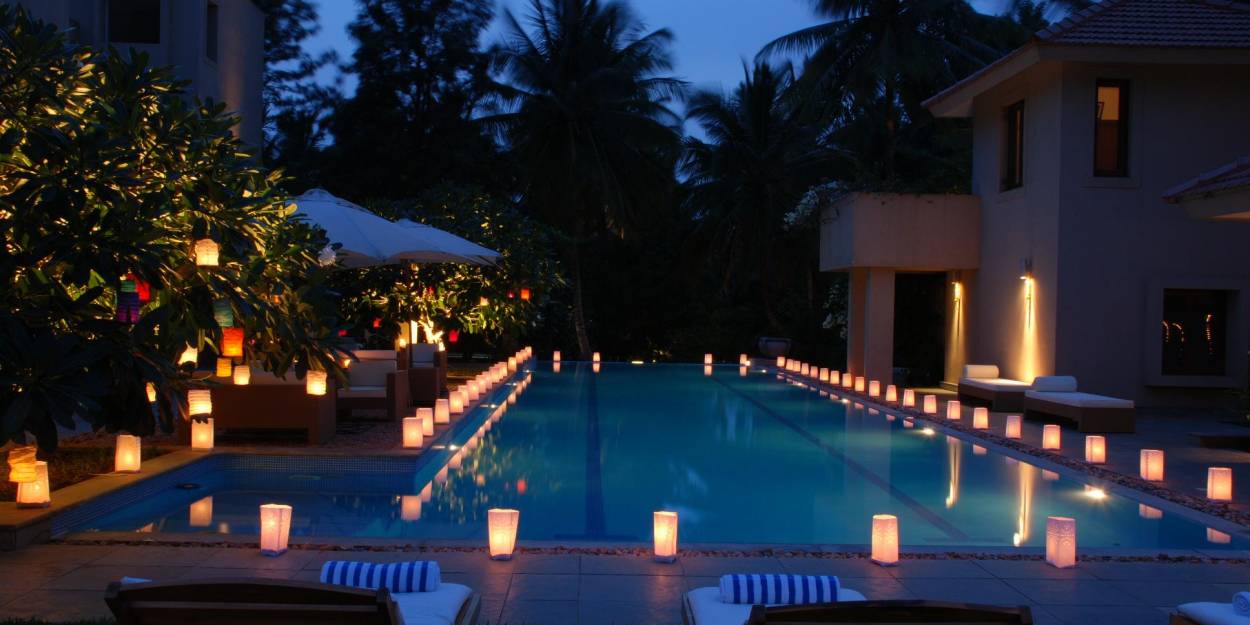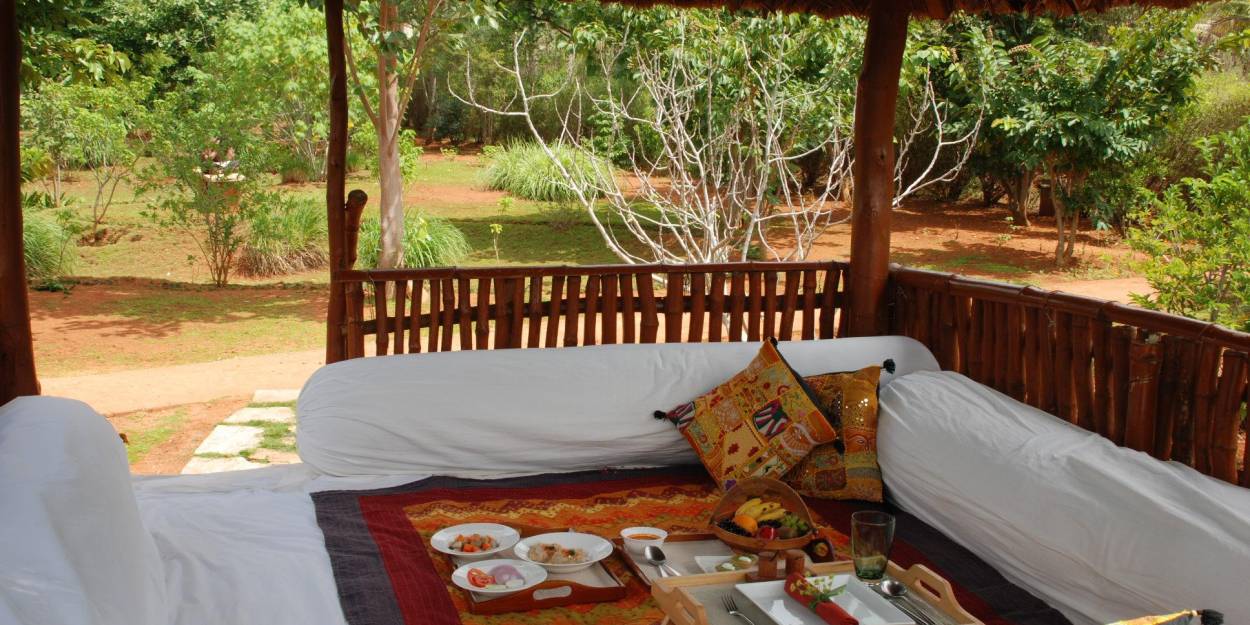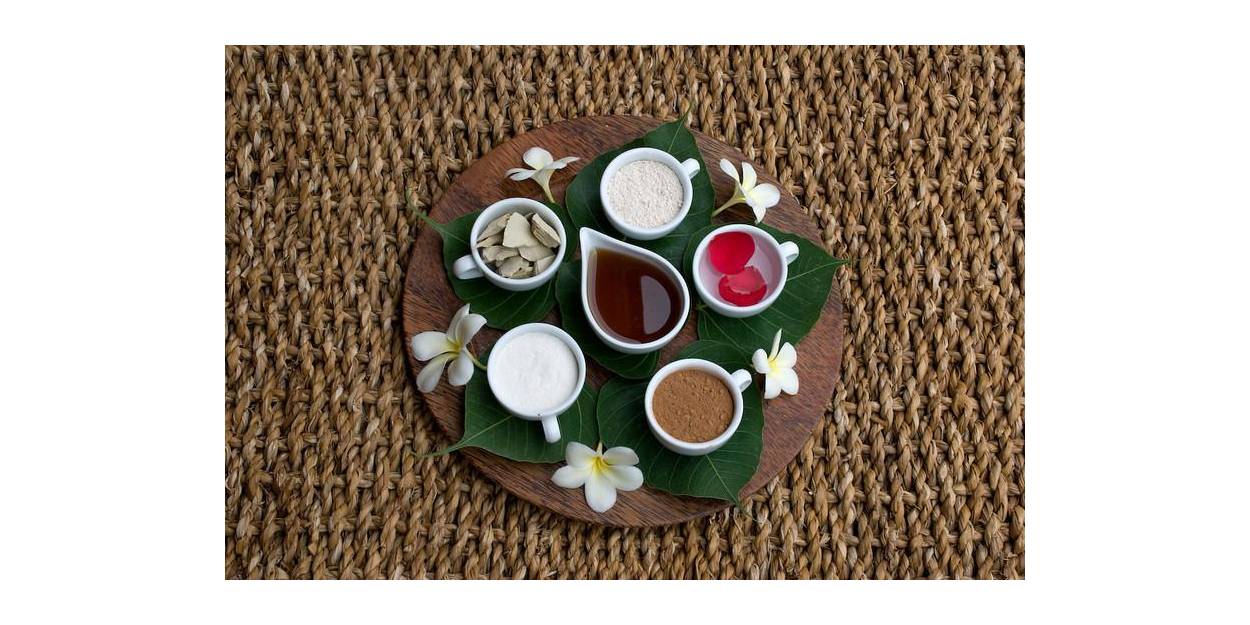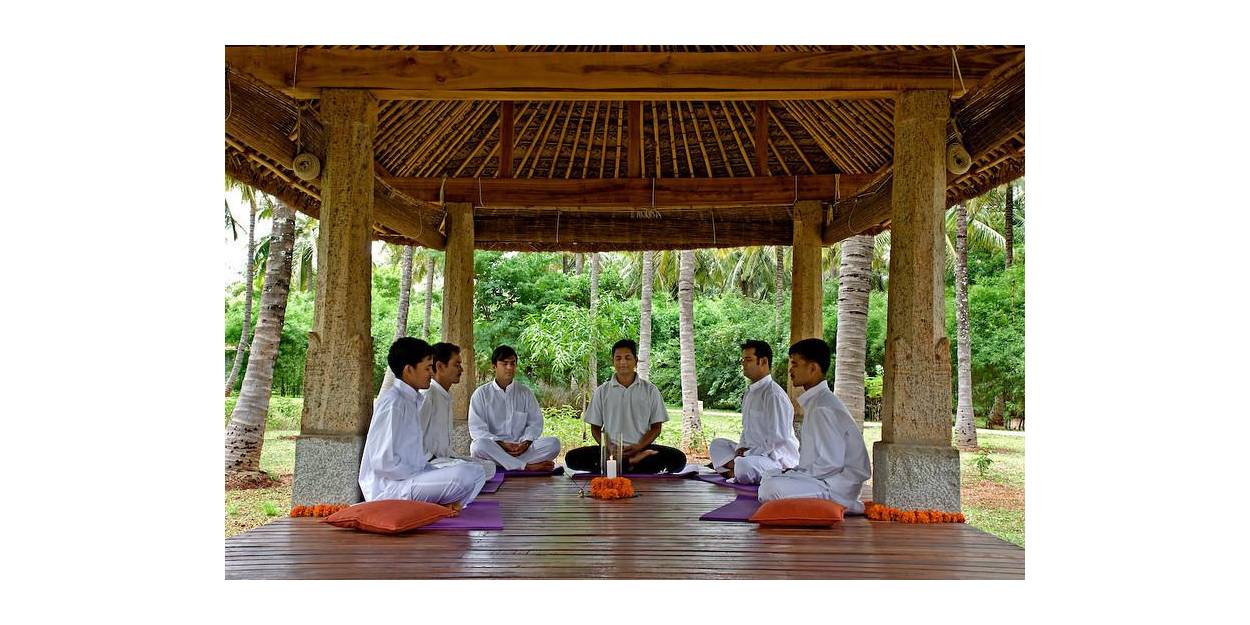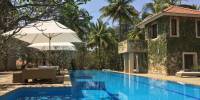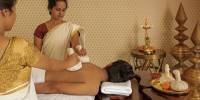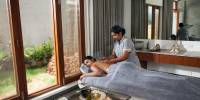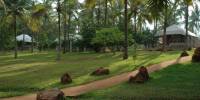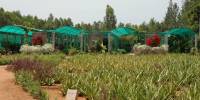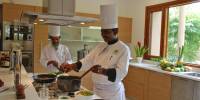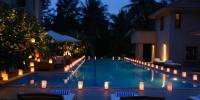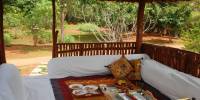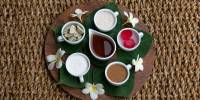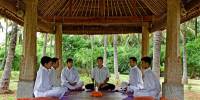 Overview
Shreyas is luxury yoga retreat meets boutique hotel. Its philosophy is that 'a guest is to be served as god' so the team prides itself on personalised service and really connecting with you. It's set on a former coconut plantation and yoga and meditation are the key focus. Wellbeing programmes are tailored to your needs and the newly-built Anaha spa specialises in Ayurveda as well as healing, holistic therapies. There is an intimate, sociable vibe and it's truly a spa holiday with a 'heart' as the retreat funds a local children's home which you can visit.
When to go
The monsoon is from June to September with daily showers.
What we love
The stunning 25 acre grounds full of beautiful trees and plants which are great for a medative stroll
The yoga nidra (psychic sleep): you are guided into a conscious state of sleep and wake deeply rested
The 'community' spirit - Shreyas funds a local orphanage and you can make lunch and take it to the kids.
Who should go
Yogis of all levels as the classes are inclusive yet the teachers will make it challenging for you if needs be
Sociable solo travellers - it's intimate here so everyone freely talks and mixes with each other
Vegetarians – the gourmet food is seriously delicious with an Indian slant.
Offers
Single traveller discount of 5% (with or without pre-purchased programme)
$130 spa credit per person or a FREE return airport transfers worth $130, min stay 5 nights (stay only – no programme/Holistic stay)
Free village excursion (only with a pre-purchased programme)
Loyalty offer: contact us for details

Holistic stay
Room price
Nights
Price per night
Programme price pp
Total
£2,080
5
£416
+
£1,172
= £4,424 for 2 adults
Please select your travel dates in the bar above to see accurate prices and discount
Wellness
The newly- built spa is named Anaha which means 'wellbeing' or 'to breathe freely' in Sanskrit and nicely sums up the spa's philosophy. It's set over two levels and offers authentic Aurvedic and holistic spa treatments. All treatment rooms have a shower, toilet and changing area.
Facilities include naturopathy rooms, 13 treatment rooms, hydrotherapy rooms, steam room, sauna, jacuzzi, beauty salon, infinity pool, yoga shala and open-air yoga studio and gym
Example treatments at Shreyas Yoga Retreat
Spice body scrub
Abhyanga
Jala Neti
Aromatherapy

Fitness & Activities
Activities available at resort
Cooking classes
Cricket
Library
Gardening
Orphanage visits
Trekking

---
Activities available at the surrounding area
Day trip to Mysore - where Ashtanga yoga was born
Guided city tour of Bangalore
Visit local town or villages

Sample Weekly Class Schedule
Please note - Classes are subject to change and seasonal adjustments
---
Rooms
Shreyas is a boutique retreat with only 12 cottages and each has a private veranda or deck area. The Garden Tented Cottages and Poolside Villas are the same price. The cottages are dotted around the resort either in the gardens or by the pool.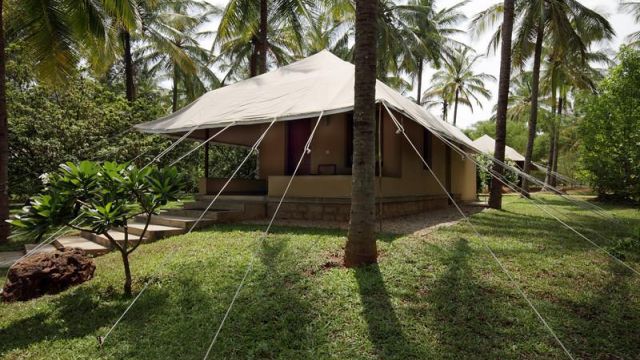 Garden Tented Cottage
The Garden Tented Cottage are 65 m2 and have a king-size bed overlook the garden.
They have a private en-suite with shower.
Facilities include fruit basket, safe, bathrobe, slippers, hairdryer, kettle with teas, air-conditioning (but you can opt for a ceiling fan) and complimentary Wi-Fi.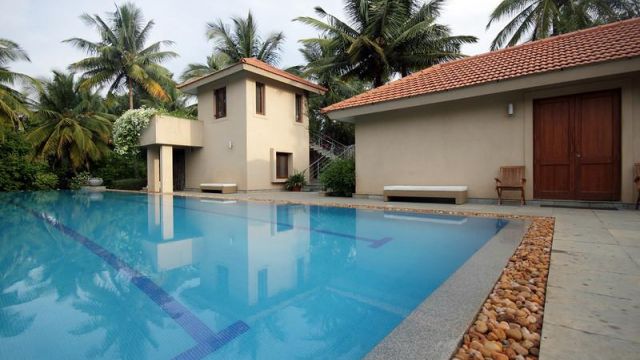 Poolside Cottage
The Poolside Cottages are 45 m2 and have a king-size bed overlook the pool so are less private. They a small deck area.
They have a private en-suite with shower.
Facilities include fruit basket, safe, bathrobe, slippers, hairdryer, kettle with teas, air-conditioning (but you can opt for a ceiling fan) and complimentary Wi-Fi.
What's on the menu
Delicious gourmet, vegetarian dishes are served, influenced by Indian as well as international cuisines. Shreyas Yoga Retreat is the only vegetarian member of Relais & Chateux in the world. This certification means that food here is some of the best in the world. The chefs use fresh herbs and vegetables from the vast on-site organic garden so everything is fresh and full of flavour. There are daily set menus and all dishes are served to you. They even have 3 cows for organic dairy produce and you can help to milk them. No alcohol, meat, fish or eggs are served.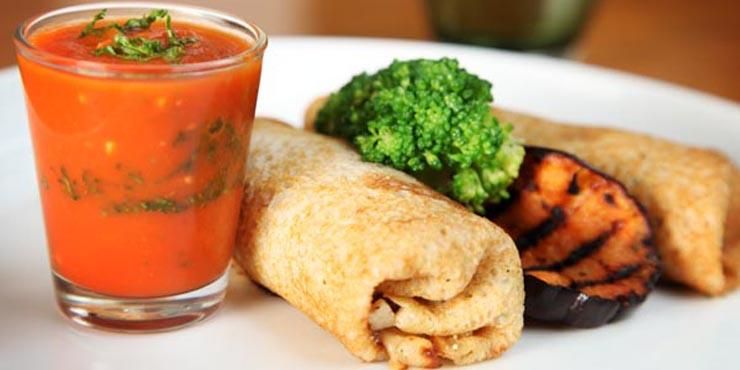 Shreyas Restaurant
There is one dining area with indoor and outdoor tables around the pool and garden (lit up with candles and lanterns at night). There is also a sharing table. In addition, there is an organic juice bar in the spa.
Location
Shreyas is set in 25 lush acres of a former coconut plantation and the grounds are filled with exotic jasmine and frangipani flowers.
Nearest airport
The transfer time from Bangalore Airport is approximately
60 minutes by car. There are direct flights from London operated by British Airways.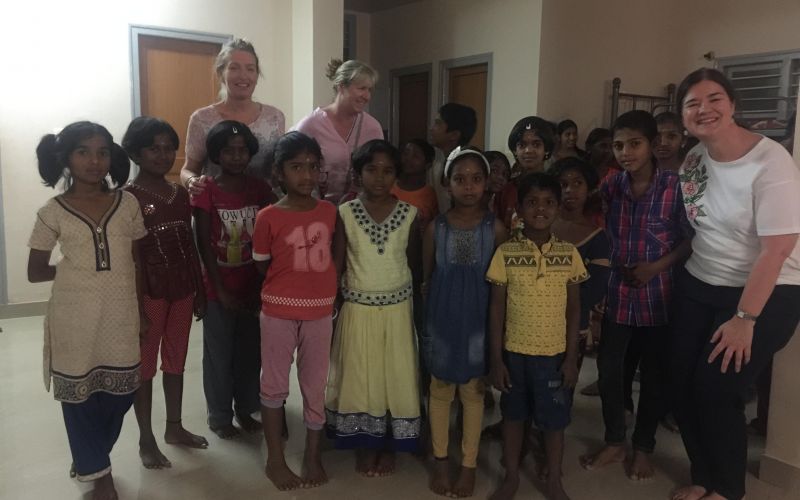 Our Travel Review of Shreyas Yoga Retreat in India
Read inside track on Natalie's visit to Shreyas in India
Families, Children & Infants
Shreyas Yoga Retreat does allow children but it's a quiet environment so it is better suited to older children only. However, it is rare to find children there.


---
Why Wellbeing Escapes?