Norway Midnight Sun Yoga Retreat with Reclaim Yourself, 4 - 9 July 19
Senja, Norway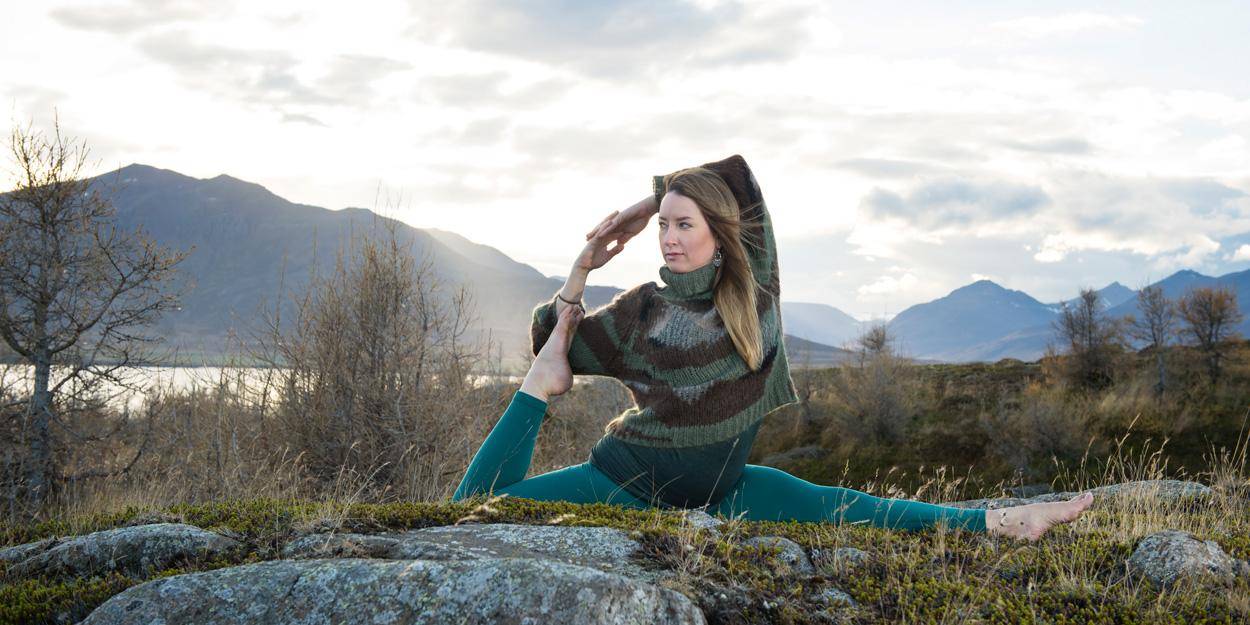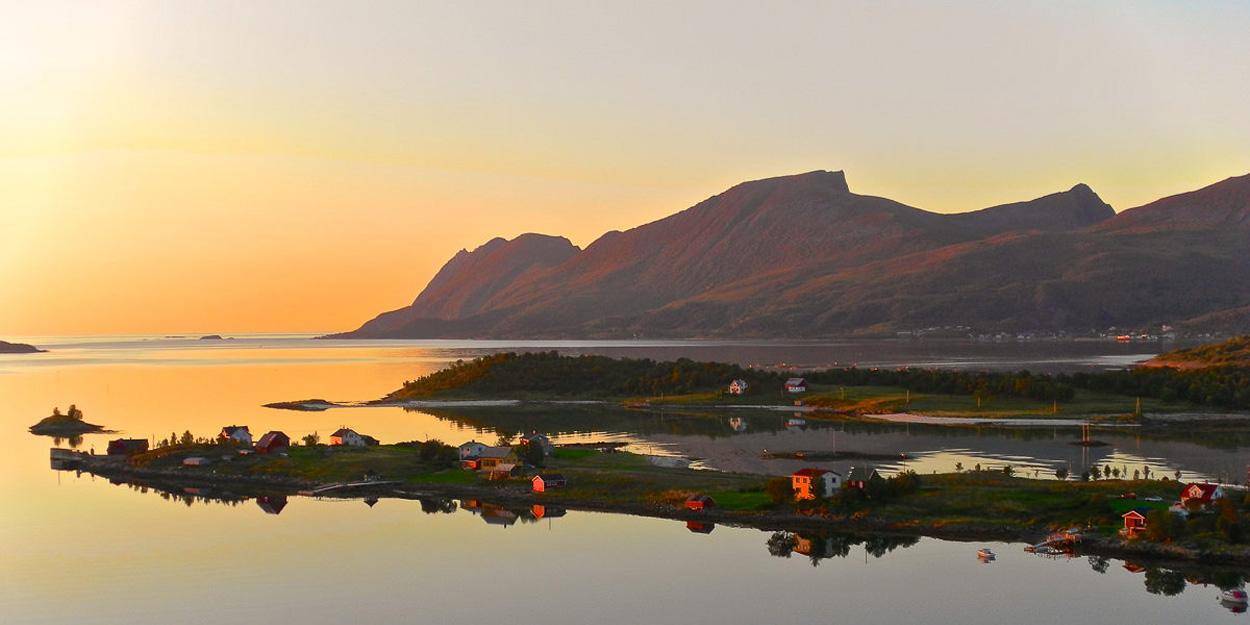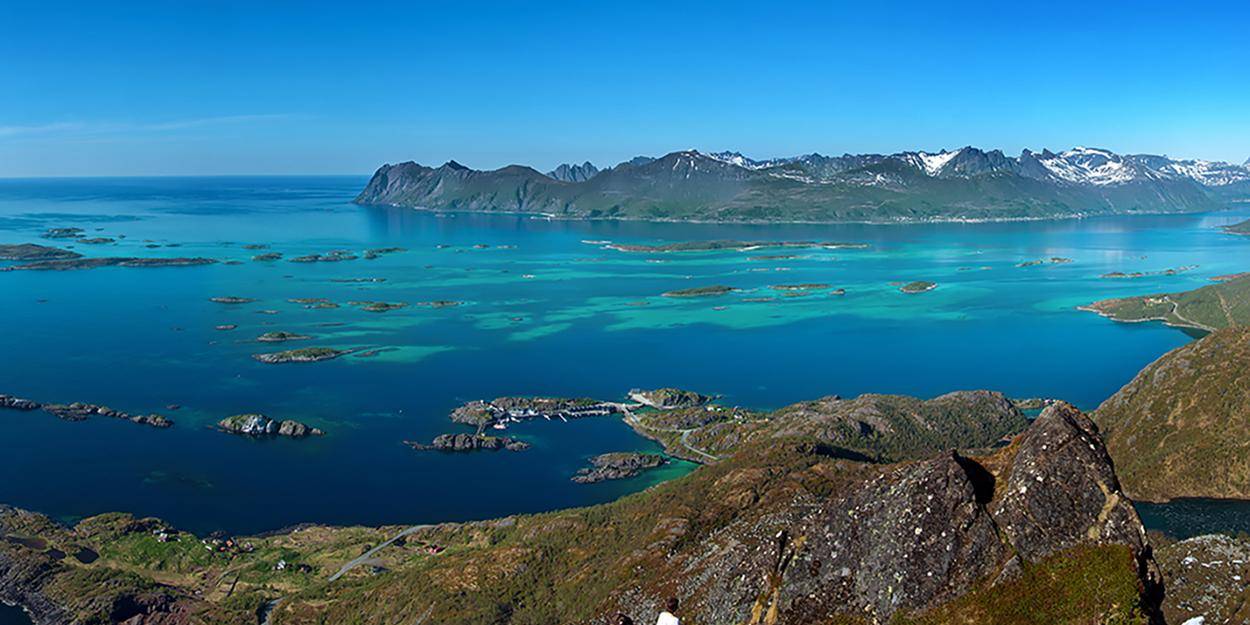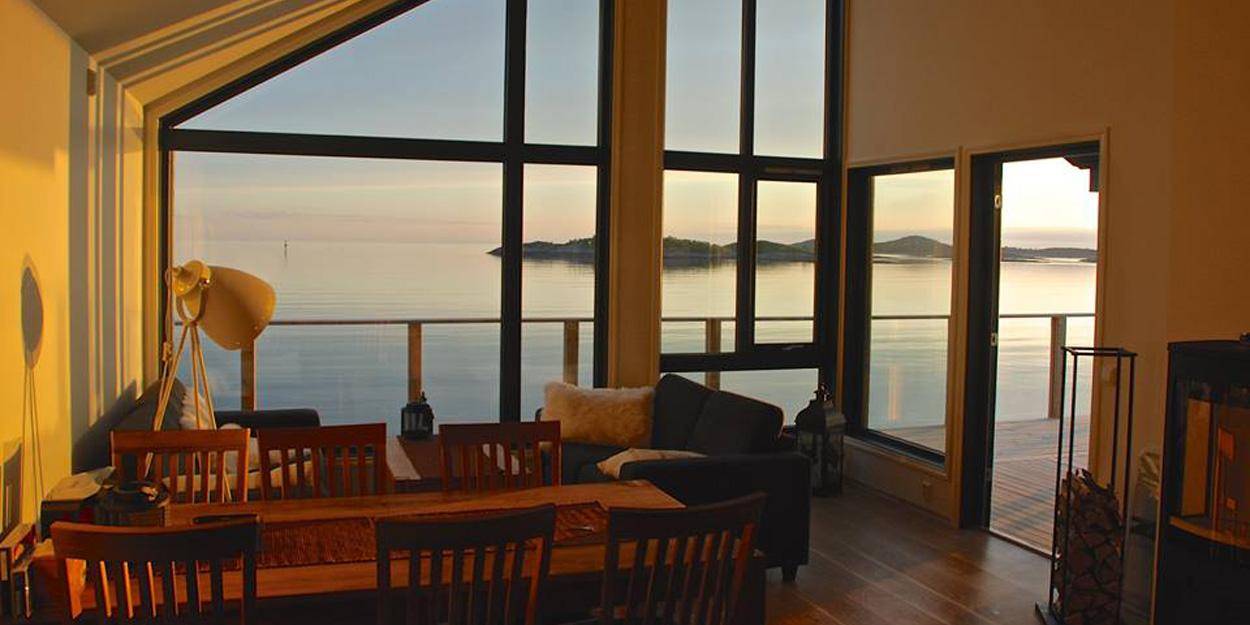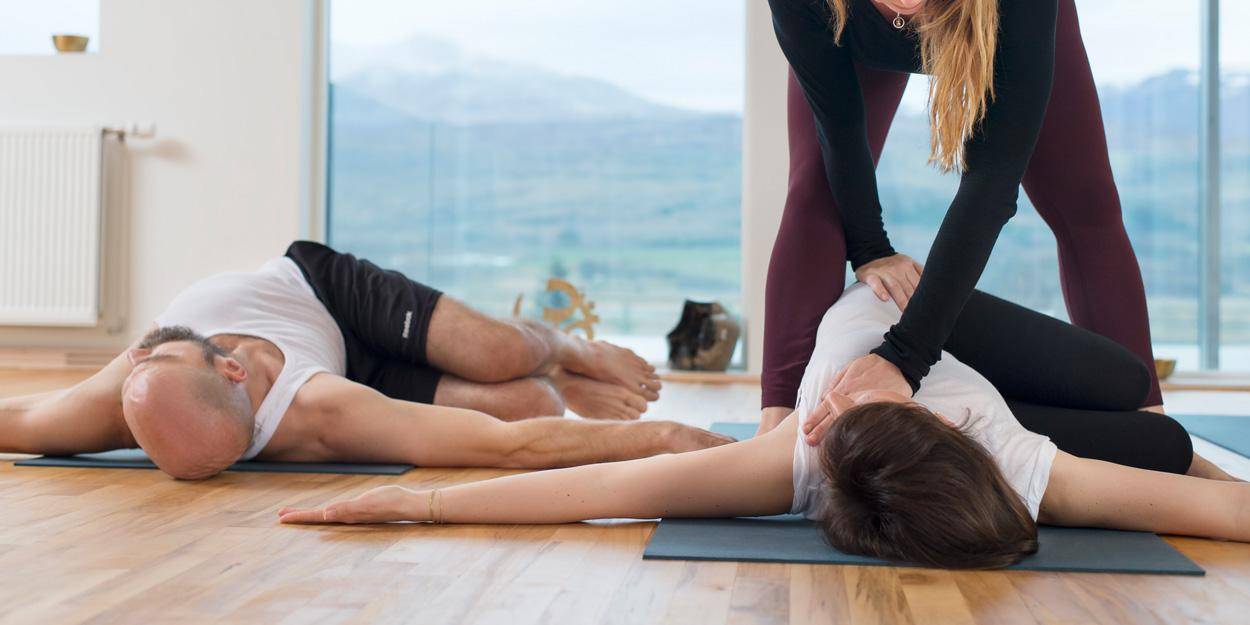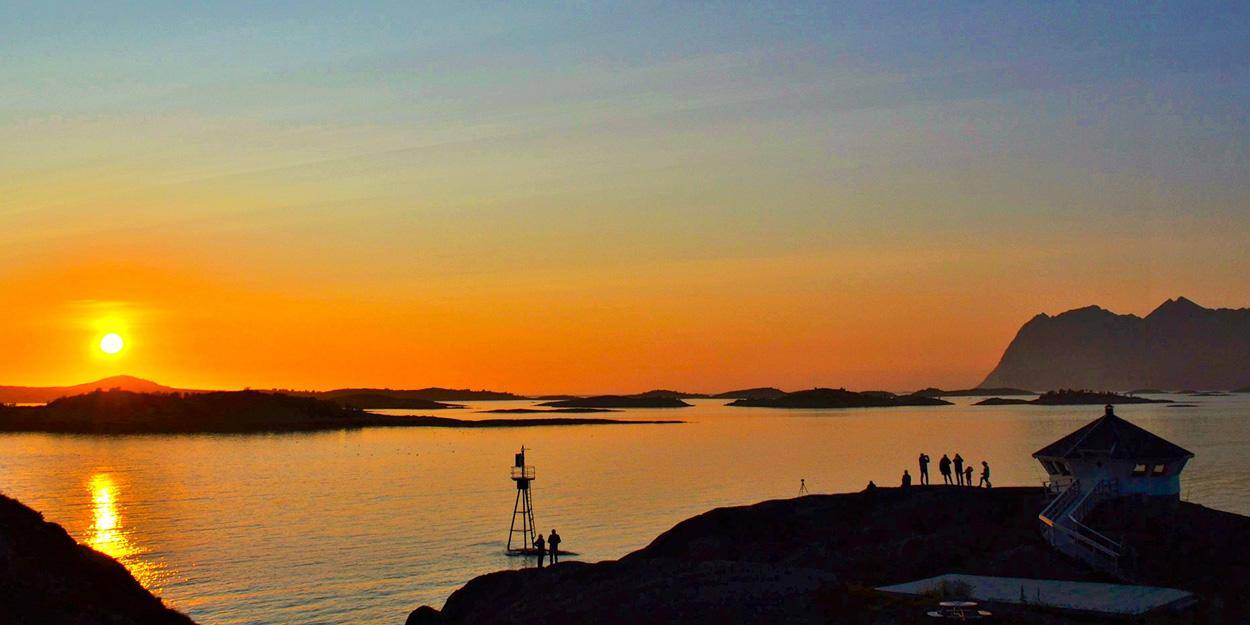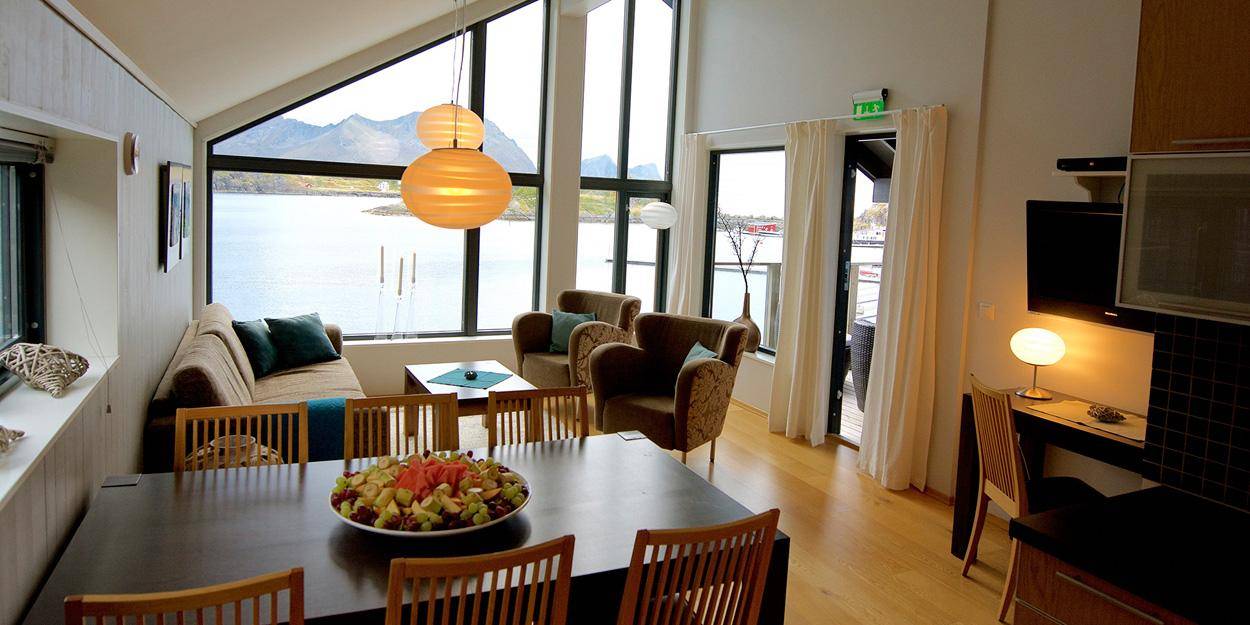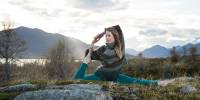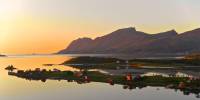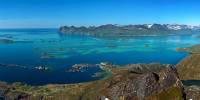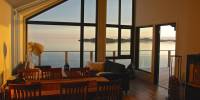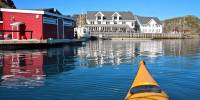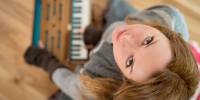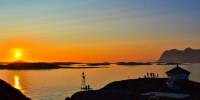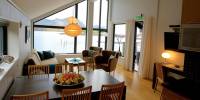 Overview
Spend five days with Reclaim Your Self Retreats in July 2019 on a mid-summer yoga retreat in Senja on northern Norway. Located in the Arctic Circle this remote destination offers a deep experience in wild nature with its dramatic mountains, crystal clear turquoise waters, white beaches and beautiful fjords. With 24-hour daylight there is plenty of time to enjoy the quiet beauty of is secluded paradise and experience the midnight sun, a prolonged sunset and sunrise all at once where everything is bathed in a magical reddish light. Immerse yourself in a powerful Jivamukti yoga practice with Senior teacher Emma Henry with twice daily classes. Between classes relax in the hot tub and sauna and explore the wild nature all around.
When to go
This retreat will be held on 4- 9 July 2019. Spaces are limited so book early to ensure you get a spot!
What we love
• In your yoga classes you will be challenged (but not intimidated) by a very experienced and respected world class senior teacher
• The group mountain hike will be an exhilarating shared experience and the views from the top are some of the best in Norway
• Reclaim Your Self retreats are personally hosted by the owner who makes sure you are well looked after and have the best retreat experience.
Who should go
• Anyone ready to dive into their yoga and learn from a top teacher (you don't need to be advanced or super bendy, just up for giving it a really good try)
• Those who want an action-packed healthy break in a friendly and sociable environment
• Adventurous types who love travelling to remote places and exploring wild nature.
Offers
1 extra spa session (2 hours in an outdoor hot tub and relaxation) OR a kayaking trip worth £115
Wellness
Yoga teacher Emma Henry is an Advanced Certified Jivamukti Teacher with more than fifteen years' experience teaching internationally. She leads sold out workshops and retreats around the world and facilitates the Jivamukti Teacher Trainings. Her continuing education is shared with her students around the world through her love of yogic texts and her utterly mesmerising chanting.
Included in the yoga retreat is a day trip to Husfjellet mountain. We travel there by boat through the fjords and then hike together with our guide walking through wild nature and lush vegetation, pausing for a picnic lunch before heading to the top where you will find an amazing view over the surrounding mountains and out to sea.
Reclaim Your Self have been running meticulously organised, powerful and personalised yoga retreats that combine an exquisite blend of world class yoga, divine healthy cuisine and unique accommodation since 2005. Their exciting yoga and travel experiences are created for you to truly connect to the beauty of your destination. They have been chosen as one of The Guardian's Top 25 Yoga Retreats, The Telegraph's Greatest Yoga Holidays on the Planet and one of The Times Top 20 Retreats in the World.
Fitness & Activities
Activities available at the surrounding area
Lots of activities including an option to explore Bergsfjorden by kayak where the clear waters and many small islands make for a beautiful adventure, possibly spotting seals and eagles on the way.
Typical Group Classes
Yoga
Hiking
Cycling
Kayaking
---
Rooms
You stay in luxury apartments set around the harbour of an old fishing village with uninterrupted views out to the surrounding islets and azure sea.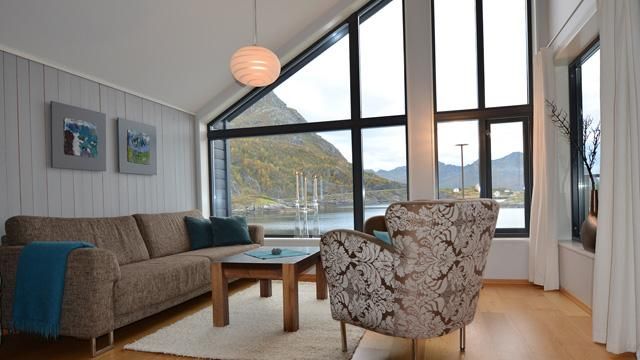 Rooms
Guests share apartments which have 2–3 bedrooms in each. All bedrooms are en suite and each apartment has a living room with beautiful views of the harbour, a kitchen/dining area and a veranda.
Rooms are solo or double occupancy.
What's on the menu
The Norwegian chefs will be creating 3 delicious vegetarian meals each day using fresh, local produce. 2 health drinks a day, unlimited herbal teas and water are included in your retreat.
Location
This yoga retreat destination is Senja island, located in the Arctic Circle at the foot of Sukkertoppen mountain close to Bergsfjorden where steep, majestic mountains dive straight into the sea and pearly white beaches line the islands.
Nearest airport
You are heading to a remote location in north Norway, so it will take a little time to get there but it is a fairly straight forward journey.
Arrival:
Our suggested route is to fly from Oslo to Bardufoss on 4th July. The Norwegian Air flight departs Oslo 15.45 and arrives at 16.35.
Retreat will organise the 90 minute shared taxi transfer from the airport at 17.00 to the retreat in Hamn.

Departure:
Retreat will organise the 50 minute shared taxi transfer from the retreat in Hamm at 08.15 to the ferry terminal in Finnsnes.
The ferry departs at 09.45 and arrives in Tromso at 11.00.

Connecting flights from Tromso to Oslo are with Norwegian Air at 13.50 or SAS at 14.00
The ferry cost 310 NOK and can be paid by a card.
Return transfer by road is 500 NOK and is payable at the retreat in cash.
Families, Children & Infants
This is adults only retreat


---
Why Wellbeing Escapes?