Asia Gardens Hotel & Thai Spa
Alicante, Spain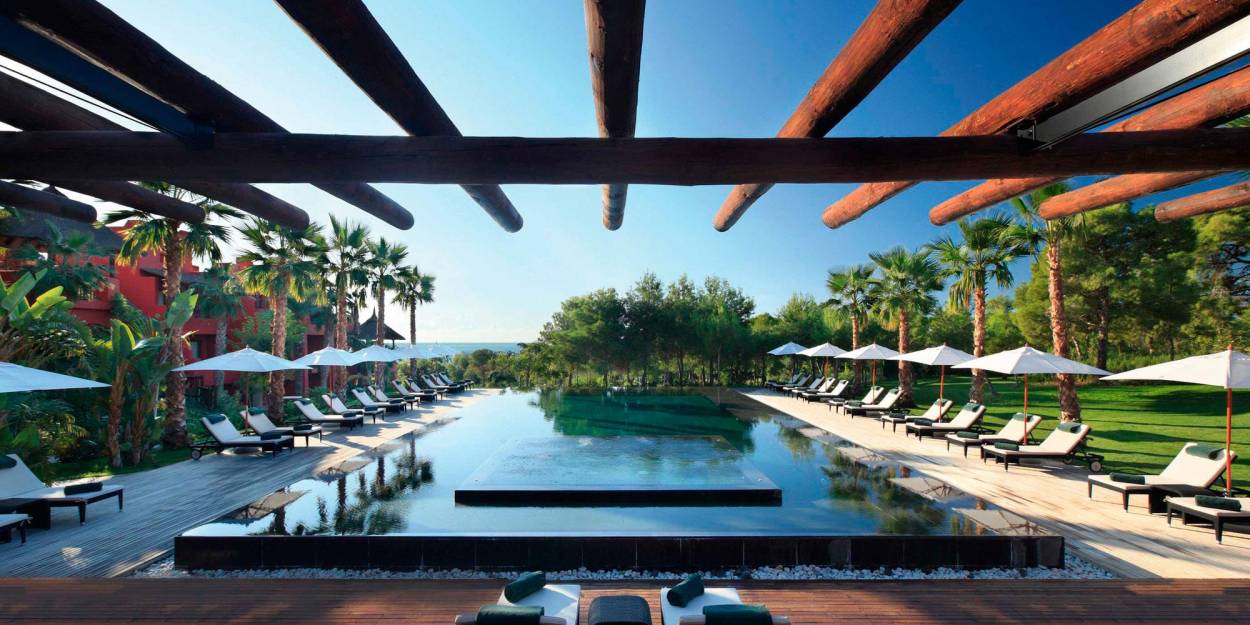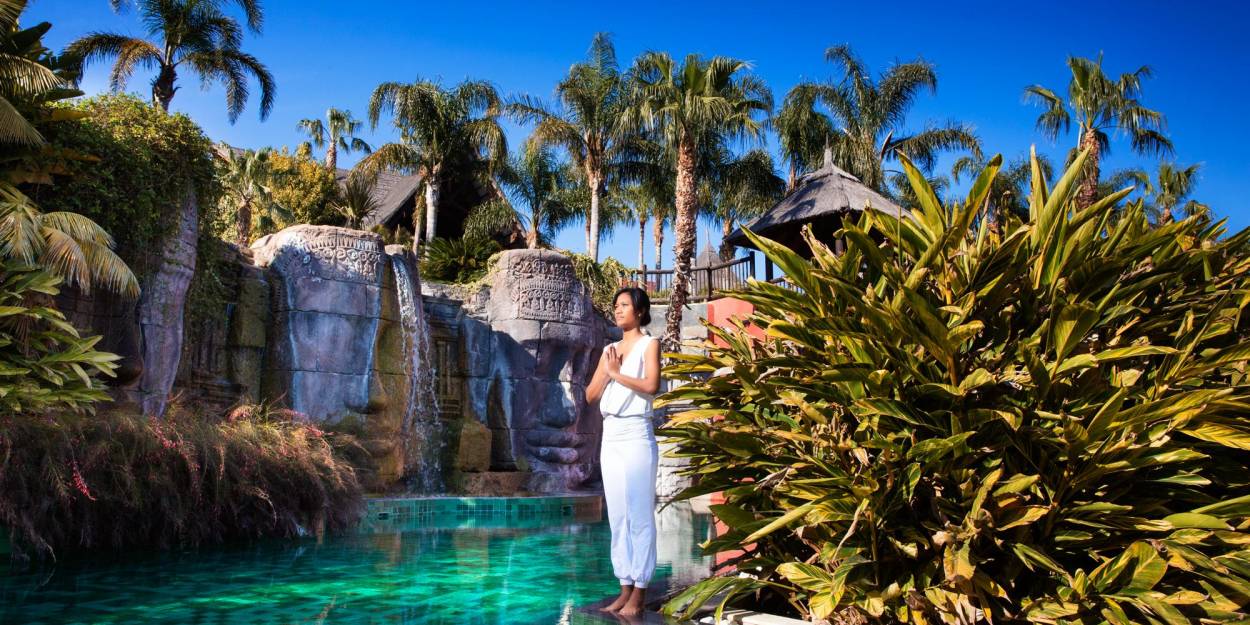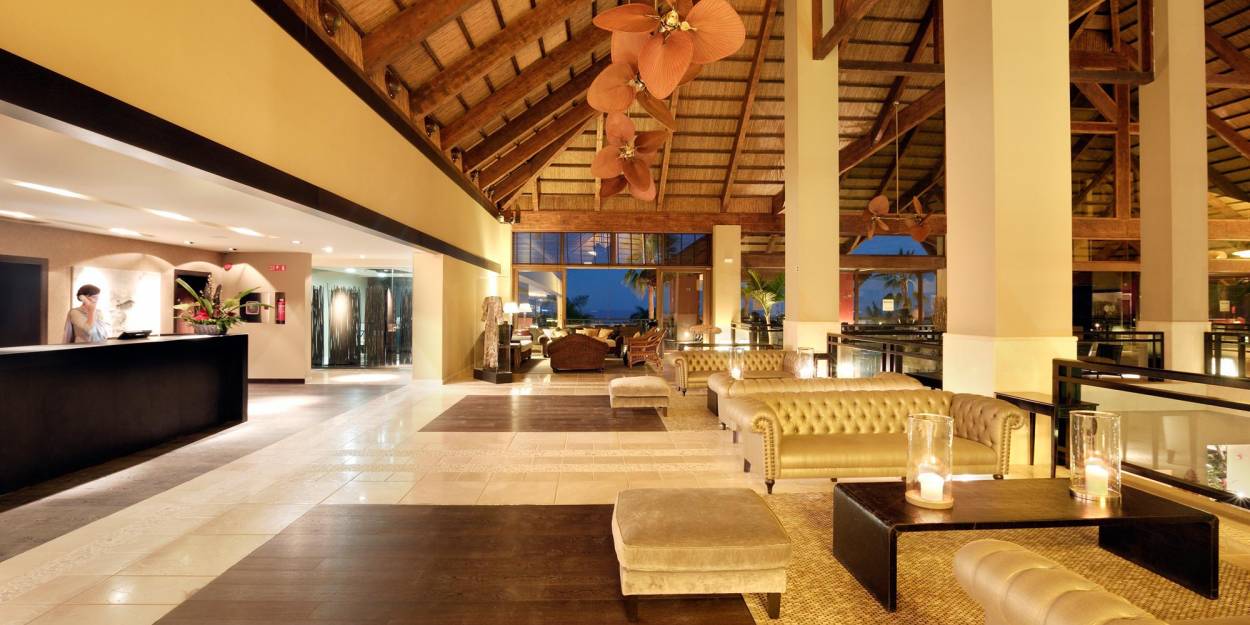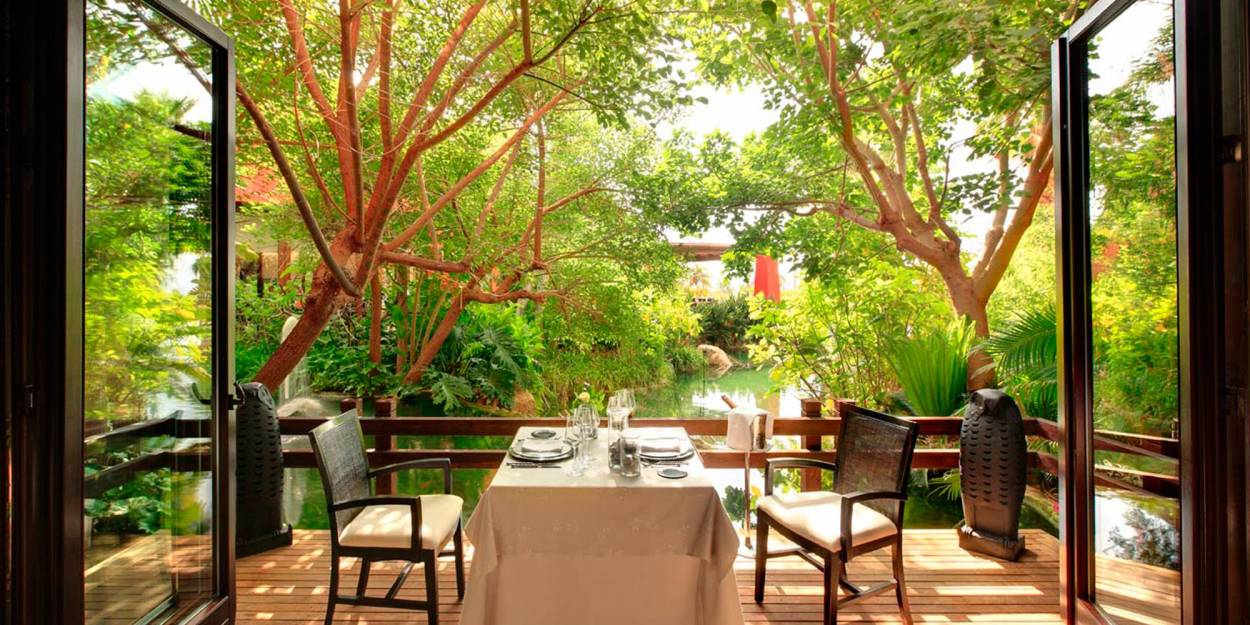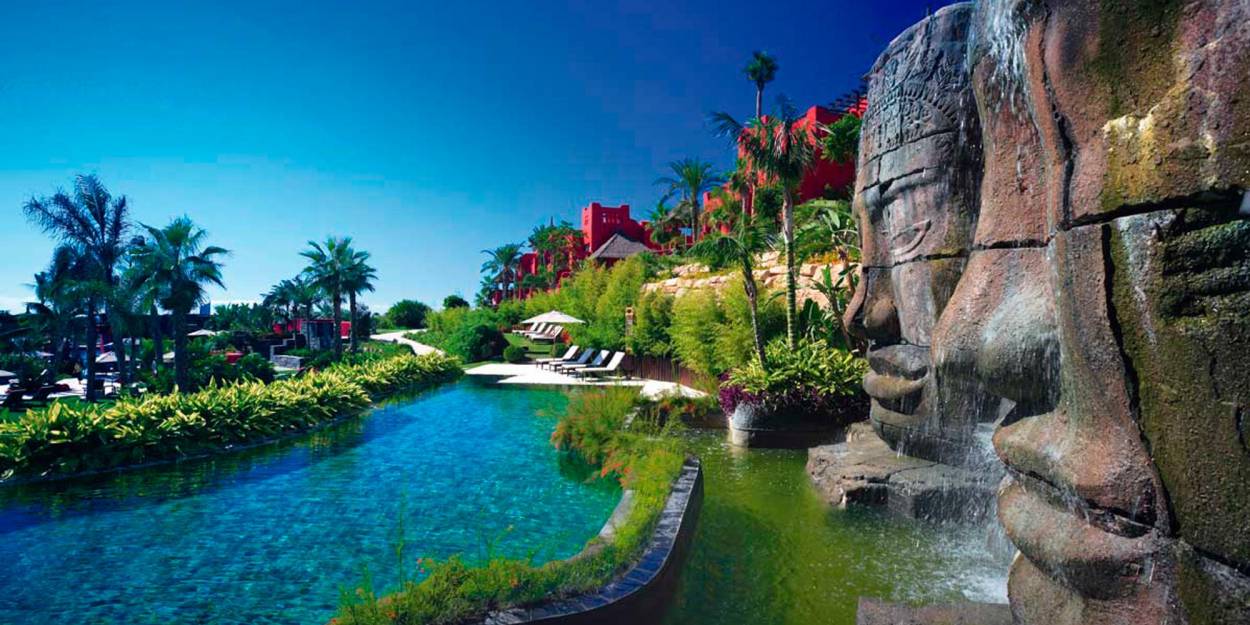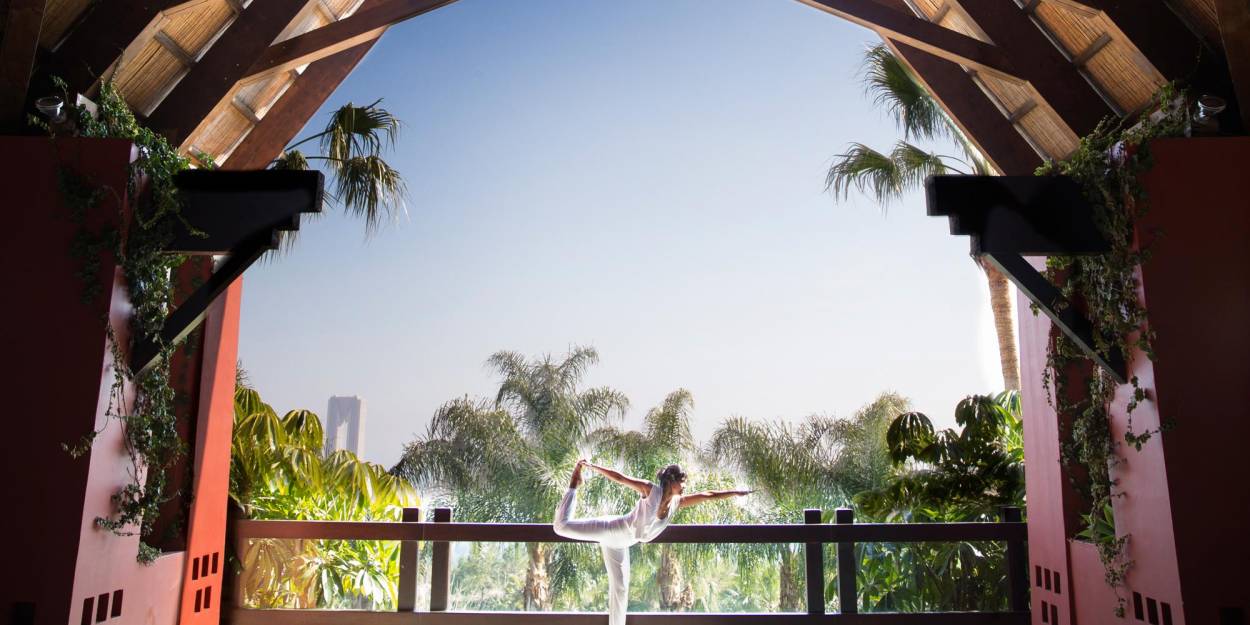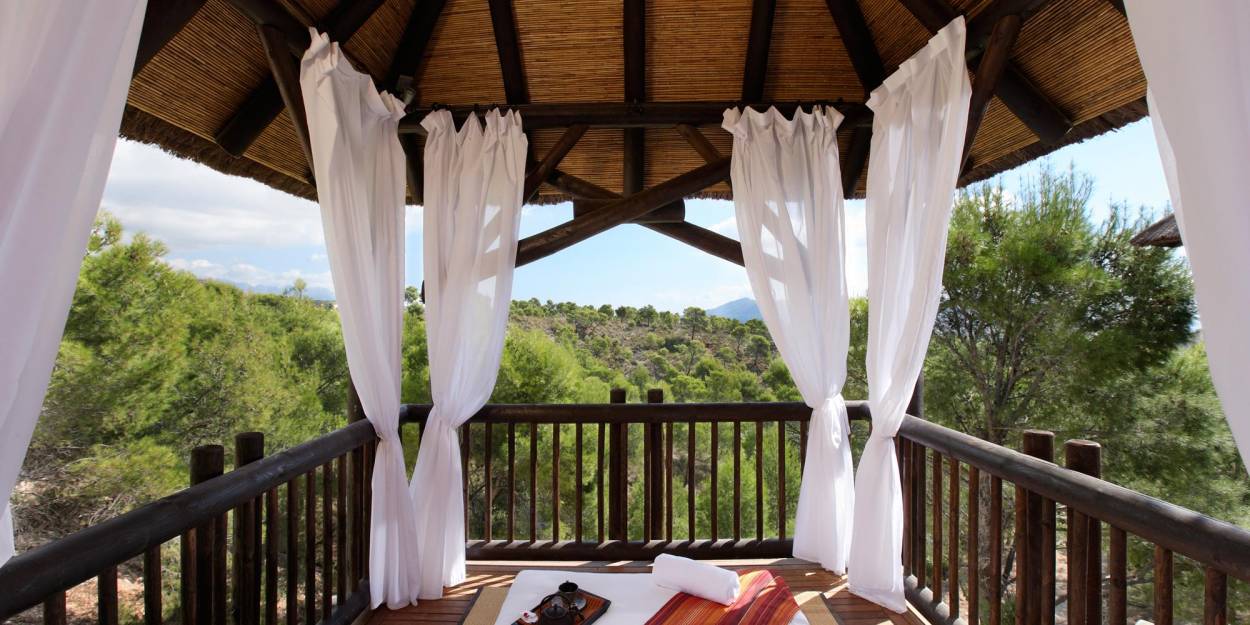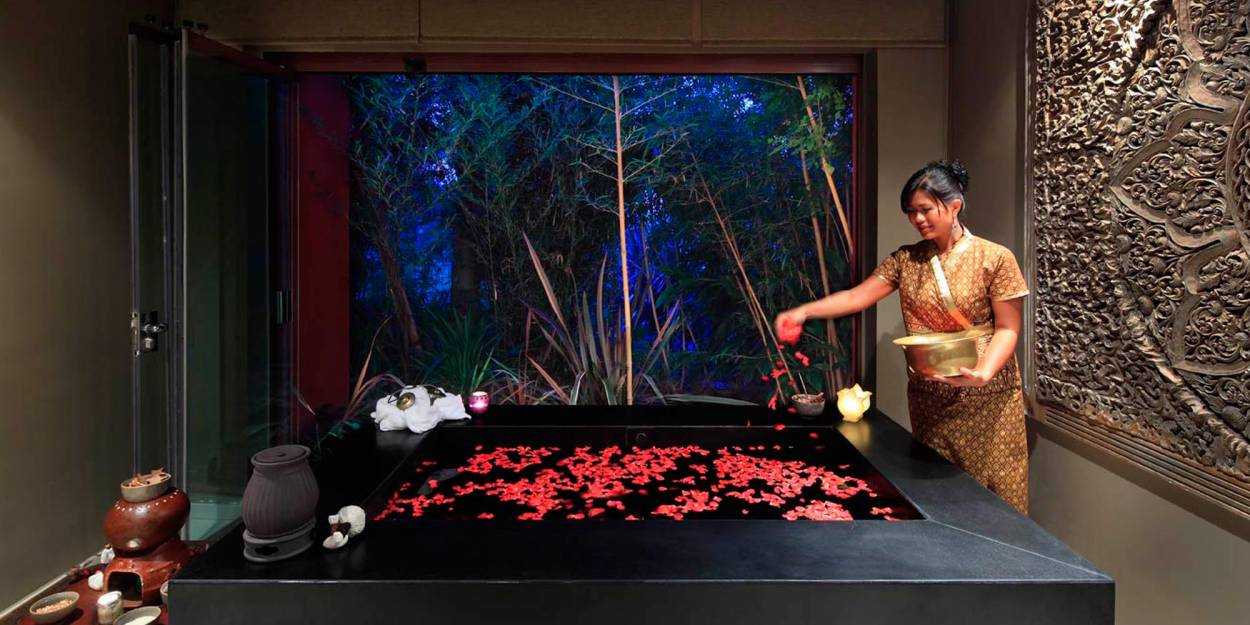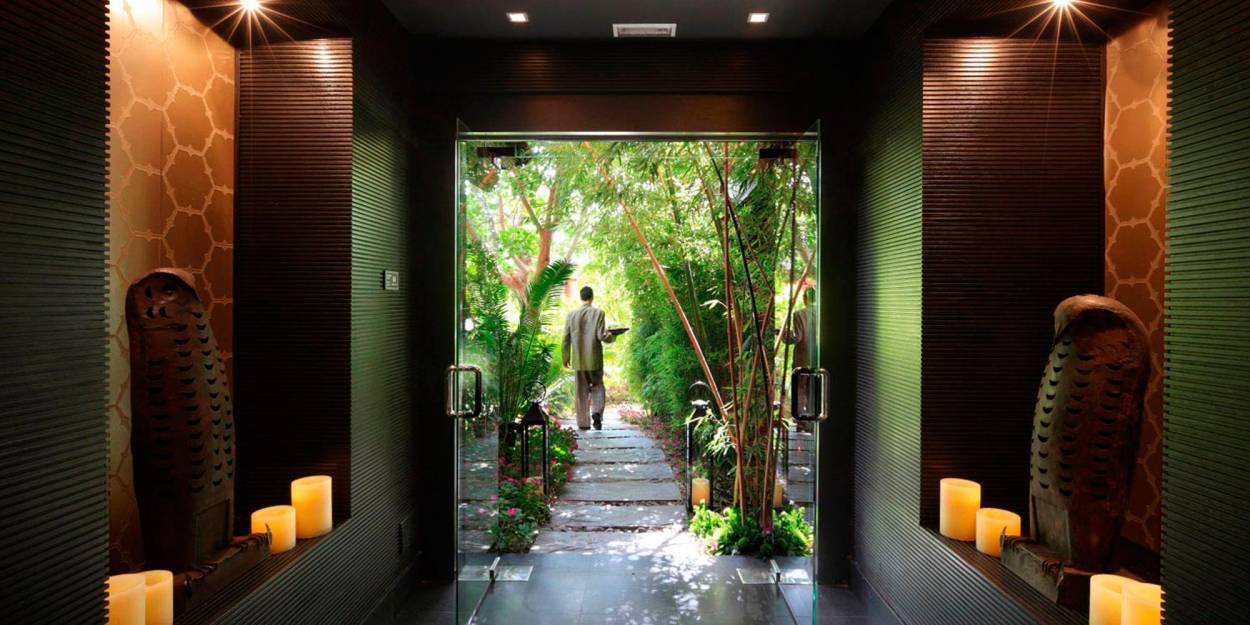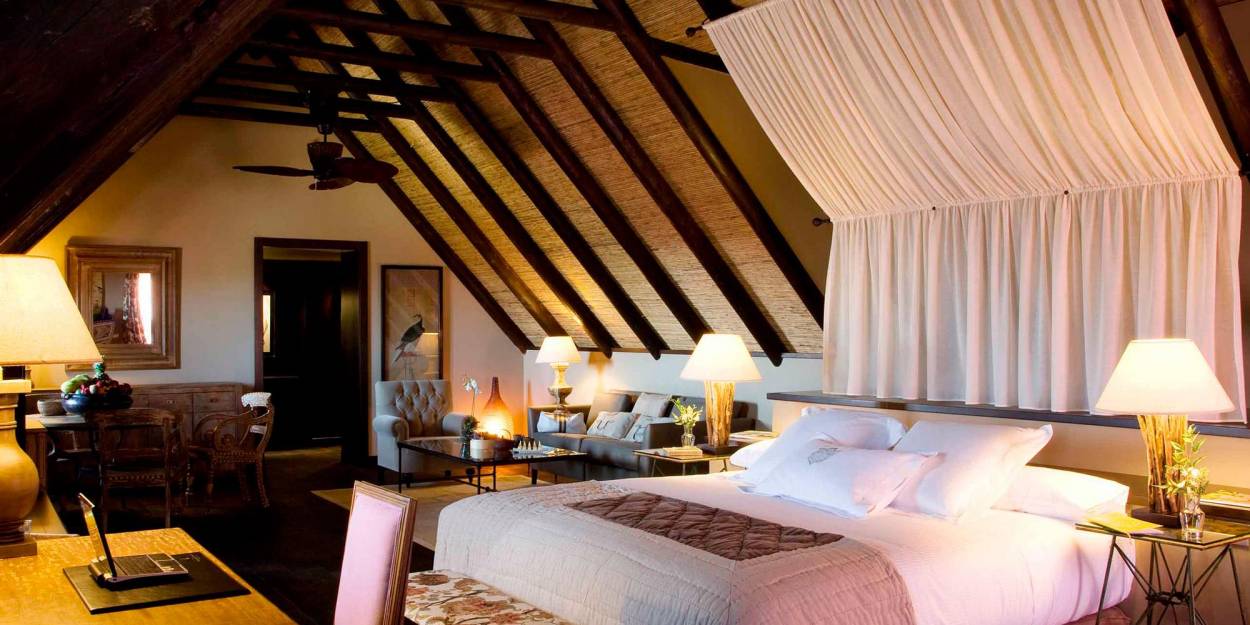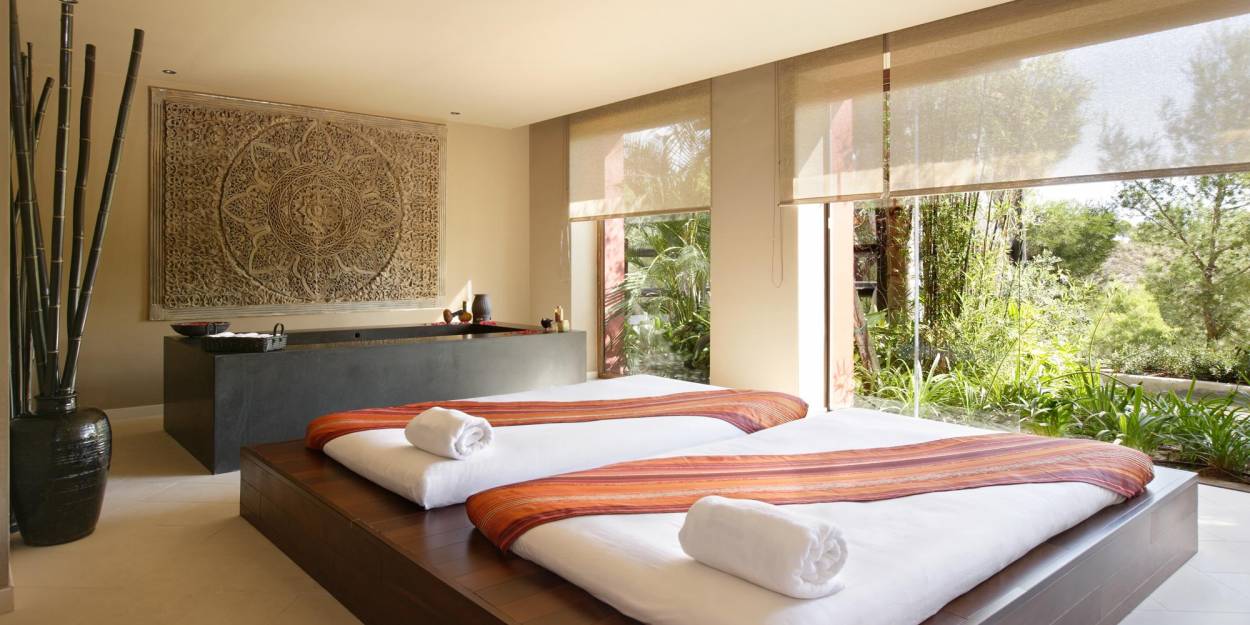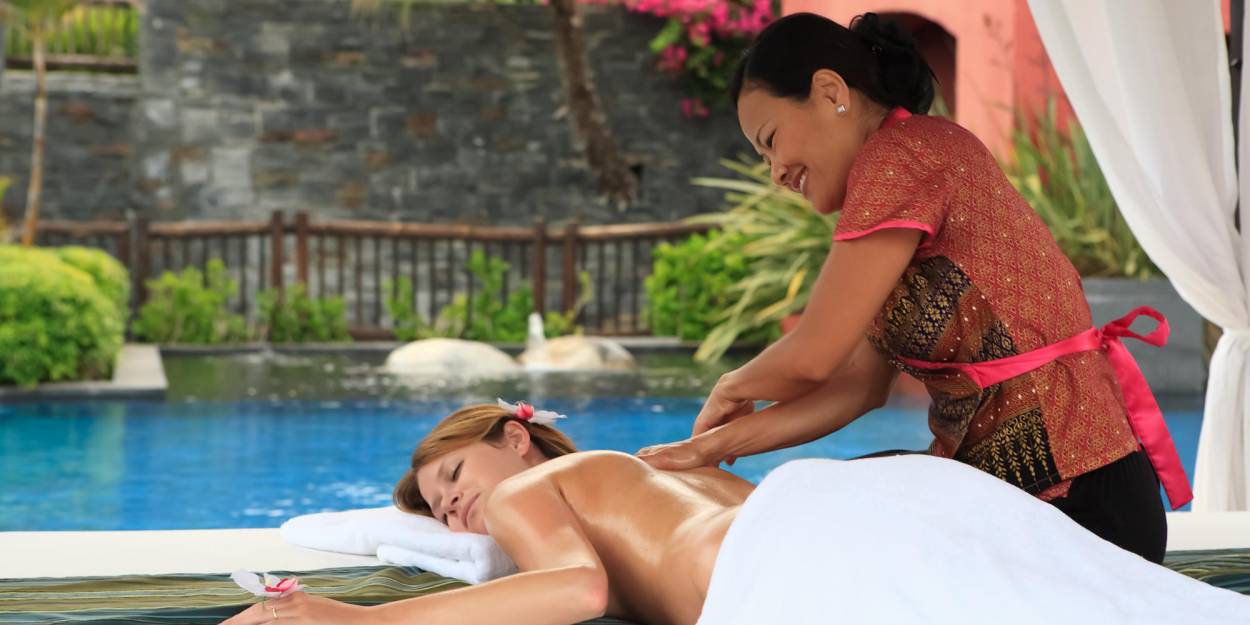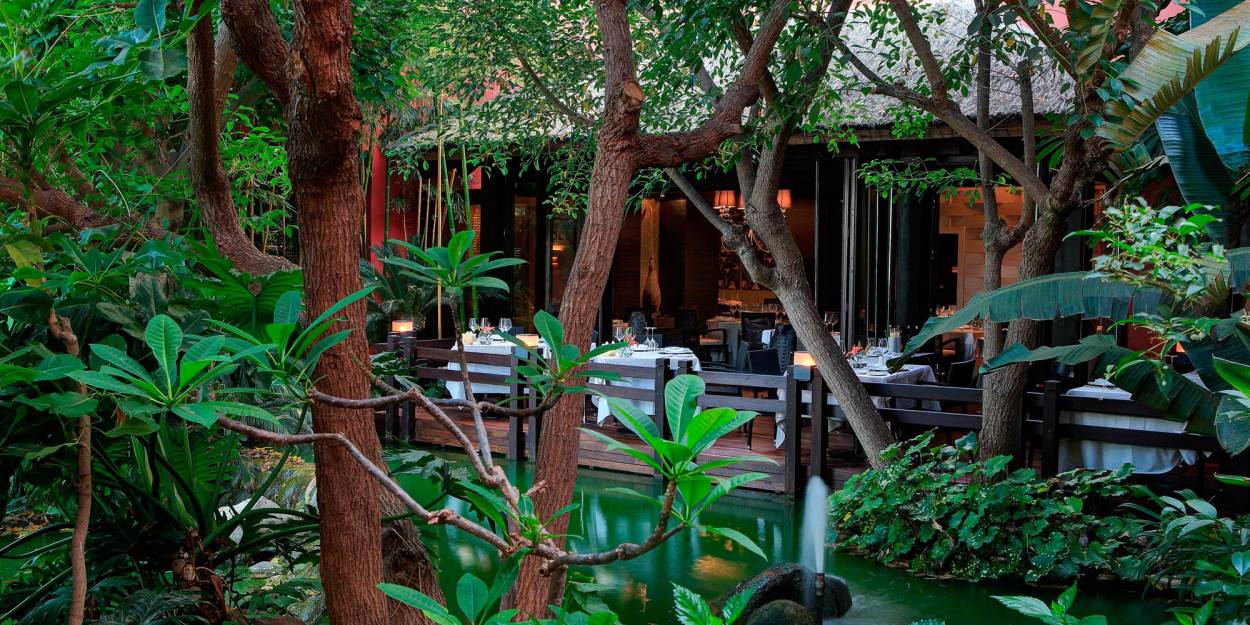 Overview
Asia Gardens Hotel & Thai Spa is a five star resort bringing the peace and tranquillity of South East Asia to Spain. Surrounded by lush tropical gardens, Asia Gardens is heaven on earth with seven swimming pools, nine food and beverage outlets and a spa purely dedicated to Asian therapies and massages. Daily yoga, Chi kung or Tai Chi will make your energy flow. Participate in an Asian cooking show, go on a botanical tour or a tea ceremony. Located near Alicante, this spa resort is ideal for a relaxing short haul escape in the sun.
When to go
The micro-climate of this region guarantees stable temperatures throughout the year, even in winter. The hottest months are June to August.
What we love
Caras de Ankor which is adults only swimming pool, heated from October to May
Asian gardens has over 300 different species of plants and trees, 80% of which are Asian in origin. Try one of the botanical tours!
Wishing ceremony - taken from Asian ancestral tradition, you can deposit your desires on the water via a lit candle.
Who should go
Spa lovers who love Thai massages. All therapist were trained at Wat Po Temple in Bangkok
If you LOVE swimming - there are seven pools to chose from here!
Anyone in need of a short haul spa break in a relaxing environment.
Offers
All clients: Afternoon tea + complimentary early check in & late check out (subject to availability)
Clients with a pre-purchased spa package with min 4 nights stay: Unlimited access to Thai Spa (worth €20 per hour) + 1 complimentary buffet dinner per person
Clients with a pre-purchased spa package with min 6 nights stay: All above + hotel credit €40 per person to spend in F&B outlets
Clients with a pre-purchased spa package with min 8 nights stay: All above + free one-way airport transfer (from Asia Gardens to Alicante airport)
Long stay discount - valid for stays until 30 April 23 (except 28 December 22 - 02 January 23): *
- 15% off for min. 7 nights
- 10% off for 5 or 6 nights
- 5% off for 3 or 4 nights
Early bird: *
- 15% discount on the room price for stays until 30 April 23 (except 28 December 22 - 02 January 23 & 05-09 April 23)
- Must be booked 30 days prior; min 4 nights stay
* Offer are not combinable
Bed & Breakfast Stay
Just the hotel, no programmes
Room price
Nights
Price per night
Package pp
Total
£220
1
£220
+
N/A
= £220 for 2 adults
Discover Asia Gardens
If you have a limited time but still need some proper R&R this is a right programme for you. Minimum stay is 3 nights and package offers a great selection of some favourite treatments - scrub, facial, Balinese and Thai massage. You will also have private Taichi or Qi Gong session.
Room price
Nights
Price per night
Programme price pp
Total
£660
3
£220
+
£457
= £1,574 for 2 adults
Wellbeing Booster
4 day programme. Our signature wellbeing booster programme includes a combination of soothing treatments, access to daily group fitness classes and the spa facilities. You also get a choice of a private Tai Chi or Qi Gong session. Programme offers lots of spa treatments so get ready to be pampered. Perfect short break!
Room price
Nights
Price per night
Programme price pp
Total
£880
4
£220
+
£701
= £2,282 for 2 adults
Comprehensive Wellbeing Booster
5 day programme Our more indulgent comprehensive wellbeing booster programme includes spa treatments, private Qi Gong sessions, private personal training sessions and private meditation session.
Room price
Nights
Price per night
Programme price pp
Total
£1,100
5
£220
+
£829
= £2,758 for 2 adults
Wellness
Asia Gardens takes from the traditional and ancient Asian wisdom to help you find balance and spiritual and physical wellbeing. The spa uses Thai, Chinese and Indian therapies to unblock and release your body and spirit from of all kinds of tensions.
You can enjoy traditional Thai stretches, Ayurvedic treatments or Balinese massage. To relax and free your mind completely, participate in yoga classes and learn the art of Tai chi or Chi kung.
All therapist are trained in Wat Po Temple which is one of the most prominent school of Thai massage in Bangkok.
Facilities include 5 treatment rooms, 5 swimming pools, 2 heated pools, Turkish bath, solarium terrace, relaxation area and gym.
Please note: Spa programmes are not available from 01 July - 31 August 22 & 24 December 22 - 01 January 23
Example treatments at Asia Gardens Hotel & Thai Spa
Traditional Thai massage
Balinese oil massage
Ayurveda massage
4 hands massage
Exfoliation
Facial
Activities
Activities available at resort
Asian cooking class
Cocktail workshop
Botanical route
Ceremony source of wishes (every Saturday)
---
Activities available at the surrounding area
Kayaking
Golf
Horse riding
Safari and jeep tours
Theme parks
Boat tours
Typical Group Classes
Yoga
Pilates
Stretching
Tai chi
Meditation
Chi Kung
Sample Weekly Class Schedule
Please note - Classes are subject to change and seasonal adjustments
---
Rooms
Hotel rooms are designed in Balinese style to blend into the whole style of the hotel. Each room has a different design and personality. Rooms are spacious with terraces. Some overlook exotic gardens and pools and others have wonderful sea views.

Deluxe Room
The Deluxe Rooms are 30 sqm.
They have a spacious terrace, king size bed and ensuite with shower with separate bath.
Facilities include air-conditioning, TV, wifi connection, hair dryer and safe.
Superior Deluxe
The Superior Deluxe rooms feature a terrace which overlooks the gardens, pools or the natural pine forest surrounding the hotel.
They are spacious rooms with a large living area.
Facilities include air-conditioning, TV, wifi connection, hair dryer and safe.
What's on the menu
The hotel is a gastronomic paradise with six restaurants, one snack bar and two bars. Try Mediterranean and international delicacies in the buffet restaurant Udaipur, head to the pool side Palpala for spot of lunch and for an exclusive fine dining book a table at In Black gourmet restaurant. There is also an Italian restaurant Lombocci, The Island for grilled meat and fish, Champagne bar serving sushi, Koh Samui with oriental cuisine and informal Zen snack bar.
Udaipur
The buffet restaurant where breakfast is served. If you are on pre-booked half board your dinner will be served here.
Koh Samui
Head to Koh Samui for your dose of Asian flavours. This restaurant serves dinner but is not open daily. See reception for details
Palapa
Palapa serves fresh Mediterranean cuisine. The restaurant is right next to the infinity edge pool and serves lunch.
Location
Asia Gardens is located near to Alicante, on the slopes of Sierra Cortina with fantastic views of the Costa Blanca. The nearest beach is 2km away.
Nearest airport
We suggest you go to Alicante airport which is 40 minutes away. There are plenty of daily flights from most UK airports.
Valencia airport is also an option and is 1hr 20 min away.
Families, Children & Infants
The hotel welcomes families with children.
Pirates Children's Club (4 to 12 years old) and the Junior Club (for 9 - 16 years old) caters for kids entertainment. Children under 4 years, may go to the Mini Club always accompanied by an adult.
---
Why Wellbeing Escapes?