Nusa Dua, Bali (Indonesia)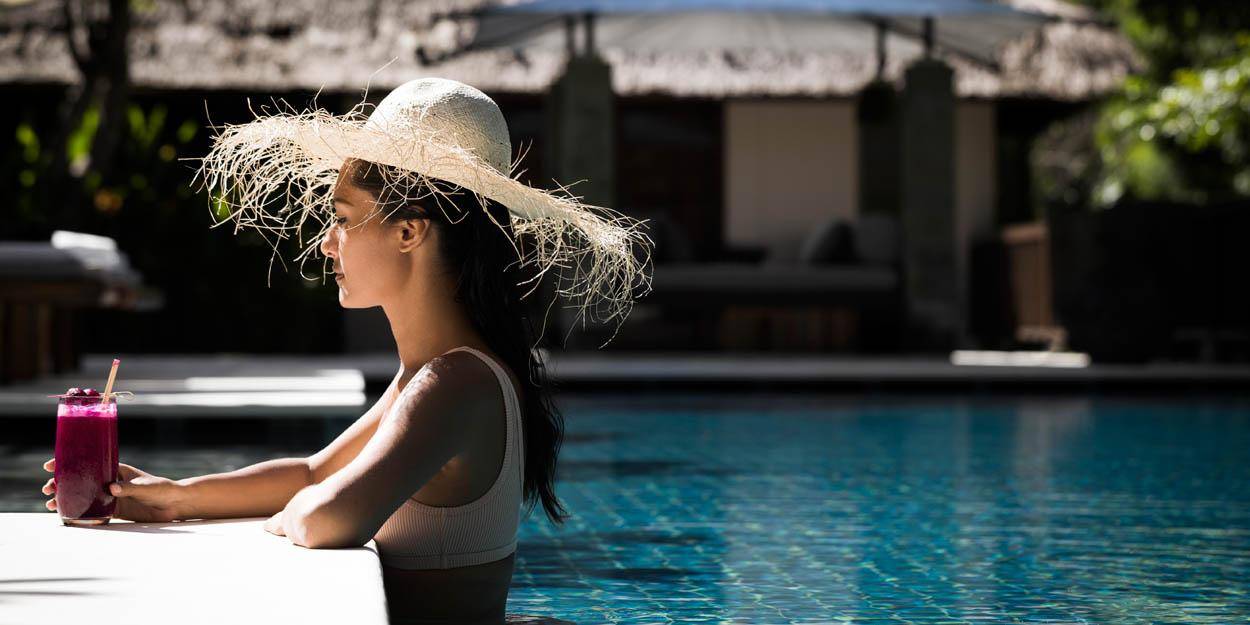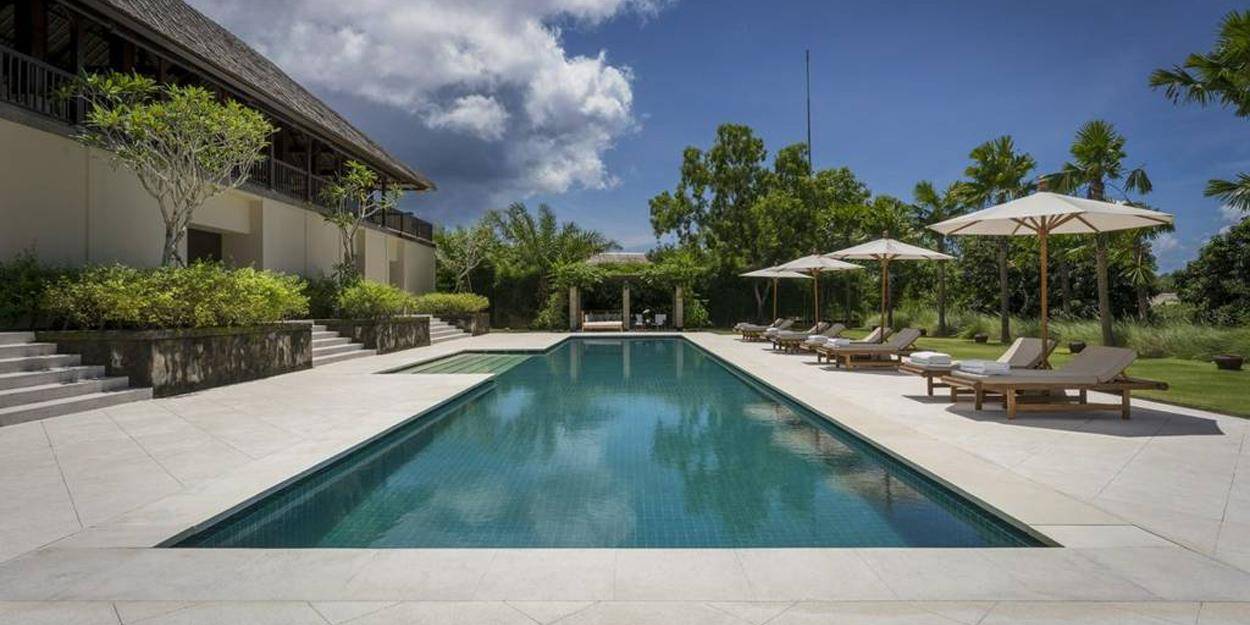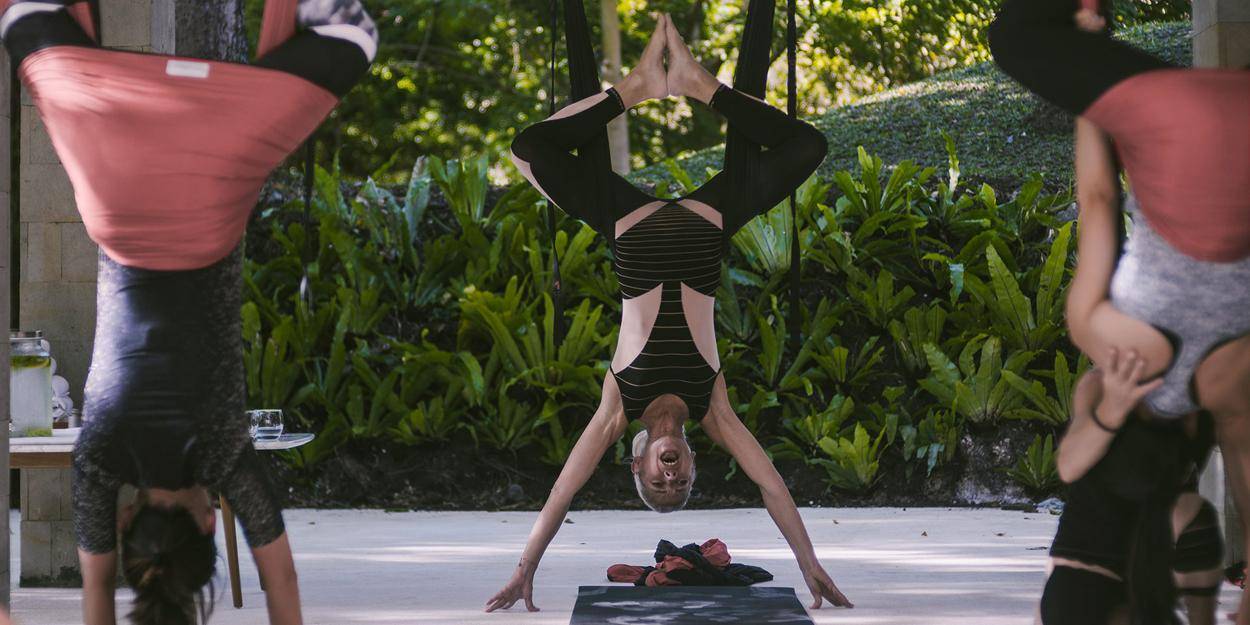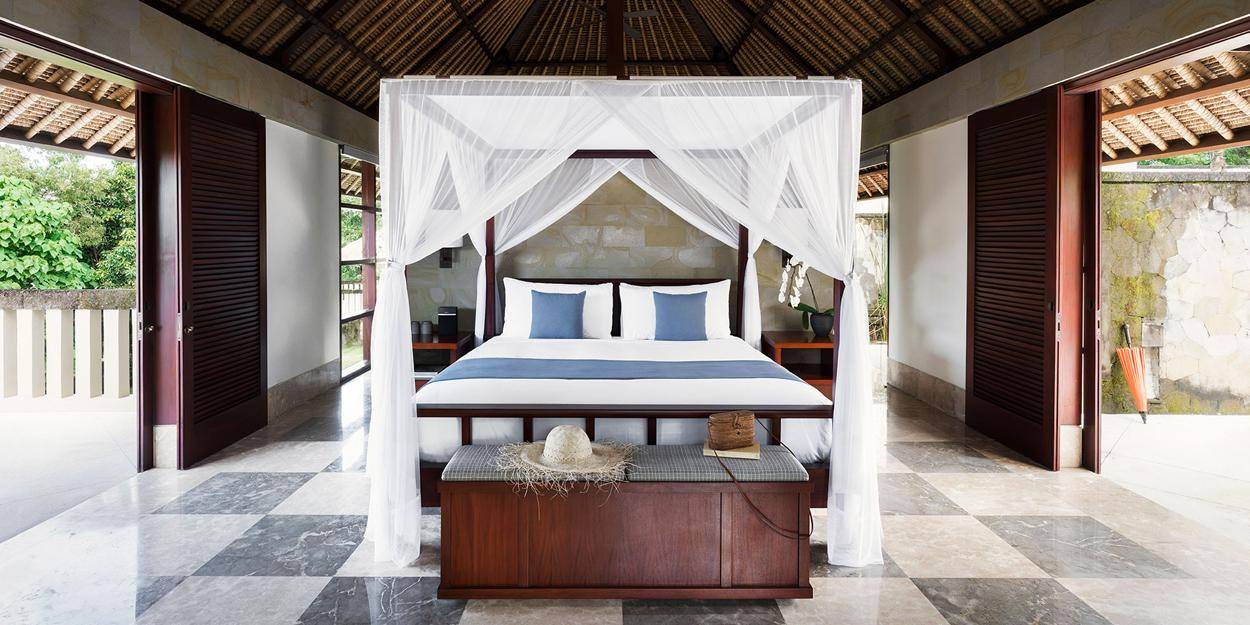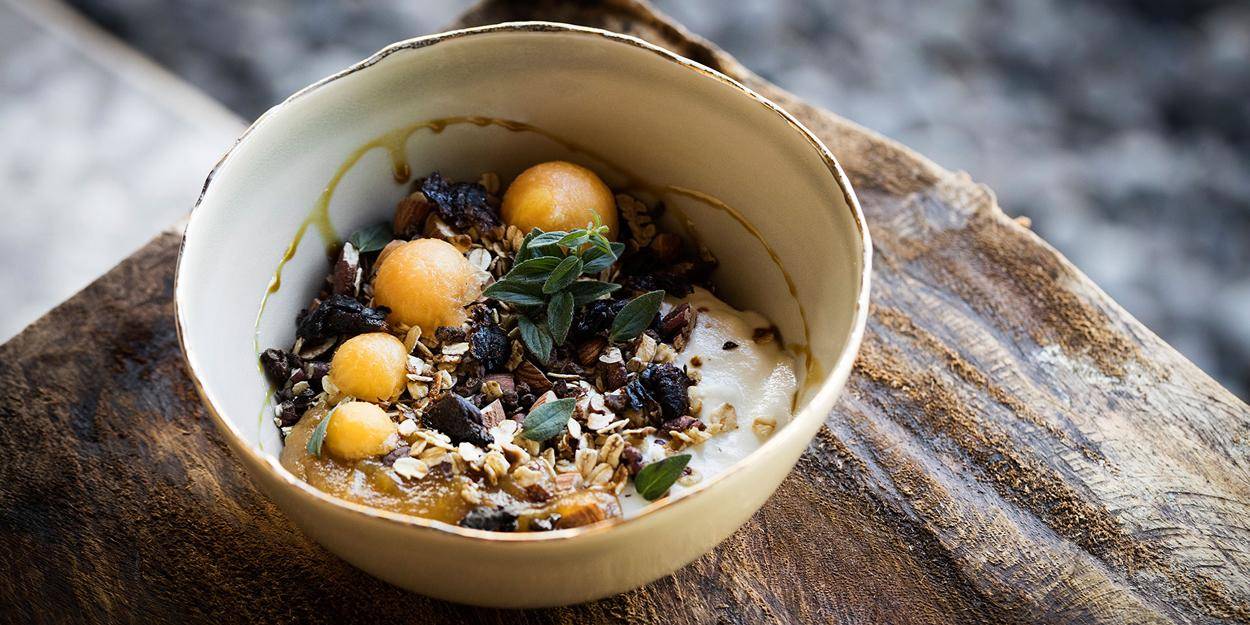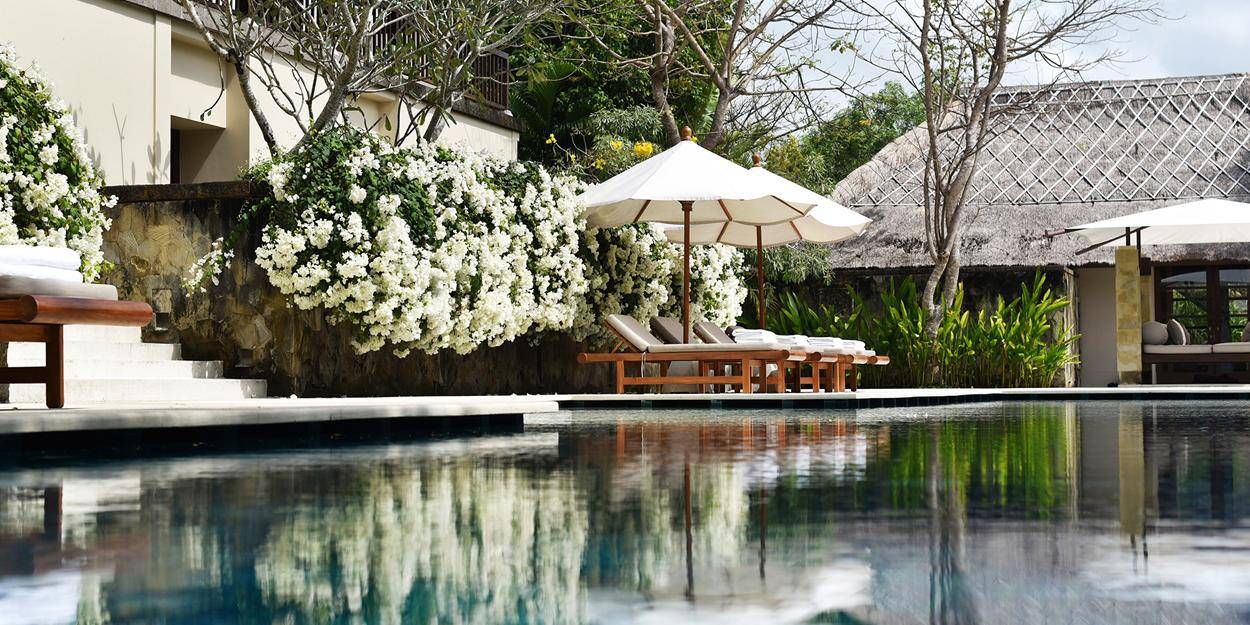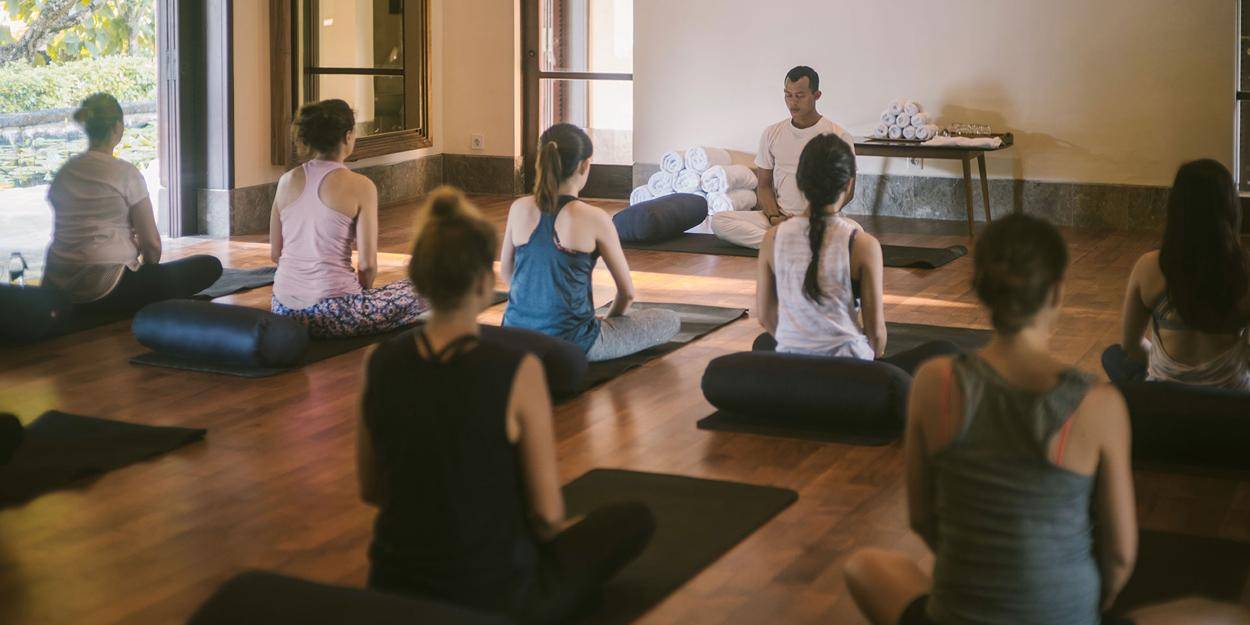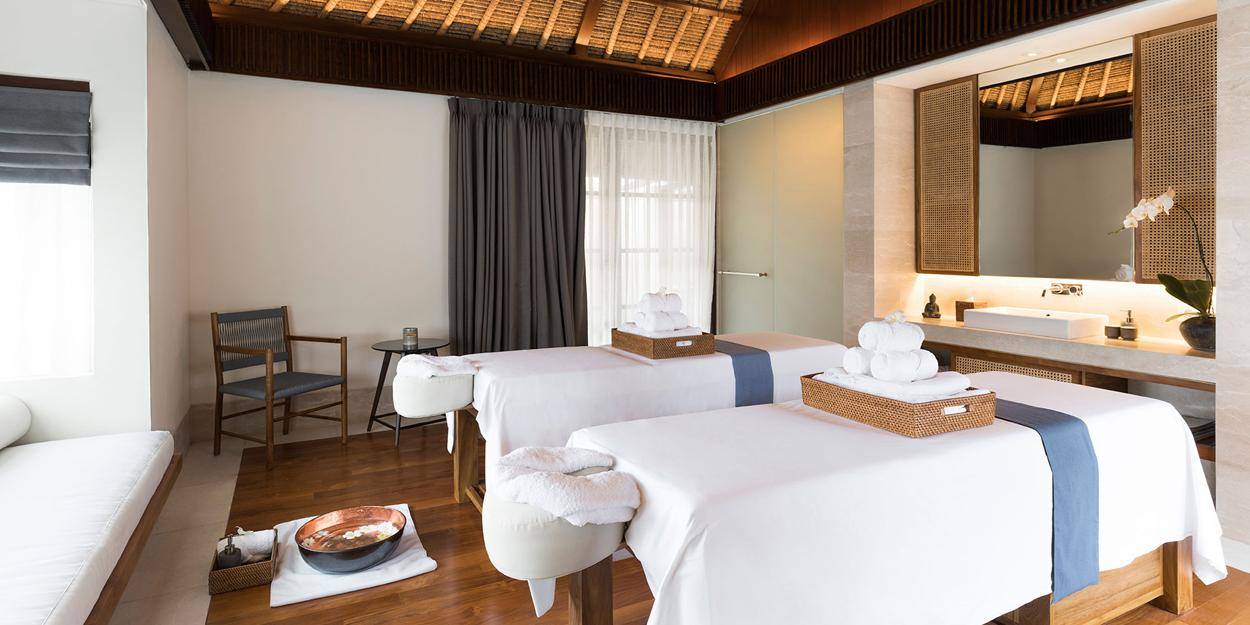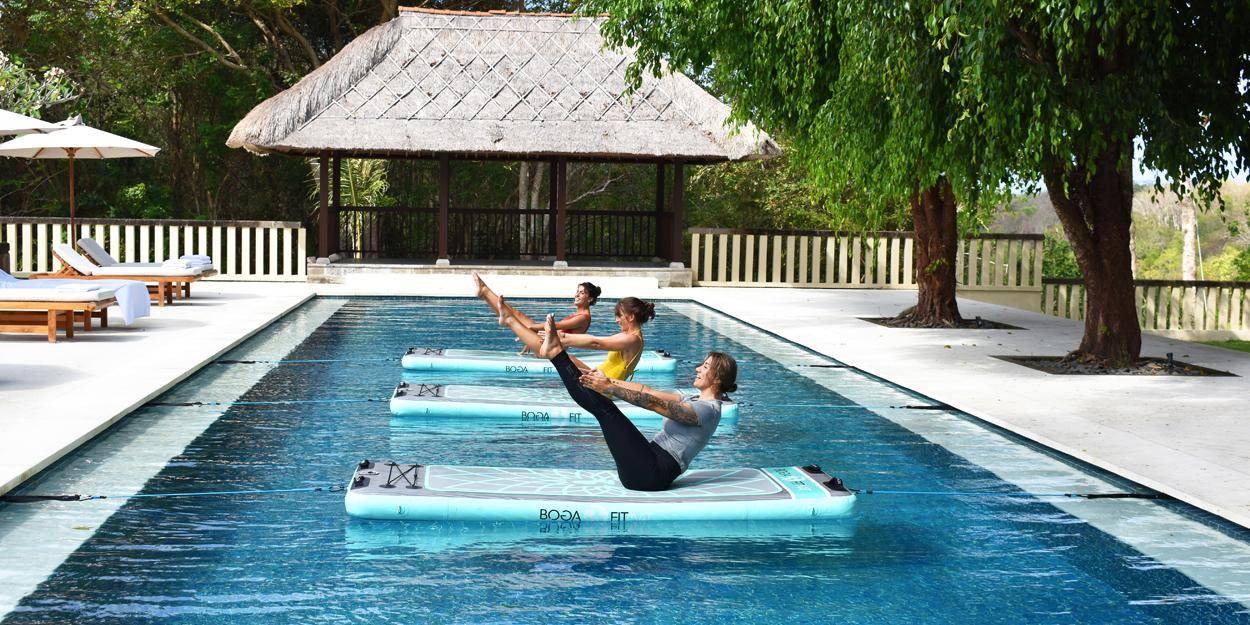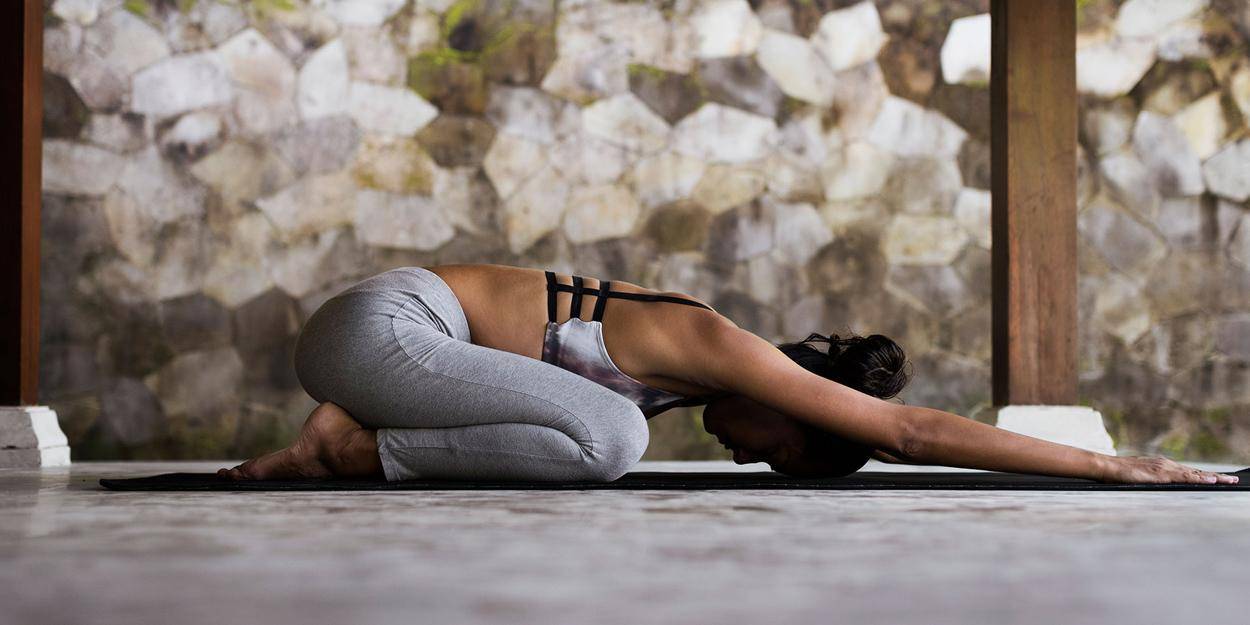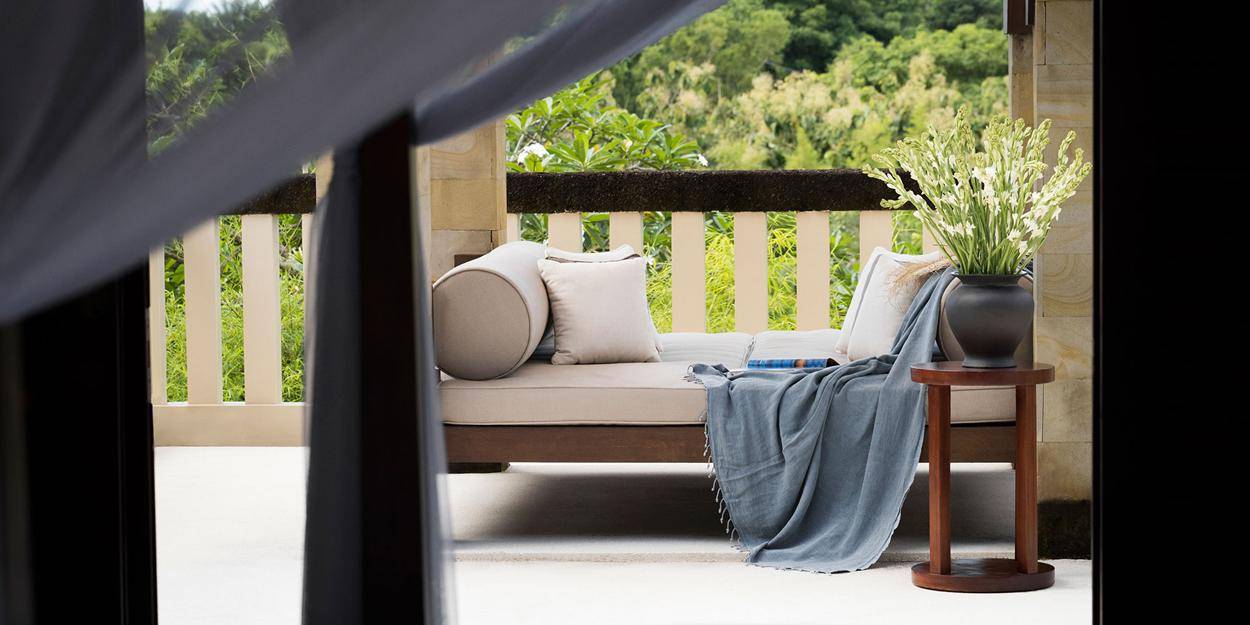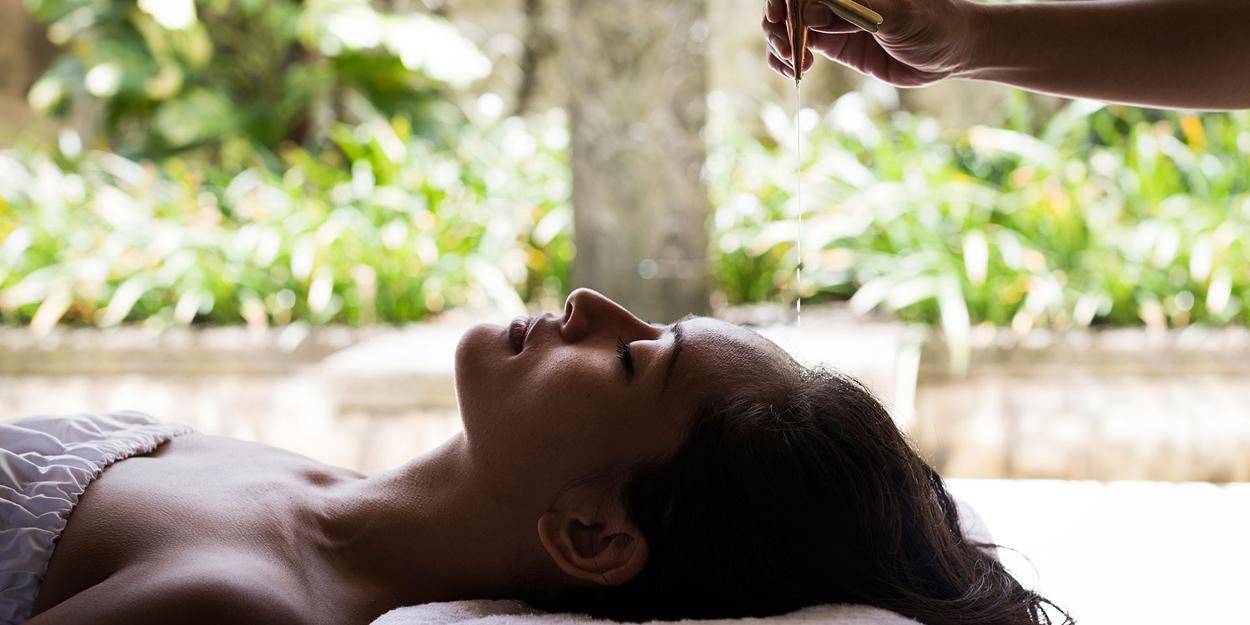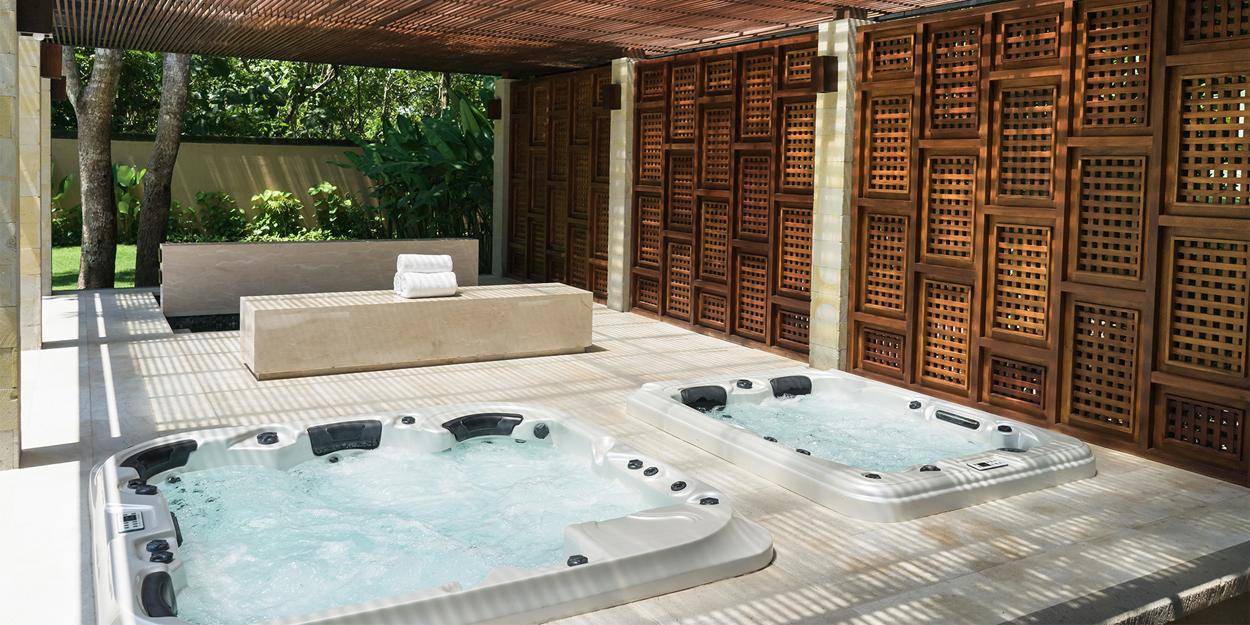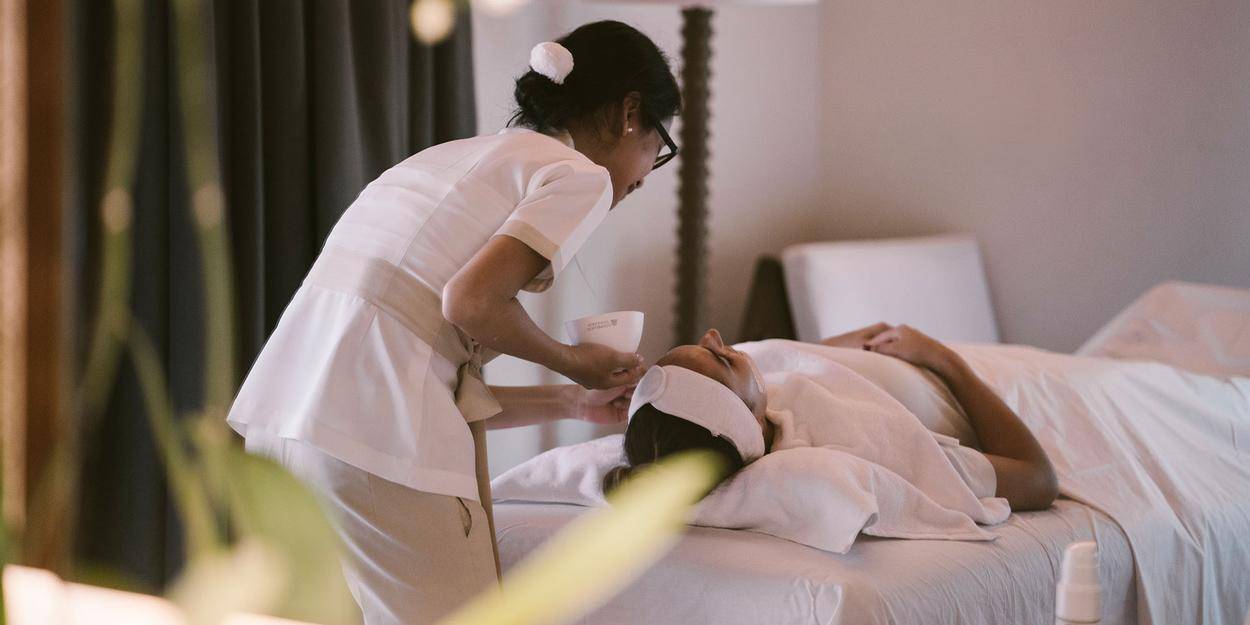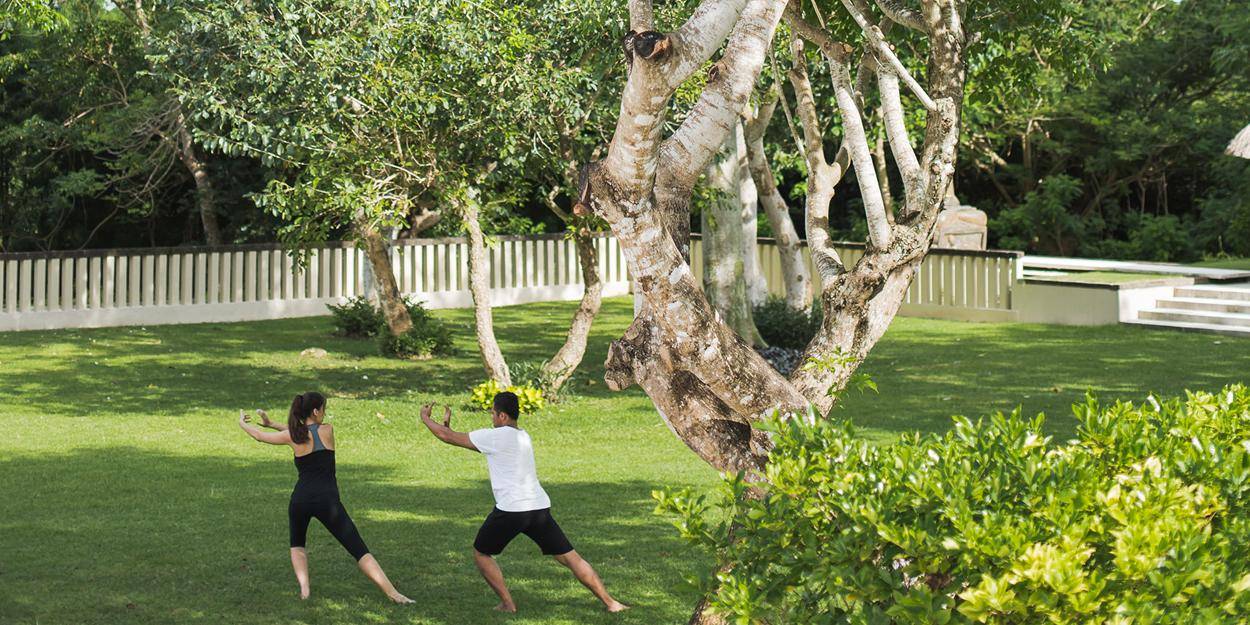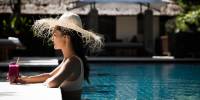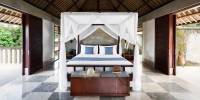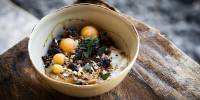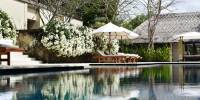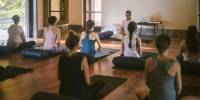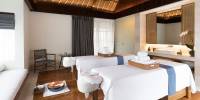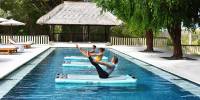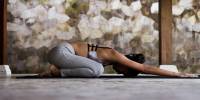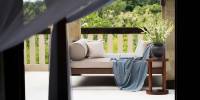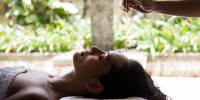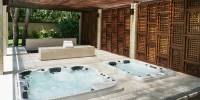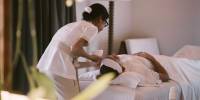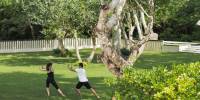 Overview
REVĪVŌ Wellness Resort is a sustainable boutique hotel in Nusa Dua, Bali. REVĪVŌ means 'I'll live again' and retreat is true to its core offering comprehensive range of retreats giving you change to focus on your wellbeing goals. Programmes are inspired by local ancient healing traditions and are designed to improve your mental, emotional and physical being. REVĪVŌ journey is based on 4 main pillars: MOVEŌ - workouts delivered in their 8000 SqM fitness centre; NŪTRIŌ - the healthy diet using only fresh, wholesome and balanced foods and served as close to its natural state as possible; REMISSIŌ - the holistic spa where magic happens and NOCTURNŌ - the sleep which resort takes very seriously and it will be the foundation of your stay. REVĪVŌ truly is a 360 transformational holistic experience!
When to go
Bali is warm and tropical for most of the year but the rainy season is typically from October to March. High season is July and August
What we love
Food - their signature probiotic dressing is a must for a healthy gut
Emotional balance & Mind training retreat is fantastic if you wish to clear emotional blockages and find work-life balance
Selection of yoga styles (including aerial yoga) will impress any yogi
Who should go
Anyone serious about their wellness goal - you will find an expert guidance here



Traveller looking for a luxurious but tranquil escape away from it all
Couples looking for a private wellness experience
Offers
Exclusive discount on room price *
Free massage (30 minutes) *
Free room upgrade to the next category (subject to availability at arrival) *
Free Nights Promotion **
- book 3 or 5 day wellness programme and get 1 night free
- book 7 day wellness programme and get 2 nights free
- book 14 day wellness programme and get 3 nights free
- valid until 31 March 2023 (excluding 19-Dec-22 to 02-Jan-23), for stays booked on Revivo wellness programmes only
- Free night is on B&B basis only, does not include spa treatments
Early Bird Promotion **
- save 20% if booked 180 days in advance
- save 15% if booked 90 days in advance
- save 10% if booked 45 days in advance
Loyalty promotion for repeat clients **:
- 20% discount if you stayed in last 6 months
- 10% discount if you stayed in last 12 months
* Minimum stay 4 nights, only with pre-purchased wellness package, not combinable with any other promotions
** These offers are not combinable
Bed & Breakfast Stay
Just the hotel, no programmes
Room price
Nights
Price per night
Package pp
Total
£284
1
£284
+
N/A
= £284 for 2 adults
Wellbeing Booster
Minimum 3 nights stay. Our signature wellbeing booster programme promises to relax your body and soothe your soul. Enjoy 3 favourite spa treatments, join any group 3 activities from the Moveo weekly schedule and take advantage of your one to one session as per your choice of activity.
Room price
Nights
Price per night
Programme price pp
Total
£852
3
£284
+
£320
= £1,492 for 2 adults
Flexible Fitness
Our signature flexible fitness programme gives you a choice of one daily private fitness activity for 5 day. Each class is 60 minutes long and you can mix and match the way you like. Increase your overall fitness, try something new or simply have fun! Minimum stay is 5 nights.
Room price
Nights
Price per night
Programme price pp
Total
£1,420
5
£284
+
£400
= £2,220 for 2 adults
Destress & Relax
After assessment of your lifestyle and key stressors, your goals will be discussed, followed by the recommendation of practical tools and techniques to better manage the effects of stress in your life. Revive with holistic spa therapies and re-connect with your inner calm during a private meditation session.
Room price
Nights
Price per night
Programme price pp
Total
£1,420
5
£284
+
£1,422
= £4,264 for 2 adults
Emotional Balance & Mind Training
Mental and emotional wellness can play a big part in supporting life changes and can even encourage physical changes. Open up energy pathways with holistic treatments, including Reiki and chakra balancing, complemented with yoga and Pranayama. Therapists will provide you with stress management strategies and healing modalities to suit your individual needs.
Room price
Nights
Price per night
Programme price pp
Total
£1,420
5
£284
+
£1,556
= £4,532 for 2 adults
Sleep Well Retreat
Healthy and quality sleep is one of the most important aspects for achieving a healthier life. This programme will help combat health imbalances that may be causing your sleeping issues. This retreat will improve and regulate your sleeping patterns whilst addressing the issues that might cause the disruption, so you can sleep easily once you return home.
Room price
Nights
Price per night
Programme price pp
Total
£1,420
5
£284
+
£1,556
= £4,532 for 2 adults
Re-Shaping Retreat
Re-shaping retreat is a high-intensity, dynamic movement and fitness-based program which aims to reshape your body in specific targeted areas. This retreat is great for anyone wanting to accelerate weight loss and achieve physical change. This retreat will help you to maintain a healthy posture, improve your stamina and strength, as well as your mental and emotional health.
Room price
Nights
Price per night
Programme price pp
Total
£1,420
5
£284
+
£1,689
= £4,798 for 2 adults
Anti-ageing & Longevity Retreat
If you are looking to improve your health both inside and out, this retreat offers a wide range of holistic daily activities including yoga, meditation and circuit training designed to improve your cardiovascular health and general fitness. Active skincare treatments will strengthen and reveal greater texture and tone. This retreat can be specifically tailored for men.
Room price
Nights
Price per night
Programme price pp
Total
£1,420
5
£284
+
£1,689
= £4,798 for 2 adults
Detox & Organic Weight Loss
This retreat brings medical science and holistic therapies together. Nutritional and herbal support helps to reduce side effects and optimise the detoxification process. Combining various therapies, nutritional supplements and healthy cuisine with optional holistic fitness classes, this program is an integrated approach to experiencing 'lightness of being'. This retreat can be specifically tailored for men.
Room price
Nights
Price per night
Programme price pp
Total
£1,420
5
£284
+
£1,689
= £4,798 for 2 adults
Wellness
Holistic spa REMISSIŌ is the heart and soul of Revivo. It combines traditional Balinese healing methods with aroma, hydro and chromo therapies. The main aim is to nurture the body and achieve overall wellbeing and balance. Spa is a quiet haven compromised of 5 treatment rooms with own outdoor bath. Spa menu includes variety of body treatments, facials and massages as well as colon hydro therapy or IV injections.
Their signature retreats target different areas of your wellbeing and you can focus on your personal goals such as yoga, detox, sleep, stress, anti-ageing, emotional balance or slimming. Retreats offer different levels of immersion and combines 3 main pillars - nutrition, holistic treatment and workouts.

Facilities include 25m lap pool, hydro jet Vichy shower beds, hot & cold plunge pools, Jacuzzi, steam rooms, infra-red detox sauna, hammam and a aromatic garden.
The Moveo fitness centre is spread out on 8000SqM and has a yoga barn, aerial yoga outdoor space, meditation room, Pilates studio, fitness room, 25m lap pool (for aqua workouts and aqua yoga too) and 500SqM of green space for outdoor exercising.
Example treatments at REVĪVŌ Wellness Resort
Aromatherapy
Ancient Soul Therapy
Oxygen & collagen facial
Cold activation
Lymphatic drainage
Colon hydro therapy
Firming body wrap
Boreh treatment
Activities
Activities available at the surrounding area
Golf
Beach
Visit Nusa Dua or Kuta town for shopping
Visit Ubud for a day
Visit the beautiful temples and watch Balinese ceremonies
Treks through the rice paddy fields
Visit to a local village
Hike to peak of Gunung Agung volcano
Typical Group Classes
Yoga - Restorative, Ashtanga, Yin, Hatha, Vinyasa, Aerial
TRX
HIIT
Pranayama
Boxing
Pilates (mat)
Aqua Fitmatt
Meditation (Tibetan and sound)
Tai chi
QI Gong
Sample Weekly Class Schedule
Please note - Classes are subject to change and seasonal adjustments
---
Rooms
REVĪVŌ is a sustainable luxury boutique hotel with 16 suites. All are designed in typical Balinese style. Suites are generous in size and feature private gardens so you can enjoy intimate dining. Some villas have private pools. All hotel facilities are easily accessed from the rooms. Revivo has 2 four bedroom villas speading over 4000 SqM of a private land. Each villa features a central 2-storey building with two ground floor garden suites and an expansive upped level with living room and lounge area. Each villa offers 4 villas with a large open air dining pavilion, media room and a private 25m swimming pool. Additional benefit of the private villa a personal cook and butler.
As sleep is one of the foundations, you can expect a range of sleep inducing amenities such as a Breath Lux Light, designed by Lena Saleh. The lamp has different modes of lighting – soft amber light at night and stimulating blue light in the morning. In-room options include carefully selected music, books and podcasts to make you feel more relaxed.
Garden Suite
Garden Suite is 126 SqM in size and has a private spacious garden with an outdoor table.
Each suite features a voile-draped four-poster bed, desk and day-bed lounging area.
Marble bathroom has a sunken bathtub and shower.
Facilities include air-conditioning, minibar, bathrobes, slippers, mosquito nets, telephone, tea/coffee making facilities and hairdryer.
One Bedroom Villa
The One Bedroom Villa is beautifully designed with alang-alang roofs, is identical in design to the Garden suite. Size is 142 SqM.
Additionally, this room has a private outdoor shower and own courtyard with canopied daybed.
Room offers panoramic views of the surrounding greenery.
Facilities include air-conditioning, minibar, bathrobes, slippers, mosquito nets, telephone, tea/coffee making facilities and hairdryer.
One Bedroom Villa with a Private Pool
The Private Pool Villas are set at the main villa of the resort, offer exceptional garden views and are all designed with traditional alang- alang roofs.
The spacious bedroom and living area opens onto an outdoor terrace and a private 8.5m long swimming pool.
Marble bathroom has a shower and sunken bath.
Facilities include air-conditioning, minibar, bathrobes, slippers, mosquito nets, telephone, tea/coffee making facilities and hairdryer.
What's on the menu
Nutrition is a big part of REVĪVŌ. Retreat is working with a nutritionist chef Aliwalu and offers healthy gourmet meals with an authentic Balinese touch. Menu is adapted to each guest's diet and nutrition needs and they don't believe in restricted diets. Focus is on high protein, balanced amount of fats and low carbs and 90% of the menu is plant based. There is no gluten, additives, preservatives or processed ingredients. Cooking and storing methods are design to retain most nutrients. Only the finest ingredients are used and REVĪVŌ is supporting local farmers, sustainable agriculture and environmentally friendly products.
There is a community table if you fancy a company during your meal times but solo tables are available too.

Coffee and wine is available on request.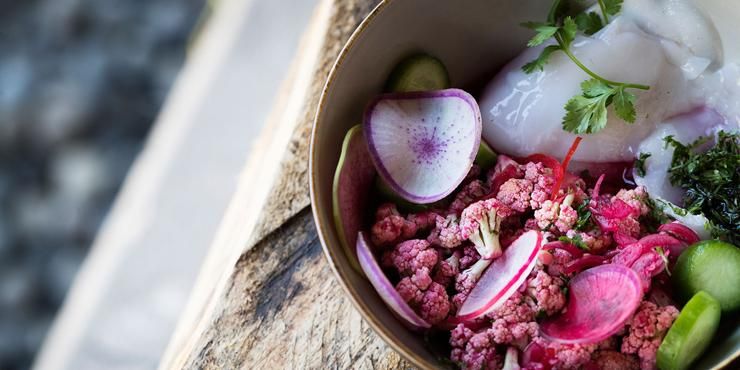 Restaurant NU
Breakfast, lunch and dinner is served in NU. Gourmet dishes on the menu are vegan or vegetarian with no gluten. All meals are served a la carte, including breakfast.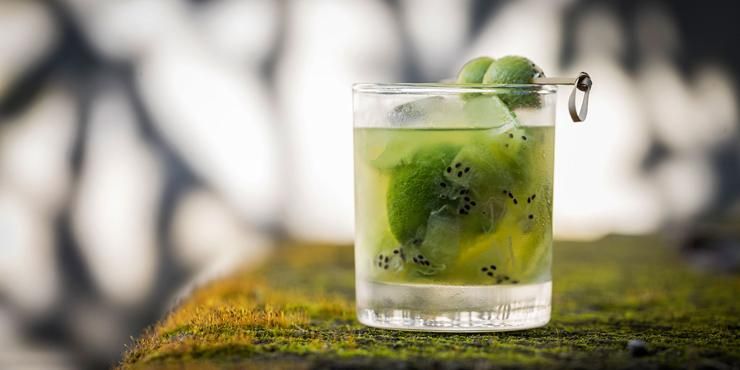 Bar TRI
TRI Bar is serving snacks from noon until 11pm. Drinks menu includes fresh or superfood juices, healing elixirs, smoothies, kombuchas or green shot. Wines and cocktails are available on the menu but are not displayed.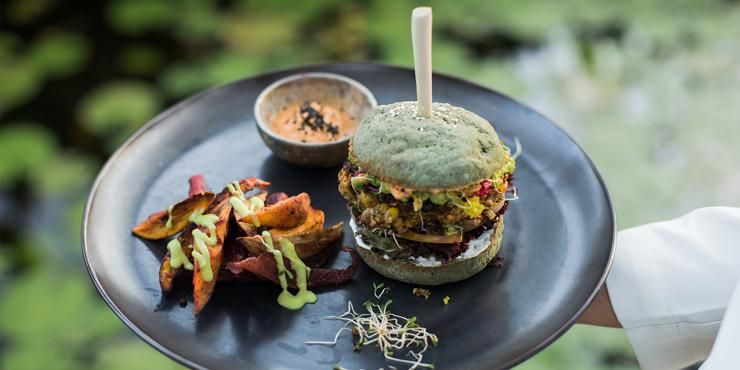 Pool side lounge Ō
Pool cabanas bar is open from noon until 6pm serving snacks and beverages.
Location
REVĪVŌ Wellness Resort is settled amidst hills of upmarket Nusa Dua in the south of Bali, Indonesia. Resort is secluded and spread across 3 hectares of land, surrounded by the golf of Nusa Dua and a protected natural land. Nearest beach is 5 minutes drive away and there is a free shuttle bus available. Popular towns of Kuta, Legian and Seminyak are accessible by car (about 30 minutes away, traffic dependent). There is no town walking distance from the resort.
Nearest airport
Transfer time from Bali Ngurah Rai International Airport in Denpasar is 8 miles away and transfer takes about 30 minutes by car.
There are no direct flights to Bali. You will have to connect, it's best to fly via either Singapore, Bangkok or the Middle East.
Families, Children & Infants
Kids are allowed but due to its nature, the resort is more suitable for adults. Families are recommended to hire a private villa. Babysitter or private chef is available for hire so you can dine in the comfort of your villa.


---
Why Wellbeing Escapes?