Profound Rest: Fire of Wisdom Retreat at Broughton Hall 18 - 24 September 2023
Skipton, North Yorkshire, United Kingdom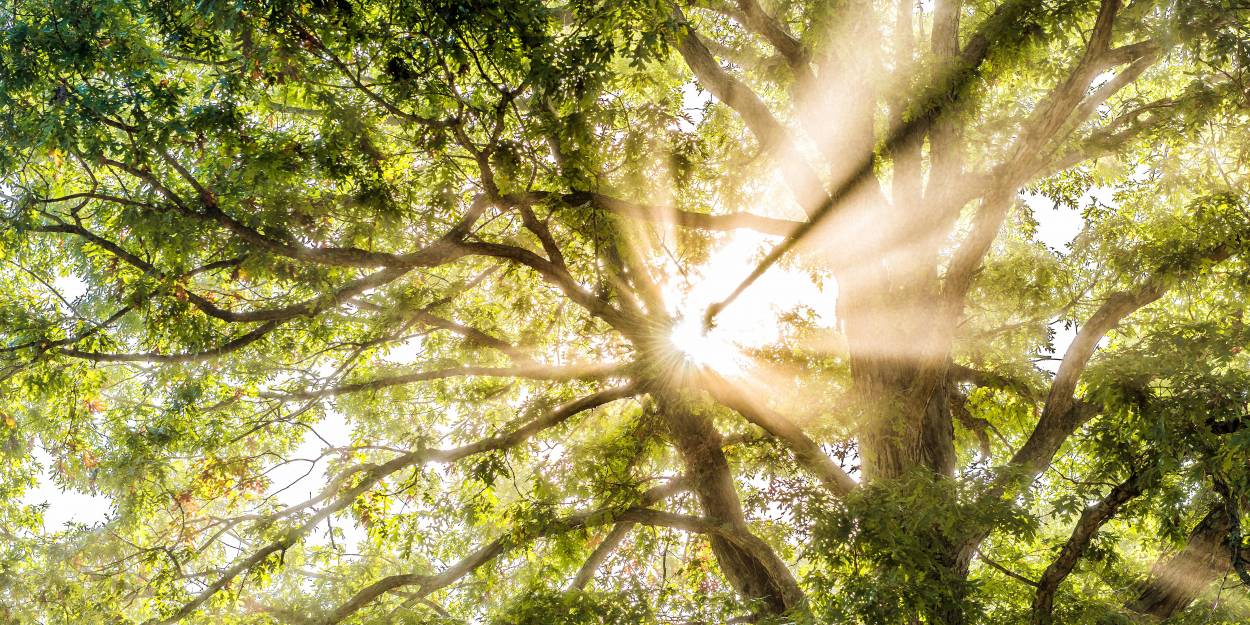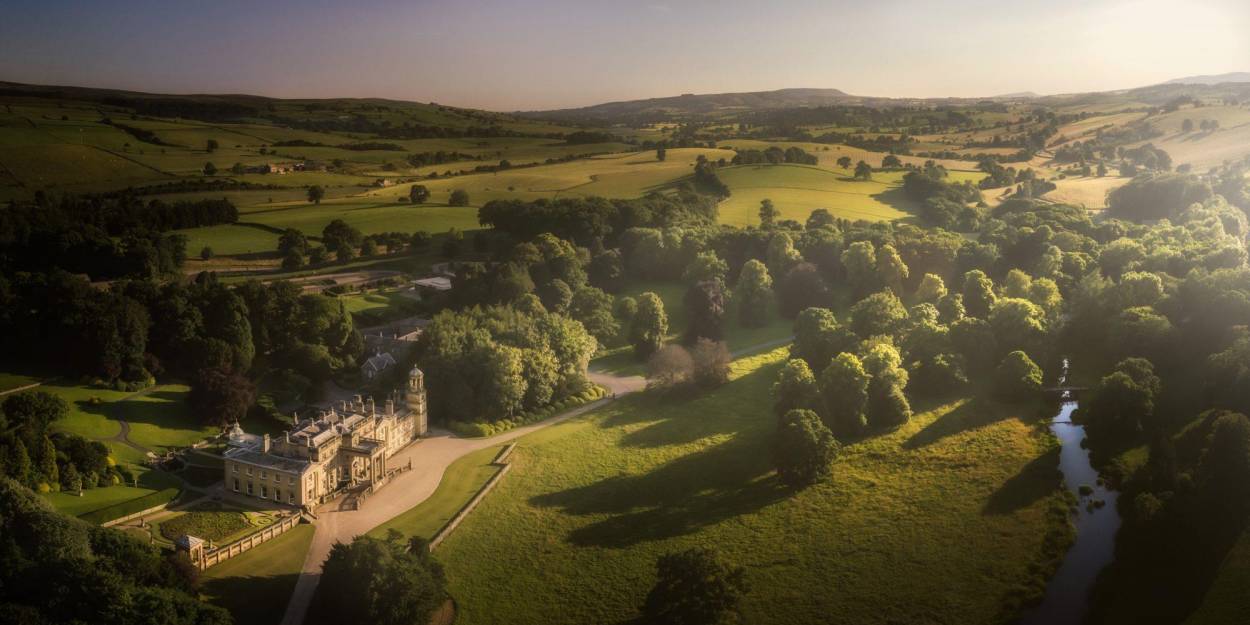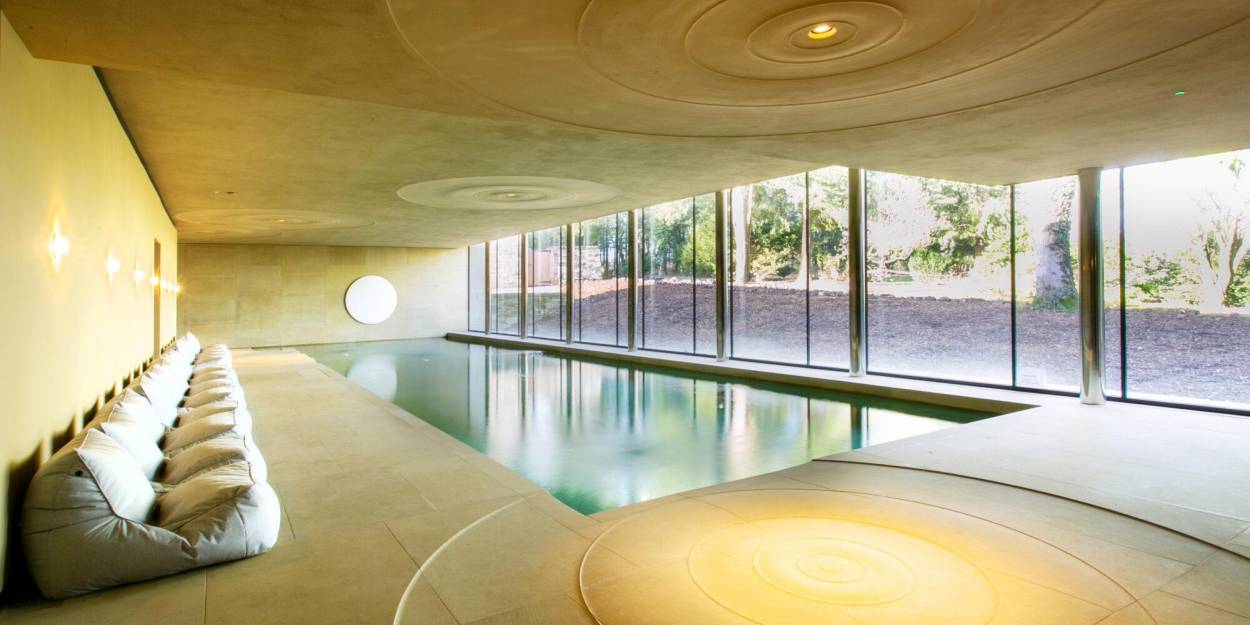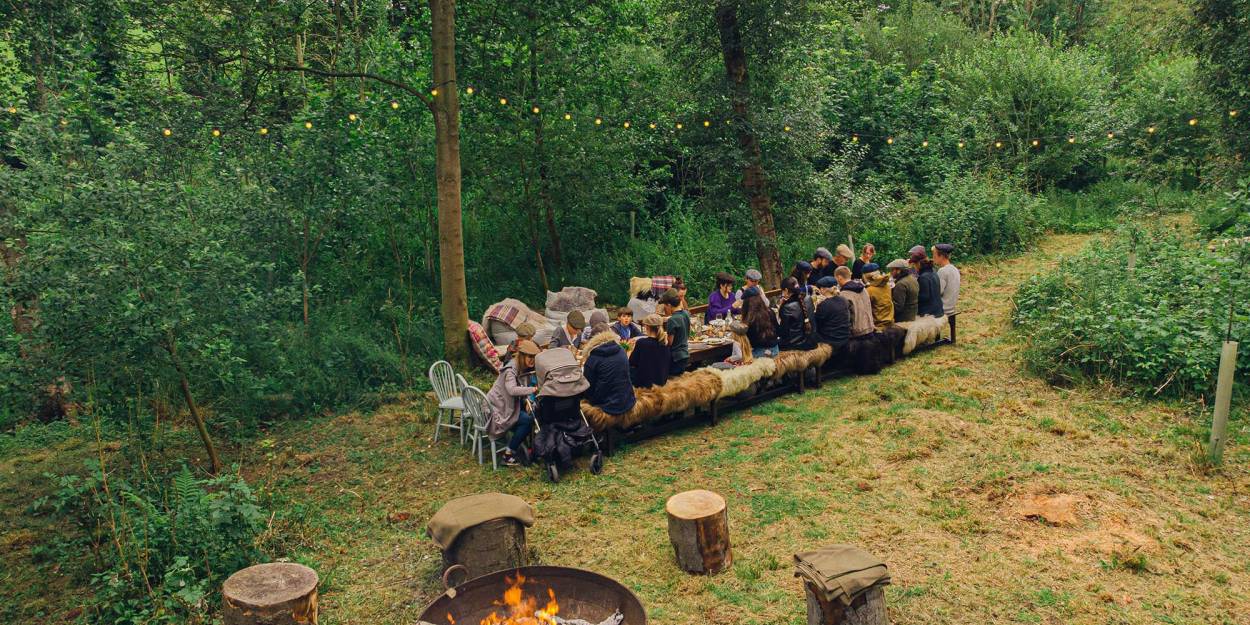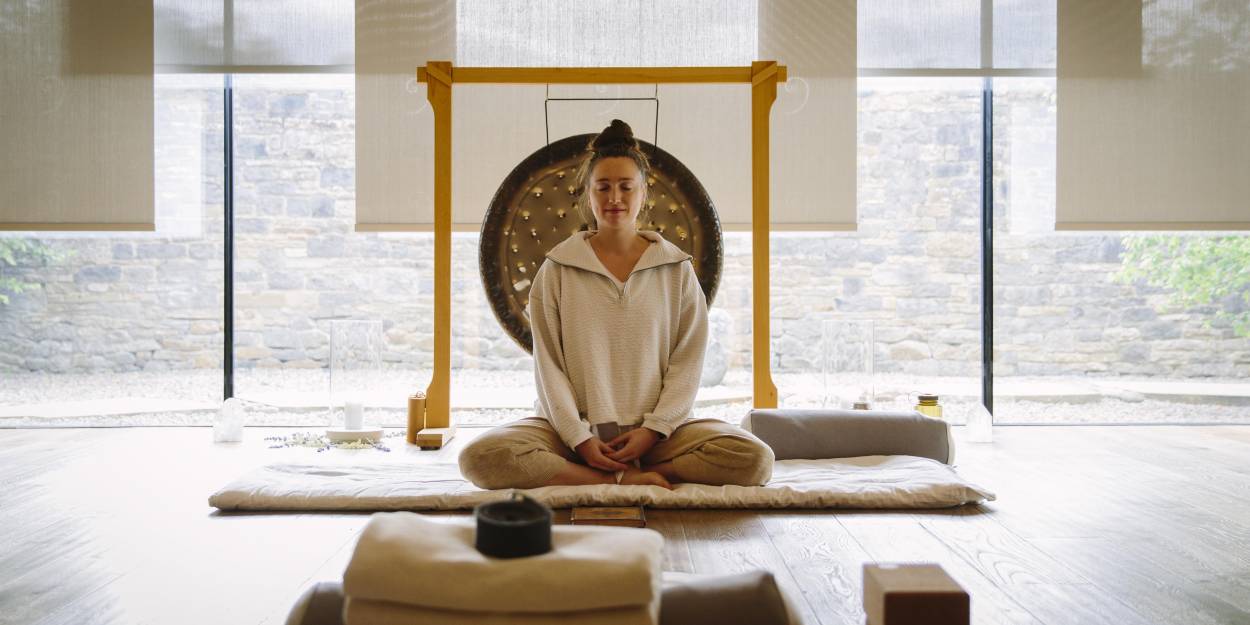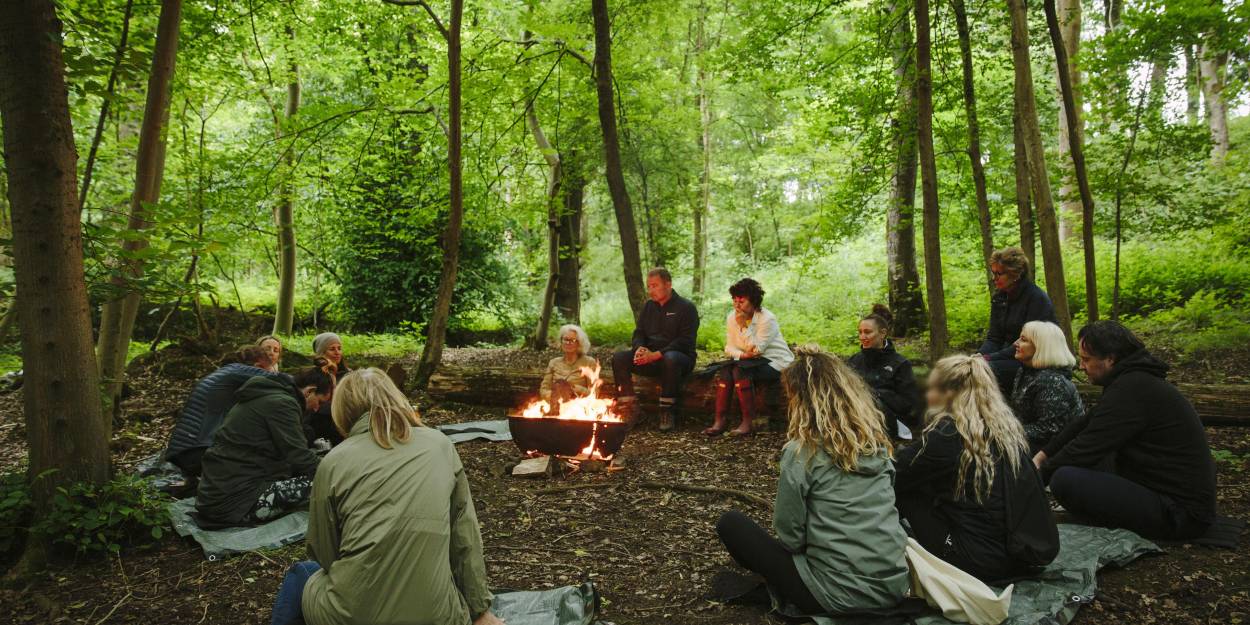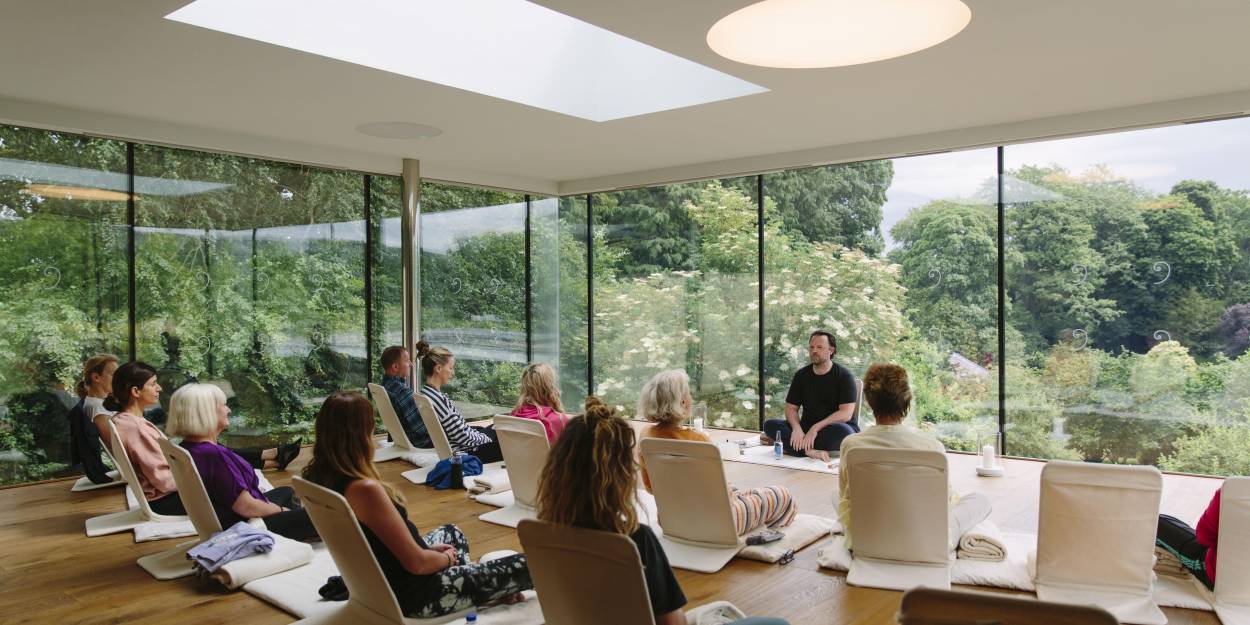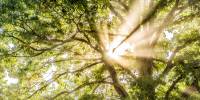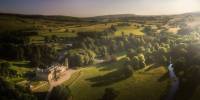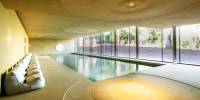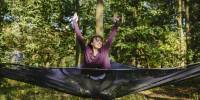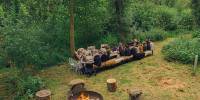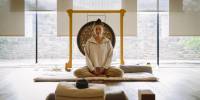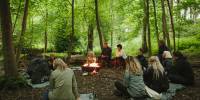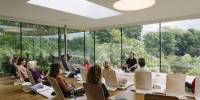 Overview
As the world lurches from one crisis to another, we all feel the need to step away and find peace. This intensive seven day retreat is designed to do just that, by bringing the mind into state of profound rest.
Surrounded by the splendour that is Broughton Hall, you will embark on an immersive deep reset retreat with experiences including yin yoga, alchemy crystal bowl sound baths, Forest Bathing, meditations, woodland sauna experience and so much more! With 3-days of silence and supportive practices to unwind the mind-body and to ignite the soul, this journey is designed for you to rest and revel in the fullness of your true nature, helping you move you into a deep state of tranquillity and peace.

This retreat is a collaboration between Paris Ackrill Co-founder of Avalon Wellbeing Centre and Cornelius O'Shaughnessy renowned meditation and stress management teacher and founder of Bodhimaya.
**Retreat dates: 15 - 21 May & 18 - 24 September 2023**
Retreat dates
**Retreat dates: 15 - 21 May & 18 - 24 September 2023**
What we love
Immersing yourself in nature: Wild Swimming, Woodland Sauna Experience and Forest Bathing
Location: Broughton Hall provides a perfect country escape
The 3-days of silence; with supportive practices to truly unwind the mind-body
Who should go
Those looking for a reset and deep rest - who are tired mentally and physically
Those who suffer with consistent anxiety and high levels of stress
Those wanting to try a silent retreat for the first time and be supported through it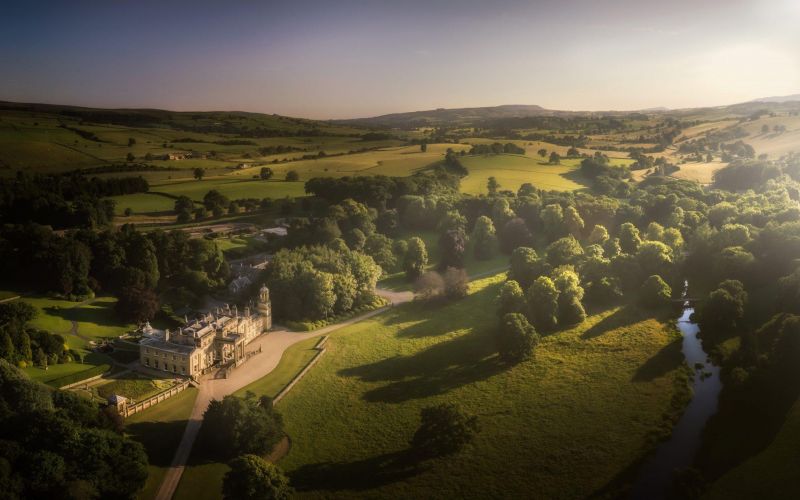 Meet the team, Paris and Cornelius
Download Itinerary Here
Itineraries are subject to change and seasonal adjustments
Fire of Wisdom Retreat at Broughton Hall
The Programme
6 nights accommodation in the stunning Broughton Hall Manor House
3 delicious naturopathic plant-based meals a day (breakfast, lunch, dinner and light refreshments)
3 days of silence and supportive practices to unwind the mind-body and to ignite the soul

The retreat includes the following activities:

-Meditations and Q&A with Cornelius

-Yin Yoga

-Somatic Flow

-Alchemy crystal bowl sound baths with Paris

-Time to unwind in Avalon's state-of-the-art facilities and Pool Suite

-Forest bathing with Liz Dawes

-Guided walks

-Wild swimming and woodland sauna experience

-Opportunities for individual therapies and more!

Access to Pool Suite (inc. 20m Indoor Clear Pool, Sauna, Steam Room and Hydrotherapy Pool)

Access to 3000 acre nature playground including Wild Swimming Reservoirs and Mountain Biking.
Retreat dates 2023:
15 - 21 May
18 - 24 September
Arrival 4pm Monday, checkout 2pm Sunday.
Wellbeing Exclusives and Benefits
A complimentary Avalon Wellbeing Gift Package when booked through Wellbeing Escapes. Includes Crystal Light Bed Therapy and your very own Aura-Soma Pomander or Quintessence, chosen by you with guidance from the Avalon team to best support your Wellbeing goals and intentions.
Highlights
This is not just relaxation, not just de-stressing, not just a holiday, but deep and profound rest.
During this retreat you will bring the mind to deep rest and silence through meditation, enquiry, uprooting resistance and grasping, letting go of desire, allowing suffering to crumble by bathing in wisdom and by turning the mind inwards towards the simple experience of awareness and this present moment. By the end of this retreat, you will see that profound rest isn't just something you are craving because you are stressed, you are yearning for it because it is how we are supposed to live to find our true selves.


You will be nourished by the merging with your sacred, innate presence, from living within a heart-centred community, and from being held by the exquisite sanctuary of Broughton. The intention is for you to leave feeling deeply connected, expansive, revived and inspired.
Arrival 4pm Monday, checkout 2pm Sunday.
Fitness & Activities
Activities available at the surrounding area
Explore the beautiful Yorkshire Dales right on the doorstep
Leeds, Liverpool and Manchester are only an hour's drive away
---
Rooms
You will be accommodated in the Broughton Hall. Some are en-suite and some share bathrooms.
Images below are indicative as the rooms are all slightly different.
Broughton Hall Single – shared bathroom
This room has a single bed. Bathroom is shared.
Price:
£1,200 for single room use
Double occupancy not available in the room type
Broughton Hall Standard – shared bathroom
This room has a double bed. Bathroom is shared.
Price:
£1,800 for single room use
£2,200 for 2 people sharing
Broughton Hall Premium – ensuite
This room has a king bed and the room is en-suite.
Price:
£2,100 for single use room
£2,800 for 2 people sharing
Broughton Hall Deluxe – ensuite
This room has a super king bed and the room is en-suite.
Price:
£2,300 for single use room
£3,500 for 2 people sharing
What's on the menu
The menu is nutritious and full of locally sourced, natural, plant-based ingredients. The menu works respectfully with the seasons and with the understanding that nature provides all we need to nourish our mind, body and spirit. Vegan and vegetarian options will be served.
Example Menu:
Breakfast
Breakfast buffet with juices, yoghurts, fruits, granola and cooked option e.g. eggs and seasonal greens.
Lunch
Selection of three seasonal salads
Crudities and Dips
Fruit and Sweet Bite
Dinners:
Squash & Red Onion Filo Tart, Almond Pesto, Tabbouleh
Butterbean Tikka Masala, Bombay New Potatoes, Turmeric Kale & Peshwari Sprinkle
Lemongrass Thai Green Chickpea Curry, Lime Marinated Greens, Satay Cauliflower
Cashew Mac & Cheese, Charred Sweetcorn Salsa, Peri Peri Broccoli
Tandoori Cauliflower Naan, Mango Salad, Lentil Daal, & Crispy Onions
You will have full board included in your stay.
Location
The Fire Of Wisdom Retreat takes place at the beautiful Broughton Hall Sanctuary in Yorkshire. The Broughton Sanctuary is Britain's leading Retreat Centre, fully dedicated and in service to deep transformational work to birth a new humanity. Home to a vast nature recovery programme and playground of rolling meadow pastures, 3,000 acres of woodland, wild reservoirs (perfect for wild swimming), meandering rivers and heather moorland.
By car
By Road
When travelling from Skipton bear left 200 metres past The Bull Inn. When travelling from Lancashire, follow signs to Skipton, turn right 200 metres after the A59/A56 roundabout.
By Rail
Broughton Hall is 3 hours on the train from London Kings Cross to Skipton.
Families, Children & Infants
This is an adults only retreat.


---
Why Wellbeing Escapes?