Vilanculos, Mozambique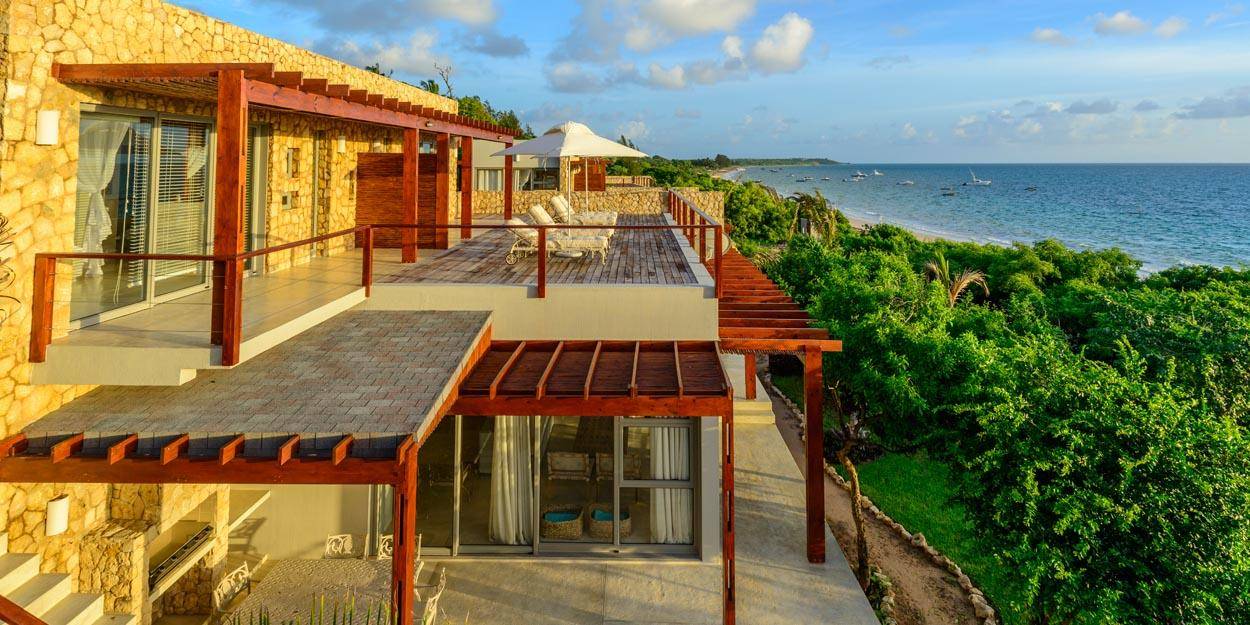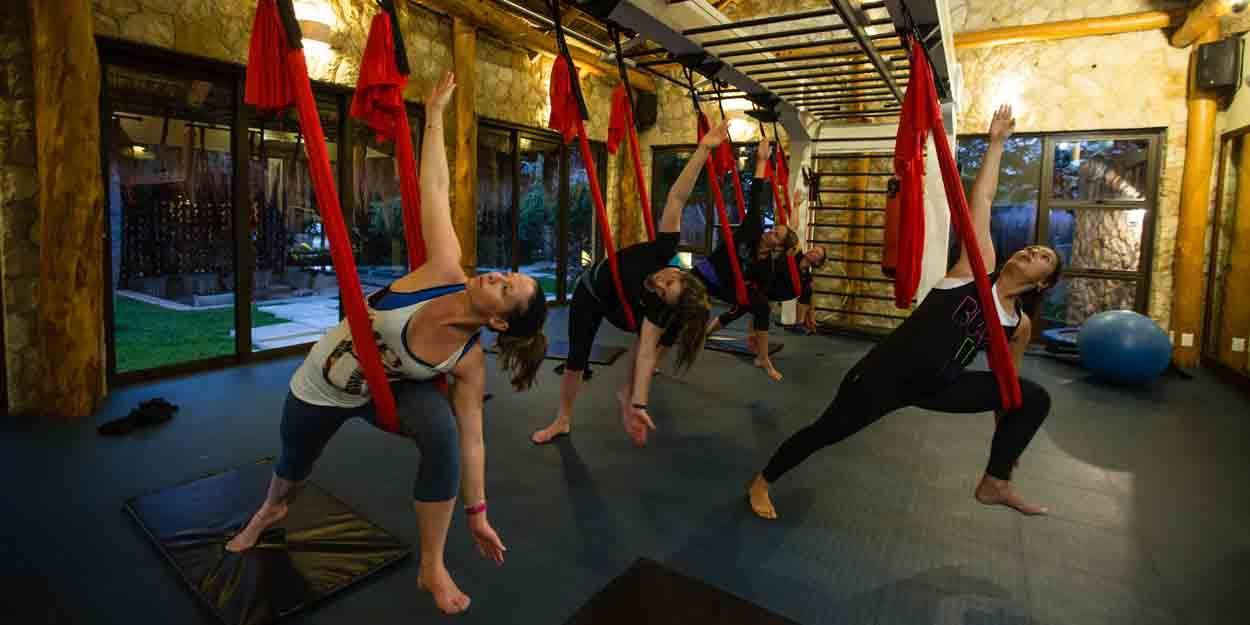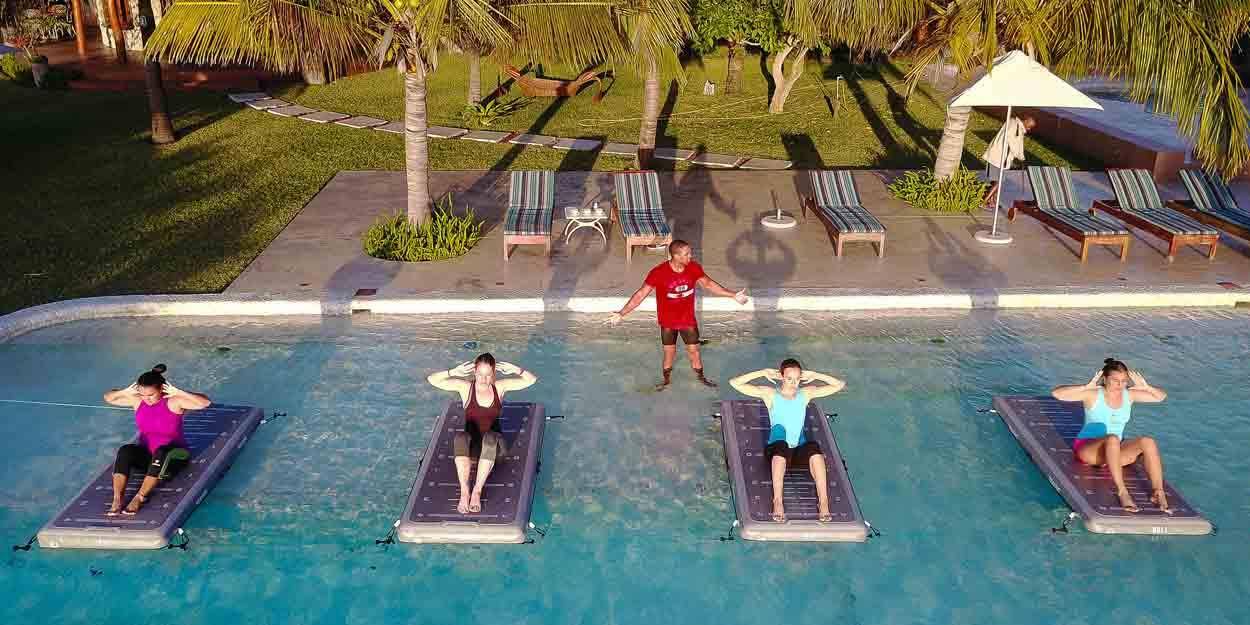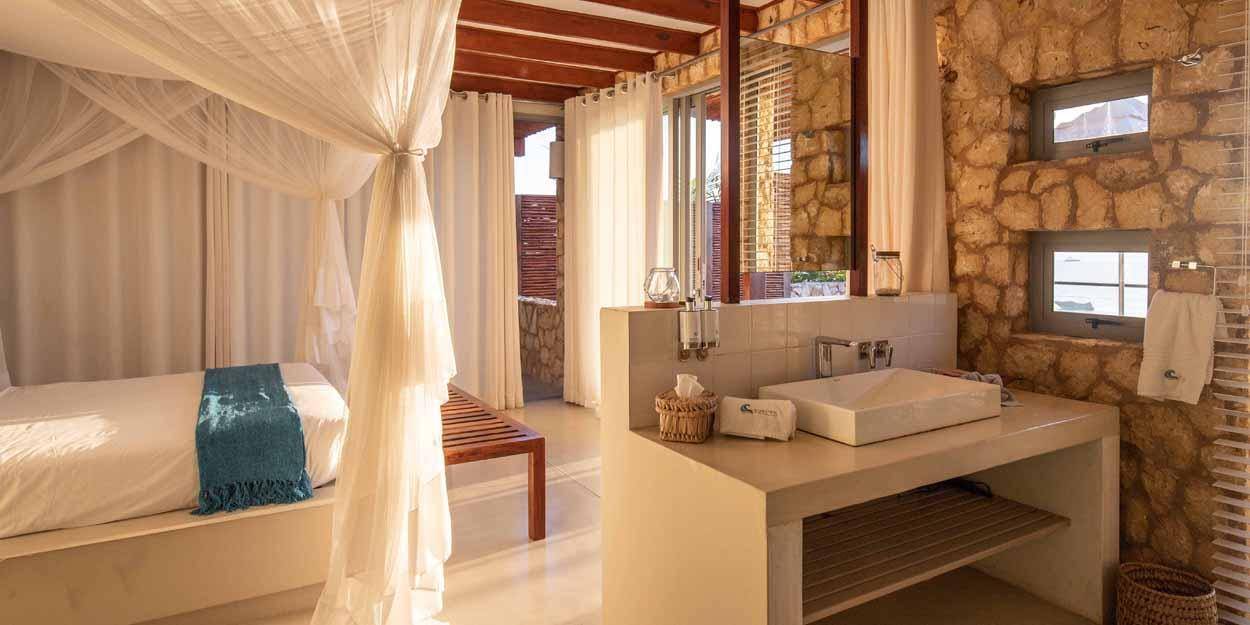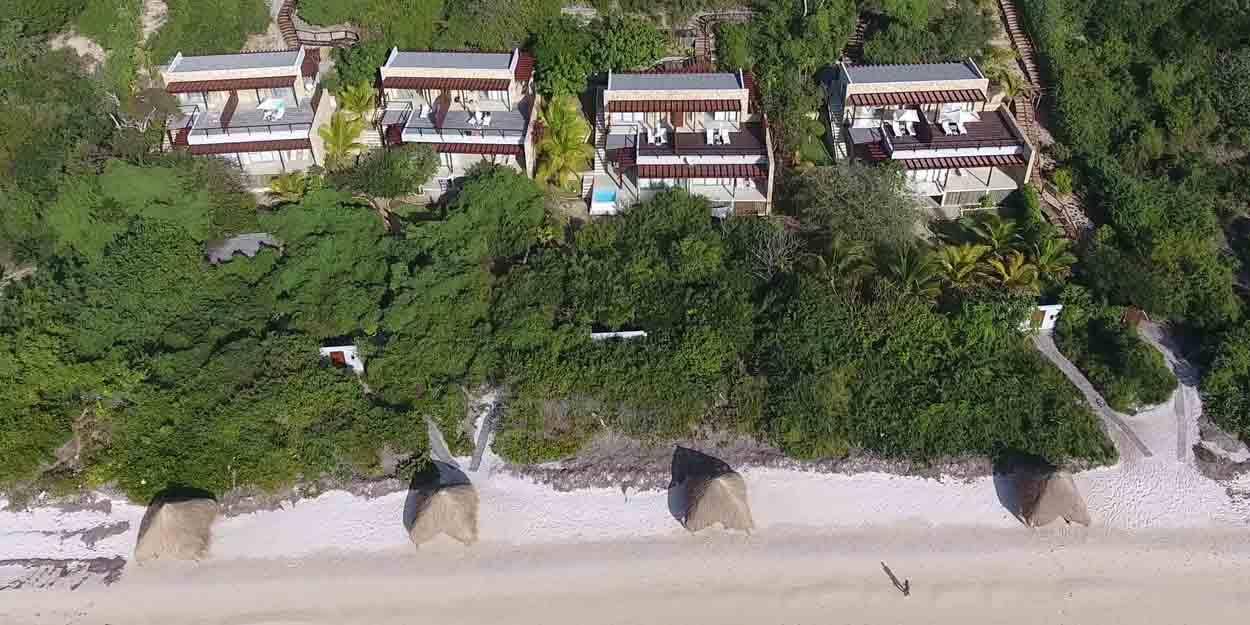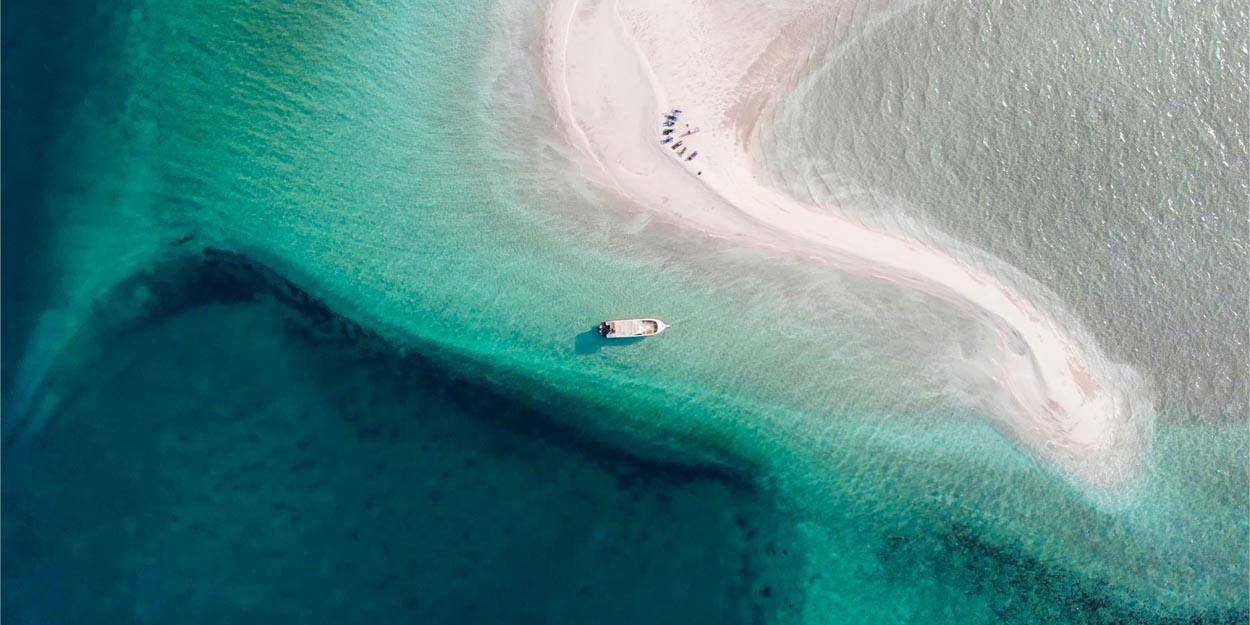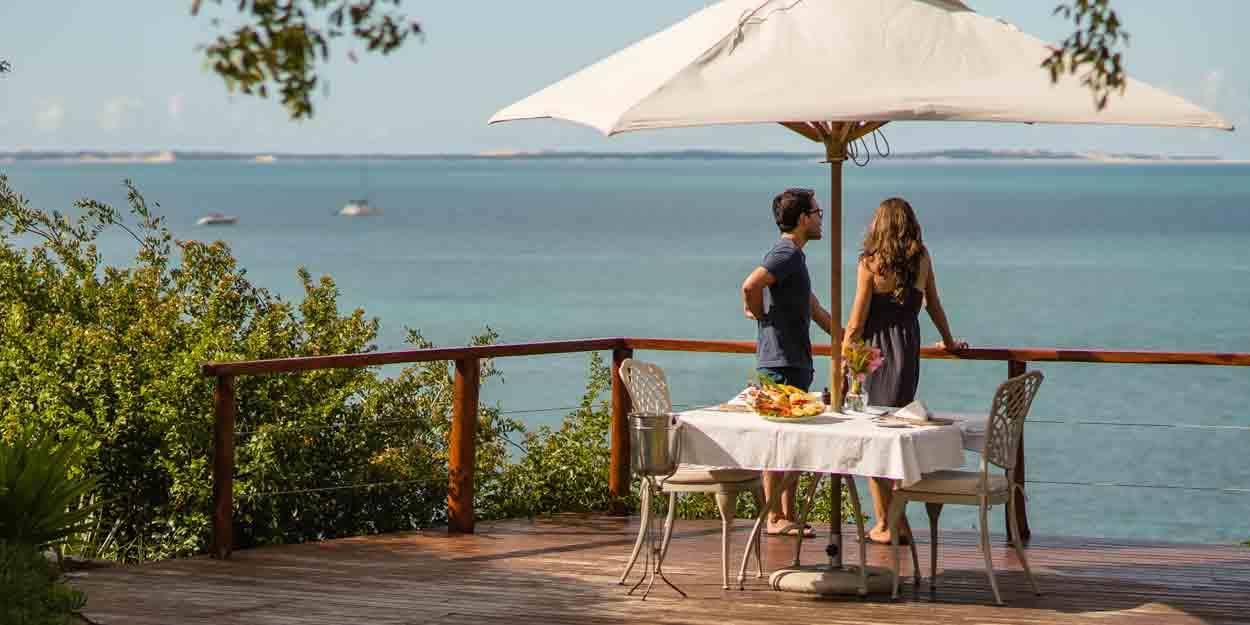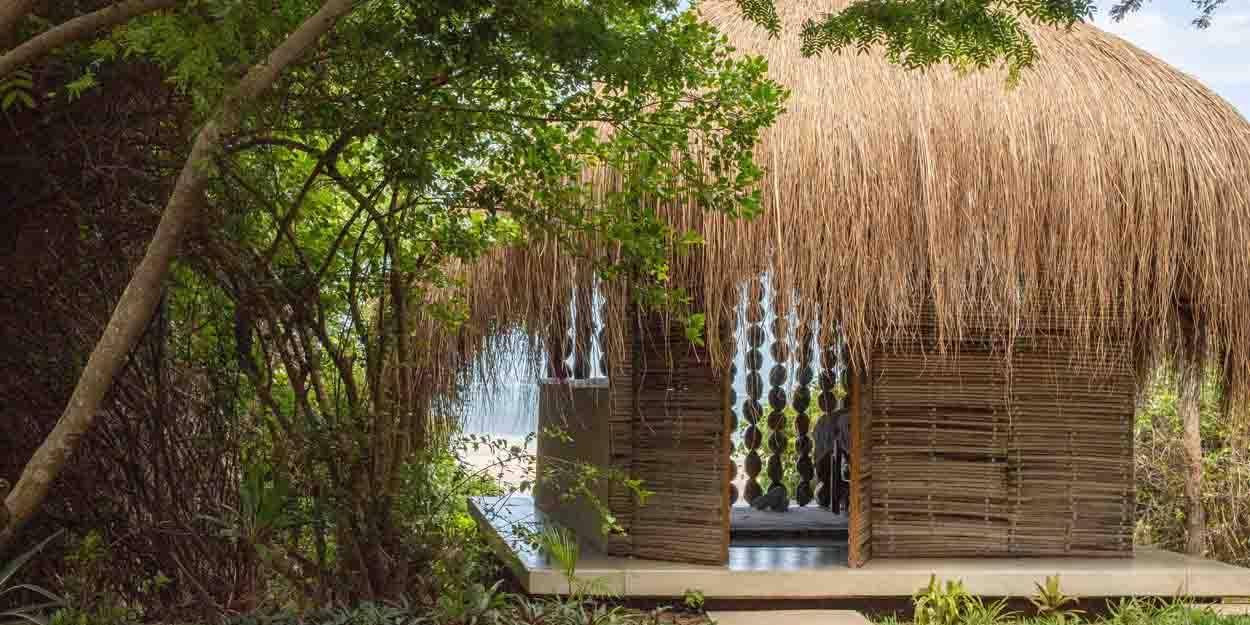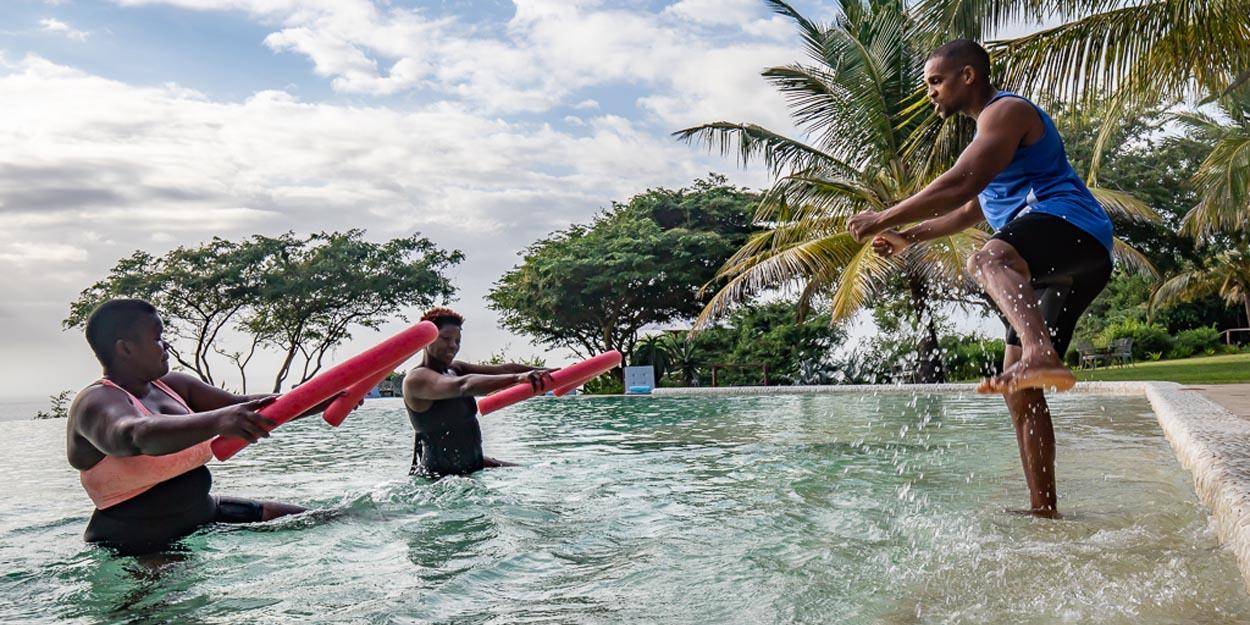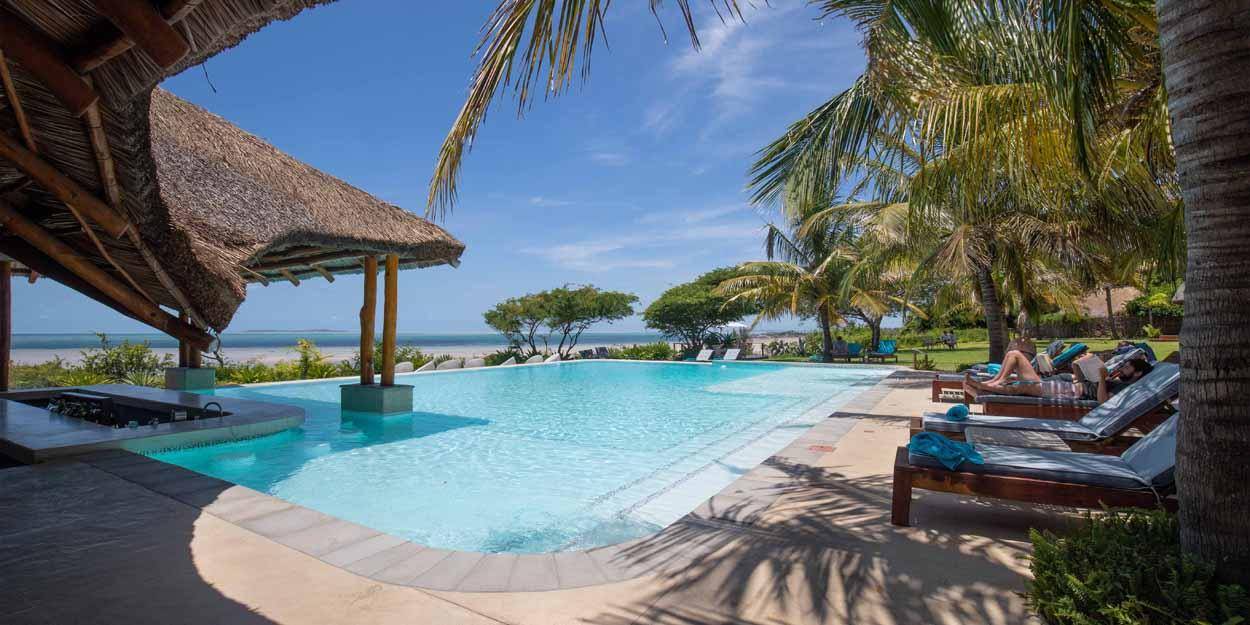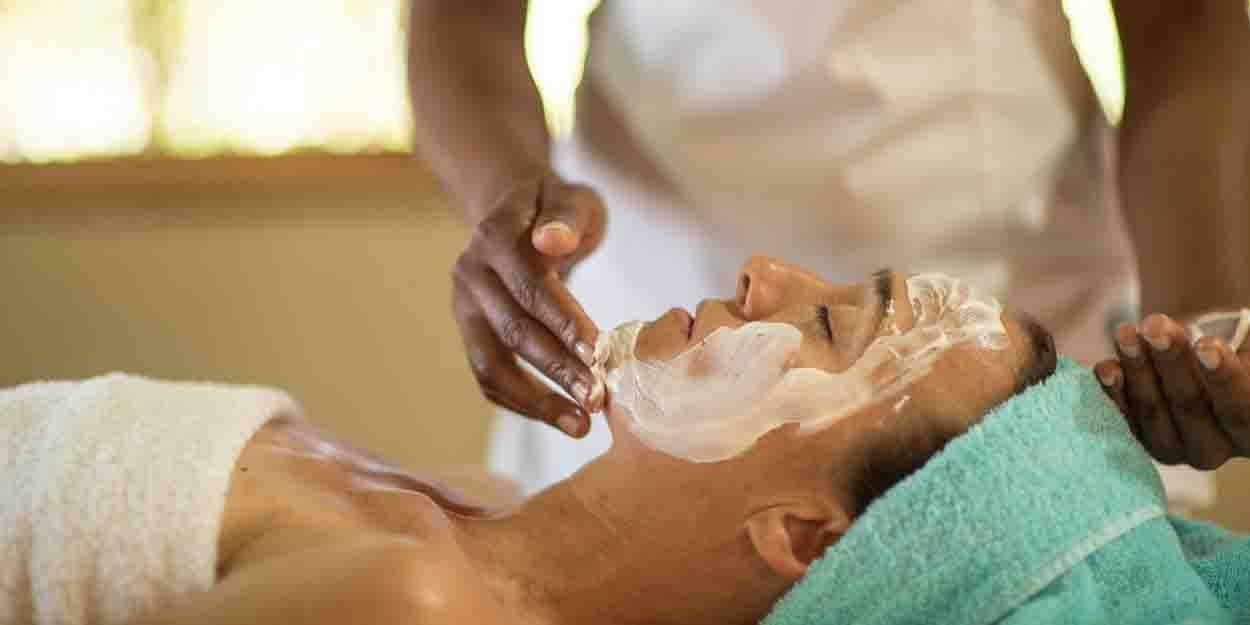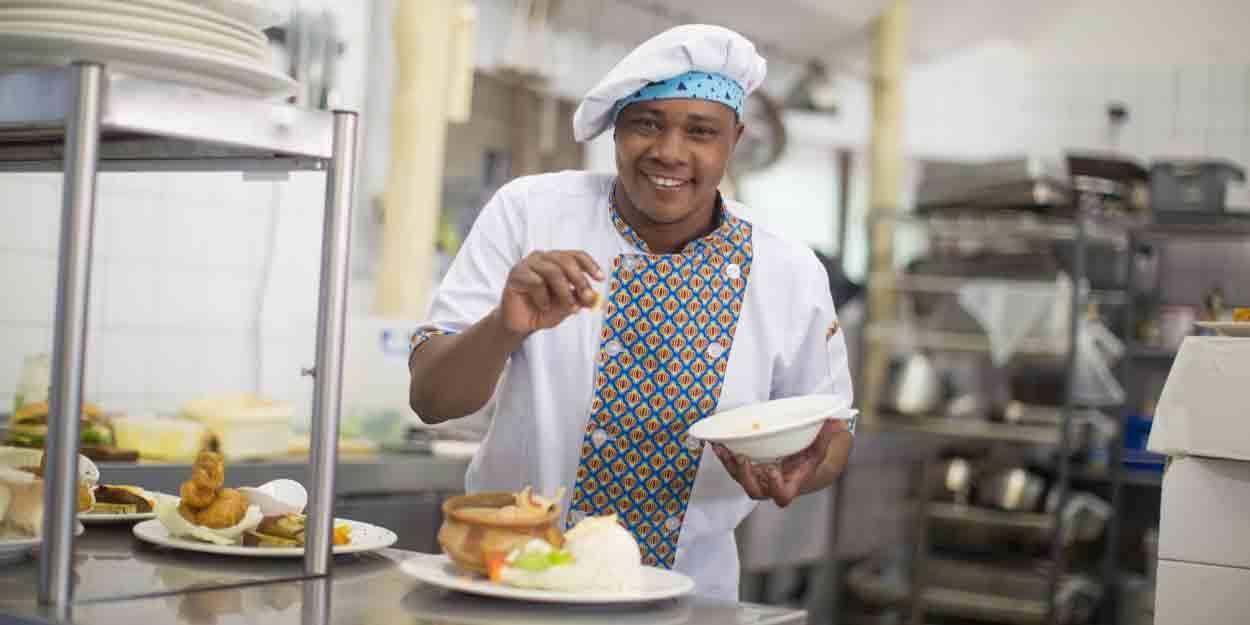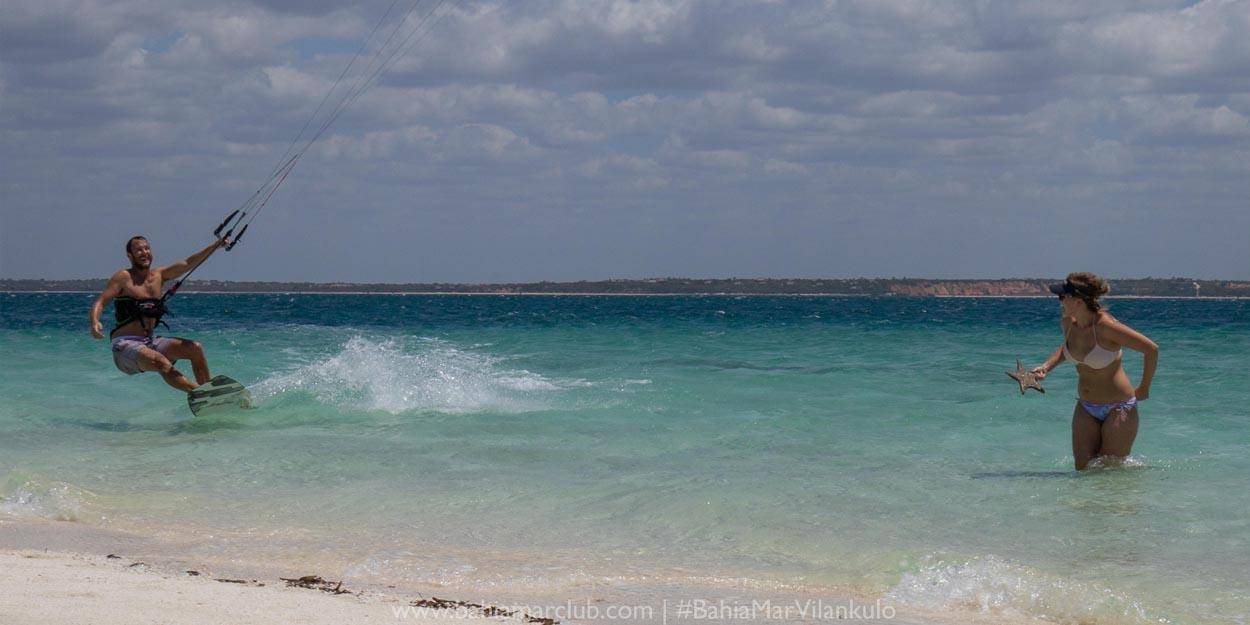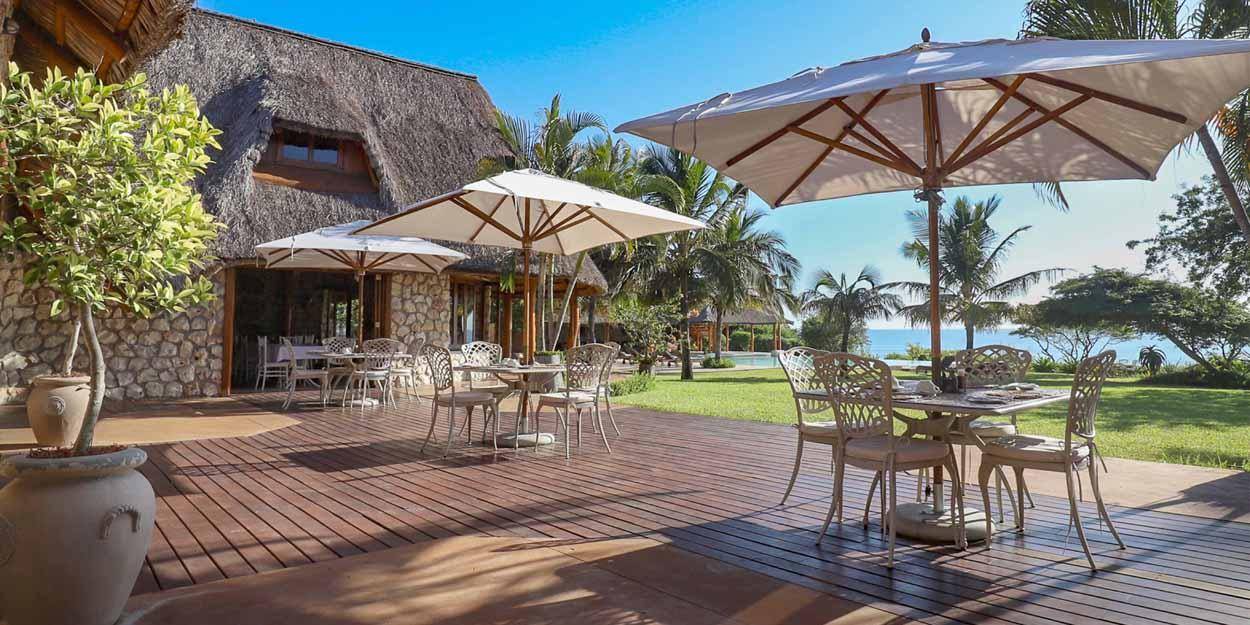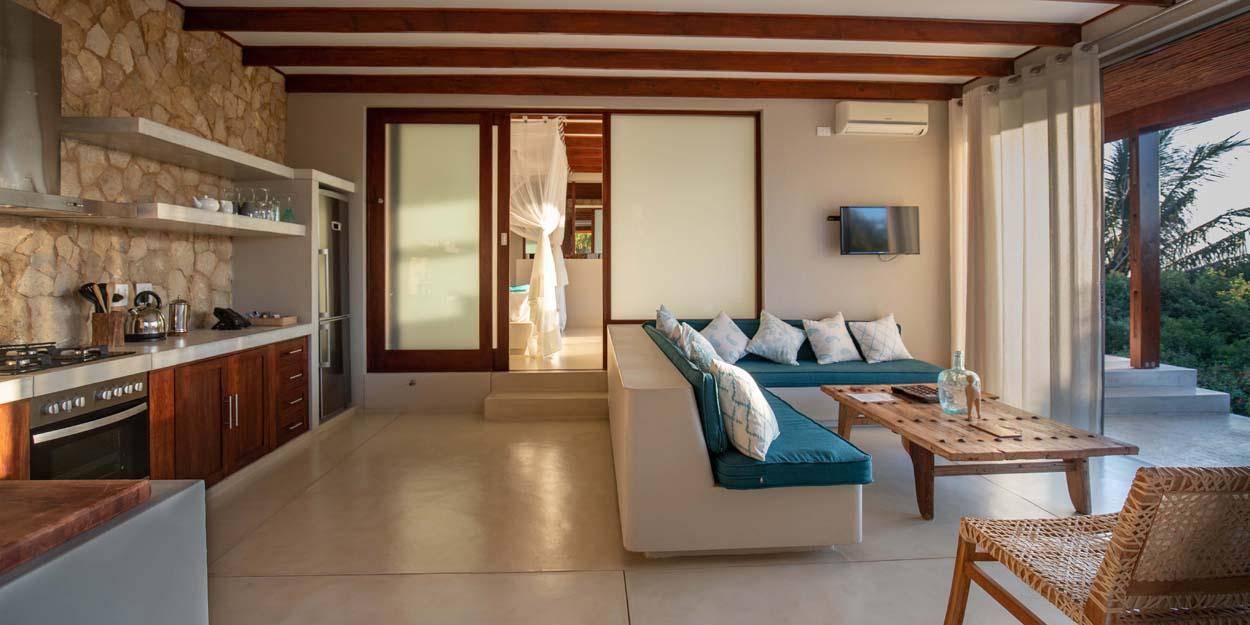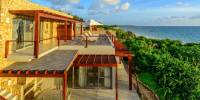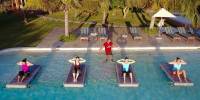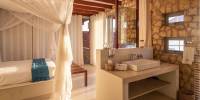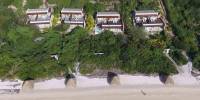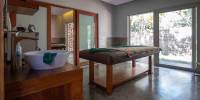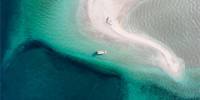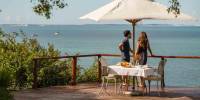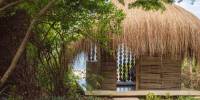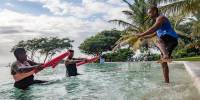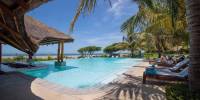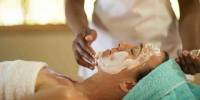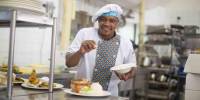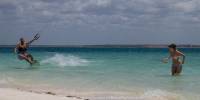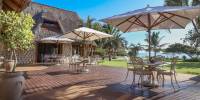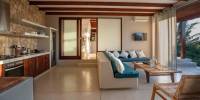 Overview
Bahia Mar is a beautiful boutique hotel in exotic Mozambique. It was opened in 2014 with the aim to create a place where guests can have some serious rest and relaxation. The location is stunning, think palm-fringed beaches, azure water and endless sunshine. During your stay, treat yourself to a relaxing massage, join the yoga classes or a fitness class, enjoy the water-based activities or visit the local fishing village. The possibilities are endless, especially if you love the ocean and all it has to offer. BahiaMar is the perfect retreat if you want to get away from the crowds, be close to untouched nature and local culture.
When to go
Best time to visit is from April to November which is dry season. Wet season is between December and March. September to November is a good time to visit with nice temperatures and less crowds. Bazaturo can be breezy from June to August.
What we love
The Vilankulo area is one of the world's best kite-surfing destinations
The hotel serves as a gateway to beautiful Bazaturo archipelago
They support local children by funding healthy meals, teacher salaries and resources for the kids.
Who should go
All explorers and sea lovers - the destination is the perfect base for snorkelling, diving, sailing and visiting nearby Bazaruto Archipelago
Anyone who is looking for a quiet and picturesque beach escape
It's the perfect destinations for couples who are looking for a healthy beach holiday.
Offers
Free spa credit of $50 per person with min 5 nights stay (with or without pre-purchased spa package)
Free spa credit of $100 per person with min 7 nights stay (with or without pre-purchased spa package)
Loyalty offer: all above & free room upgrade (subject to availability at the time of booking)
Special Offers:
- Stay 5 nights and enjoy 1 free night
- Stay 7 nights and enjoy 1 free night + free back massage per person
Stay without Programme
Just the hotel, no programmes
Room price
Nights
Price per night
Package pp
Total
£232
1
£232
+
N/A
= £232 for 2 adults
Free spa credit up to $100 per person
Wellbeing Booster
Minimum 5 nights stay. Our signature introductory wellbeing booster programme includes a combination of soothing treatments, access to daily group fitness classes and the spa facilities. You also get a choice of a private personal training session or private yoga session.
Room price
Nights
Price per night
Programme price pp
Total
£1,160
5
£232
+
£204
= £1,568 for 2 adults
Yoga 7 nights Retreat
Minimum 7 nights stay. The yoga retreat includes 6 private yoga sessions with meditation as well as group Hatha and Aerial yoga classes. You'll also enjoy a combination of relaxing spa treatments and a trip to the islands of Bazaruto Archipelago. The yoga classes are great for beginners as well as more advanced practitioners.
Room price
Nights
Price per night
Programme price pp
Total
£1,624
7
£232
+
£1,317
= £4,258 for 2 adults
Wellness 7 nights Retreat
Minimum 7 nights stay. Enjoy a variety of spa treatments combined with a specialised healthy menu and a holistic exercise schedule to replenish and rejuvenate the body. Yoga and meditation will help to strengthen the body.
Room price
Nights
Price per night
Programme price pp
Total
£1,624
7
£232
+
£1,454
= £4,532 for 2 adults
Fitness & Weight loss 7 nights Retreat
Minimum 7 nights stay. Get in shape and loose some unwanted pounds with this 7 day retreat. It includes a combination of fitness, yoga, healthy diet and fitness-focused spa treatments.
Room price
Nights
Price per night
Programme price pp
Total
£1,624
7
£232
+
£1,520
= £4,664 for 2 adults
Wellness
The Bahia Mar Spa is the most recent addition to the Bahia Mar hotel where you can enjoy a range of rejuvenating treatments and massages to revitalise your body and soul. Spa products are all organic, made in Africa and free of chemicals and parabens. The fitness centre is fully equipped for a complete work out and you can join the daily group fitness classes using the LesMills method.
Bahia Mar also offers their own retreats if you wish to have more focused stay. You can choose from yoga, wellness and fitness/weight loss. Each retreat also includes a trip to the islands of Bazaruto Archipelago which is the perfect way to explore the local area.
If you wish to add a touch of luxury to your holiday, there is a 15 seater speed boat available. You can snorkel in the famous Two Mile Reef, have a picnic on a tropical island and maybe spot a dolphin!
Facilities includes treatment rooms, infinity pool, kids pool, gym and training room.

Example treatments at Bahia Mar Boutique Hotel
Reflexology
Body wraps
Hot stone massage
Facials
Ayurvedic marma massage
Sports massage
Activities
Activities available at resort
Swimming
Gym
Kite surfing
Sailing
Snorkelling
Stand up paddle
---
Activities available at the surrounding area
Whale watching
Island trips
Scuba diving
Sailing
Fishing
Horse riding
Vilankulo guide tour
Craft shopping
Typical Group Classes
Yoga (hatha & aerial)
Pilates
Body pump
Body balance
Combat
Circuit training
Aqua aerobics
Step aerobics
Sample Weekly Class Schedule
Please note - Classes are subject to change and seasonal adjustments
---
Rooms
Bahia Mar is a boutique hotel with 22 rooms only. The rooms range from garden to sea view. All rooms are spacious, airy and tastefully furnished. The lead-in rooms have garden views and the sea view rooms will give you beautiful views of the Indian Ocean. All rooms have private verandas with sun loungers so you can soak up those views. Rooms have mosquito nets to protect you from mosquitoes. Housekeeping staff will ensure that the turn down service is done before sunset.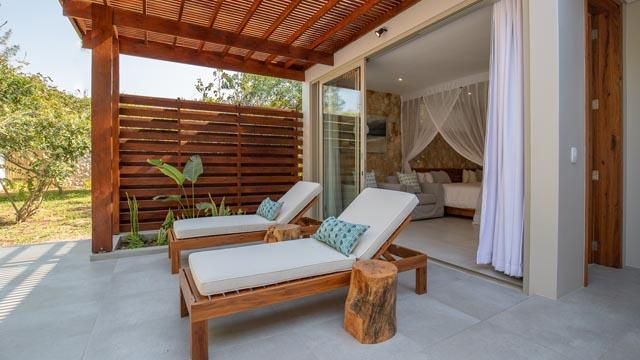 Garden Suite
Garden suites are brand new and blend harmoniously with the local nature.
Room has a private terrace surrounded by lush tropical garden. Room can be turned into king size bed or a twin.
Facilities include air conditioning, wifi, safe, cable/satellite TV, mini bar, bathrobers, hairdryer, telephone and coffee machine.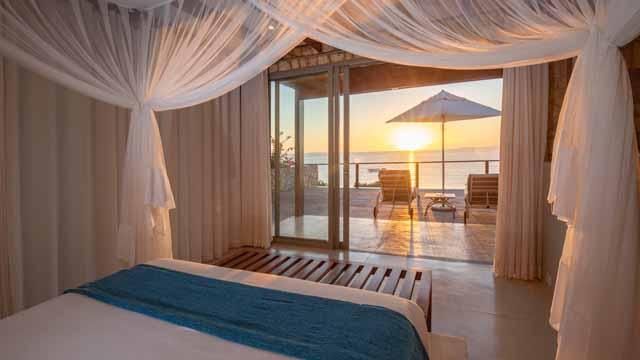 Sea View Bedroom
Sea view rooms offer a spetacular views of the Indian ocean.
Room has a large veranda with sun beds overlooking the Bazaruto island. Bed is a king size.
Facilities include air conditioning, wifi, safe, cable/satellite TV, mini bar, bathrobe, hairdryer, telephone and coffee machine.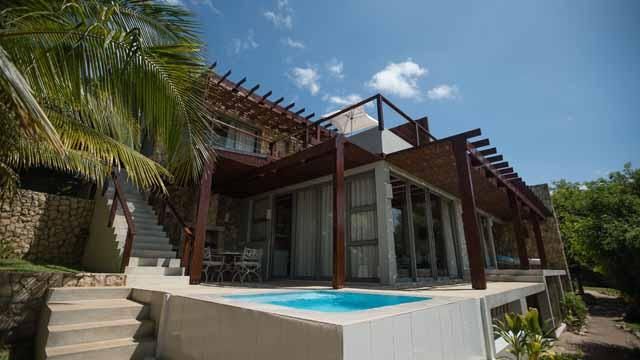 Luxury Beach Suite
Close to the beach, this suite has a living room, fully equipped kitchenette and private terrace with sun beds. There is a splash pool on the terrace.
Rooms are secluded for more privacy. Great option if you wish to go self catering.
Facilities include air conditioning, wifi, safe, cable/satellite TV, mini bar, bathrobe, hairdryer, telephone and coffee machine.
What's on the menu
If you book on one of the retreats you have full board (breakfast, lunch, dinner) included. The chef and experienced nutritionists will put together a healthy menu to aid detoxification including salads, raw foods and juicing. Bottled water and teas are included in the retreat too. The standard menu offers all types of dishes including meat, fish and seafood. You will be given an opportunity to taste the local cuisine too. If you prefer to eat more healthy, the healthy menu is available to all guests, you don't have to participate in retreat to have access to it.
Restaurant at Bahia Mar
The only restaurant at the hotel where breakfast, lunch and dinner is served. Restaurant is overlooking lush gardens and a swimming pool.
Location
BahiaMar is located directly on the beach in the coastal town of Vilankulo in Mozambique. Vilankulo serves as a gateway to the Bazaruto Archipelago, a collection of five islands within a protected marine park, bursting with ocean life including a two mile coral reef.
Nearest airport
The nearest airport is Vilanculos which is 8 km away from the retreat. The transfer takes about 20 minutes and is free of charge for all stays.
The easiest way to get there is to fly to Johannesburg (South Africa) and then take a connecting flight to Vilanculos which is about 1.5 hours. There are daily direct flights from London to South Africa.
Alternatively, you can fly to Maputo (Mozambique) and connect to Vilanculos. The domestic flight takes about 1 hour.
VISA:
You will need visa to enter Mozambique. Visa should be organised before travelling. You can apply for a visa at the High Commission of the Republic of Mozambique, 21 Fitzroy Square, London W1T 6EL, telephone: + 44 (0)20 7383 3800. Single entry tourist visa is £60.
VACCINATION:
Vaccination is recommended but not compulsory for Mozambique. Recommended is Hepatitis A and B, polio, tetanus, diphtheria and typhoid you should also consider malaria, cholera, rabies and yellow fever. Please speak to your GP or visit a travel clinic a couple of months before your departure.
Families, Children & Infants
Kids are very welcome at Bahia Mar. Cots are available. Please note there is no kids club at Bahia Mar.


---
Why Wellbeing Escapes?