Bodufushi, Raa Atoll, Maldives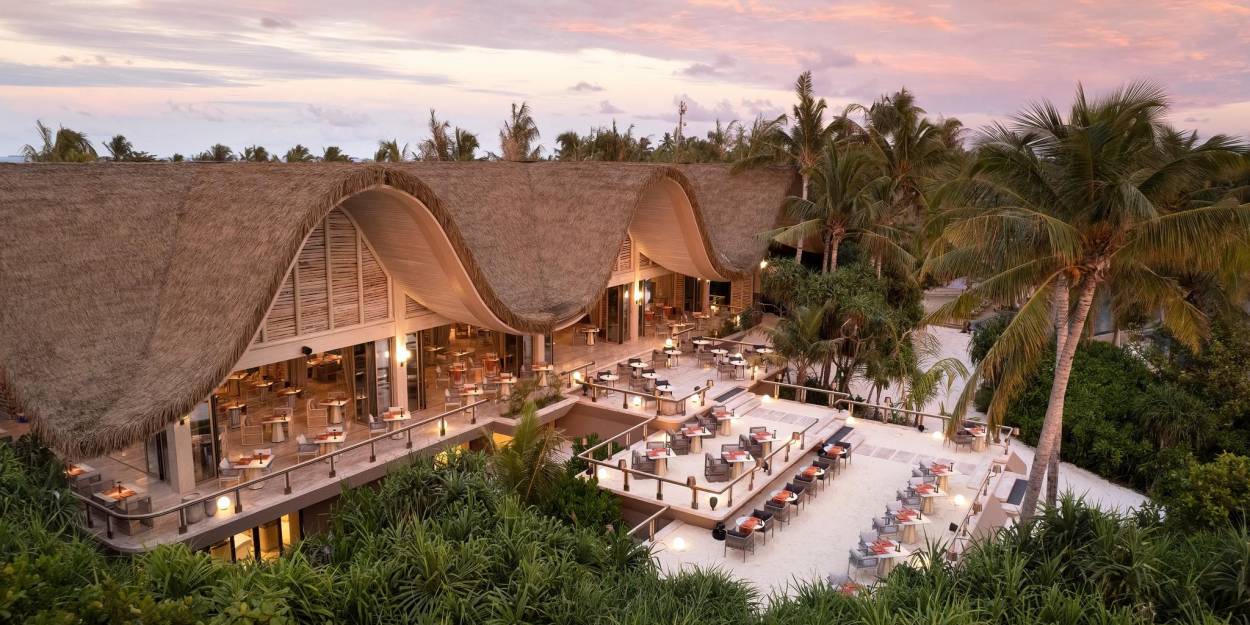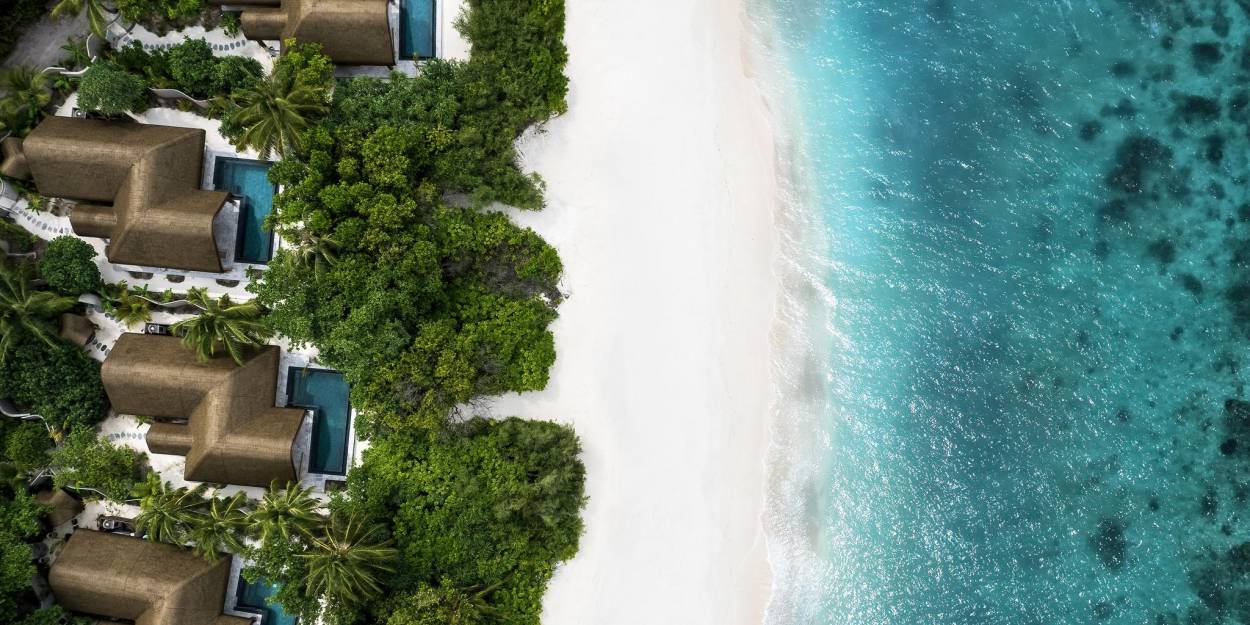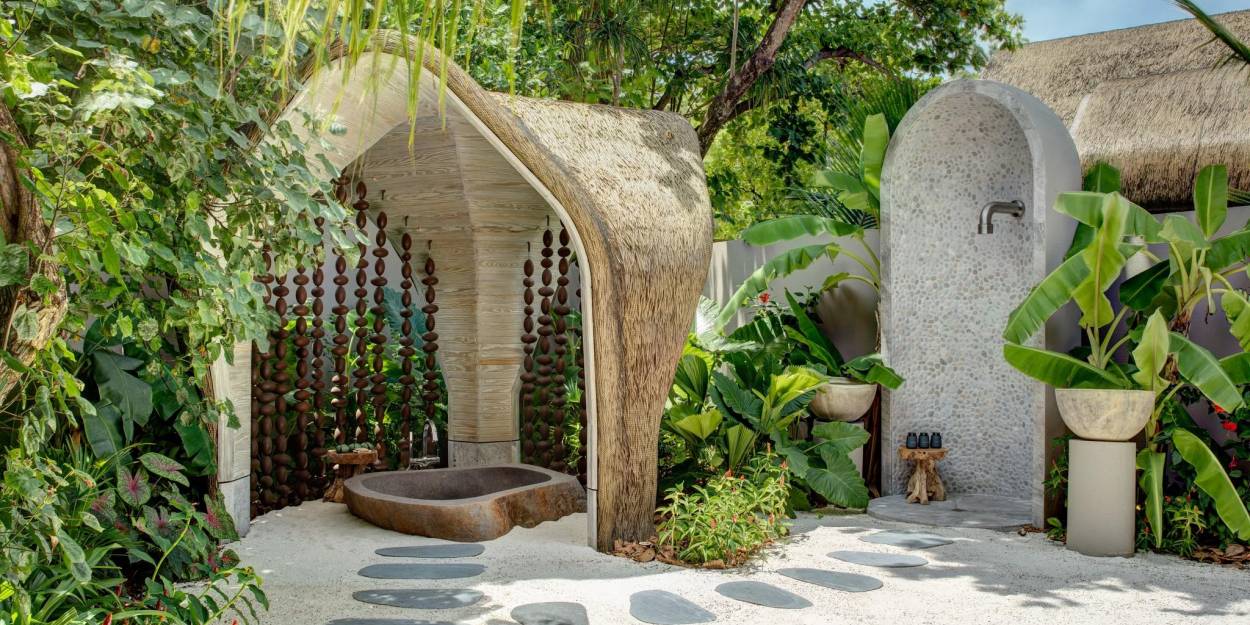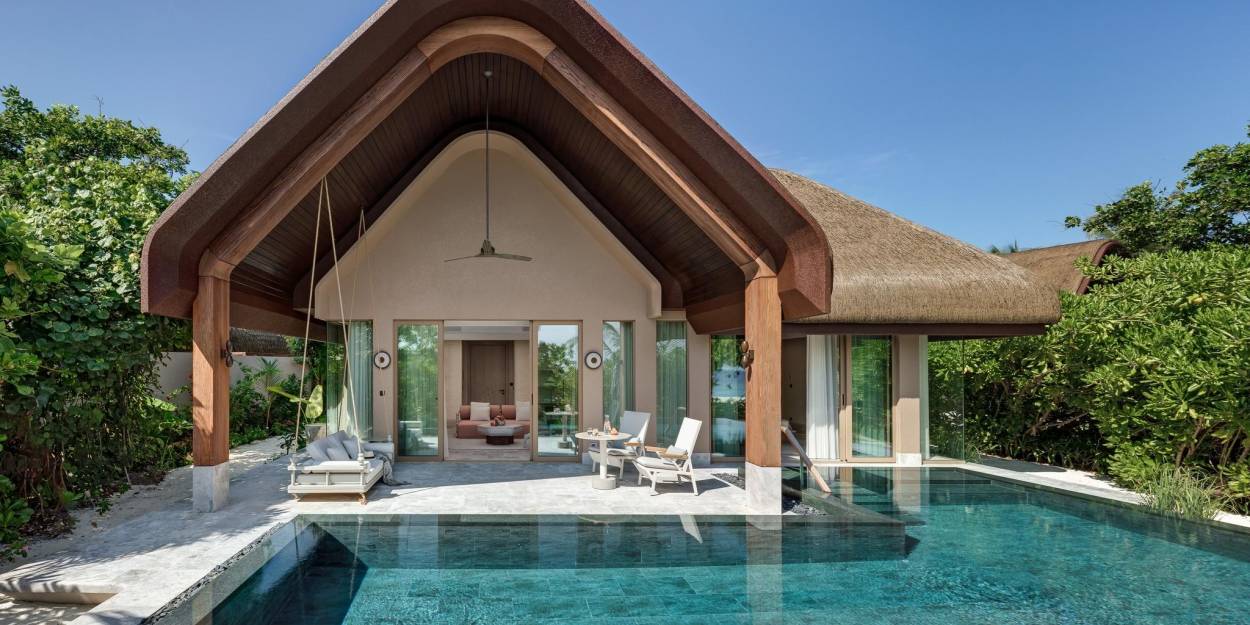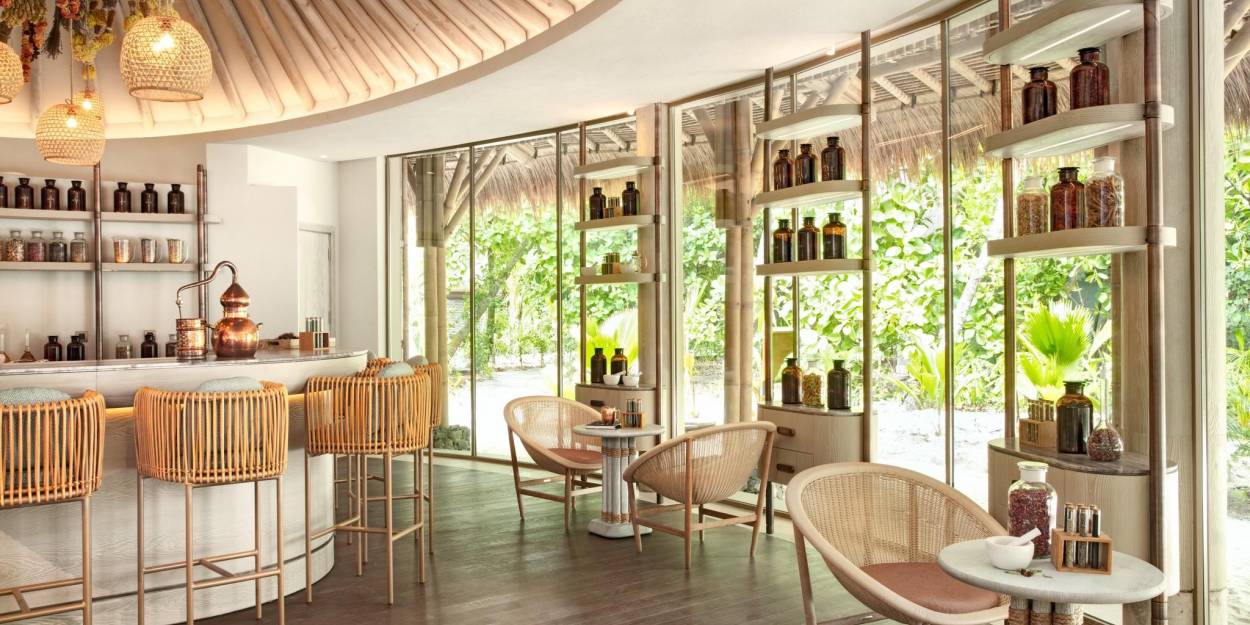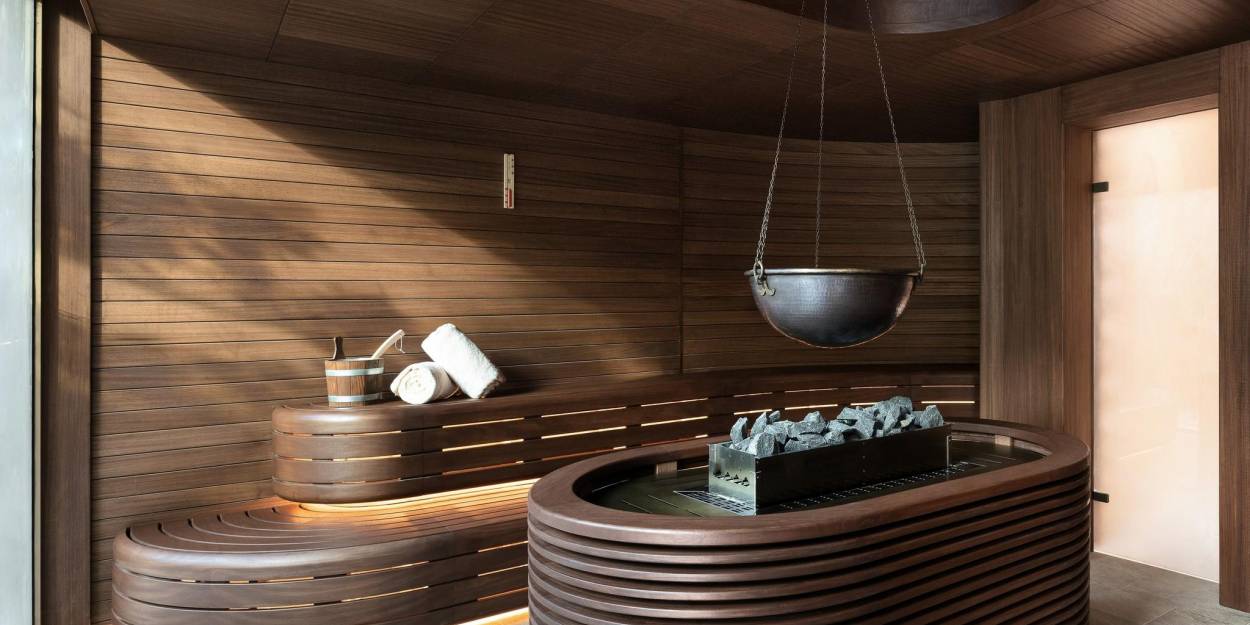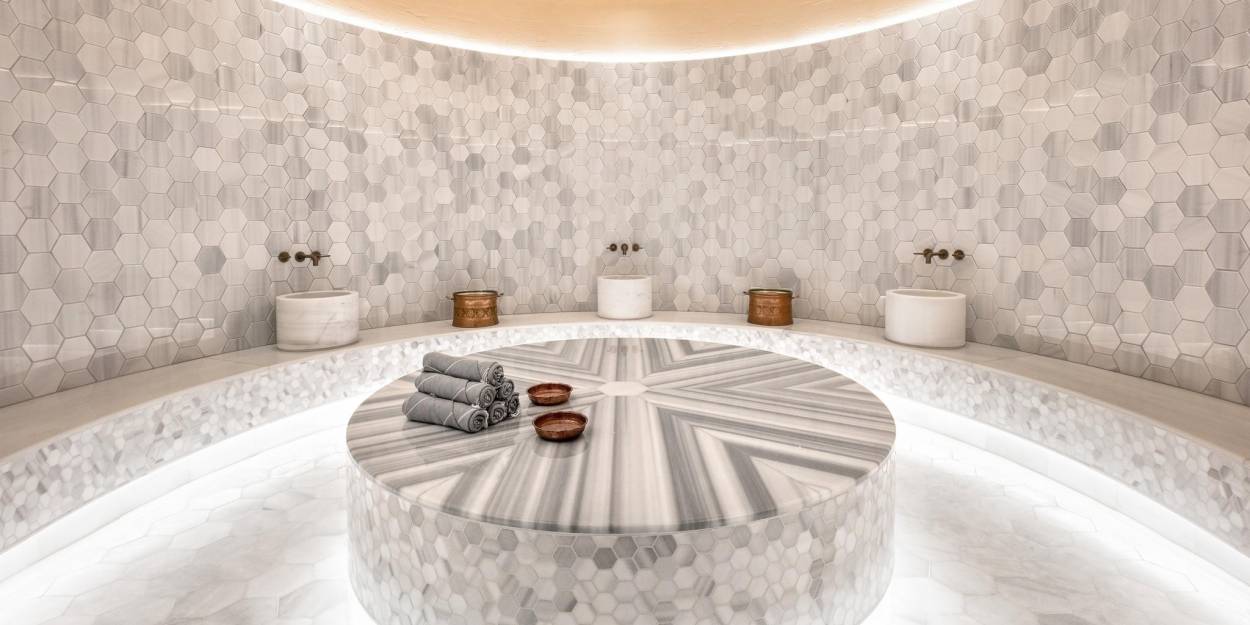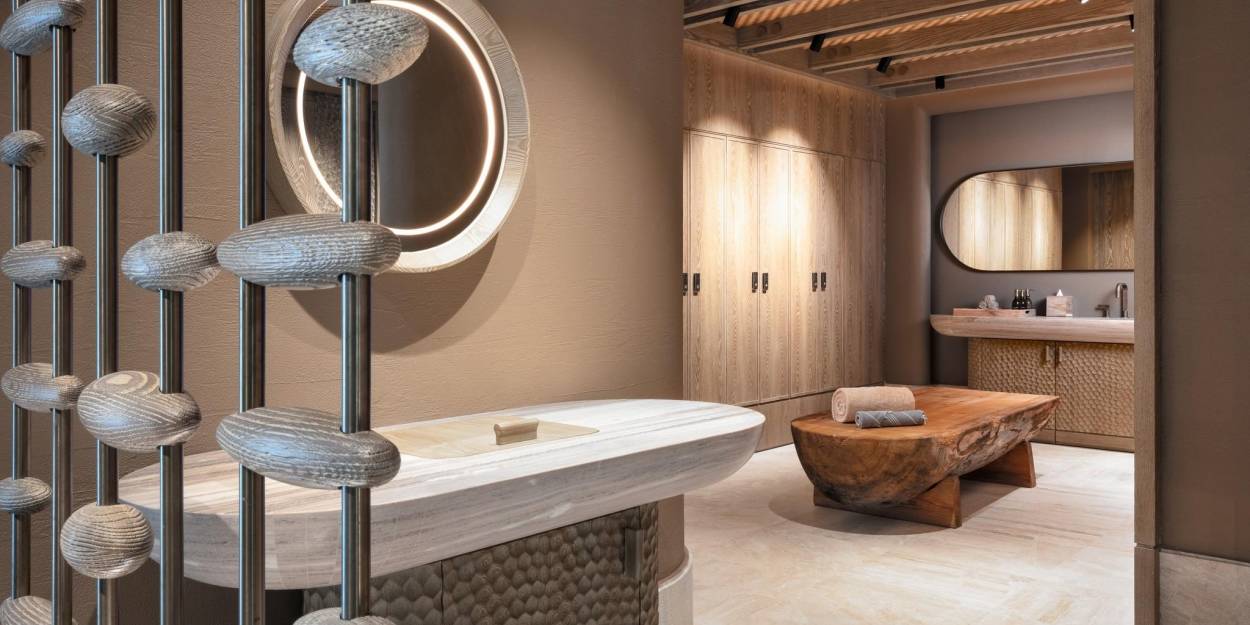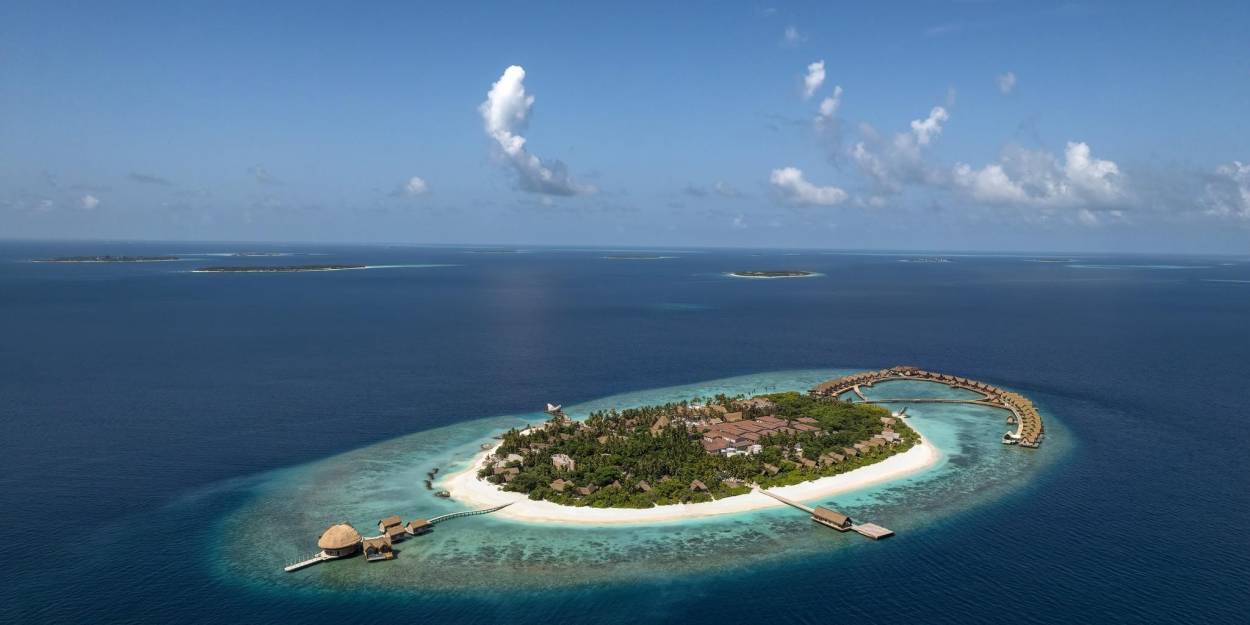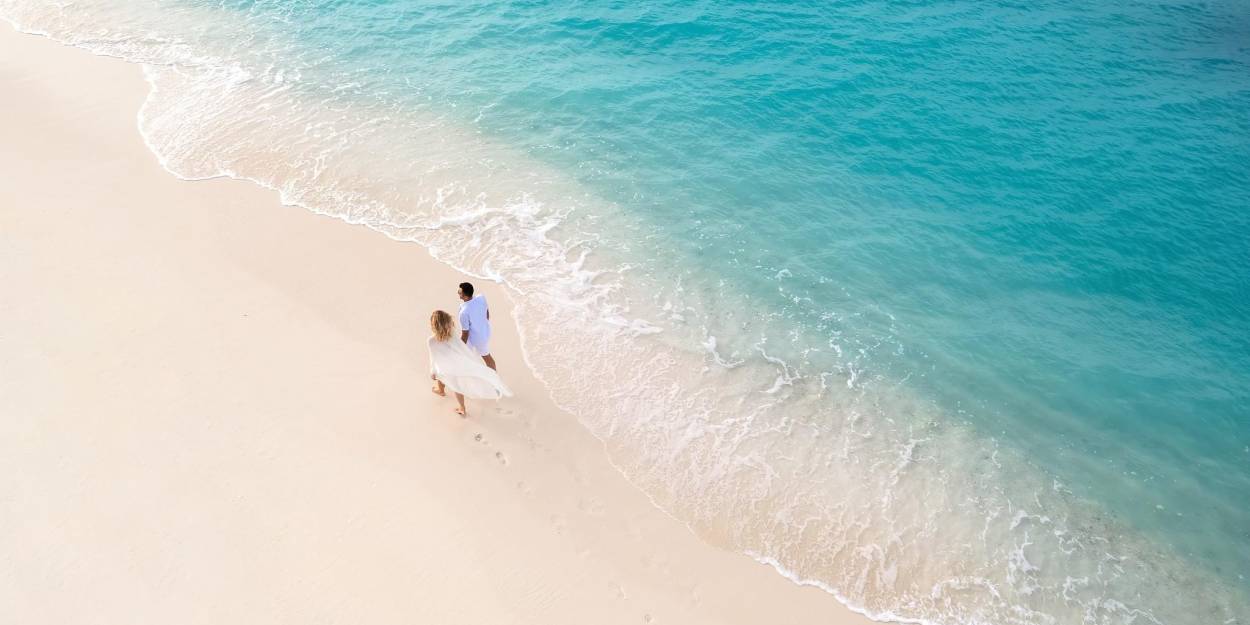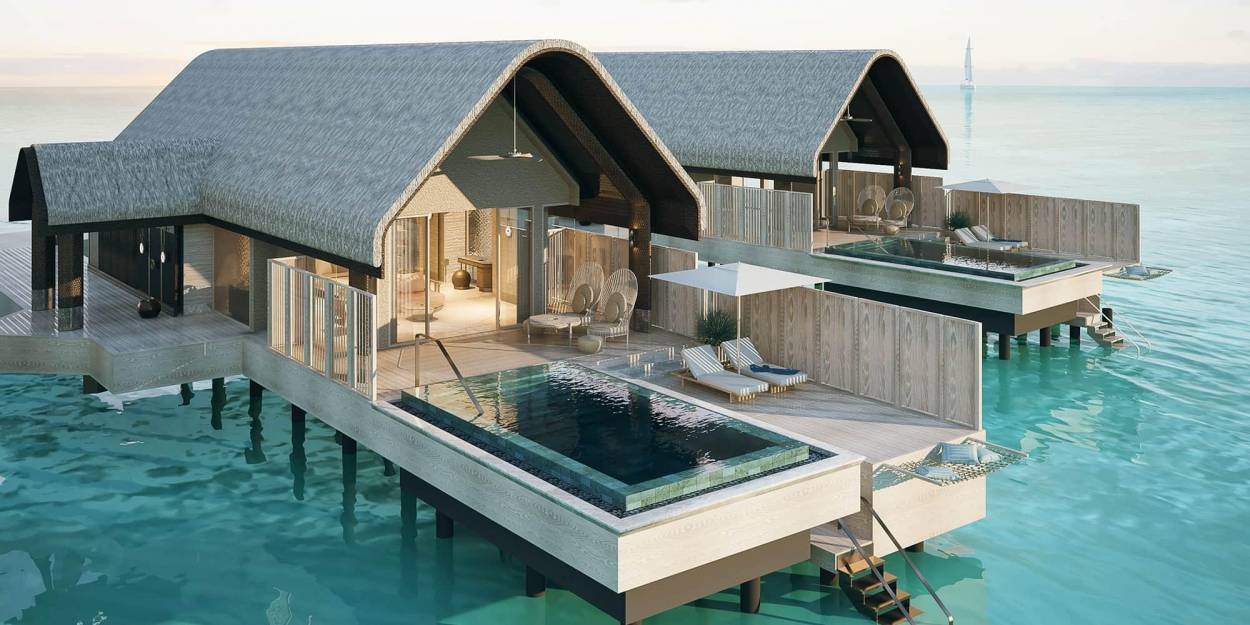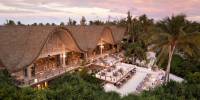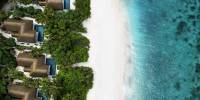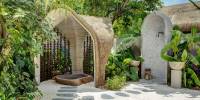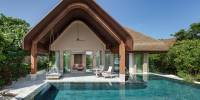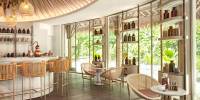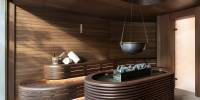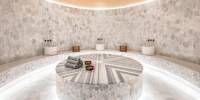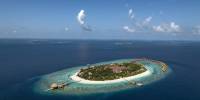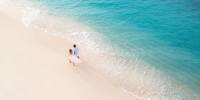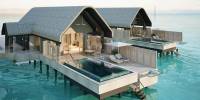 Overview
Joali Being is a brand new sustainable, immersive wellbeing island retreat, the first and only one in the Maldives. The Joali brand is committed to sustainability and its core philosophy of 'joy of living'. Following on from Joali's initial successful resort Joali Being is created with wellness in mind, every element of the hotel dedicated to enhancing your wellbeing by guiding you through a transformational journey of renewal and self-discovery leaving you feeling uplifted and inspired. Your entrance to this spectacular secluded island by seaplane will provide a hint of how special this retreat is with view of crystalline lagoons, pristine white sand beaches and lush natural landscape. Your stay will feel seamless with the help of your personal villa butler to ensure you make the most of your stay. The carefully curated cuisine by resident nutritionist will provide your taste buds with exceptional flavours with high nutrition. There are plenty of opportunities to educate yourself with herbology classes, healthy cooking demonstrations and integrative workshops. If your aim is to invest in your wellbeing with no temptations whilst being in paradise this retreat is the one for you!
When to go
Maldives has a consistent temperature all year round. There are 2 distinct seasons. December to April is the high season. Rain is more likely to occur between May to November. However this is the best time to visit if you are keen diver.
What we love
The bespoke in-villa wellness mini-bar to eliminate temptations
Transformative experiences like breathwork and Sufi workshops led by master practitioners
Herbology centre where your treatment potions are expertly and freshly prepared with local herbs and plants
Who should go
Dedicated wellness seekers looking for renewal and self-discovery
Luxury travellers looking for a no temptations stay
Solo travellers looking to escape to paradise whilst learning how to enhance their health
Offers
Aktar Group Session (30 minutes)
Complimentary wellbeing consultation
Complimentary half board for stays between 11 May - 10 Oct 2023
*Stay between 1 Oct - 21 Dec 2022:
- 10% off the room with 6 - 13 nights stay
- 15% off the room with 14 - 27 nights stay
- 20% off the room with 28+ nights stay
- 5% Early bird discount if booked 60 days prior
*World Cup Offer for stays between 20 November - 15 December 22:
-25% room rates & 20% discount on contracted seaplane transfers & Complimentary upgrade to half board
-Special seating and entertainment during your favourite match time
-60-minute wellbeing treatment (T&C apply)
-Minimum stay 4 nights
Festive offer 2022:
- 10% off the room for stays between 26 Dec 22 to 10 Jan 23
- 30 & 31 Dec & 1 January no check-out
Early Bird 2023:
- 5% if booked 45 days in advance
- 10% if booked 90 days in advance
- For stays between 11 Jan - 25 Dec 2023
Special offer A 2023:
- 5% off accommodation for stays 3 - 5 nights
- 10% off accommodation for stays 6 - 8 nights
- 15% off accommodation for stays 9 - 11 nights
- 20% off accommodation for stays 12 - 14 nights
- 25% off accommodation for stays 15 + nights
For stays between 11 Jan - 10 May 23 & 11 Oct - 25 Dec 23
Special offer B 2023:
- 25% off accommodation for stays 3 - 6 nights
- 30% off accommodation for stays 7+ nights
For stays between 11 May - 10 Oct 2023
Repeat guest discount - contact us for details
*Offers are not combinable
Wellness
Wellness is centred around four pillars: Mind, Skin, Microbiome and Energy. The retreats Wellbeing Centre AREKA uses a blend of scientific therapies, diagnostic services, educational programmes and alternative healing treatments to curate their signature immersion programmes. The programmes are bespoke for you following an intelligent movement analysis and integrative health assessment.
Not many retreats can boast their own herbology centre, AKTAR where plant based concoctions are expertly curated for your individual treatment needs and herbology workshops are held.
The Discovery Sound Path takes sound therapy to a new level, this outdoor healing space features nine instruments which aim to restore your inner balance through harmonising vibrations and sounds.
For yoga bunnies the Ocean Sala is not to be missed, it features an antigravity yoga pavilion and meditation deck.

There are no less than 39 stunning treatment rooms transformational spaces including Kaashi Hydrotherapy Hall with its sensory deprivation room, movement and fitness spaces, private training rooms and SEDA the sound therapy hall.
Example treatments at JOALI Being
Ayurvedic treatments
Maldivian energy treatment
Thai massage
Deep tissue massage
Mind coaching
Integrative massage
Activities
Activities available at resort
Wellness cooking classes
Open air cinema
Tea ceremonies
Herbology workshops
Organic garden tour
Water sports
Scuba diving
Snorkelling
---
Activities available at the surrounding area
Private picnic on a desert island
Local island hopping excursions
Typical Group Classes
Yoga
Pilates - reformer and mat
Meditation
Sound therapy
Afro dance
Tai Chi
HIIT
Tabata
---
Rooms
The large 68 villas are uniquely built according to biophilic design principles to increase the guests connection to the surrounding nature of the beautiful island. This helps to enhance the energy flow and dissipate any negative vibrations.
Every villa features a private pool, butler service and sea views. Your mini bar will be customised to include wellness snacks and drinks suitable for you with no temptations that a usual mini bar holds. You villa will have BOSE sound system emitting meditative music to keep you in your zen throughout your stay as well as wellbeing games.
Ocean Pool Villa
This spacious 87m2 overwater villa offers a comfortable king-size bed, an airy sitting space and an elegant bathroom. Guests can relax on their overwater terrace with hammock, boasting a private infinity pool, stunning vistas, and private steps into the ocean below.
Facilities include: Air-con, BOSE surround sound, wellbeing bar, outdoor rain shower, tea/coffee making facilities
Sunset Ocean Pool Villa
Boasting a private pool and sweeping sunset vistas, this overwater paradise affords guests with the ultimate Maldivian hideaway. With a comfortable king-size bed or twin beds and a decadent bathroom, with separate dressing room this 87m2 space is perfect for intimate stays. Enjoy the 133 m2 sundeck terrace with overwater hammock.
Facilities include: Air-con, BOSE surround sound, wellbeing bar, outdoor rain shower, tea/coffee making facilities
Grand Ocean Pool Villa
Relax in the Grand Ocean Pool Villa, a spacious 95m2 and contemporary overwater retreat. Enjoy a comfortable king-size bed, separate lounge, airy and modern bathroom with dressing room, as well as your own private infinity pool, sundeck terrace and bespoke amenities.
Facilities include: Air-con, BOSE surround sound, wellbeing bar, outdoor rain shower, tea/coffee making facilities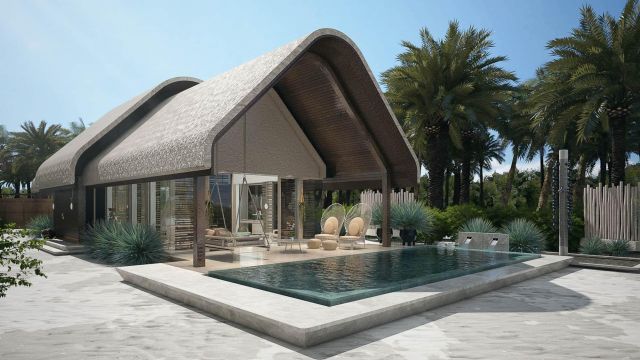 Beach Pool Villa
At 95m2 the Beach Pool Villa promises a luxury beach experience, offering direct private access to the white-sand beach, along with access to your own private pool. Each villa promises a comfortable night's sleep in the expansive king-size bed, or the perfect evening relaxing in the spacious living area, offering stunning views of the ocean.
Facilities include: Air-con, BOSE surround sound, wellbeing bar, outdoor rain shower, tea/coffee making facilities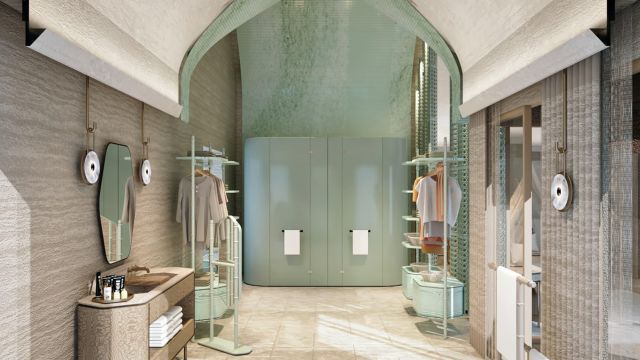 Sunset Grand Ocean Pool Villa
Promising idyllic sunset views, the 95m2 Sunset Grand Ocean Pool Villa is a heavenly hideaway for water lovers. Experience overwater luxury with the comfortable king-size bed and unwind in the elegant bathroom, before spending the evening on your private terrace, complete with private pool and indulgent amenities.
Facilities include: Air-con, BOSE surround sound, wellbeing bar, outdoor rain shower, tea/coffee making facilities
Grand Beach Pool Villa
Perfect for beach enthusiasts, the Grand Beach Pool Villa is an expansive 110m2 and tranquil hideaway located on the beach with an impressive 575m2 exterior space. Promising an elegant bedroom with a comfortable king-size bed, along with a stunning outdoor space and your own private pool, this villa is the ultimate for intimate beach stays.
Facilities include: Air-con, BOSE surround sound, wellbeing bar, outdoor rain shower, tea/coffee making facilities
What's on the menu
A great deal of thought has gone into the food and drink offered here from the nutrition to the sustainability of the food.
The retreats in house nutritionist has curated the meals offering a wide selection of flavours and cuisines whilst keeping the nutritional content high.
Personalised nutrition sessions are available to create a bespoke meal plan for your stay. This will already be included if you are on the weight loss programme.
There are three signature restaurants to choose from as well as MOJO the tropical beach sanctuary located on a three layer sundeck for lunches and evening sundowners by the pool.
Don't miss SAI the tea lounge where you can take part in mindful tea ceremonies, be educated by the tea seminars with resident tea sommelier and enjoy an incredible range of brews.
Plantae
Fresh vegetarian and vegan delicacies are served in this open plan interactive dining space.
Su
Ocean to table pescatarian delights on offer in an intimate dining location both inside and outdoor tables.
B'Well
Features the signature Joali Being menu with Earth to table meals for ingredient traceability which are fresh, sustainably sourced and locally harvested. Set in nature inspired location,
Location
Located on a secluded private eco-friendly island of Bodufushi in the Raa Atoll deep in the Indian Ocean, only accessible by a 40 minute seaplane journey from Male.
This natural island has untouched pristine beaches, crystalline lagoons and lush coconut palms.
The Raa Atoll is one of the best for diverse and rich marine life, perfect for diving and snorkelling.
Joali is committed to sustainability of this unique marine life and is home to one of three turtle sancturies in the Maldives as well as a reef restoration project.
Nearest airport
Nearest airport is Male International airport in Maldives.
During peak season November - February British Airways operate direct flights to Male in 10.5 hours.
Alternatively Sri Lankan airways and Middle Eastern carriers offer indirect flights.

From Male you will have to take a 40 minute seaplane to the resorts island which is an unforgettable scenic experience.
Families, Children & Infants
Minimum age is 14 years.


---
Why Wellbeing Escapes?