Get Moving with Alice Liveing and Claire Sanderson at Galosol Hotel in Madeira 29 March - 2 April 19
Caniço, Funchal, Madeira (Portugal)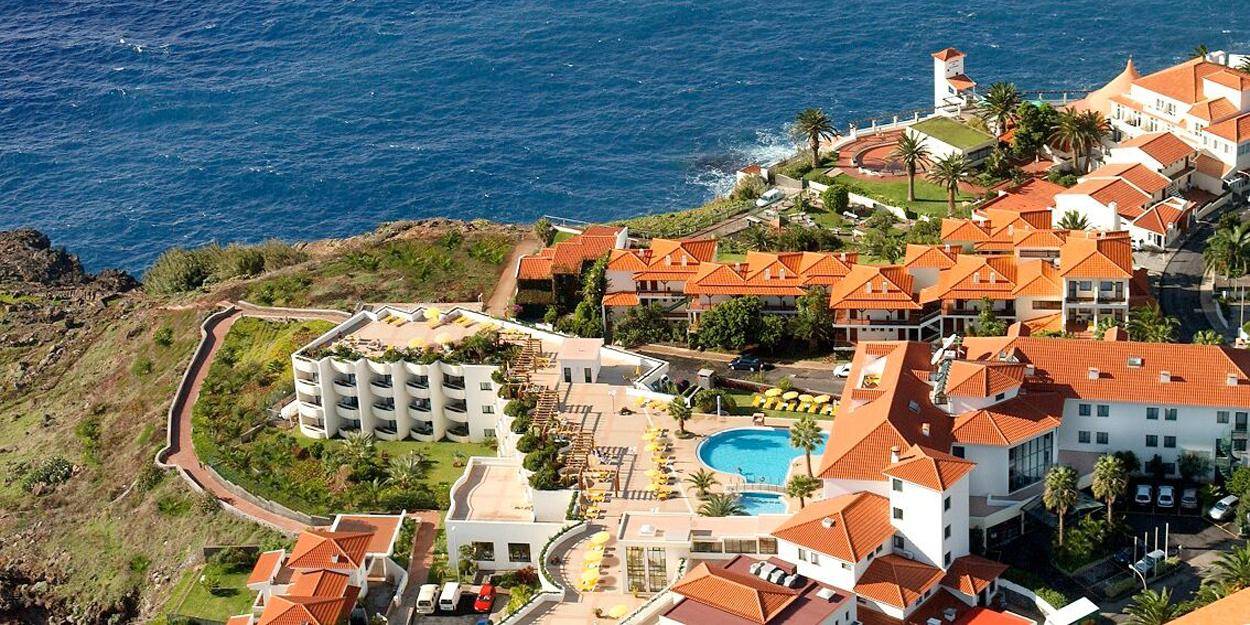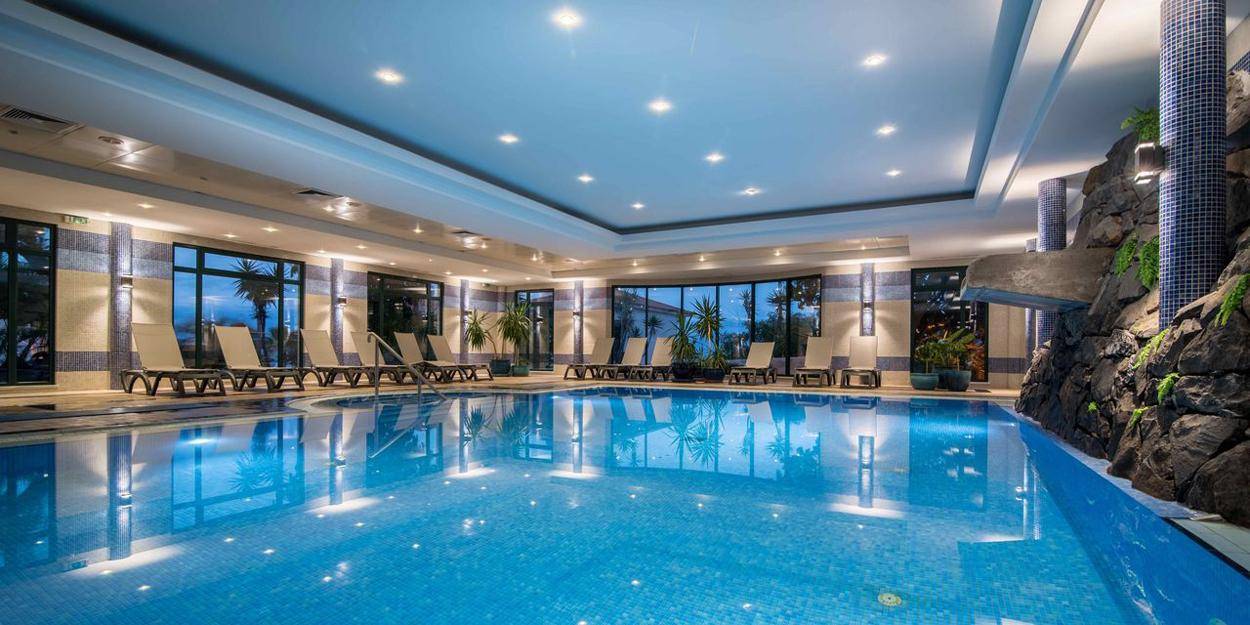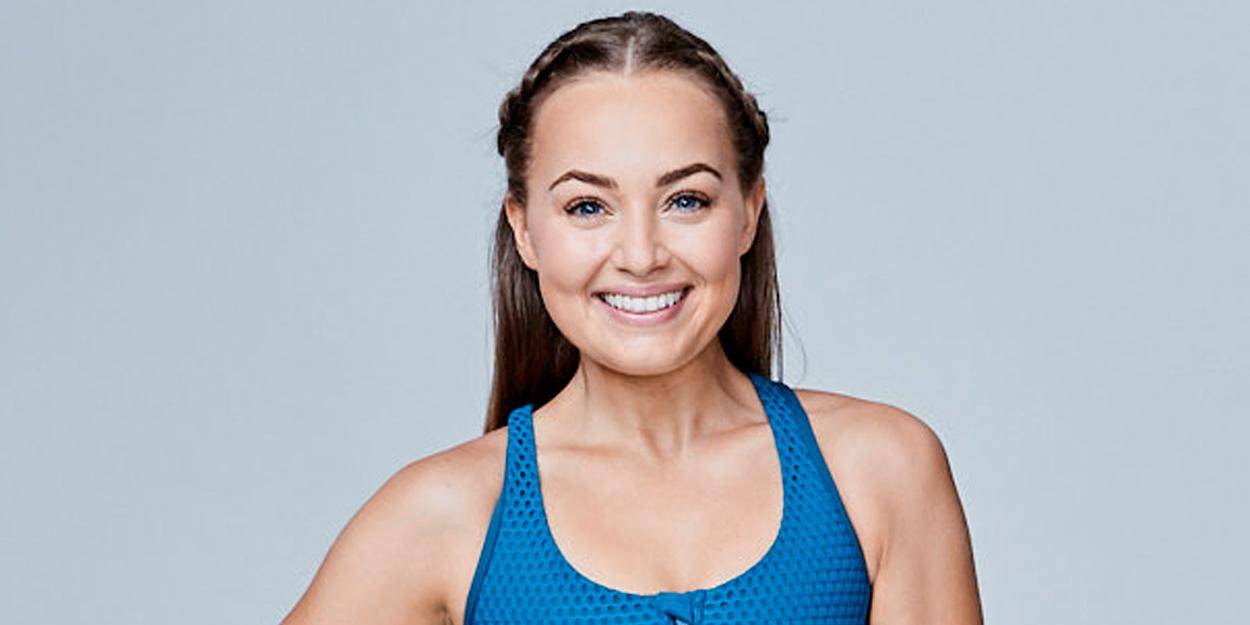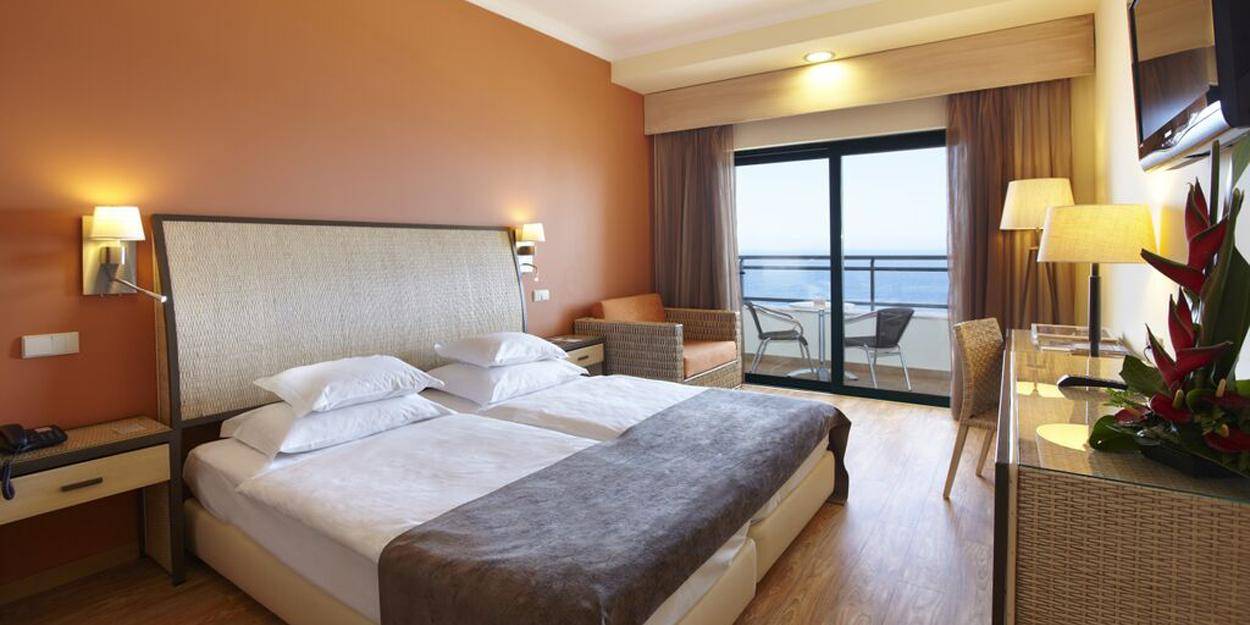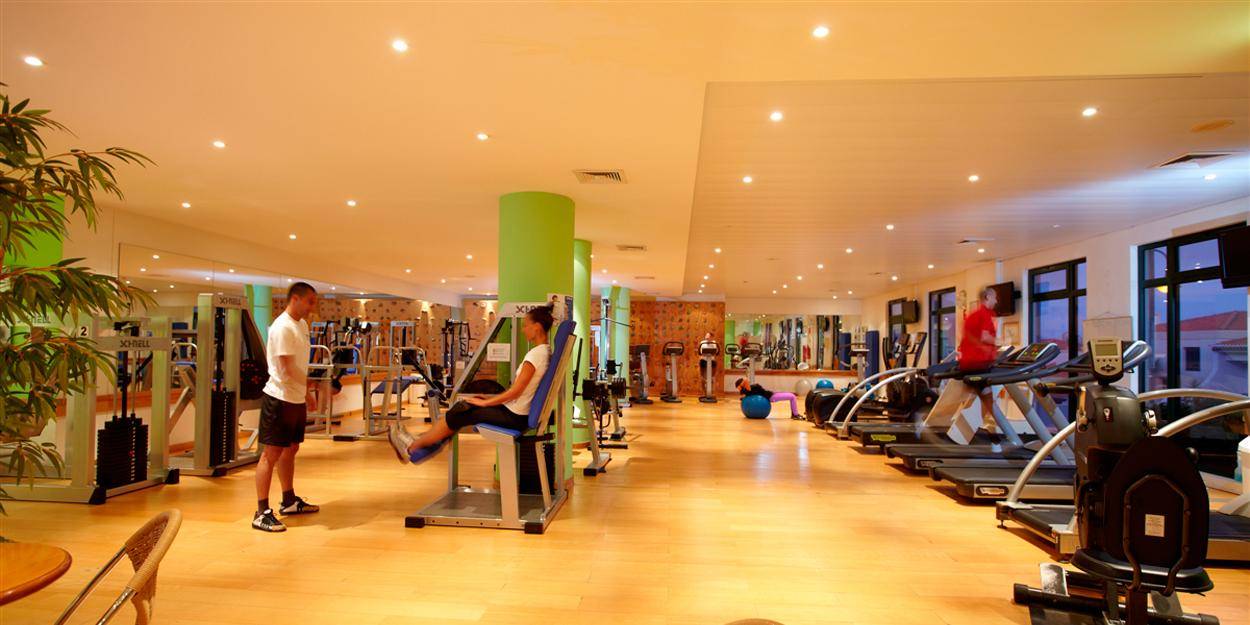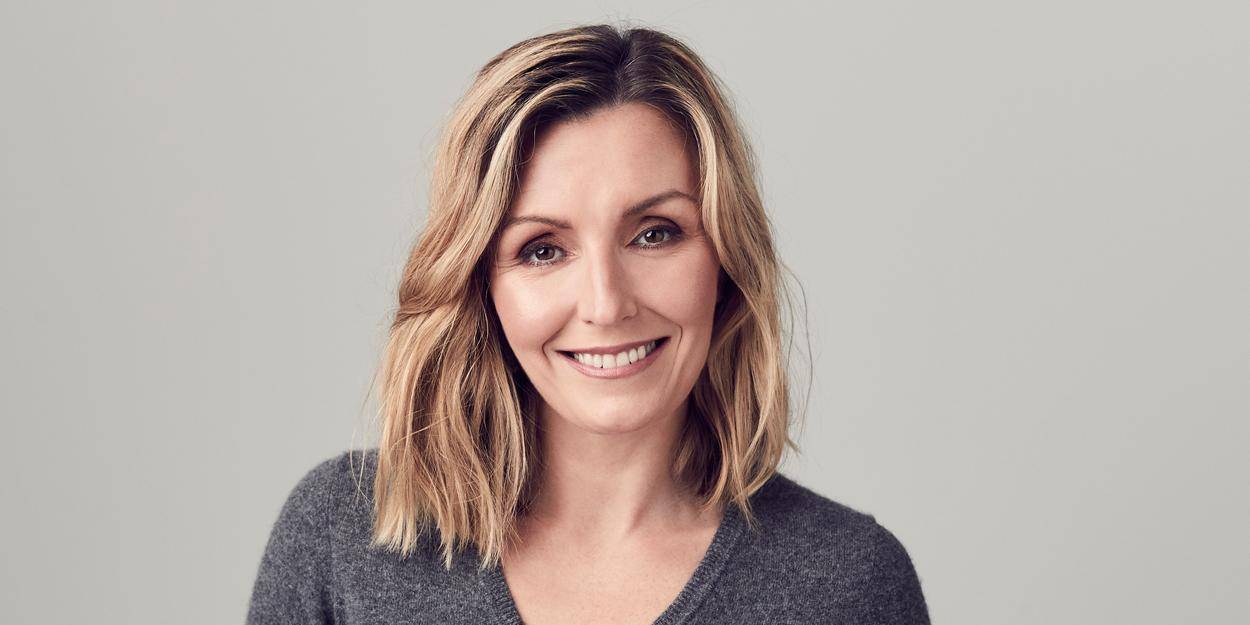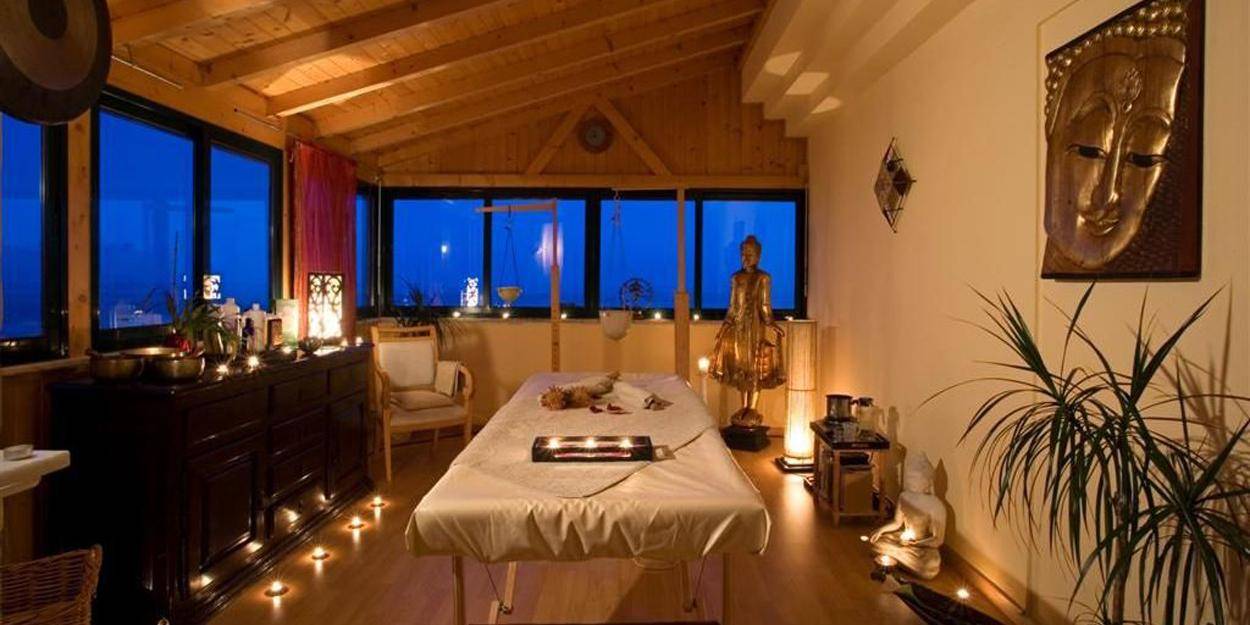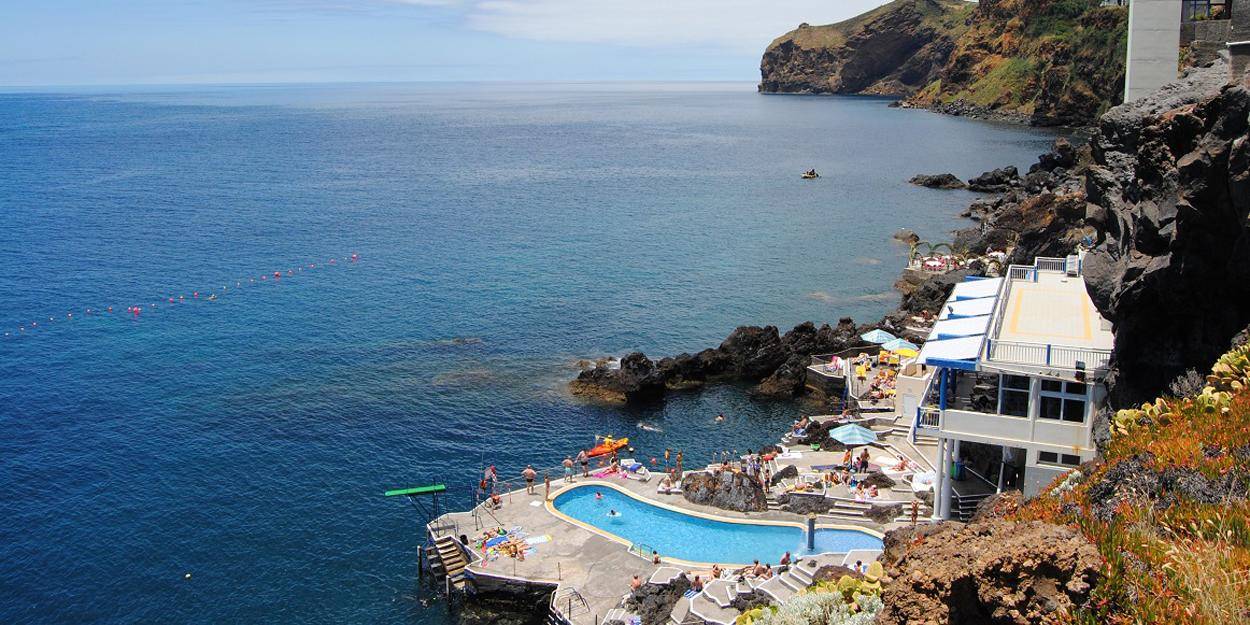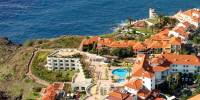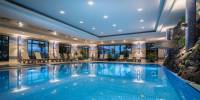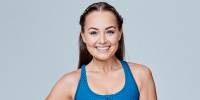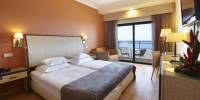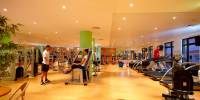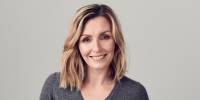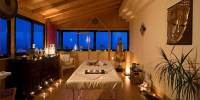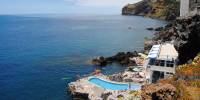 Overview
We all know that exercise is beneficial to both mind and body, and what better way to kickstart your fitness journey than on Madeira's sun-soaked coast? Whether you're new to the scene or a self-confessed gym bunny, our brand new Women's Health retreat will give you the motivation you've been looking for. This four-night retreat will be filled with sun, sea and a healthy dose of sweat. Joining you is Alice Liveing, personal trainer and WH columnist, who will lead you through a variety of workouts for all fitness levels as well as restorative stretching sessions. Claire Sanderson, WH Editor-In-Chief, will also be on hand throughout the retreat to give her top tips for keeping fit around busy work and family schedules. You'll also get the opportunity to explore Madeira's unique flora during a nature walk through the island's magnificent landscape. Throughout your stay, you'll enjoy delicious, wholesome meals as a group, and you'll have plenty of time to unwind in the spectacular clifftop pool and the Galo Active Club, with a relaxing 50-minute aromatherapy massage or reflexology session to leave you feeling stress-free. It's not all health and fitness, though. We've also thrown in an exclusive dolphin and whale-watching trip by catamaran so you can set sail on the open sea and make lasting memories with your new-found mates.
When to go
This retreat will be held on from 29 March - 02 April 2019. Spaces are limited so book early to ensure you get a spot!
What we love
Sweaty work out sessions with Alice
Excursions and opportunity to see whales in their natural habitat
Lifestyle advice from Claire

Who should go
All those who like to kick start their workout regime as well as all fitness fanatics
Solo travellers who would like to meet others
Those who are seeking fun and activity packed retreat in sunny location

Programme and Offers
Free 50-min reflexology session or aromatherapy massage per person
Reduces single traveller rate

Get Moving with Alice Liveing and Claire Sanderson at Galosol Hotel in Madeira 29 March - 2 April 19
Min/max 4 nights, full board, activities
Room
Nights
Room rate
Package pp
Total
£300
4
£75
+
£1,139
= £2,578 for 2 adults
Please select your travel dates in the bar above to see accurate prices and discount
Wellness
Claire Sanderson is Women's Health Editor-in-Chief. Claire has over 17 years of experience in senior roles with high-profile media brands such as Look and look.co.uk, Grazia, and First magazine. As Editor-in-Chief of Women's Health, she gets to use her passion and knowledge for wellbeing and advise readers on how to juggle healthy living in our day-to-day.
Alice Liveing is a personal trainer. As a personal trainer at Third Space, London, Alice draws from first-hand training experiences when designing fitness guides. Alice has built a career as a health and wellbeing influencer and bestselling author, sharing her tips on Instagram and in her range of 'Clean Eating' guides.
Hotel facilities include 3 treatments rooms, saunas, steam room, hammam, finish bath, relaxation area, yoga studio and gym with about 70 weekly group classes.
Example treatments at Get Moving with Alice Liveing and Claire Sanderson at Galosol Hotel in Madeira 29 March - 2 April 19
Physiotherapy
Sesame & honey body scrub
Shiatsu
Ayurvedic full body massage
Fitness & Activities
Activities available at resort
Water sports facilities
Snorkelling
Squash
Bike hire
Table tennis
Pool table
Golf (nearby)
---
Activities available at the surrounding area
Head to capital city Funchal to explore the old town
Go hiking - Madeira's nature is still unspoiled
If you like (extreme) sports you will love it here - scuba diving, cycling, driving, horse riding, canoeing, fishing, jeep tours and many more
Typical Group Classes
Daily workouts with Alice Living
Talks and Q&A with Alice and Claire

Guided walk through 'Paradise Valley'
Dolphin and whale-watching excursion

---
Rooms
There are 123 rooms in the hotel spread over 3 floors. Each room for this retreat will have a private balcony overlooking the sea. The rooms are spacious and contemporary in style with black-out curtains and private bathroom with shower or a bathtub.
Facilities include air-conditioning, flat screen TV, hairdryer, complimentary Wi-Fi, tea and coffee making facilities, telephone, safe and complimentary Wi-Fi.
There is a pillow list available.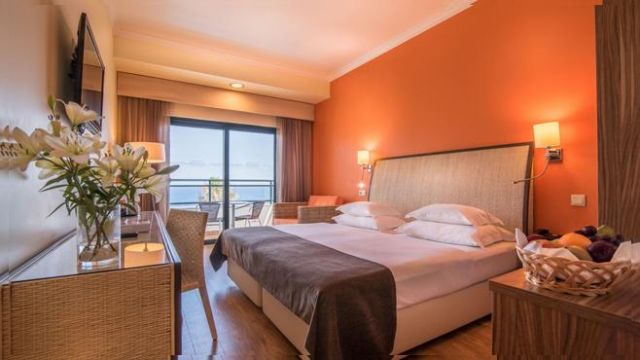 Galosol Sea View rooom
These rooms have a guaranteed sea view rooms with a balcony. Rooms have either a double bed or twin beds.
Each room has an en-suite bathroom with shower or bath.
Facilities include flat screen TV, Smart TV Box, air-conditioning, complimentary Wi-Fi, tea and coffee making facilities, hairdryer, telephone and safe.
There is a pillow list available.
What's on the menu
Delicious buffet breakfast, lunch and dinner is included in your retreat package. You will be dining in a group environment. Drinks are only included with dinner - choice of 2 glasses of wine, beer or soft drink. Vegetarian options will be available.
Location
Galosol, Madeira's first active hotel, is located on the south eastern coast in a quiet part of Madeira overlooking the Atlantic Ocean. It's location a short drive from the capital city of Funchal which is full of charm. Head into the capital city of Funchal to explore the old town, restaurants, bars and quaint shops. Madeira is well known for its adventure activities so try cycling, hiking, boat tours or scuba diving.
Nearest airport
The transfer time from Cristiano Ronaldo Funchal International Airport is approx. 15 minutes by car. There are direct daily flights from London to Madeira on BA and Easyjet and the flight time is approximately 4 hours.
---
Why Wellbeing Escapes?