Sacred Space Retreats - Available 7-12 September & 28 September - 3 October 2019
Santa Gertrudis, Ibiza (Spain)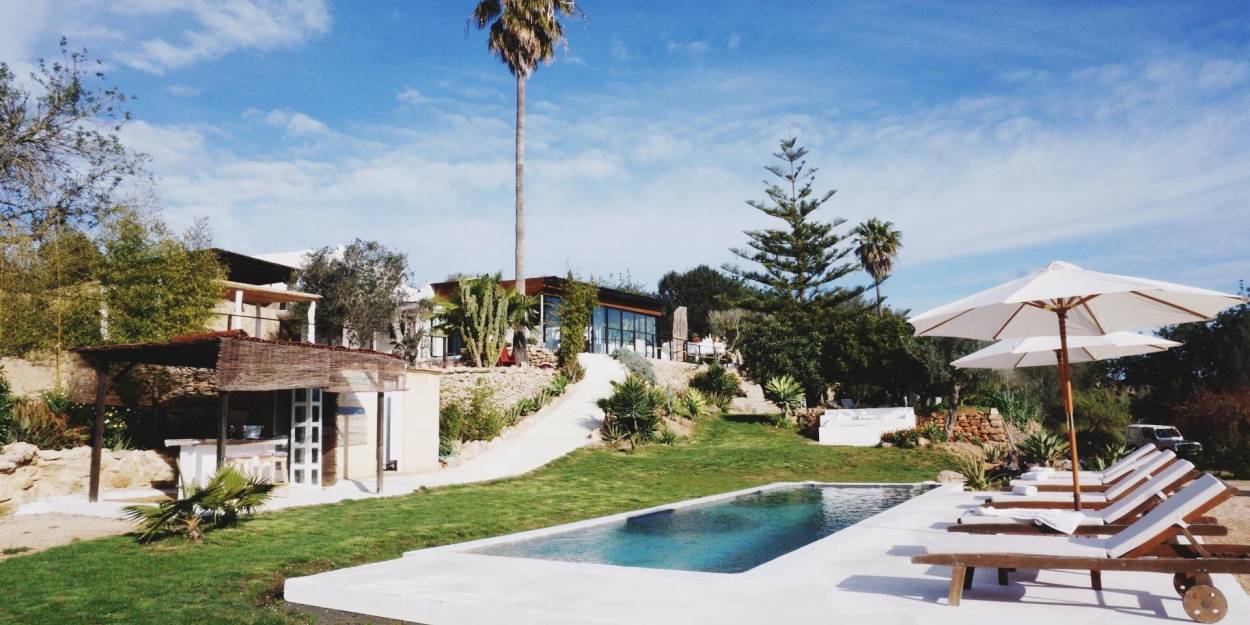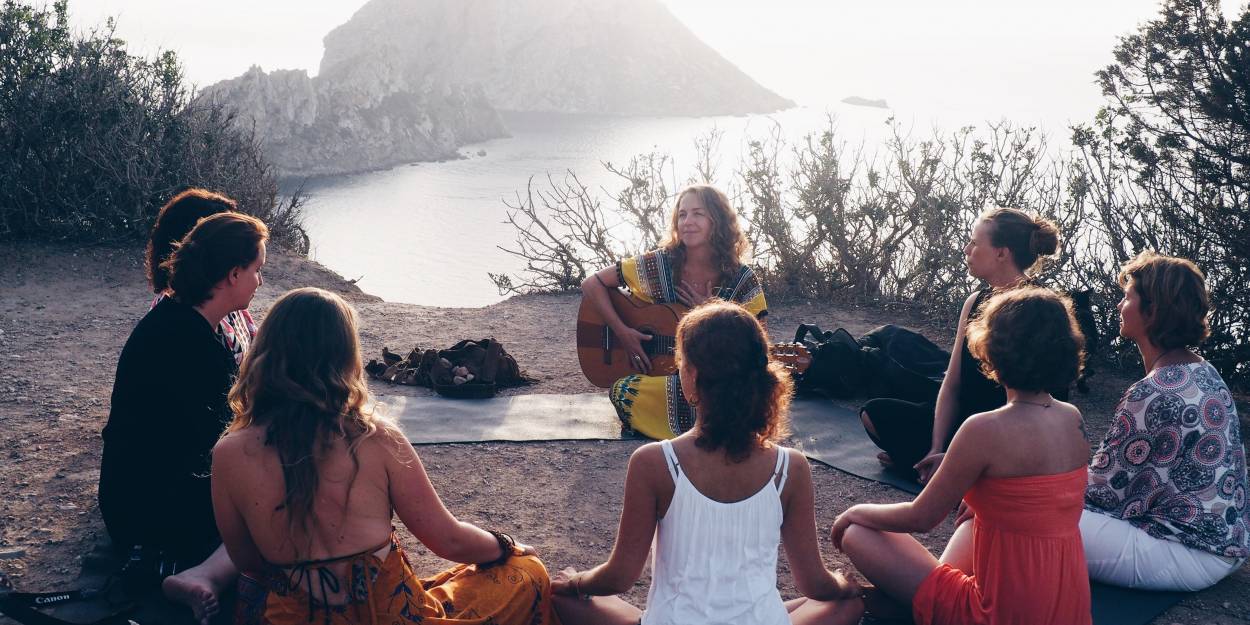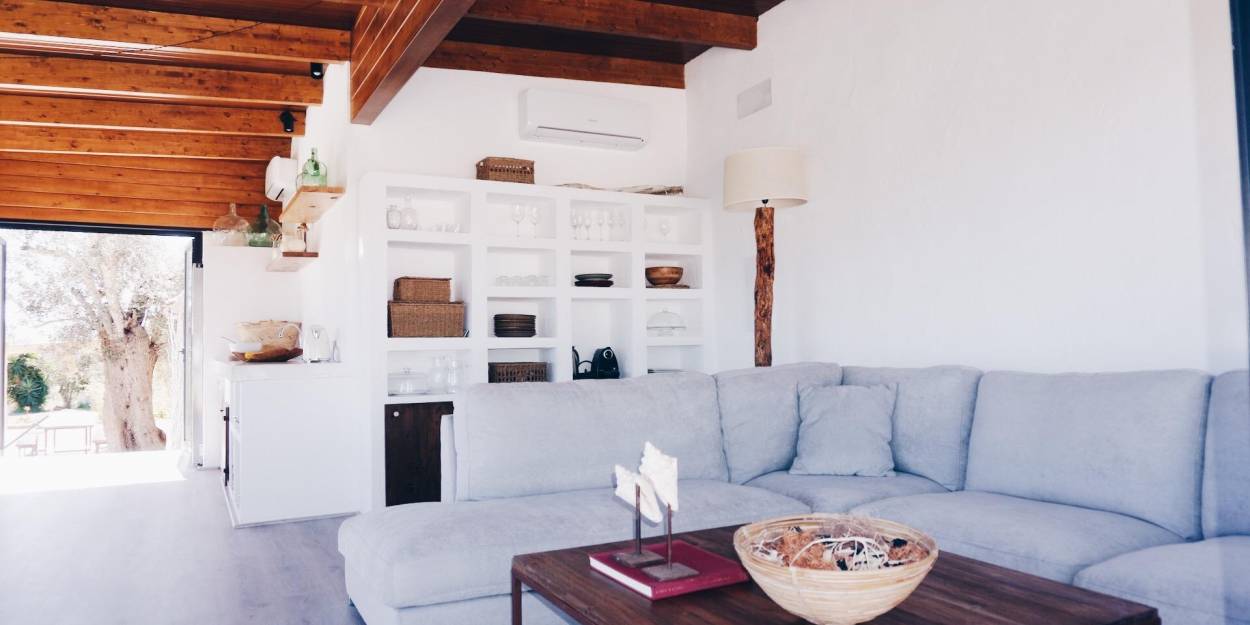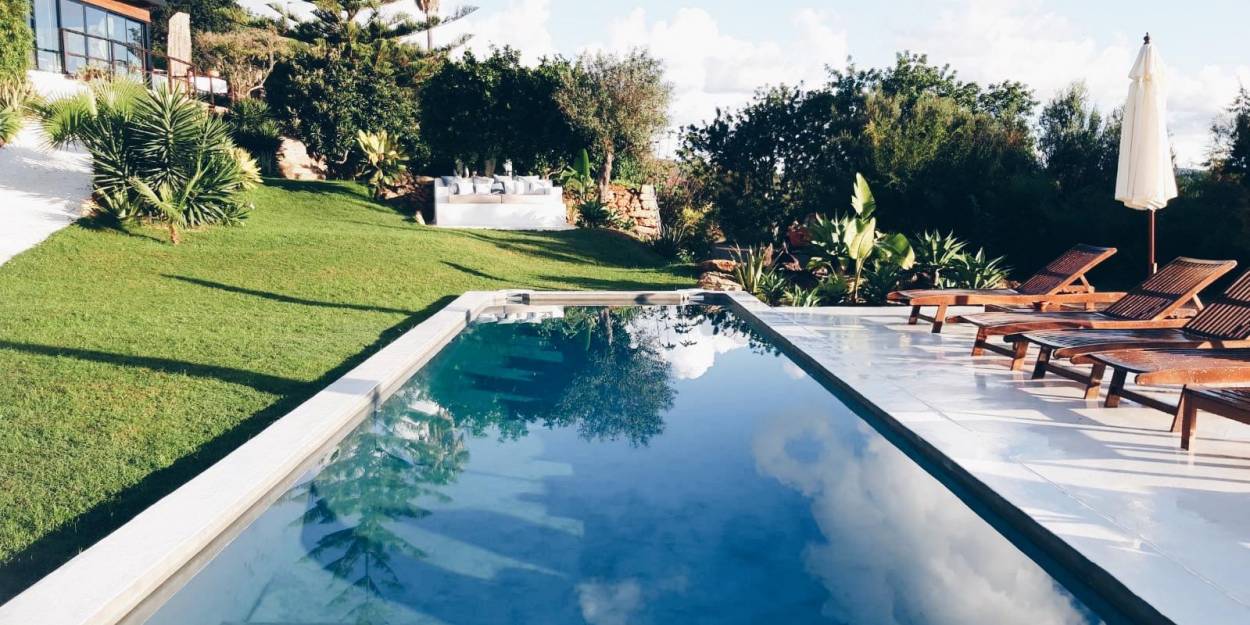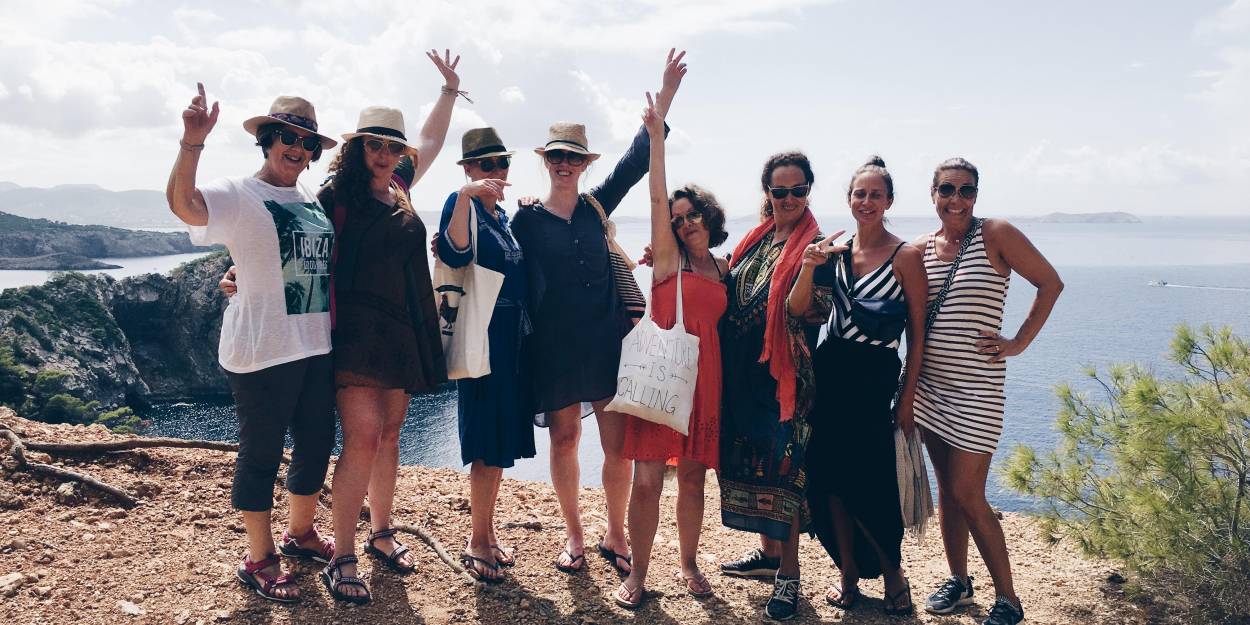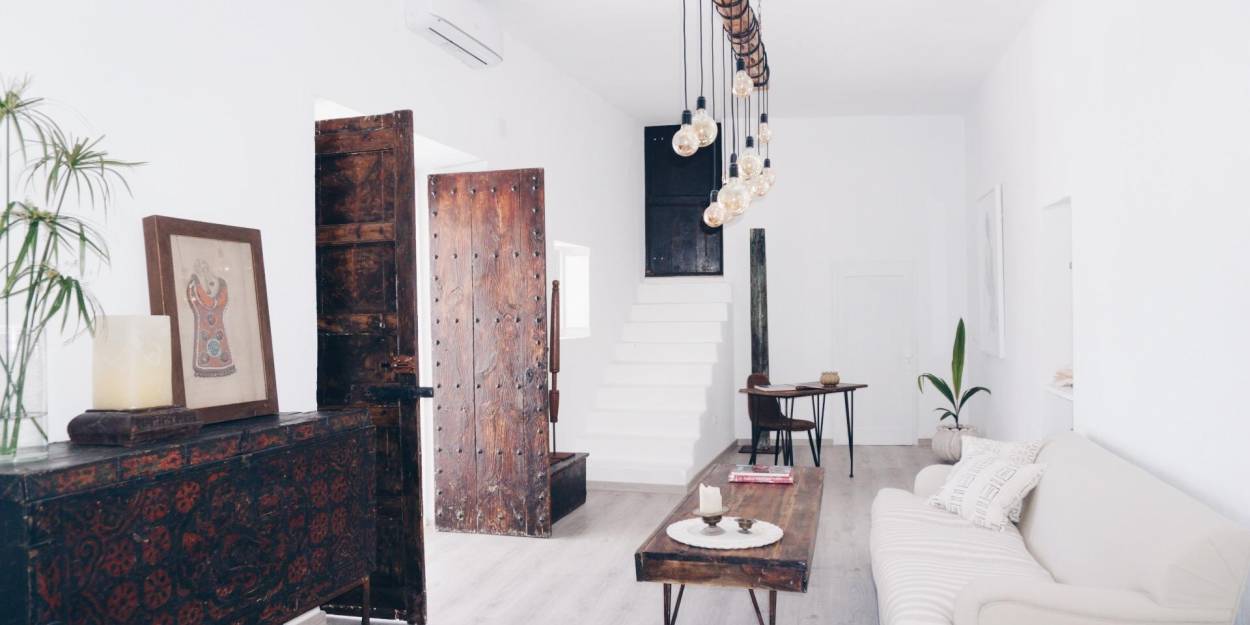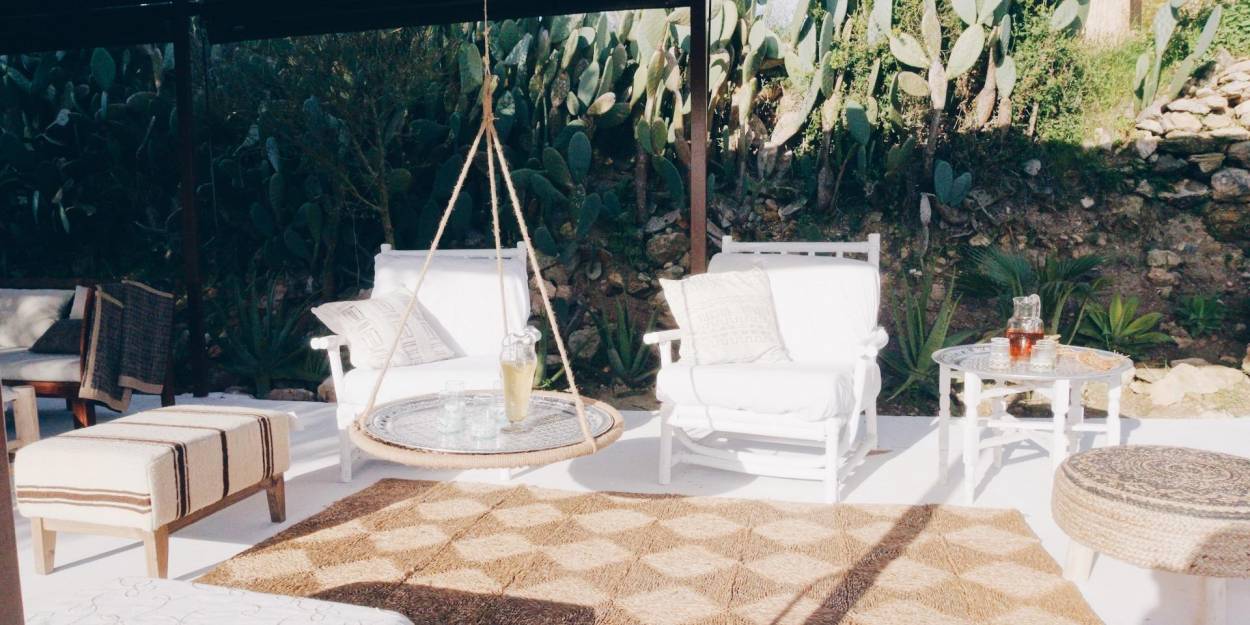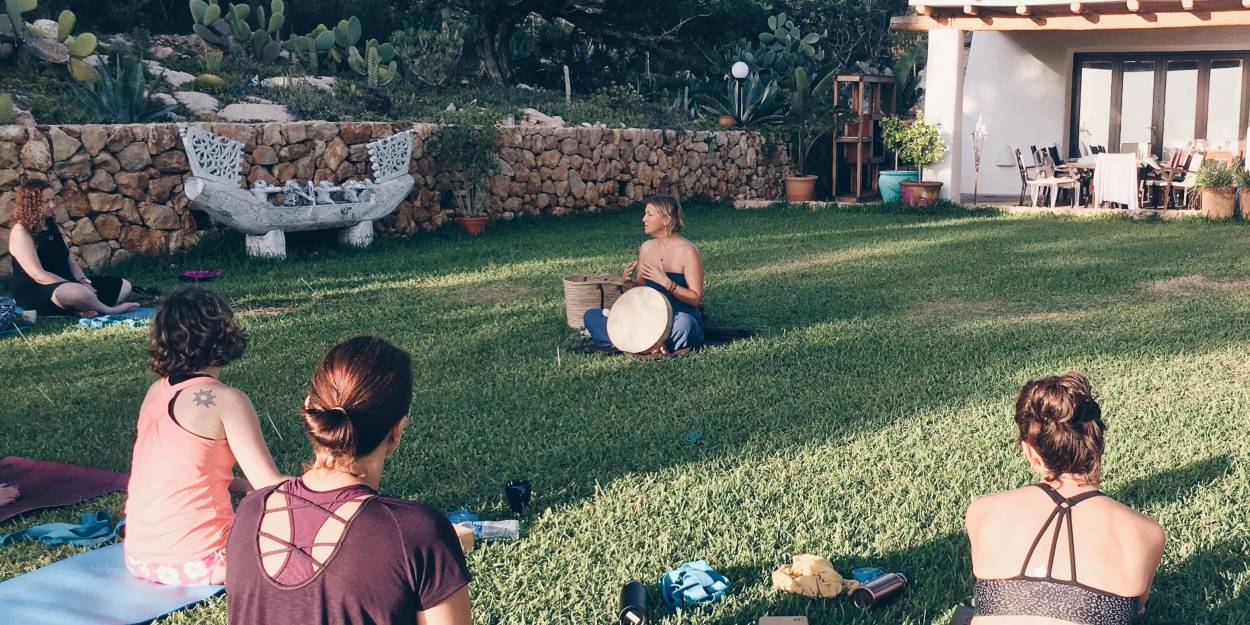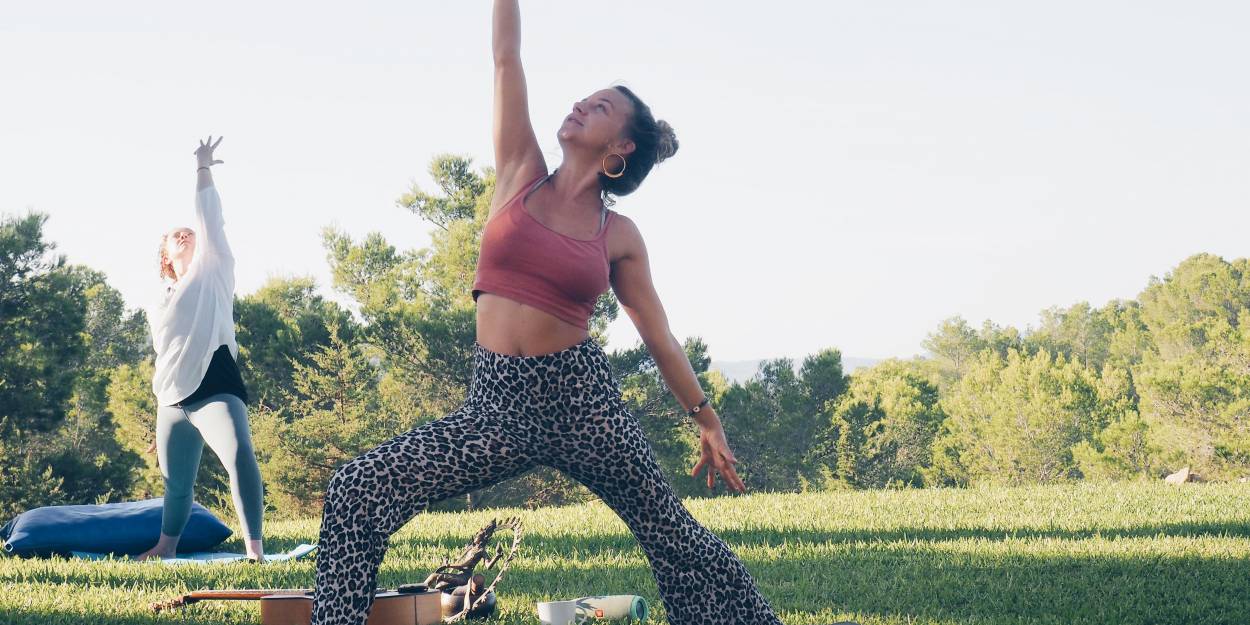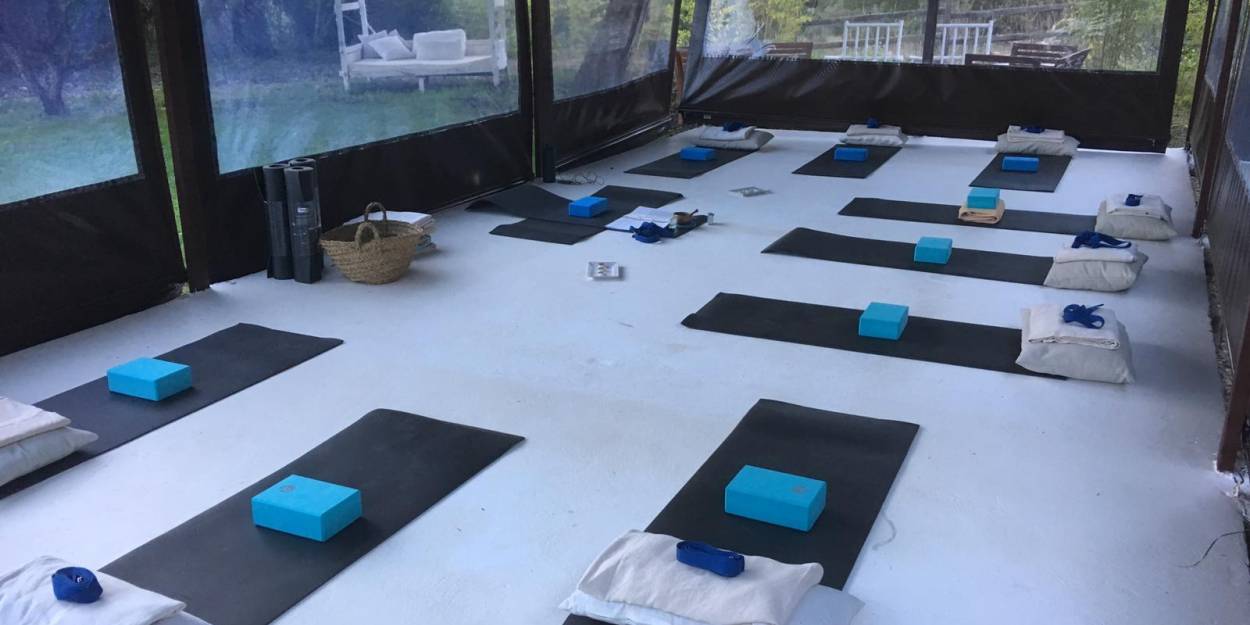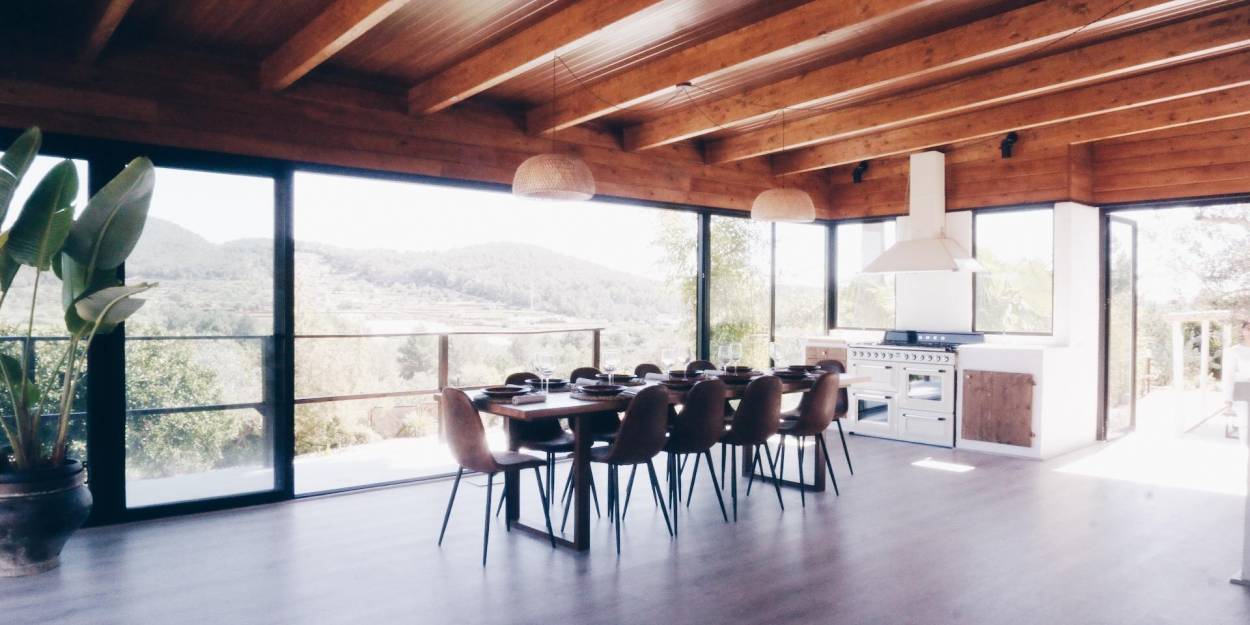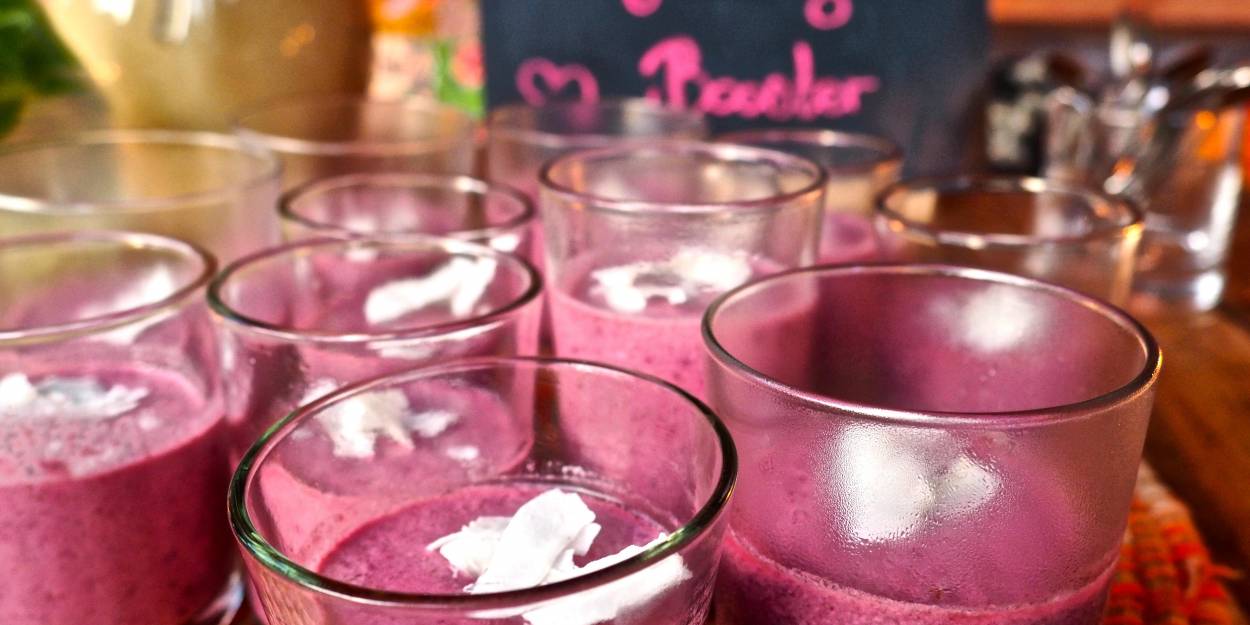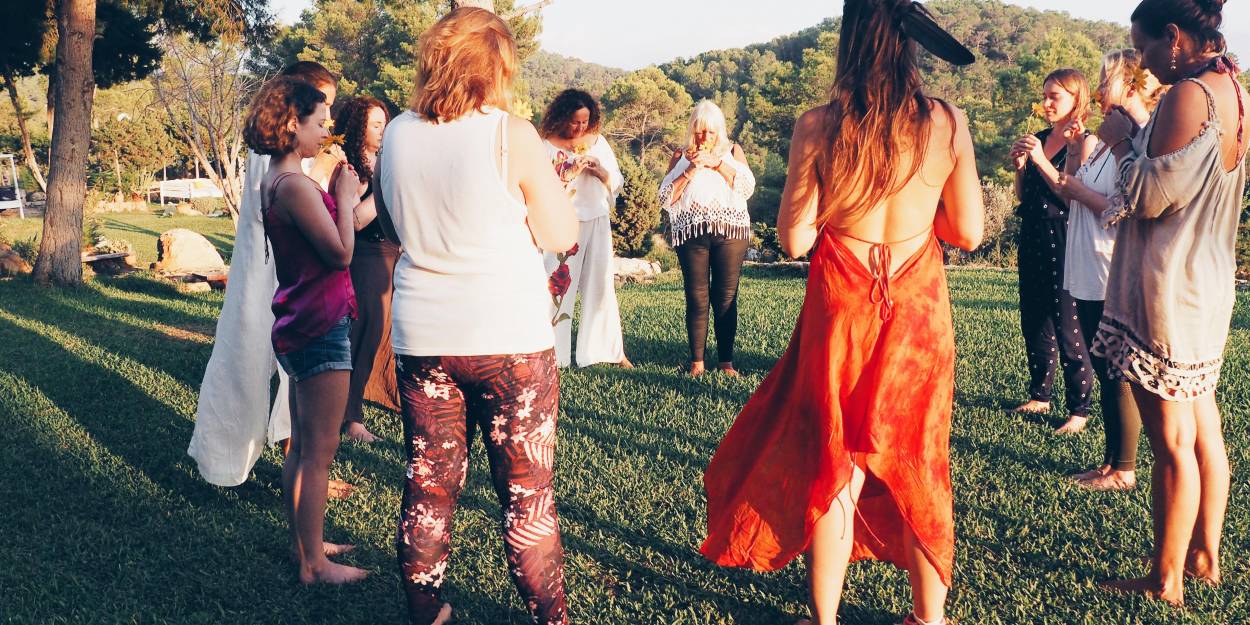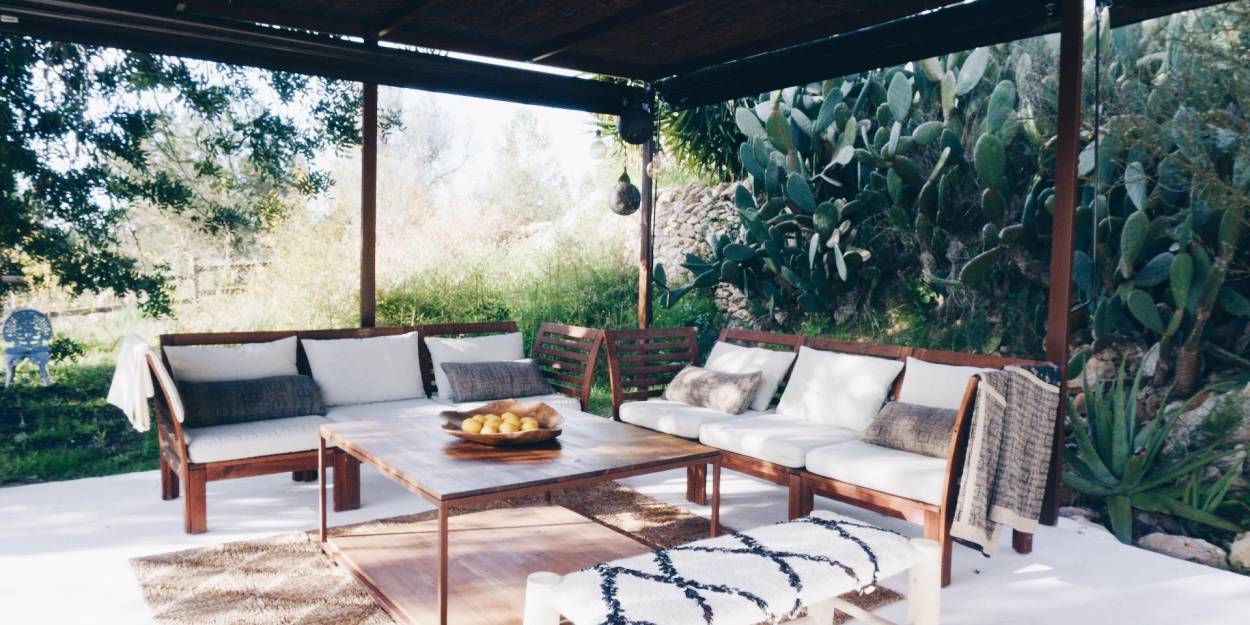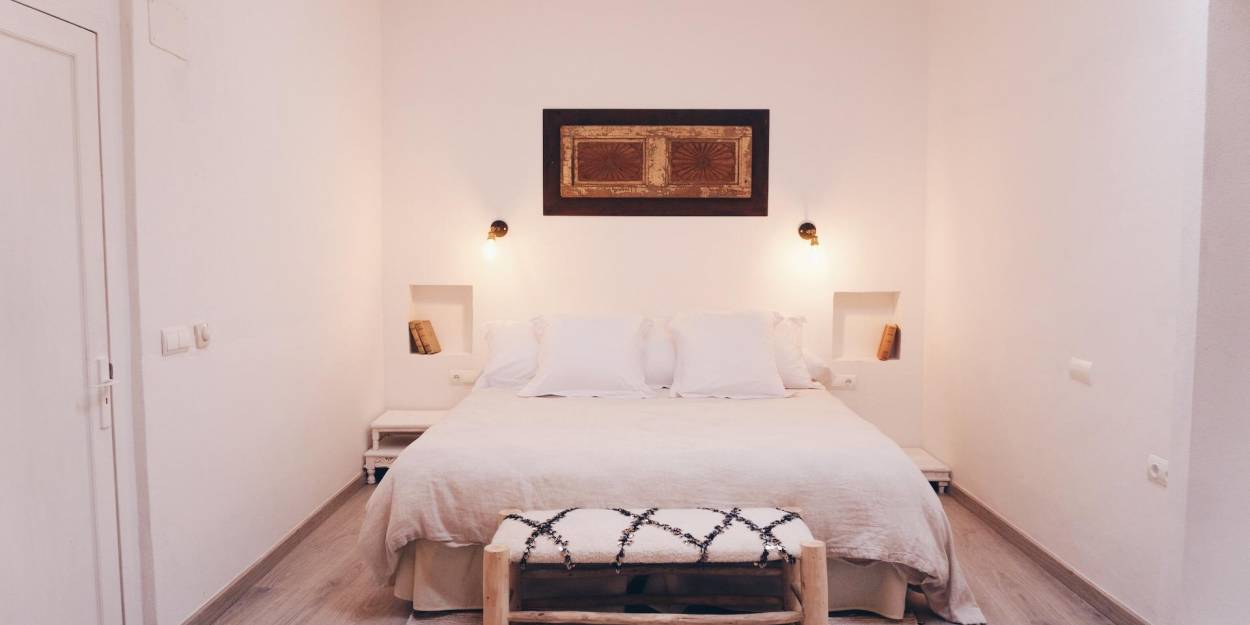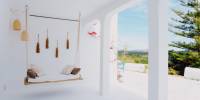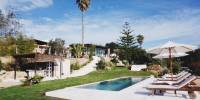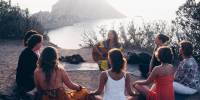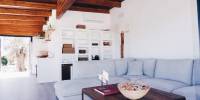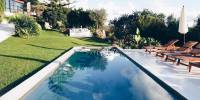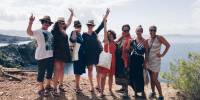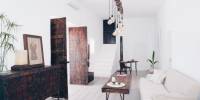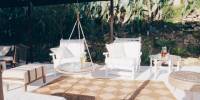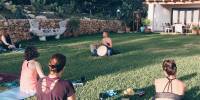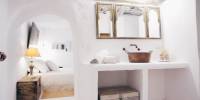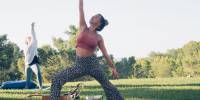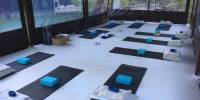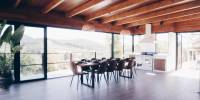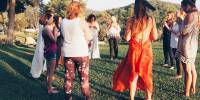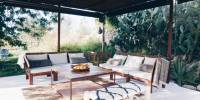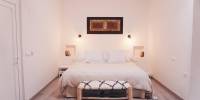 Overview
Spend five days with Sacred Space Ibiza Retreats, where you'll find flower filled meadows, turquoise seas, white sandy beaches, dreamy sunsets and an aromatic jasmine twilight. Located in a secluded palm tree valley, in the heart of the island, the retreat takes places in a vogue enviable private villa with far reaching views, surrounded by lush green grass and siesta gardens. This will be a deep healing retreat with Carina Bo, one of Ibiza's most respected yoga teachers and Faye Reason, the island's famous healer. Learn your own life changing yoga home practice and self-healing secrets whilst luxuriating and pampering yourself in the magical magnetic nature of Ibiza. The private villa is nestled in the lush green meadows and abundant campo of Santa Gertrudis, a short drive from the famous hippy beach 'Benirras'. There are plenty of places to relax at the villa and spend lazy afternoons under the canopy of jasmine. Try the comfy lounges or swing-easy hammocks and cool off in the master swimming pool with expansive views. **Please note - The retreats run on set dates: 07-12 September; 28 September-03 October 2019**
When to go
This retreat will be held on five exclusive dates in 2019. Choose spring time April or May, balmy June, summery September or warm autumnal October.
What we love
The yoga classes are designed around fun and creative movement. The aim is NOT to achieve a perfect pose but to reconnect to your body and your breath and create a sense of wellbeing inside

Shamanic Healer Faye teaches how to make healing a daily part of your life, for yourself and loved ones, learning how to overcome your limitations for a dream life
The delicous and healing food. Super healthy plates will have the best local organic ingredients available to boost energy and soothe digestive issues.
Who should go
Anyone ready to dive into their yoga and learn from a top teacher (you don't need to be advanced or super bendy, just up for diving in). All levels welcome!
Those who want a luxury and healthy mind body and soul break in a friendly and sociable environment
Tired, stressed, run down people in need a sun drenched, relaxing retreat where everything is taken care of.
Offers
30% discount on a retreat from 25-30 May
30 minutes private yoga tutorial with Carina (Carina will also be teaching how to develop your own bespoke programme when you return home)
This is a set date retreat and only runs on following dates: 20-25 April; 04-09 May; 25-30 May; 07-12 September; 28 September-03 October

This hotel is not fully available from 31/05/2019 until 06/09/2019, from 13/09/2019 until 27/09/2019 and from 04/10/2019 until 31/12/2019. Please
email
or call us on +44 (0)20 3735 7555 to find our more details about availability.
Yoga & Shamanic retreat
5 nights, vegan full board, coaching, yoga, shaminic workshops
Room price
Nights
Price per night
Programme price pp
Total
£850
5
£170
+
£1,716
= £4,282 for 2 adults
Please select your travel dates in the bar above to see accurate prices and discount
Wellness
"Sacred Space Ibiza" has been created by Faye Reason and Carina Bogner out of a wish to offer 'something more' than 'just' a few relaxing days with yoga but to invite participants on a journey to enhance their lives, to raise the energy in and around themselves to create abundance and joy and gain a new outlook on their daily life experience. Both teachers bring a joint experience of over 30 years in the wellness industry and have decided that the time has come to teach more about accessible spirituality and advanced techniques anyone can apply.
Yoga teacher Carina Bogner has been teaching in highly renowned yoga retreats in Ibiza for the past 5 years, and alongside organised many retreats and experiences all around the world. Only this year Carina has invited her students to Bali, the Caribbean, Morocco and Austria and of course, Ibiza for unique programmes and immersions. You will be guided into flow sequences, deep breath work, transformational sacred mantras and myofascial release. Learn how to move joyfully and safely, gaining strength and flexibility on the way through embodied awareness and felt mind body connection.
Shamanic Healer Faye Reason has twenty years experience teaching internationally. She works with gentle methods, incorporating teachings from indigenous shamanic teachers from the Americas. Her students and clients report deep healings from her sessions, profound insights and improved lifestyles. She teaches about healing magic, in the way that you will feel it for yourself and learn to weave it into your life so that you are living in synchrony with your own destiny. She has been featured in Vogue, Grazia and the Daily Mail, and has a loyal high profile client list.
Fitness & Activities
Activities available at resort
Massages
Plant medicine experience (only legal and safe practices are being shared)
Relaxing by the pool
---
Activities available at the surrounding area
Explore local beaches - especially the famous hippie beach 'Benirras'

Swimming, kayaking, SUP
Experience superb Ibiza sunset spots
Enjoy the cool Balearic beats and the style and glamour of some of the best boutique bars for a twilight or full moon experience right on the beach

Typical Group Classes
• Daily yoga
• Meditation and chanting
• Shamanic teachings
---
Rooms
You'll sleep in an enchanting 5-star villa, in luxuriously appointed guest rooms. This is genuinely one of the very best villas in Ibiza for style, comfort and the true 'Ibiza feel', with thick white walls, beamed ceilings and traditional artisan pieces, with a modern bohemian twist. With only 7 en-suite bedrooms, Villa Ses Palmeres offers tranquility and privacy.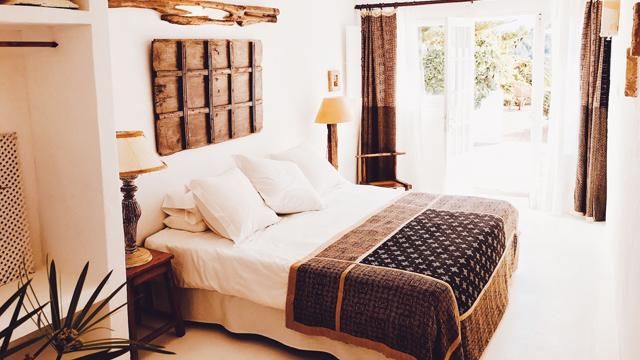 Villa
Each room is lovingly decorated in neutral and calming colours to allow deep relaxation.
Each room has a private en-suite bathroom.
The villa is fully air conditioned and daily maid service is included.
The vast garden area with a private swimming pool invites to take a cool dip and soak up the sunshine.
The villa has been fully refurbished in 2018 and boasts a newly built and covered yoga deck in the garden.
What's on the menu
Your meals will be created by top chefs that are regularly featured in well-known foodie magazines and for high profile clients. You'll be served a plant-based, low gluten menu created from produce grown by local farmers.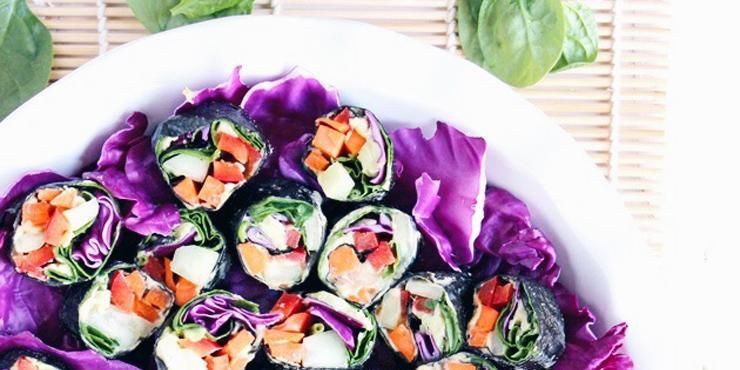 Food
The menu will have many delicious seasonal Mediterranean ingredients with the idea that the food is medicine, providing physical and energy to support digestion and first and foremost to create delicious flavours.
Location
The retreat is located in Santa Gertrudis, a small boutique village, where you can enjoy a cool drink under orange and lemon trees in the white washed village square. The village is located in the middle of the island giving the best access point to explore all of Ibiza. All beaches are within easy reach.
Nearest airport
The nearest airport is Ibiza Airport which is approximately 30 minutes by car. Your hosts can arrange airport transfers for approximately $50 per car each way in an air-conditioned van.
By car
It is advisable to book a hire car from the multiple car rentals available. Your hosts can help you organise a car so that you can explore the island at your leisure. They provide you with a special 'island treasure map' where the treasure is secret sacred spaces unknown to tourists, known only by locals.
Families, Children & Infants
This retreat is adults only.


---
Why Wellbeing Escapes?