Wellness Travel Trend 2023 - Emotional Detox
There is no doubt that the last few years have brought about unprecedented levels of uncertainty, anxiety and stress. It has been a traumatic time when resilience levels have been severely tested and this has resulted in an undetected level of PTSD for many. Our keep calm and carry on culture is not helpful as these low levels of chronic stress and anxiety should not be covered up but released.
As it now widely accepted that emotions can affect our physical health and immunity, many of our clients are looking for a programme or retreat to help them release unhealthy thought patterns and accumulated anxieties. When we choose the partners we work with for this, we look for a carefully put together programme of treatments that provide a range of benefits. From treatments that do more than relax the body but focus on releasing trapped emotions to consultations with therapists.
Here are our recommendations of our top 5 retreats and programmes: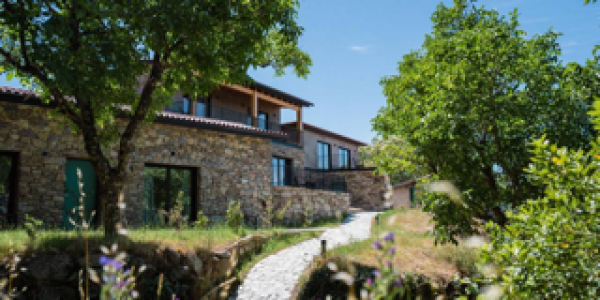 New Life Portugal
New Life Portugal is a wellness retreat and recovery centre giving emotional support and providing lifestyle methods. When staying at this retreat, the aim is to reduce stress, heal from burnout or find help for anxiety, depression, grief, loneliness, addiction aftercare and relapse prevention. Located in the natural park of Serra Da Estrela, this is the perfect environment to unwind, gain energy from the nature and detox from the digital world.
Recommended Programme - Exclusive Mental Balance
Designed for a short stay, this program will help you feel refreshed. It is offering a peaceful place to take a relaxing break while being surrounded by a mindful community.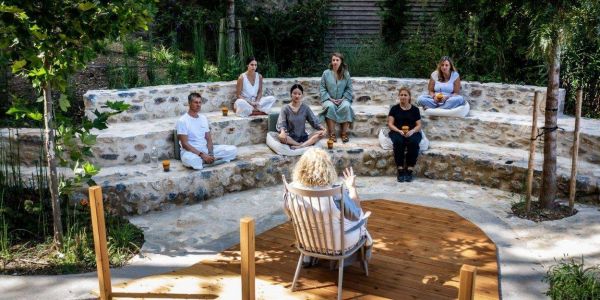 Euphoria Retreat, Greece
Euphoria Retreat is one of those 'wow' destinations that you will fall in love with. 'Euphoria' means a state of wellbeing with mind, body and soul balanced which reflects its ethos – to help you to transform and heal yourself and give you the necessary tools to live a happier and healthier life. The core concept draws inspiration from a number of sources - Taoist and Hellenic philosophy as well as Chinese and Hippocratic medicine. If you are serious about your health and wellbeing, this retreat should be on your list.
Recommended Programme - Emotional Harmony
Recommended for those who need an emotional detox, through embracing your feelings or need to switch off, eliminate negative influences in their life and try unplugging.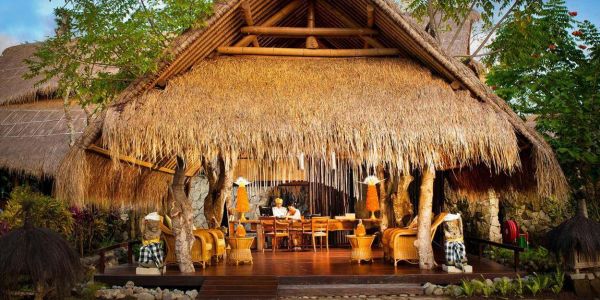 Fivelements, Bali
This established multi award winning retreat is deeply rooted in Balinese traditions, a stay at this peaceful sanctuary can really bring out your spiritual side.
Every element here is rooted in nature, from the local plant based cuisine to the natural remedies and oils created onsite for your treatments. What really makes this retreat unique are the therapists, they come from long lineages of ancient Balinese healers to heal you in a truly holistic and nurturing way.
Recommended Programme - Panca Mahabhuta Rejuvenation
This signature retreat is a healing retreat for regeneration, replenishment and alignment of your body, mind and soul.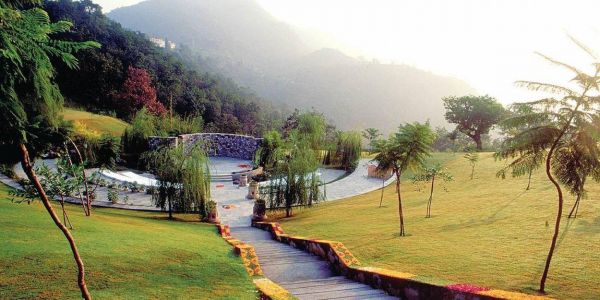 Ananda in the Himalayas, India
Ananda is situated in the beautiful Himalayan foothills, close to the city of Rishikesh, the birthplace of yoga. With views of the Ganges and the surrounding forests, the location is truly magical. The Ananda Wellness Centre is the ultimate in commitment to rejuvenation of body and soul. The focus is on the traditional Indian practices of Ayurveda, yoga and meditation but the luxurious facilities are state-of-the-art. The Ananda has won numerous awards over the years and British Royalty and Hollywood stars have stayed here too.
Recommended Programme - Stress Management
The whole programme is designed to provide tranquillity to the stressed body & mind and to bring back the natural rhythm of the psychosomatic system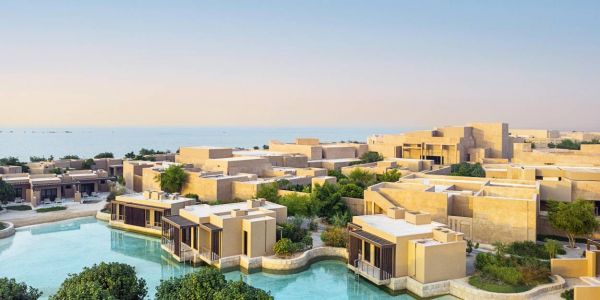 Zulal Wellness Resort, Qatar
Newly opened in 2021 Zulal Wellness Resort is the Middle East's first dedicated wellness resort, operated by Chiva Som, who have been offering holistic wellness at their world famous resort in Thailand for twenty five years. It has all the expertise and facilities you would imagine to embark on your personalised wellness journey. Zulal is also the world's first centre for Traditional Arabic Integrative Medicine (TAIM).
Recommended Programme - Mind Body Wellness Serenity
This retreat is designed for people in need of the time and space to step back from their life and recover balance thus rejuvenating the mind, body and spirit.
Why Wellbeing Escapes?