Erbusco Brescia, Milano, Italy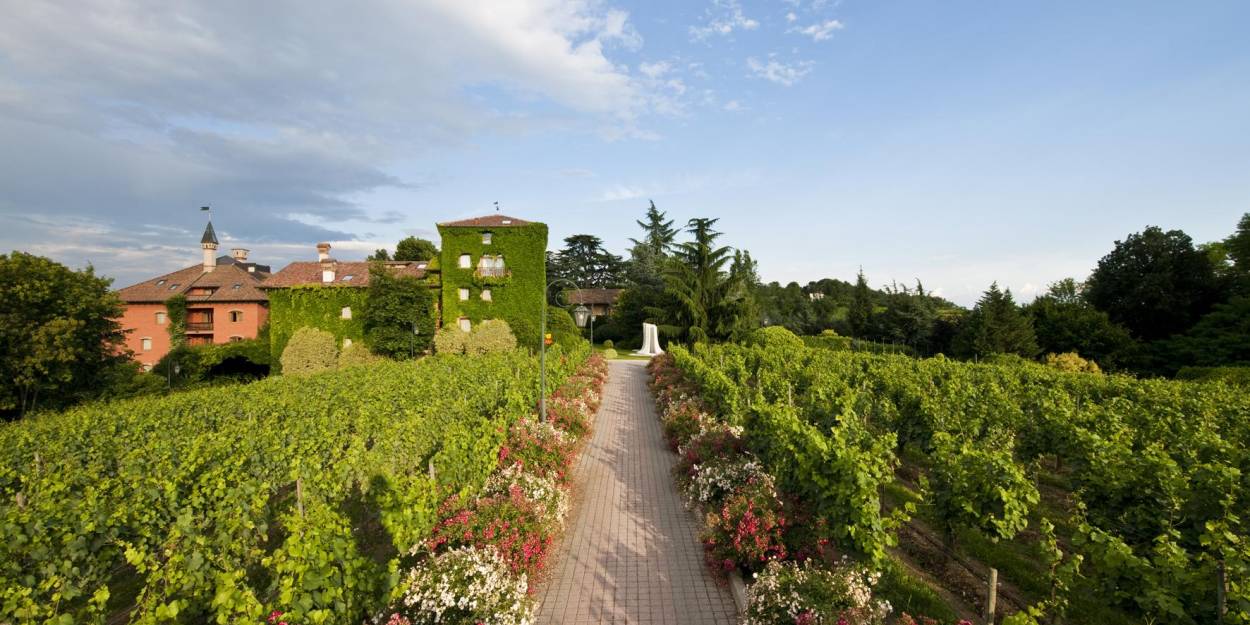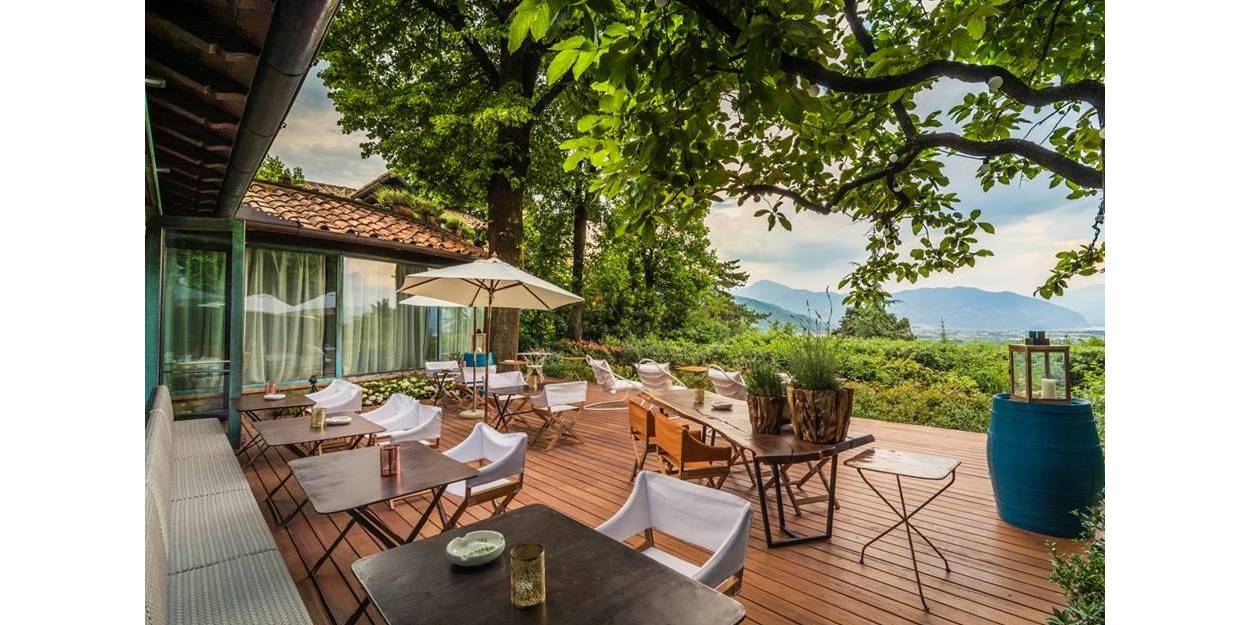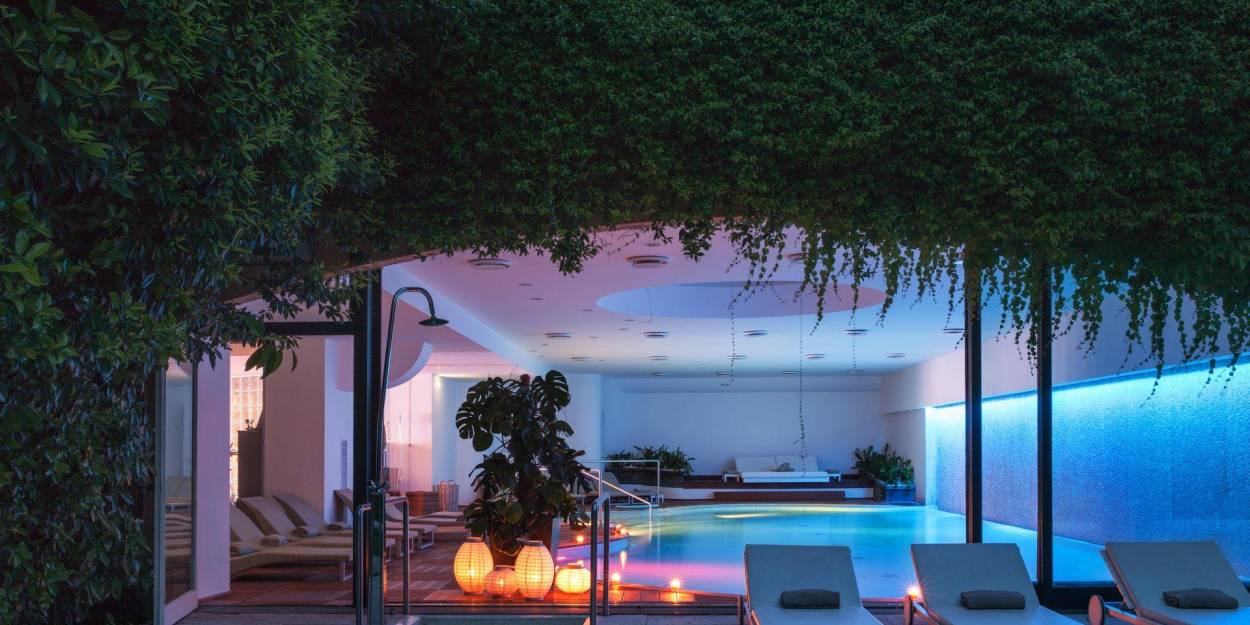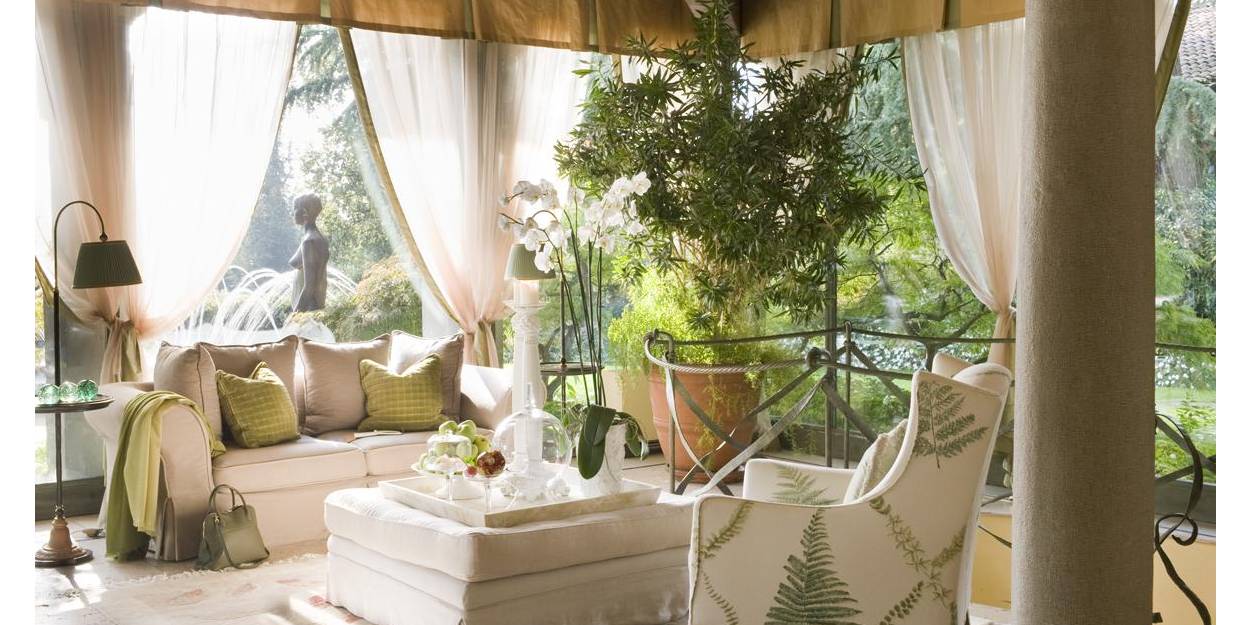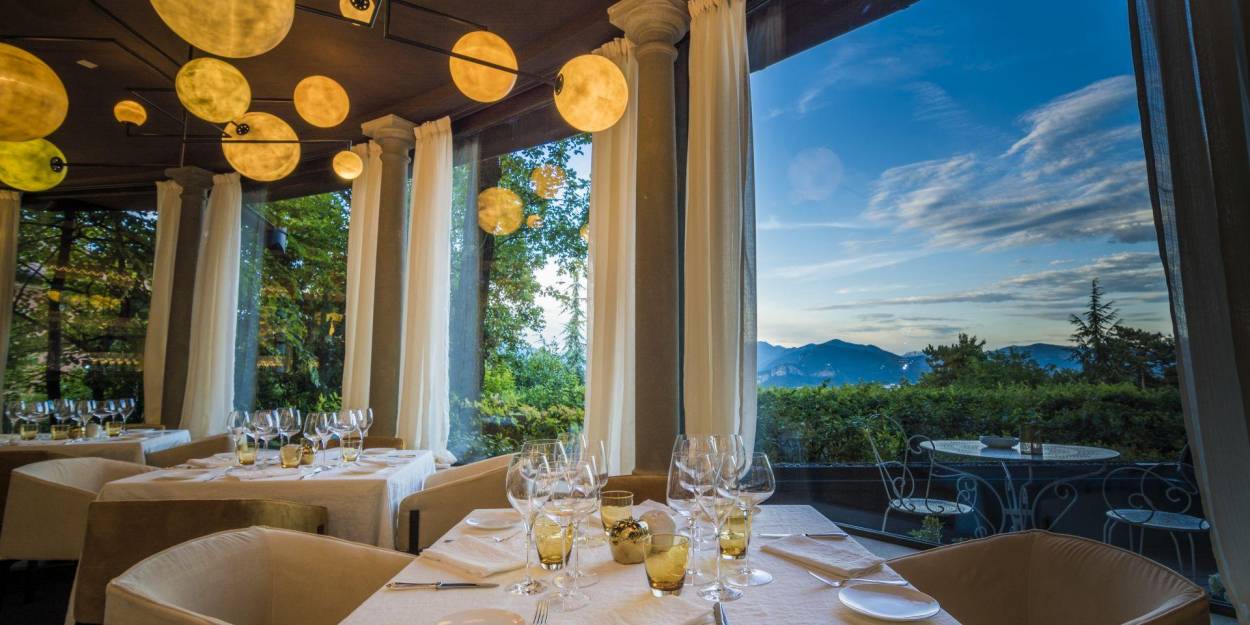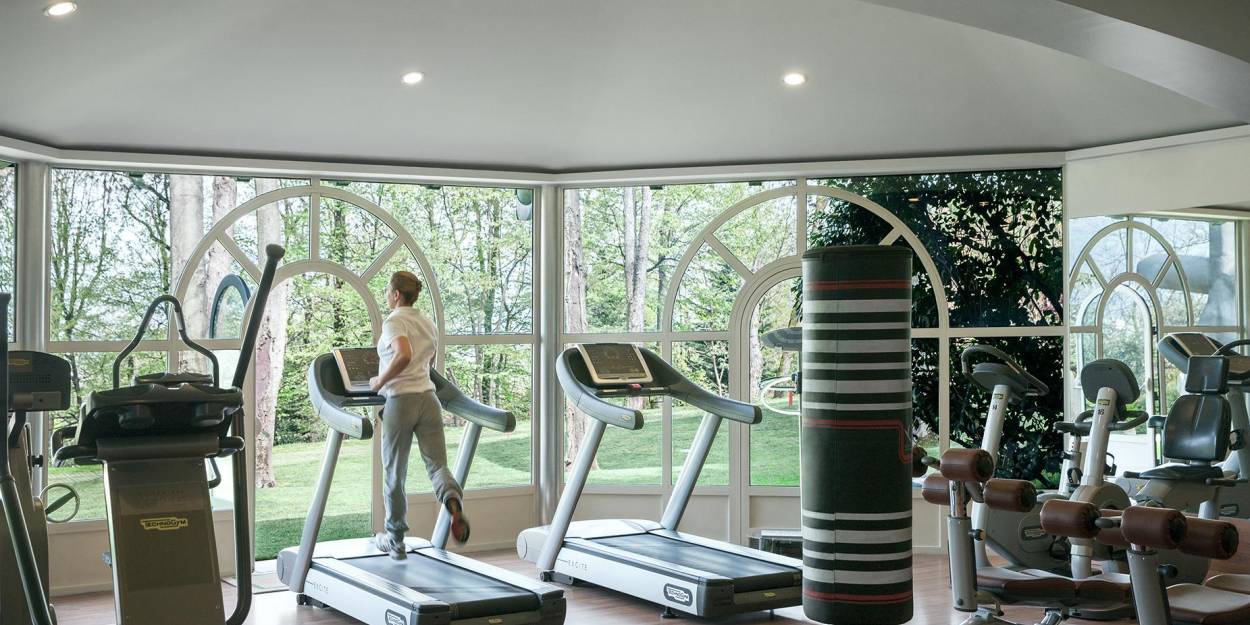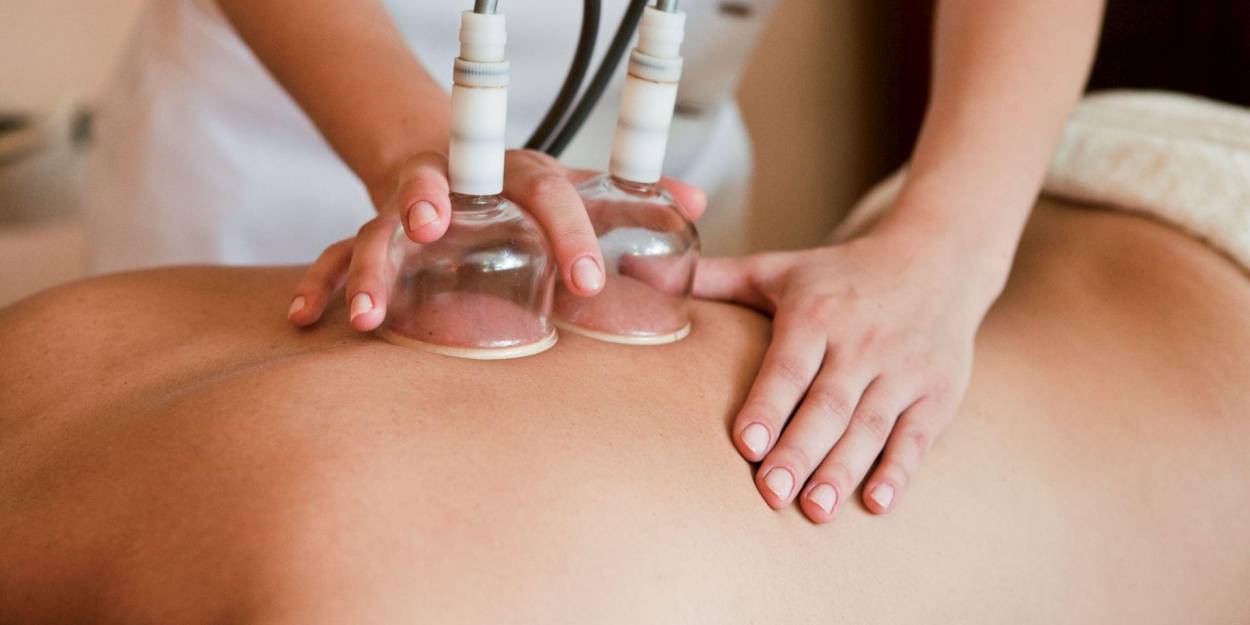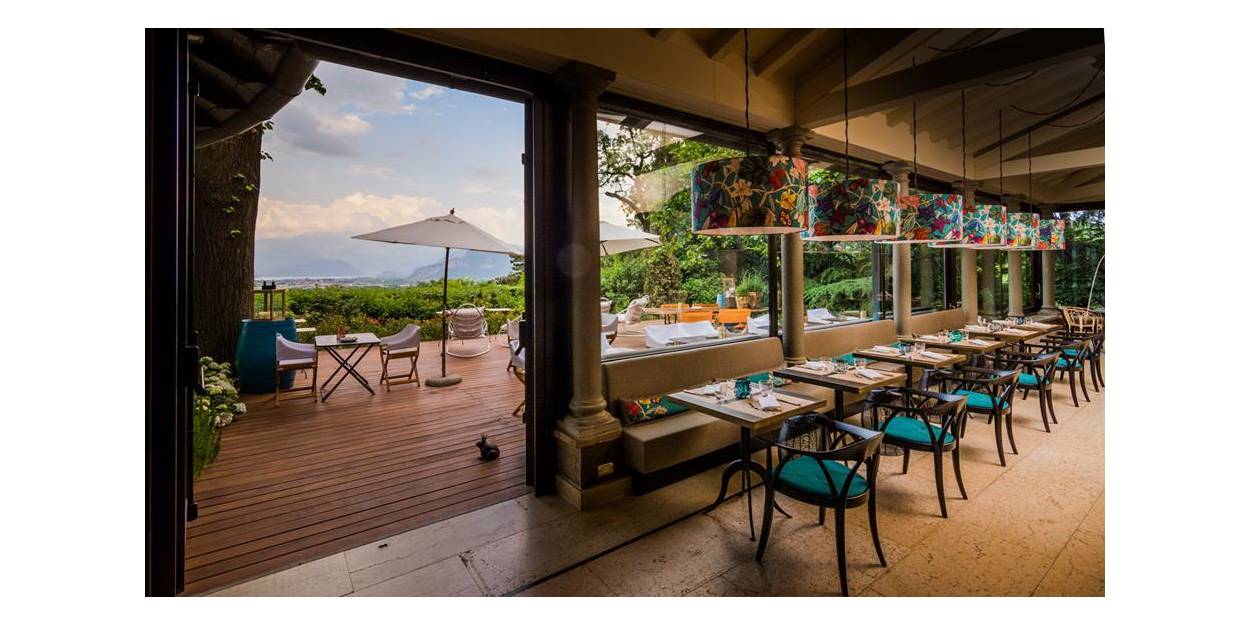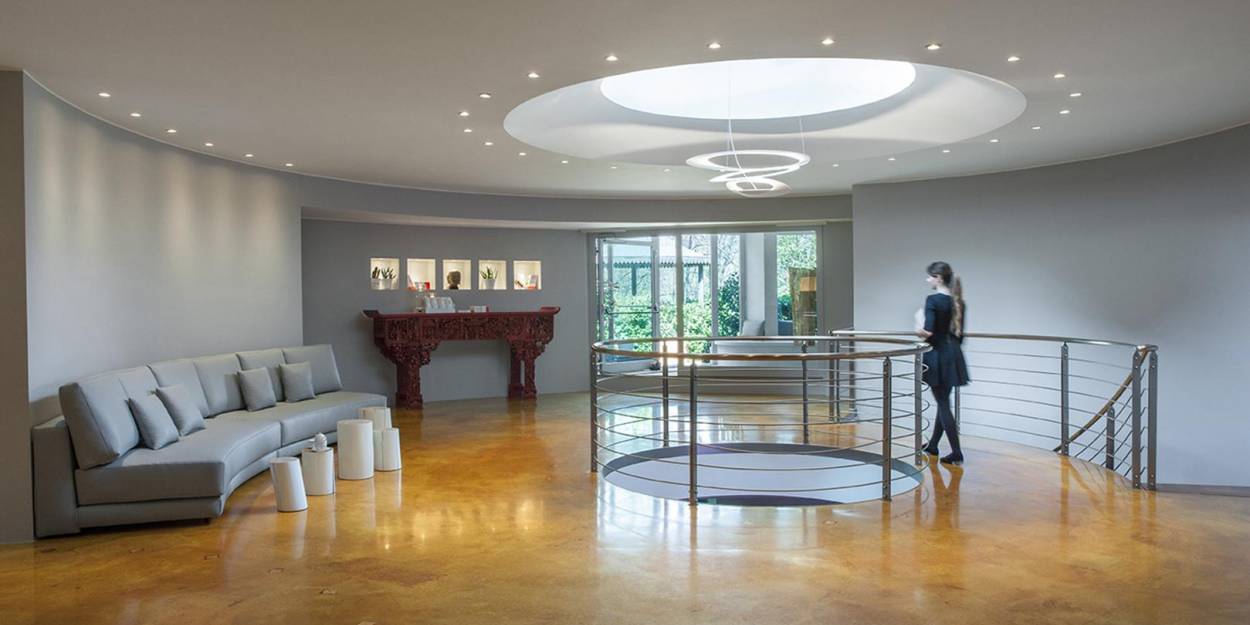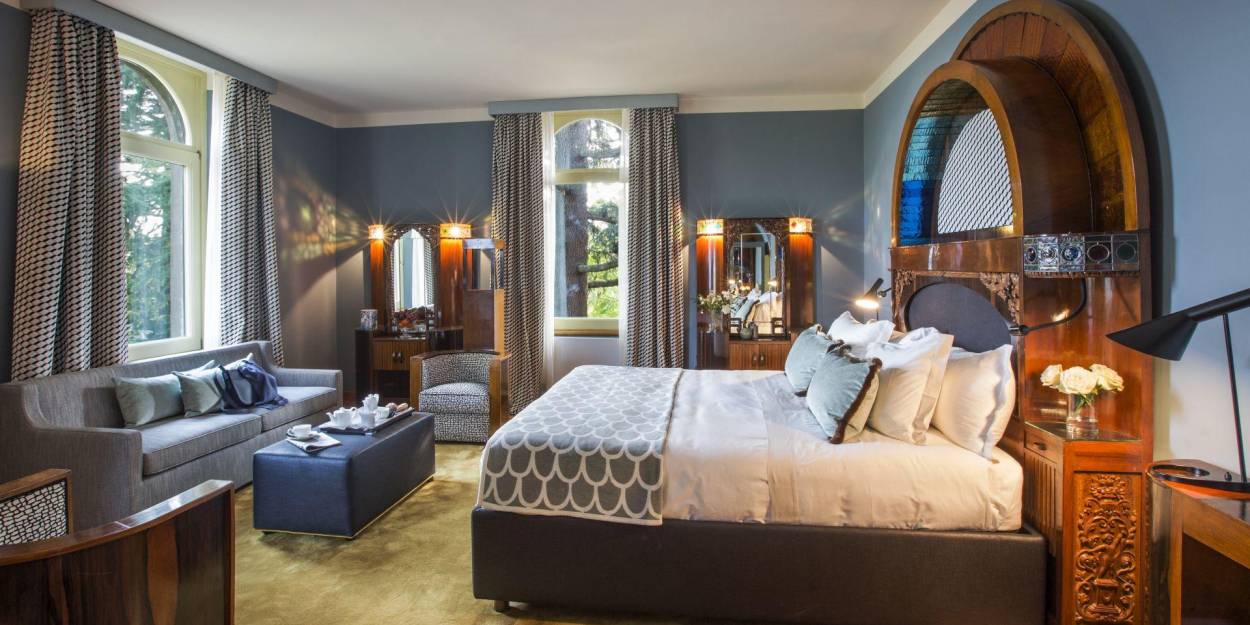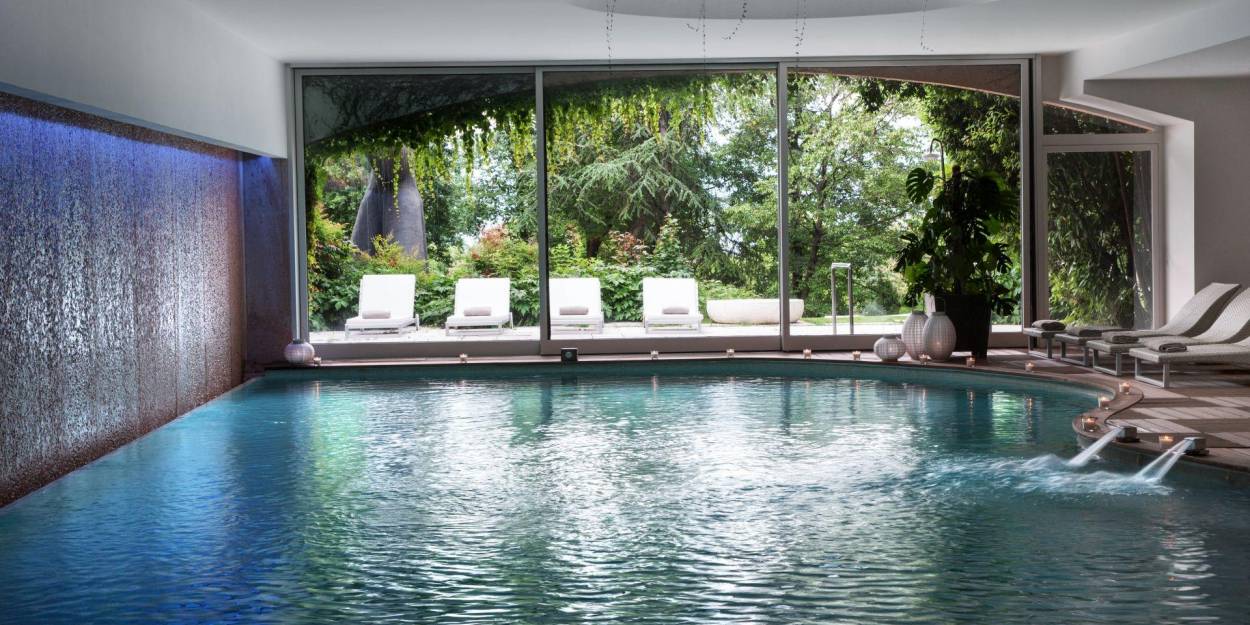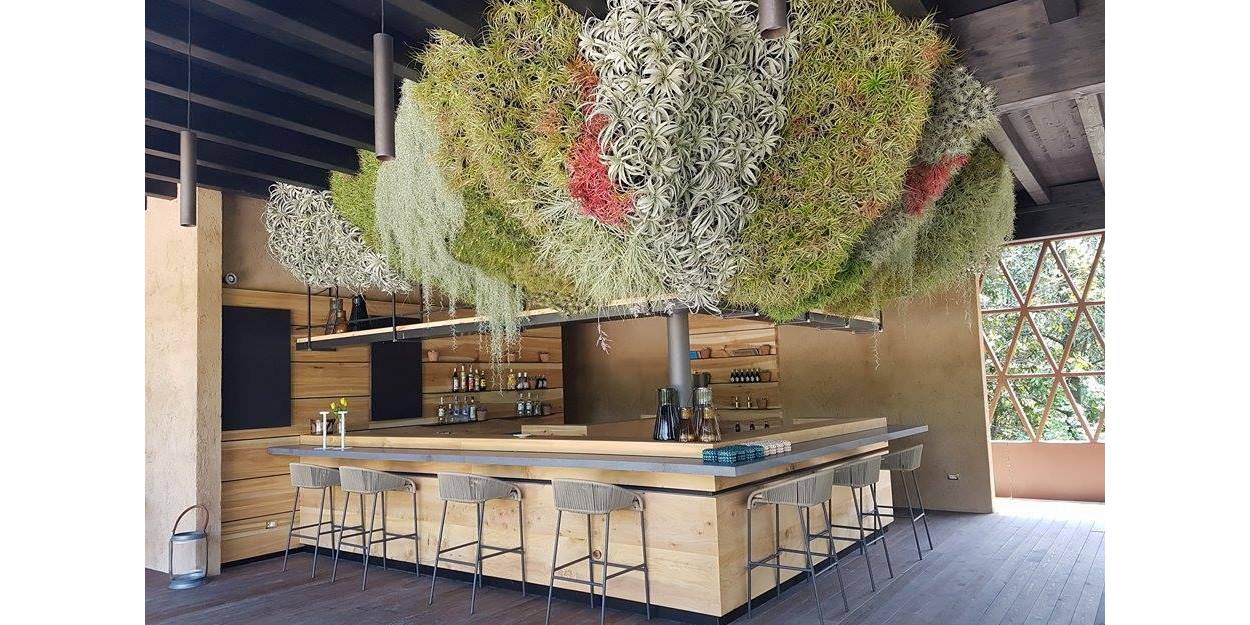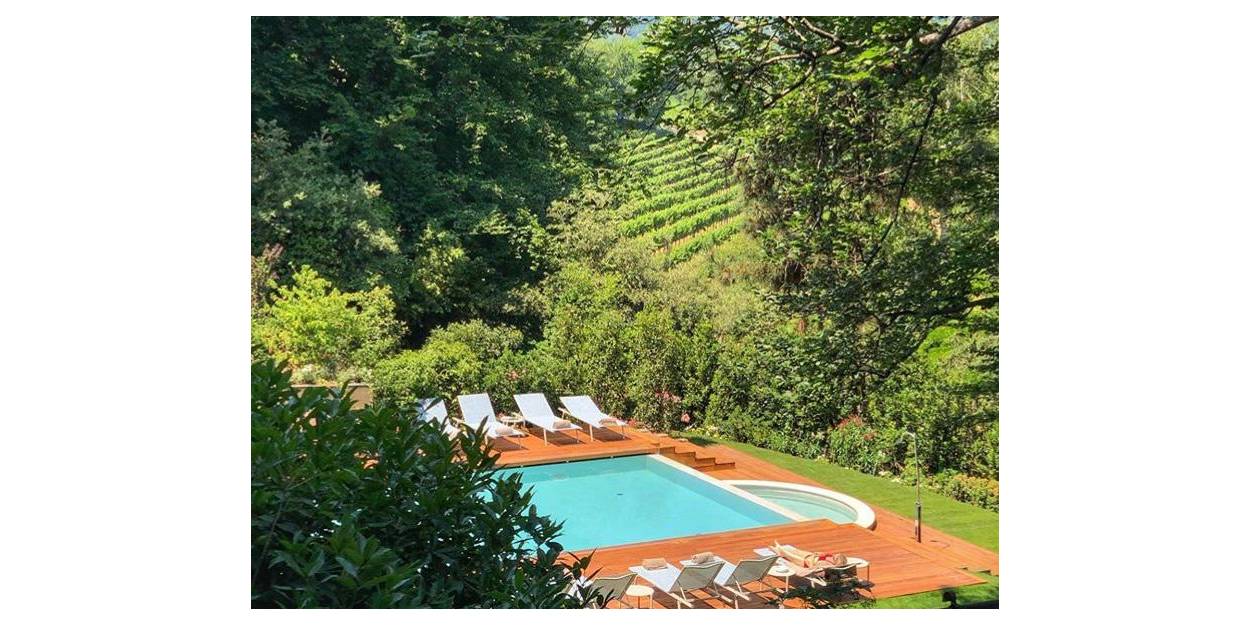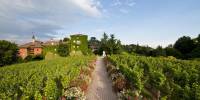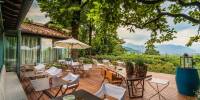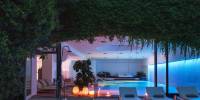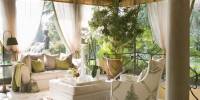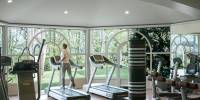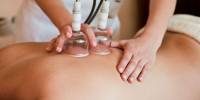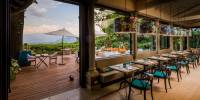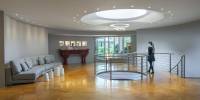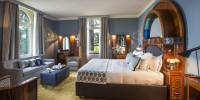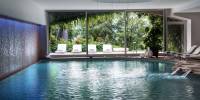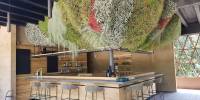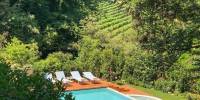 Overview
Luxurious L'Albereta is a part of the Relais & Chateaux group. This unique chateau set in the beautiful Lombardy region near Lake Iseo and is surrounded by rolling hills and vineyards. It was built as an impressive private house back in the 1800's and retains that peaceful, intimate atmosphere. If you are serious about your health then this is the best choice. The 'Espace Chenot' spa is dedicated to self-care with a team of specialists ranging from doctors to osteopaths. The spa offers exclusive medical spa treatments created by the renowned Henri Chenot which aim to detoxify body and mind, boost vitality and balance body and mind.
When to go
This part of Italy is warmest from May to September. The coldest months are from October to April.
What we love
All rooms are luxurious but none are the same. Plus the Cabriolet Suite has a roof that opens to reveal the sky at the press of a button
Escape Chenot spa and its unique approach toward health - there are only 2 Henri Chenot Spas in Europe
There are plenty of cute spots where you can just sit down, read a book and you won't be disturbed.
Who should go
People who want to invest into their health will reap the benefits in a long term

Travellers who wish to stay somewhere intimate, quiet and away from it all yet with a warm and homely feel
All those who wish to do a serious detox programme under a careful supervisor of an experienced team.
Offers
Please contact us for details
Wellness
Espace Chenot is an exclusive medical and wellness spa. In fact there are only 2 'Chenot' spas in Europe. Henri Chenot has developed this unique method aimed at restoring mind and body to peak mental and physical wellbeing, using techniques that detox and re-activate energy channels and organic functions (which maintain our health). All are personally tailored and the method is based on biontology which unites the principles of Chinese medicine with the latest western medicine. It's the right choice if you are looking to seriously address your health. The wellness team is 30 strong and includes doctors, dieticians, osteopaths, therapists and beauticians. The products used are Chenot's own spa line.
The huge spa (2,000 m2) has 15 treatment rooms, 11 consultation rooms, Turkish steam room, Jacuzzi, sauna, pool, hydrotherapy treatment rooms, solarium and gym.
Example treatments at L'Albereta
Acupuncture
Hydrocolon therapy
Chenot detox massage
Chenot foot and hand reflex treatment
Anti aging regeneration treatment facial
Chenot eye treatment
Activities
Activities available at resort
Walking
Yoga
Pilates
Circuit training
---
Activities available at the surrounding area
Lake Iseo
Wine tasting tours
Shopping in Milan
Lake Garda
Bergamo and Brescia with their historic monuments
Horse riding
There are 6 golf courses nearby
Typical Group Classes
Yoga
Pilates
Walks
Circuit training
Stretching
Nordic walking
Sample Weekly Class Schedule
Please note - Classes are subject to change and seasonal adjustments
---
Rooms
L'Albereta has 57 stylish and spacious bedrooms and suites - each are individually decorated which makes the hotel even more special. Some have terraces, some balconies, some are in a loft. Don't look for a door number on the door. Numbers are actually on the marble floor in front of the rooms.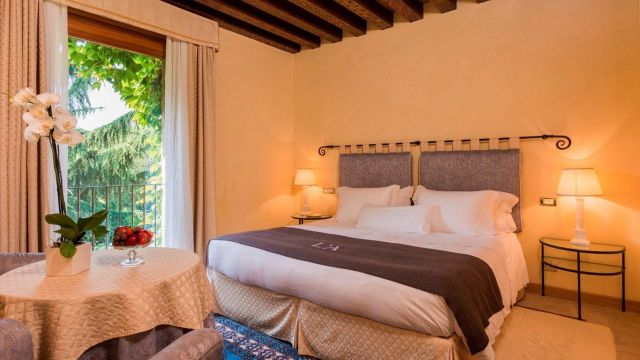 Classic
The Classic Rooms are 25 m2 and can accommodate up to 2 people. Each room is different - one has a balcony, another one in attic and another has a small entrance hall.
The en-suite marble bathrooms have a shower, bathrobes, slippers, toiletries and a hairdryer.
All rooms have air conditioning, free Wi-Fi, flat screen TV, safe and mini bar.
Superior
The Superior Rooms are 30 m2 and can accommodate up to 2 people. All rooms have private balconies with park views. Some have a possibility of French style communicating bedrooms.
The en-suite marble bathrooms have a bath (some with hydro-massage), shower, bathrobes, slippers, toiletries and a hairdryer.
All rooms have air conditioning, free Wi-Fi, flat screen TV, safe and mini bar.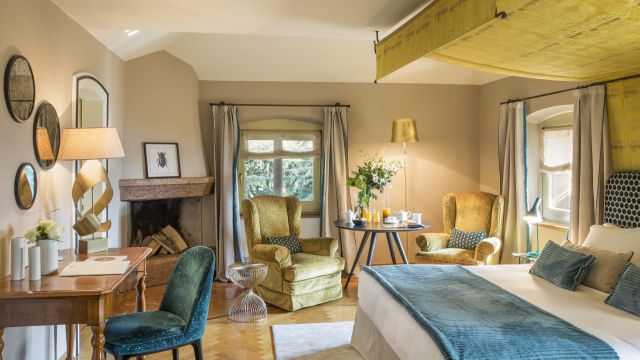 Deluxe
The Deluxe rooms are 30-35 m2 and can accommodate up to 3 people.
The en-suite marble bathrooms have a shower, bath (some with hydro-massage), bathrobes, slippers, toiletries and a hairdryer.
All rooms have air conditioning, free Wi-Fi, flat screen TV, safe and mini bar.
What's on the menu
L'Albereta is all about the good life and food is most certainly a part of that. Italians take good food seriously, so be ready for some culinary delights. A lot of the ingredients are grown in the hotel's garden and you will find the chef's picking fresh fruit and vegetables everyday. There are typical Italian dishes and healthy options here. If you're following a wellness programme with a detox or bio-light plan, then you won't have to rely on your
willpower to resists all of this, as you and other wellness guests will dine at the spa resturant. You can sip on Henri Chenot's natural detox teas all day long at the Greeneige Lounge.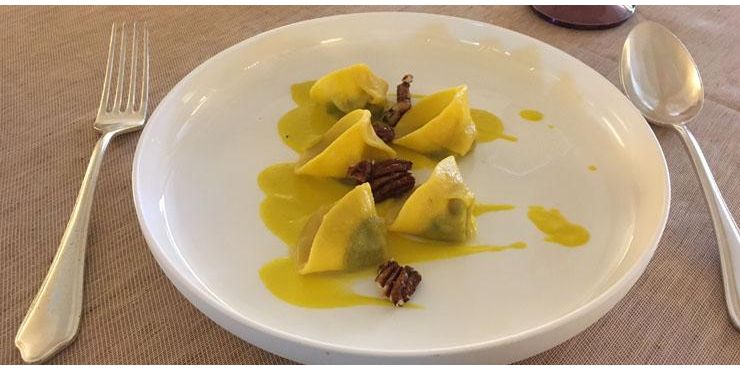 Sala Valentina
This restaurant is reserved only for those on a Wellness programme. It's the perfect way to avoid temptation and meet other wellness guests. Menu offers a range of recipes created by Dominque Chenot.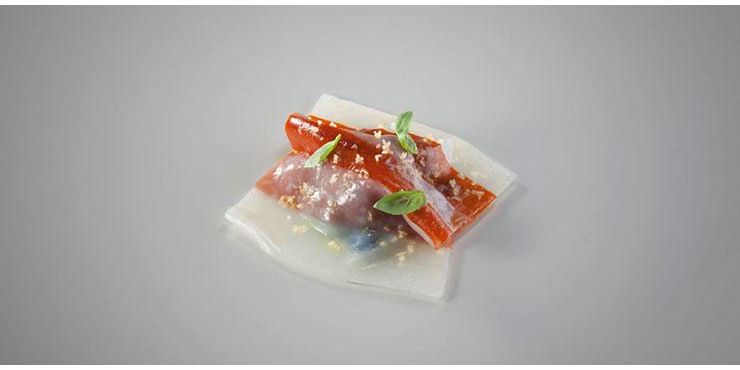 Leone Felice
Leone Felice is a fine dining restaurant offering gourmet Italian choices. Most ingredients are sourced at L'Albereta and the kitchen team picks vegetables, fruits and herbs from their garden every day.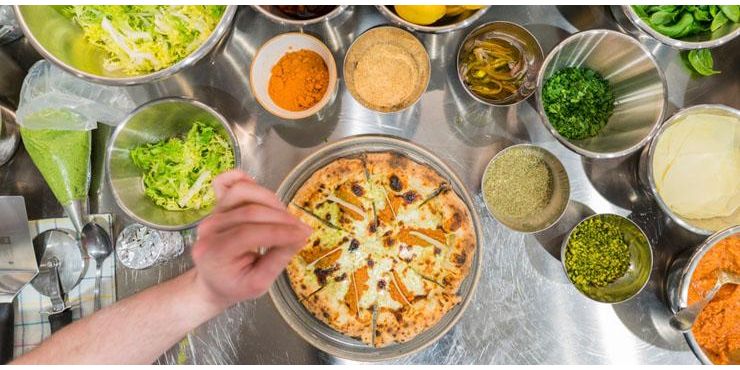 Vistalago Bistro
Vista Lago Bistro offers more casual dining with typical Italian and regional food. Breakfast and dinner is served as well as snacks all day. It has a lovely terrace overlooking Lake Iseo and is the vibrant heart of the hotel.
Location
Located in charming Lombardy, L'Albereta is surrounded by the greenery of Franciacorta – a land famous for its wines. The nearest town is Rovato which is 6 km away so the surroundings are private and peaceful. Beautiful Lake Iseo is nearby. Bergamo and Brescia with their historic monuments, fashion shops are 30 min drive away. Also Milan, Verona and Venice can be reached by car. Hotel can help you with various trips and tours.
Nearest airport
Nearest airport is Bergamo Orio Al Serio airport which is 30 minutes drive away. You can also fly to Milan Linate which is approximately 45 minutes drive from L'Albereta. Verona or Milan Malpensa are also possible.
The average flight time is 2 hours from London.
You can get a train from Milan Malpense Airport to Rovato which takes approximately 1 hour and costs around €30. Then take a taxi from Rovato to L'Albereta which takes approximately 15 minutes and costs around €45 each way.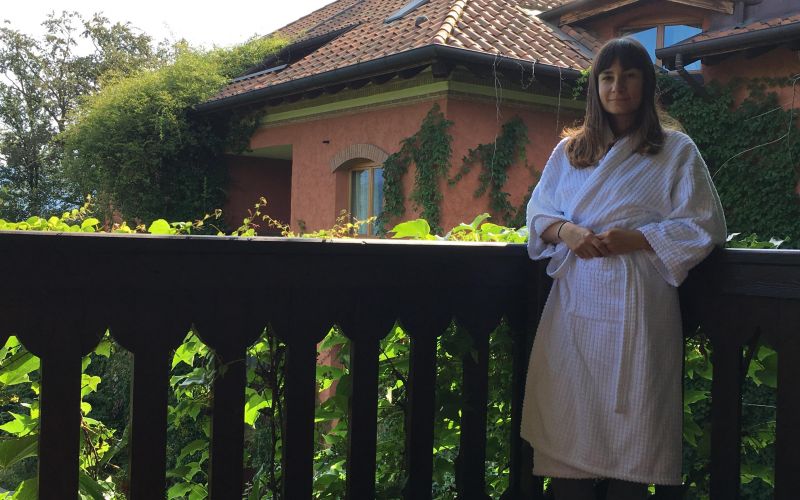 Our Travel Review of L'Albereta in Italy
Read inside track on Dominika's visit to L'Albereta in Italy
Families, Children & Infants
Maty's Kids Club welcomes kids from 3 years of age. Children below the age of 3 must be accompanied by a parent.


Reviews
The location was beautiful and the spa program extremely good. I came home very relaxed.
Anonymous
good service, good food, friendly and responsive stuff. Would like to have the reception more informed of and have clear maps of walking/hiking paths around the place, doctor's appointment should be included in the price, which is high already. I think massages every day are not really suitable for everybody, got a very painful back after the 3rd day massage and couldn't carry on
Anonymous
The wellbeing package was perfect!
Ms. Holly Mann
---
Why Wellbeing Escapes?