Address Wellbeing Escapes:
Kings Cross HQ
344-354 Grays Inn Road
London WC1X 8BP
Opening Hours:
We will be closed on Monday 29MAY so our team can enjoy the bank holiday.
Wellbeing in the Press
Showing 25-27 of 27 items.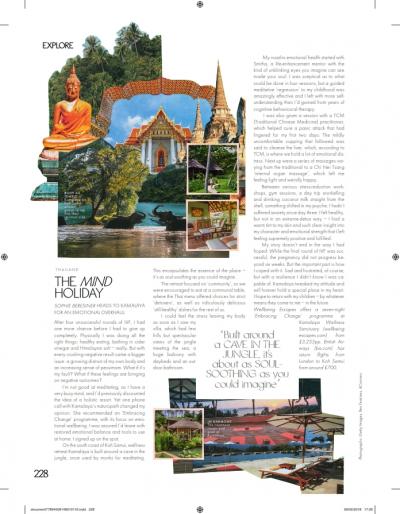 The Mind Holiday - Kamalaya Wellness Sanctuary - Elle Travel
Feb 9, 2018
After four unsuccessful rounds of IVF, I had one more chance before I had to give up completely. Sophie Beresiner heads to Kamalaya for an emotional overhaul.
» View article
Hotels:
Kamalaya Wellness Sanctuary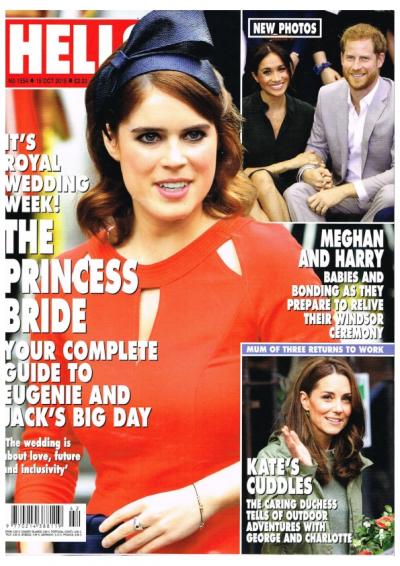 Hit the reset button - The intensive detox at Lefay Resort & Spa - Hello Magazine
Oct 15, 2018
In need of a serious health overhaul? Then make a beeline for Lefay Resort & Spa, an impressive eco retreat high in the hills above glistening Lake Garda.
» View article
Hotels:
Lefay Resort & SPA Lago di Garda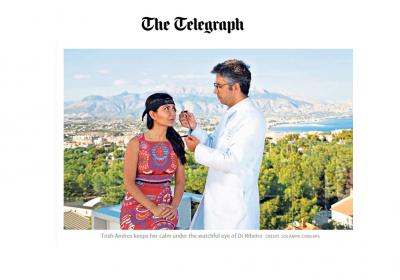 How a Spanish brain boot camp eased the trauma of my bike crash - The Telegraph
Nov 11, 2018
Read
here
how neuro-feedback sessions at SHA Wellness Clinic in Spain helped to ease the trauma of a cycling accident for The Telegraph's features editor Trisha Andres.
» View article
Hotels:
SHA Wellness Clinic