Pilates Holidays
Pilates concentrates on strengthening your core strength and particularly your balance, posture and flexibility. We have a number of Pilates holidays from Thailand to Spain where you can try it for the first time or enhance your current practice. Having time to really focus on it will bring huge dividends and you will be amazed how quickly you progress with individual attention. Pilates retreats are suitable for all ages and sizes and you'll also have spa treatments and healthy food included to maximise your feeling of wellbeing.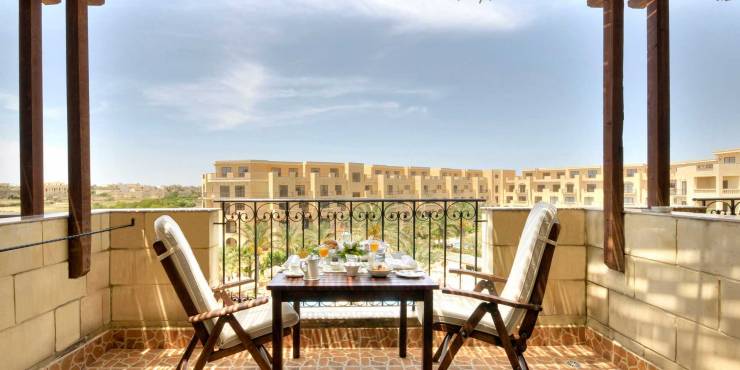 Kempinski San Lawrenz is located on the island of Gozo, a short ferry hop from Malta. This rugged little island is covered in lush vegetation with dramatic cliffs. The resort is situated in a valley on the West of the island, near the village of San Lawrenz. Set amidst 30,000 sqm of semi-tropical gardens, this five star hideaway provides the highest levels of service and comfort for travellers seeking privacy and recreation. It's close to the coast and beaches which are easily accessible. Kempinski San Lawrenz is recognised as one of the most authentic Ayurvedic retreats in Europe with its spa staff trained in the birthplace of Ayuvreda, Kerala.
San Lawrenz, Gozo, Gozo (Malta)
Wellbeing Escapes Benefits
15% single traveller discount on accommodation
Stay 7 and pay for 6 nights only stay in double/twin room
20% discount on accommodation if booked 90 days in advance

Shanti-Som, in Sierra de Las Nieves Nature Park near Marbella, is an intimate and tranquil Asian-style retreat. It has been carefully constructed, respecting and incorporating local materials as well as following the guidelines of Feng-Shui. With gardens full of waterfalls, streams and fountains, and a stunning mountain backdrop it's a great place to do some yoga, relax and soak up the sun. The Shanti-Som philosophy draws on the ancient traditions and spa rituals of the East to create a nurturing space where you can reset your system. Mantra is ''to reward, encourage and educate, but never judge you."
Malaga, Spain
Wellbeing Escapes Benefits
18 % early bird discount (book 45 days prior to your stay)

Complimentary airport return from Malaga (min 3 nights stay; worth €150) OR a free massage (60 min)
Complimentary access to twice-weekly group yoga classes (min. stay 6 nights)
For repeat clients - €80 spa voucher and a free room upgrade to Junior Suite (when available at time of check-in)
Not found what you were looking for? Please call +44 (0)20 3735 7555 for more info!